Nela Vintrlikova and Suann Kim are high school students in the United States. They attend a high-ranking STEM school in Lawrenceville, Georgia, called Gwinnett School of Mathematics, Science, and Technology. Nela is in a rowing team and Suann plays the violin. At first glance, they may seem just like ordinary teenagers, until you uncover their recent creation.
Nela and Suann are not just students, but also innovative change-makers, being co-founders of the organization SUNE Translate, a non-profit operating from where they live in Georgia. It offers free written and in-person translation services in 12 languages for companies, organizations, and individuals.
We were able to meet virtually with the delightful duo to hear their story, learn more about the motivation behind SUNE Translate, and the impressive work they are doing to address language barriers in their community and beyond.
International migration and language barriers
Substantial international travel and migration are natural consequences of an increasingly globalised and interconnected world. The past two decades have seen rapid growth in the number of international migrants. In 2020, the UN estimated that 281 million people were living outside their country of origin. This figure is equal to the entire population of Indonesia, the world's fourth most populous country. The increase in the migrant population can mostly be attributed to labour or family migration movements, but humanitarian crises also contribute.
The Global Compact for Safe, Orderly and Regular Migration, formed in 2018, acknowledges the significant role migration plays in today's world, the importance of harnessing opportunities and addressing the challenges associated with migration. It refers to the need for relevant information in the country of destination (such as their human rights and employment contracts) to be open and accessible for migrants 'in a language they understand'. SUNE Translate's work is directly addressing this need.
The United States, an attractive country due to its prospects for greater economic prosperity, stability, and freedoms, is the primary destination for migrants. Nela and Suann are examples of this trend; both immigrated around 7 years ago to the United States with their families from the Czech Republic and South Korea, respectively.
Migrant families face a whole host of challenges when settling into a new country. These include adjusting to a new and unfamiliar culture, accessing services and health care, and securing work. But one major problem underlies all these issues: language barriers. Encountering these language barriers in their own lives is what led Nela and Suanne to create SUNE Translate.
Grappling with the new language environment
A strong sense of belonging at school is important for migrant students to feel integrated into their new community. Nela and Suann moved from non-English speaking countries (Czech Republic and South Korea) when they were primary school age. They remember the challenges they faced starting at a new school where everyone spoke a language they did not know. "I struggled a lot when I first came here because I spoke no English whatsoever," Suann recalled. "It was really tough for me adjusting to a new environment. I had no idea what anyone was saying." Nela shared this experience: "I remember the language part of it being very rough." She believes there needs to be better support and services for students transitioning from different language backgrounds.
At first, they were socially isolated and found it difficult to feel connected at school. "The first year or two felt very secluded. I sat at the back of the classroom. I had no idea what the teacher was saying," Nela remembered. It was only when they began to get a grasp on the English language that they were then able to make friends and understand their classes better.
When Nela and Suann met in their first year of high school and got to know each other, they realized how similar their experiences were. "When we started to talk about moving to the United States, and not only going to school, but also family and language, that's when we really started to connect with each other," said Suann. "We had the same progression of learning English and struggling through the language barriers. We really bonded over that," agreed Nela.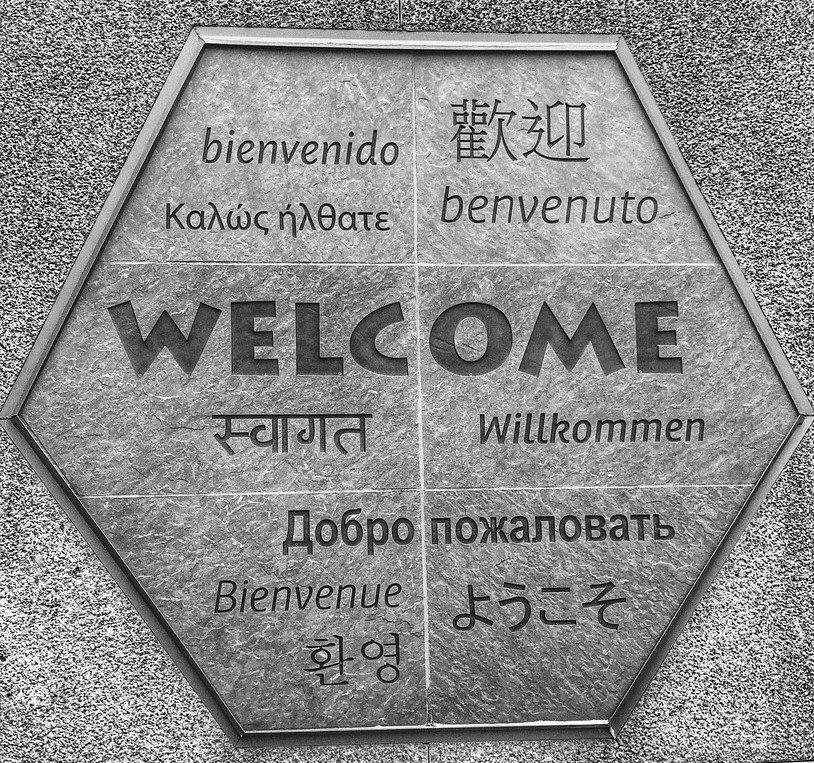 In the summer before their second year, the pair were hanging out at a park, deep in discussion about the typical adolescent worries of college and the future. They got stuck on the topic of language.
Nela and Suann realized there were many other students in their community just like them, who came from abroad, and possessed skills in languages other than English. These bilingual and multilingual students learned how to translate to and from English the hard way when they were thrown in the deep end at a new American school.
Nela remembers being the 'translator' for the family when they first moved, helping her parents understand things like emails from school. Likewise, Suann witnessed her mother struggle with communication at work. She thought that there must be others who were facing the same problems.
The two high schoolers saw bilingual and multilingual students as an untapped resource, brimming with talent, that can be harnessed to better connect people to the world around them. So they asked themselves, "why don't we try to bring together those students and form an organization, so we can help the people that are facing these language barriers?" They believed the lessons they learned could be applied to assist others in the same boat.
We would love to reduce the language barrier that exists in our community, with the students who are capable and have skills to help others but don't have opportunities to utilise their skills.

Suann
It was clear to them that any service they provided was going to be free. They were aware of the expensive nature of translation services, often rendering them inaccessible. Availability and ease of access would need to be essential characteristics of their organization to combat financial impediments. It's the reason they offer their own services pro bono. "We want to make these services accessible to people that don't really have the resources or the money to pay," explained Nela.
With a framework established, so began the grind to make their idea a reality.
SUNE Translate
Constructing and managing a non-profit comes with obstacles. A key challenge for Nela and Suann in moving from concept to a concrete organization was the legal aspect. They enlisted the help of a lawyer, but this came with costs. It also takes time and effort to become established and get to the next stage of development, such as obtaining 501(C)3 non-profit status in the United States, which is still pending for SUNE Translate. There are also the day-to-day operational features: how to hire volunteers, how to receive documents for translation, and how to provide these to the volunteers. All of this requires dedication and hard work.
Both Nela and Suann were candid in acknowledging the high chance of burnout occurring as they juggle their obligations as executive directors with school, social commitments and extra-curricular activities. Nela described, "It's really forcing us to learn time management". "As well as time management and learning how to be responsible, I'm also learning what can affect my mental and physical health," elaborated Suann. She added emphatically, "Sleep is really important!"
They shared stories of their regular check-ups on each other, and the strong support system they've formed to make sure they look after themselves and cut back on responsibilities if they take on too much. It's something that makes them work well not only as friends, but also as co-workers.
Inspiration for budding young leaders
Nela and Suann recognize that aspects of their work may seem challenging for aspiring young leaders who want to start their own organization and address an issue that they care about. But they don't want these challenges preventing those individuals from using their passion to make a positive impact. So the pair offered encouraging, mature advice for those with a vision in mind.
Nela looked back on some of the occasions that made both of them doubt their abilities or wonder if they should keep persisting with their mission. In those moments, it was crucial not to give up. She explained that at these junctures "it's important to remind yourself of where it is you want to go, and the benefit you'll get from accomplishing what you set out to do." This process of staying on track involves identifying your purpose and what will help you achieve it, then applying this to how you prioritise commitments.
They both also emphasised the importance of not letting yourself get overwhelmed, being realistic when taking on new tasks, and not letting work come at the expense of personal wellbeing.
When you know the main goal you want to accomplish, you can define the smaller goals that you have to tick off along the way to reach that end point. When we started, the small goal was securing translation work, and now it's expanding the organization, taking on new volunteers and partnerships. Regularly checking in on those smaller goals as you achieve them really helps to maintain momentum.

Nela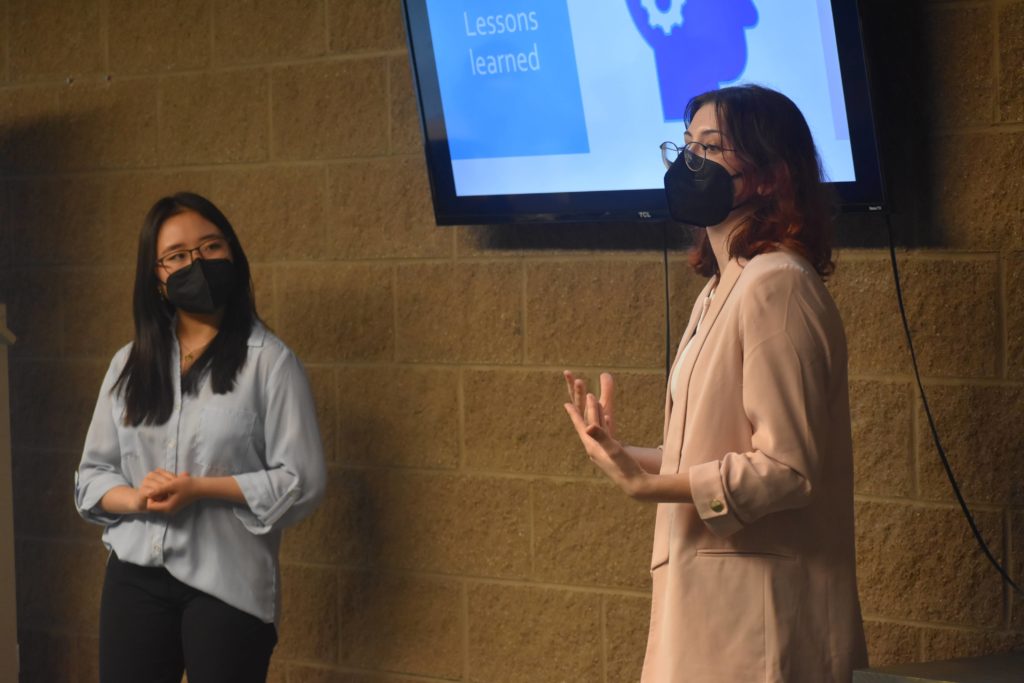 A win-win
Helping people based on a capacity to do so is the ultimate principle that guides SUNE Translate's work, and the founders particularly enjoy aiding individuals faced with a significant issue impacting their life. Nela described the feeling of fulfillment "when [they] see individuals and organizations that receive [their] work, are satisfied, and it actually helps them." It continually reinforces why their services matter and who they make a difference for.
They fondly recounted the time they assisted a Czech woman living in the US who had issues with her Czech citizenship because she had resided outside the country for over 20 years. She needed her birth certificate translated in order to travel back to the Czech Republic, and they were able to do just that to help her on her way.
However, it's not just the clients that benefit. Another really important aspect of SUNE Translate is that it brings together students with a common experience to make them feel more connected to their community and heritage.
According to Pew Research Center surveys involving 2014 data, there are intergenerational differences in language use caused by migration. Out of the recent Asian and Hispanic migrants to the United States who were surveyed, most said they could not converse very well in English. But among later generations, including their children born in the US, most reported having difficulties holding a conversation in their parents' or earlier ancestors' native language.
Maintaining a migrant child's first language is important to ensure continued connection to family, community supports, and promote wellbeing. If they stop using that language, they forget parts of it, and Nela and Suann have seen this first-hand amongst other migrants they know.
We noticed a lot of bilingual and multilingual students in our community start losing touch with the language and their culture. Being in the US makes them feel disconnected from that part of themselves. By doing this we're helping the people that need the translations, but also allowing the students to be in touch with their language and culture.

Nela
There is also a sense of personal accomplishment that comes with being a translator. It's a reminder for the student of their language abilities, validation of their history and knowledge, and how it can be beneficially utilised. "They get the satisfaction of helping others and themselves," said Nela. Being translators themselves also keeps both Nela and Suann feeling connected to their own countries of origin.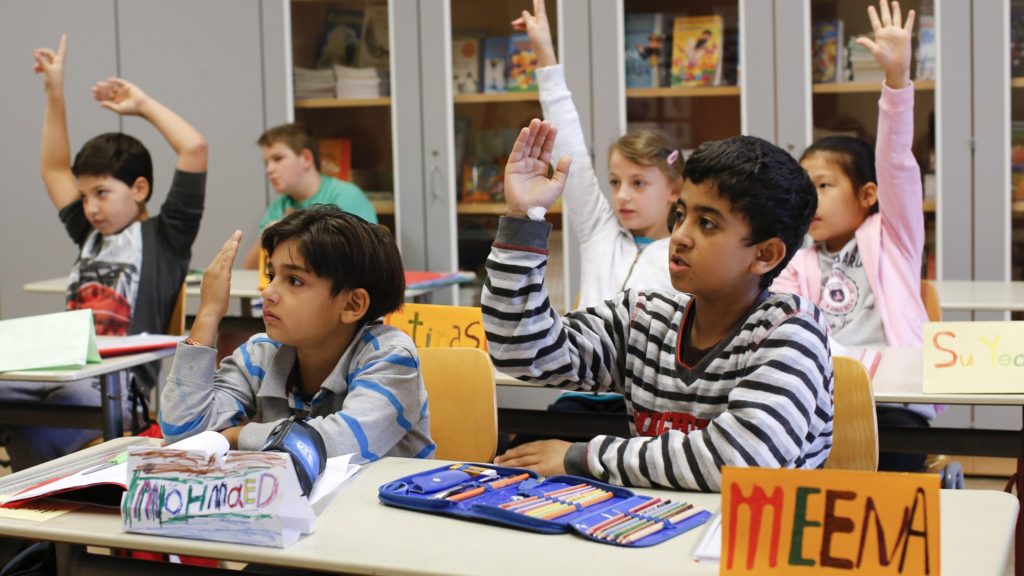 The fact that we are students makes it a lot harder because sometimes we're not taken as seriously.

Nela
In contrast to the positive impact on volunteers and clients, Nela and Suann also have occasional negative feedback from partnerships that don't want students providing the translations. "As students, sometimes people just don't understand that we can also create a very professional organization. It's a constant obstacle," Nela disclosed.
This is not a problem unique to Nela and Suann. It's precisely the reason three teenage boys in Australia kept their identity hidden when they first launched their CovidBase AU website creation, because they didn't want their age preventing people from taking the site seriously.
It remains difficult for Nela and Suann to combat ingrained preconceived notions of their capability and professionalism as young students, despite the fact that they take quality, accuracy, and timeliness incredibly seriously when providing their service. To ensure the quality of their personnel and the integrity of their organization, the founders have formed a robust vetting process.
Translator positions are open to high school students. After submitting an expression of interest, they are asked to provide a brief explanation of their background, language fluency, and specific interest in the role and the organization's broader values. The candidate's skills are then tested with a written translation task which is checked by an existing translator for its accuracy. If there is no existing translator for the candidate's language, they are allowed to work. But if there are any complaints from clients, they involve other translators to collaborate and reduce mistakes.
Throughout this whole process, they are also on the lookout for behaviours that could indicate the candidate does not align with the role criteria. "When we reach out to the candidates, it's also important how they write emails and how fast they respond. These little things are crucial to them being successful in this organization," said Nela. They pride themselves on doing fast translations. so taking two weeks to respond does not bode well for an applicant's suitability.
For those that think students can't be professional or have that experience already, and have no grounds to establish a professional organization, we want to show them we can. We do this and we do it well.

Nela
The future of SUNE Translate
Since starting, the duo has done well to grow an impressive client base and reach audiences internationally. They sealed a partnership with a renowned student medical care organization who they now translate for nearly every week. A Korean newspaper also contacted them to publish an article on their work. "That definitely made us really proud," said Suann with a grin. After that publicity, some Korean businesses inquired about their services. This year they were invited to speak at international school Brandon Hall's Global Youth Leadership Cohort.
"We've had people ask if this will just die off once we go to college," said Nela. But they both made it clear that they didn't work this hard to get SUNE Translate where it is now to just drop it after high school. "We will keep working and expanding, and in the future, we hope to be a lot bigger than we are now," confirmed Nela.
The pair are now in discussions with their own high school and other schools about possibly integrating their services for students. "We are thinking about establishing classes for students struggling with English or wanting to learn another language, and it would be really great if our translators could teach what they know to others," said Suann.
They also aspire to host cultural events, bringing together students from different countries to share parts of their culture, and establish an environment of understanding and appreciation. Nela mentioned the potential for leadership opportunities to pass on the knowledge and skills the two of them have acquired along their non-profit journey.
Reducing that language barrier allows us to communicate with the people in our community, and see how they want to contribute to society and make their change in the world.

Nela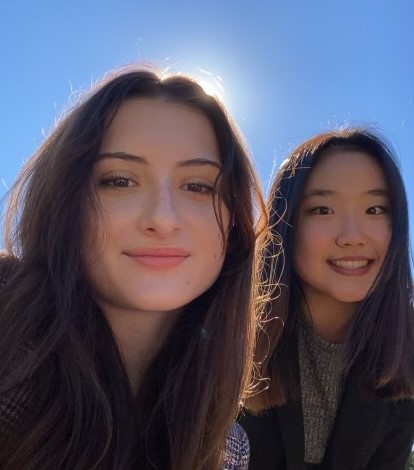 Noting the value in volunteering
At the end of the interview, we asked Nela and Suann to describe why volunteering is important and worthwhile.
That humanity connected to volunteering is very important. Preserving the human connection to others and to yourself, that's what makes volunteering so special.

Nela
They believe that if you have the capacity to contribute to your community, you should consider doing so. "We all have different experiences to contribute to others," Nela stated. And if you manage your own time, it frees up time to help others.
Suann pointed out that chances are we've all received something from our community, so we should consider giving back. Associating yourself with people who share the same purpose and willingness to help others makes you feel connected and a part of something outside yourself. "It puts me in a positive mood," Suann said.
It also contributes to your development as a person. "Volunteering activity brings such joy to your life," Suann added. It keeps us linked to our community, particularly in the digital Covid-era. Connection, compassion, and empathy towards others are all grown through volunteering.
Apply to be a SUNE translator here.
Keep up to date with new developments, and how you can support the organization, by following SUNE Translate on social media here.
The quotes from the interview have been edited and condensed for clarity.

---
IVolunteer International is a 501(c)3 tech-nonprofit registered in the United States with operations worldwide. Using a location-based mobile application, we mobilize volunteers to take action in their local communities. Our vision is creating 7-billion volunteers. We are an internationally recognized nonprofit organization and is also a Civil Society Associated with the United Nations Department of Global Communications. Visit our profiles on Guidestar, Greatnonprofits, and FastForward.