A crisis to eureka
Fulled by hope for the future, the UN High-Level Political Forum 2020 virtual side event: "Protecting civic space during the COVID-19 pandemic: Examining the role that SDG16+ can play in responding to current threats", was energizing and enlightening. Joined by a high-profile lineup, followed by enthusiastic inputs and discussions among participants, the event left me slightly nostalgic. I was nostalgic for the face-to-face conversations that I once so took for granted, nostalgic for kindness and warmth that simply cannot be replaced by a face on the screen, nostalgic for the peace and stability I once enjoyed. In an attempt to console myself, I asked, "What is year 2020 all about, Anna?" I couldn't help but scream in my heart, "Ugh, crisis!?" I tried assuring myself that the world probably feels the same, that half-a-year has gone by in darkness and misery. As I tried wrapping up my thoughts, my self-dialogue was interrupted by an unexpected guest – eureka!
Throughout the seemingly unceasing episodes of calamities, I learned something about human nature – that we all need answers. The recent Beirut explosion didn't leave grieving hearts in fumes. Instead, it ignited anger that drove citizens to pour into streets, just to seek for an answer. It goes the same for the current COVID-19 pandemic. COVID-19 is a pandemic stirring questions, and so, in paralleled counter efforts, government leaders and public alike run to scientists for answers – it makes a lot of sense. Accurate and timely scientific information has played a critical role in slowing the curve, but dare I say, that it's far from the panacea we wish was the answer to all afflictions. Humility for humanity might be, on the other hand. This is the power of civil society. A power in predicament in the COVID-19 pandemic era.
Humanity's united front?
Human-rights based approach to development present outcomes that are far more sustainable, powerful, effective and responsive to needs of the people.

H.E. Mr. Martin Bille Hermann
Permanent Representative, Permanent Mission of Denmark to the U.N.
When the COVID-19 pandemic started to hit us, the government scattered to secure themselves personal protective equipment, to launch wide-scale testing, to put its citizens on unprecedented lockdowns. Governments' responsiveness and corresponding effectiveness vary across the globe. The way I see it, however, is that the series of measures launched, were conducted mostly, ungracefully, as governments banned exports of PPE and competed for resources, hastily and unsustainably, as issues pertaining to testing schemes have been gradually unveiled, and, most importantly, unkindly, as governments turn a blind eye to the struggles its people are facing. The fact that most responses to COVID-19 were reckless, ultimately stems from governments' priority to value the economy over well-being. Their strategy to quickly flatten the curve and to reopen economy came with a major trade-off, that they lost perspective on the bigger picture on the long-run and failed to achieve a "human-rights based approach", as suggested by H.E. Mr. Hermann. It's the disadvantaged we left behind – risking outbreaks among the vulnerable, and worse, posing imminent threats to their human rights.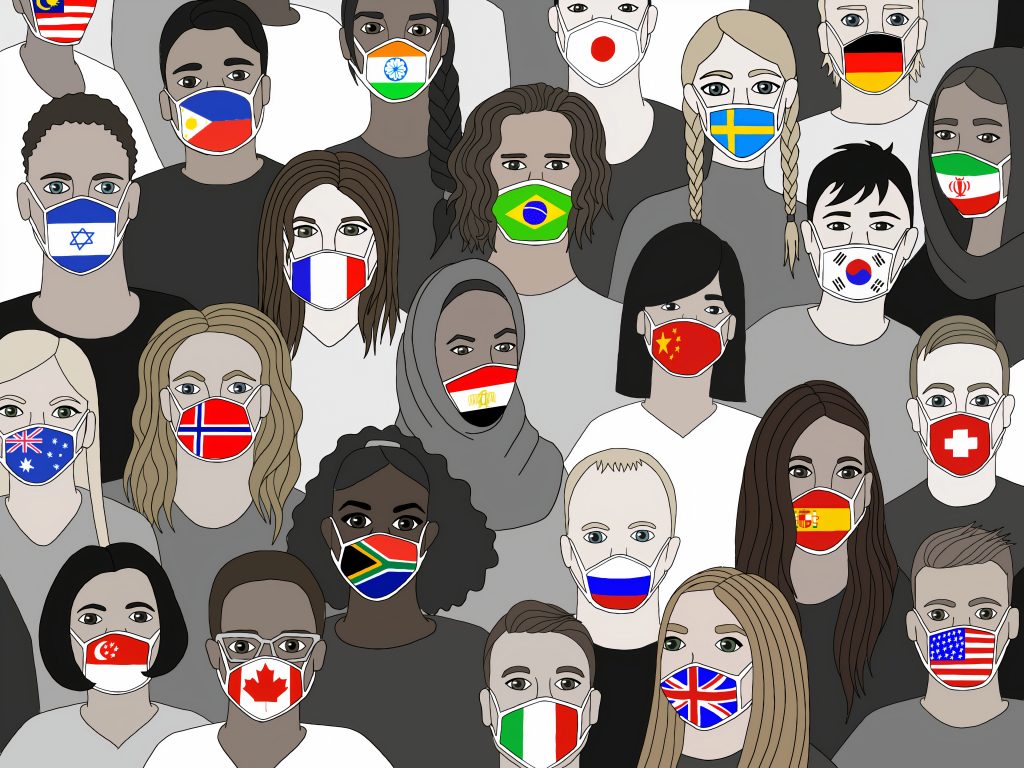 Shrinking civic space – muted
Civil societies, in over half of the countries around the world at the moment, are facing serious restrictions on its freedom to engage, to express itself and to be heard. It is clear that civil societies are going to face significant challenges in fulfilling the roles mandated to it by the 2030 agenda, unless it has access to adequate civic space and an enabling environment for it to operate.

Deirdre de Burca
Global Advocacy Coordinator, Forus
As the Human Rights Watch accounts, "human rights law recognises in the context of serious public health threats and public emergencies threatening the life of the nation, restrictions on some rights can be justified when they have legal basis, and are strictly necessary, based on scientific evidence…". It is out of recognition, and possibly fear of the magnitude of the dreadful COVID-19 pandemic, that humanity almost unanimously put their civil rights and freedoms on hold, in bid for public health. We isolate and quarantine ourselves at homes, we social-distance ourselves from our friends, and we refuse the hugs we once so embraced. We paused our well-beloved show, i.e. freedom and rights, but before we knew it, some governments had stopped the show, changed the channel, and snatched the remote control, once and for all.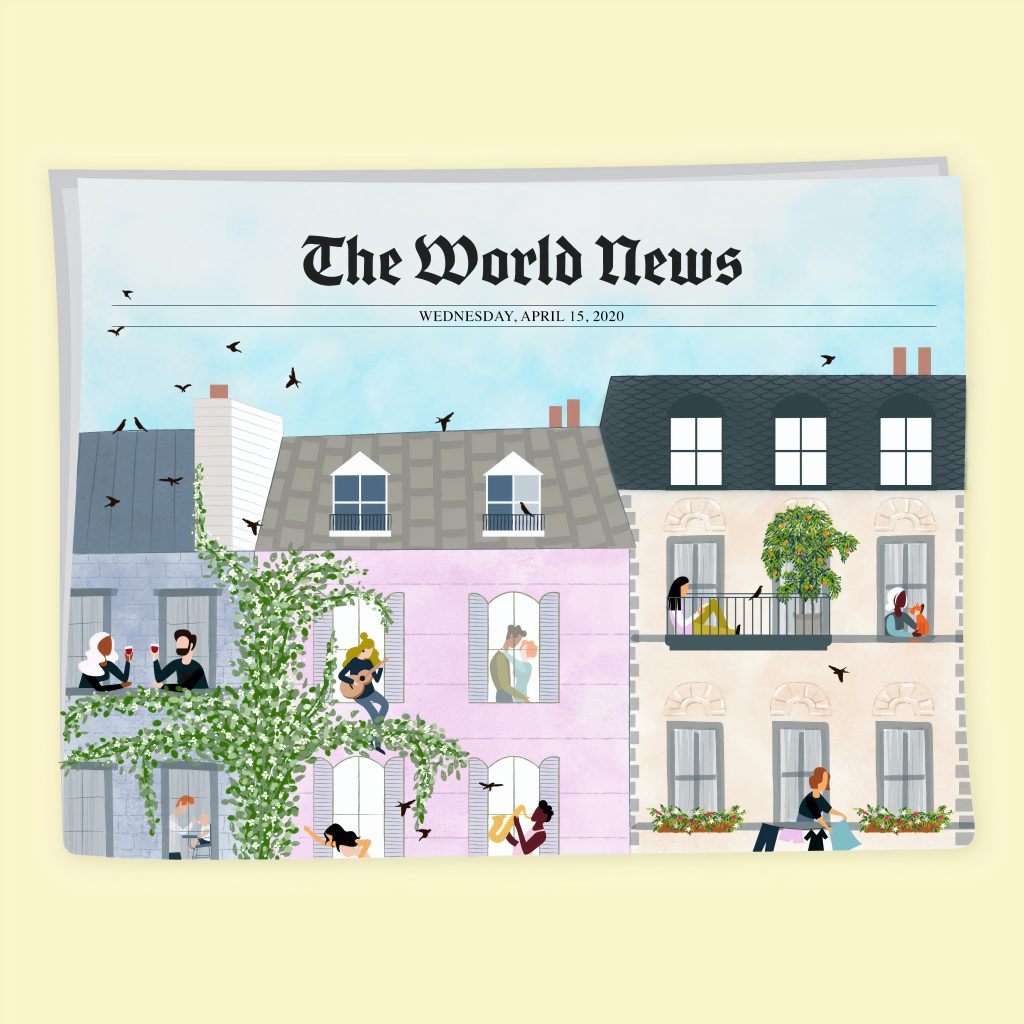 The conversation on the backsliding on civil rights and fundamental freedoms, was insightfully led by Mandeep Tiwana, Chief Programmes Officer of CIVICUS. As Mr. Tiwana discussed, transparency is indeed the cornerstone to our civil rights, and its importance is further exemplified in a crisis like the COVID-19 pandemic. Imagine a world without transparency. Governments would, quite literally, function in a black box. Without the information we need, how are we supposed to hold our governments accountable? Such a government, left unchecked and unsupervised, would slowly mitigate into one that is not responsive to the needs of its people – neither accountable to nor representative of the will of the people. This, unfortunately, is the trend we are heading to, if we don't make a U-turn right this moment.
Also noted by CIVICUS and reported by CPJ as follows: the "Brazilian President Jair Bolsonaro signed Provisional Measure 928, which suspends deadlines for public authorities and institutions to respond to requests for information submitted under the country's freedom of information legislation, and forbids appeals in case of denied requests, according to the measure". Denying information public is entitled to is only the start. Turkmenistan, as reported by CIVICUS, didn't only downplay the COVID-19 virus but dismissed the virus all together.

According to Radio Free Europe, Radio Liberty, the government, while "claiming that the country is coronavirus-free", have "cleared out hundreds of people held in quarantine zones in alleged attempt to hide suspected cases of coronavirus ahead of a visit of WHO experts". Patients left untreated and invalidated, the report explains that "doctors in the country are not allowed to talk about the coronavirus, face masks are banned, and citizens are punished for talking about the global pandemic". Not only do these measures bring no benefit whatsoever, they bring potentially serious drawbacks especially in terms of the pandemic today by hampering the dissemination of credible information to the public. The measures implemented in the above examples are clearly counterintuitive, unfounded and unjustified.
When right to information is threatened, freedom of expression is then naturally stripped. In light of the COVID-19 pandemic, as noted by CIVICUS, seemingly harmless anti-fake news laws have been seamlessly introduced in various parts of the world. According to the New Humanitarian, the law has been recently promulgated in Thailand, Malaysia and Indonesia, where the "ASEAN Parliamentarians for Human Rights say that countries are pursuing excessive prosecutions against people accused of spreading false information about the virus". Concern for human rights violation is founded, and has especially materialised in countries, where the law had been introduced prior to the COVID-19 pandemic. At such, Kazakhastan, which has implemented the law long before the pandemic, illustrates clearly the danger underlining the law, as Amnesty reports that "the country sentenced a human rights activist, Alnur Ilyashev to three years of restricted freedom and a ban on political and civic activism for five years for criticising the government's handling of COVID-19 on social media". This is an example of an arbitrary law implemented for an arbitrary cause – a potential target apparatus for government overreach. When a fundamental freedom as such is quashed, civic space shrinks. A shrinking civic space, where civil society's capacity to oversee government functions is compromised, where its ability to voice out, in particular, express dissenting opinions is undermined, where its once-realised potential of holding governments accountable and responsive is impaired.
Civil society in action – giving voice to the voiceless
Nothing about us, without us.

Ms. Sofia Borges
Senior Vice President, UN Foundation
The inevitable question comes: why is civil society even important? Civil society is heterogenous and complex, and inclusion of civil society in government decision-making processes projects the diversity of civil society into institutions. It gives voice to the voiceless. It is through this bottom-up approach that government deepens and widens its perspective, taking all opinions from all stakeholders into account. It is also through partnerships with civil societies that the government leverages insights and connectivity of grassroot organisations, thereby catering needs, reducing costs, mitigating risks, and maximising policy outcomes to its fullest.
Civil society might have been marginalised away from the government, but nothing is stopping them from advocating and supporting the vulnerable hit hardest by the pandemic in their communities. NGOs in Singapore, who had been advocating for migrant workers for years, as reported by the Diplomat, "formed a COVID Migrant Support coalition within themselves" shortly after the outbreak in migrant workers' dormitories, and advocated strongly against governments' indifference to migrant workers' poor living conditions. Although without any formal partnerships with the government, civil society granted a voice to the voiceless, as they successfully pressurised governments into introducing pandemic support measures for migrant workers.
It doesn't just stop there. According to the Diplomat, "crowdfunding campaigns have been launched on local platforms in Indonesia, to raise funds to support informal sector workers, such as street food sellers, scavengers, and motorcycle taxi drivers, and to purchase personal protective equipment (PPE) for healthcare workers". A recent article by a colleague of mine reported that "food bank projects have been implemented" by the Savannah Undocumented Youth Alliance "on a monthly basis" in the United States for undocumented immigrants. Similarly, an article by the Conversation says that "civil society groups' initiatives, estimated by the Economic Development Partnership, is believed to have contributed to about half of all food aid in recent months in the Western Cape". The list goes on and on.
Collaborative projects between governments and civil societies pool respective strengths and resources, make the voiceless heard, and diversify policies. Most of all, partnerships with civil societies are humility for humanity, in the respect that governments aren't above all, that the vulnerable if given the opportunity, have much to offer to address even problems surrounding themselves. What a resilient and inclusive world we would be in, if only governments circumvented their biases, if only they opened up civic space and worked with civil societies.
Safeguarding and embracing human rights in pandemic
At the end of the day, COVID-19 might have stymied economies, but most of all, it claimed lives, loved ones, jobs, and hope. In this era when the "human rights landscape" is most threatened, policies directed at reconstructing "human dignity" are the most needed. In the midst of turbulence brought by the COVID-19 pandemic, it is all the more important to secure and comply with fundamental freedoms and civil rights as enshrined in international and domestic legal apparatuses. We need an efficient government, and also one that is accountable and responsive to our fundamental needs. Rights and freedom, and ultimately, a participatory government inclusive of civil societies, lead us to the trajectory to rebuilding lives, and reinventing the future in our post-pandemic world.
References:

Amnesty International (2020). Kazakhstan: Political activist sentenced to "restricted freedom" for criticizing government's COVID-19 response. Amnesty International. [online]. Available at https://www.amnesty.org/en/latest/news/2020/06/kazakhstan-political-activist-sentenced-to-restricted-freedom-for-criticizing-governments-covid19-response/. Accessed on 12 August, 2020.
CIVICUS (2020). Civic Freedoms and the COVID-19 Pandemic: A Snapshot of Restriction and Attacks. CIVICUS. [online]. Available at https://monitor.civicus.org/COVID19/. Accessed on 12 August, 2020.
CPJ (2020). Brazil restricts access to government information amid COVID-19 emergency. CPJ. [online]. Available at https://cpj.org/2020/03/brazil-restricts-access-to-government-information/. Accessed on 12 August, 2020.
Dunlevie, J. (2020). Victoria competing with rest of the world for PPE during coronavirus pandemic, Premier Dan Andrews says. ABC News. [online]. Available at https://www.abc.net.au/news/2020-08-08/victoria-competing-with-world-for-ppe-andrews-says/12537840. Accessed on 12 August, 2020.
Hamann, R. (2020). Civil society groups that mobilised around COVID-19 face important choices. The Conversation. [online]. Available at https://theconversation.com/civil-society-groups-that-mobilised-around-covid-19-face-important-choices-140989. Accessed on 12 August, 2020.
Human Rights Watch (2020). Human Rights Dimensions of COVID-19 Response. Human Rights Watch. [online]. Available at https://www.hrw.org/news/2020/03/19/human-rights-dimensions-covid-19-response#_Toc35446579. Accessed on 12 August, 2020.
Isek, V. (2020). Savannah Undocumented Youth Alliance: Daniela Rodriguez – Leading a Change. IVolunteer. [online]. Available at https://www.ivint.org/savannah-undocumented-youth-alliance-daniela-rogriquez-leading-a-change/
Madrigal, A.C, Meyer, R. (2020). A Dire Warning From COVID-19 Test Providers. The Atlantic. [online]. Available at https://www.theatlantic.com/science/archive/2020/06/us-coronavirus-testing-could-fail-again/613675/. Accessed on 12 August, 2020.
Ochab, E.U. (2018). Affirm Human Dignity for Everyone Everywhere And Stand Up for Human Rights. Forbes. [online]. Available at https://www.forbes.com/sites/ewelinaochab/2018/12/07/affirm-human-dignity-for-everyone-everywhere-and-stand-up-for-human-rights/#14c72ba21412. Accessed on 12 August, 2020.
Poh, Y.H. (2020). Singapore's Migrant Worker Debate: Advocacy Amid a Pandemic. The Diplomat. [online]. Available at https://thediplomat.com/2020/04/singapores-migrant-worker-debate-advocacy-amid-a-pandemic/. Accessed on 12 August, 2020.
Preuss, S. (2020). Indonesia and COVID-19: What the World Is Missing. The Diplomat [online]. Available at https://thediplomat.com/2020/04/indonesia-and-covid-19-what-the-world-is-missing/. Accessed on 12 August, 2020.
Radio Free Europe, Radio Liberty (2020). COVID-19: "Coronavirus-Free" Turkmenistan Clears Out Quarantine Centers Ahead of WHO Visit. Radio Free Europe, Radio Liberty. [online]. Available at https://www.rferl.org/a/covid-19-governor-of-pakistan-s-sindh-province-tests-positive-for-virus/30580604.html. Accessed on 12 August, 2020.
The New Humanitarian (2020). In the news: Rights group warns against coronavirus "fake news" prosecutions. The New Humanitarian. [online]. Available at https://www.thenewhumanitarian.org/news/2020/02/12/China-virus-Covid-19-coronavirus-fake-news-APHR. Accessed on 12 August, 2020.
UPR Info (2020). Civil Society Response to COVID-19. Available at https://www.upr-info.org/en/news/civil-society-response-to-covid-19. Accessed on 12 August, 2020.
---
IVolunteer International is a 501(c)3 tech-nonprofit registered in the United States with operations worldwide. Using a location-based mobile application, we mobilize volunteers to take action in their local communities. Our vision is creating 7-billion volunteers. We are an internationally recognized nonprofit organization and is also a Civil Society Associated with the United Nations Department of Global Communications. Visit our profiles on Guidestar, Greatnonprofits, and FastForward.