The Savannah Undocumented Youth Alliance (SUYA) is a grassroots organization comprised of undocumented immigrants in the United States. As the founder and lead volunteer, Daniela Rodriguez does incredible work demonstrating the power of localizing human rights through her initiative. Currently, she is focusing on bringing immigration awareness to her local community. With the help of funding from individuals and organizations, she provides fundamental help to the undocumented community in Savannah.
We had the chance to sit with Daniela and discussed major issues surrounding the undocumented population in Savannah and the solutions they are bringing in as an organization. Her experience is illustrative of the struggles of millions of undocumented people who deal with challenges to pursue an education, get effective full rights, and live a normal life.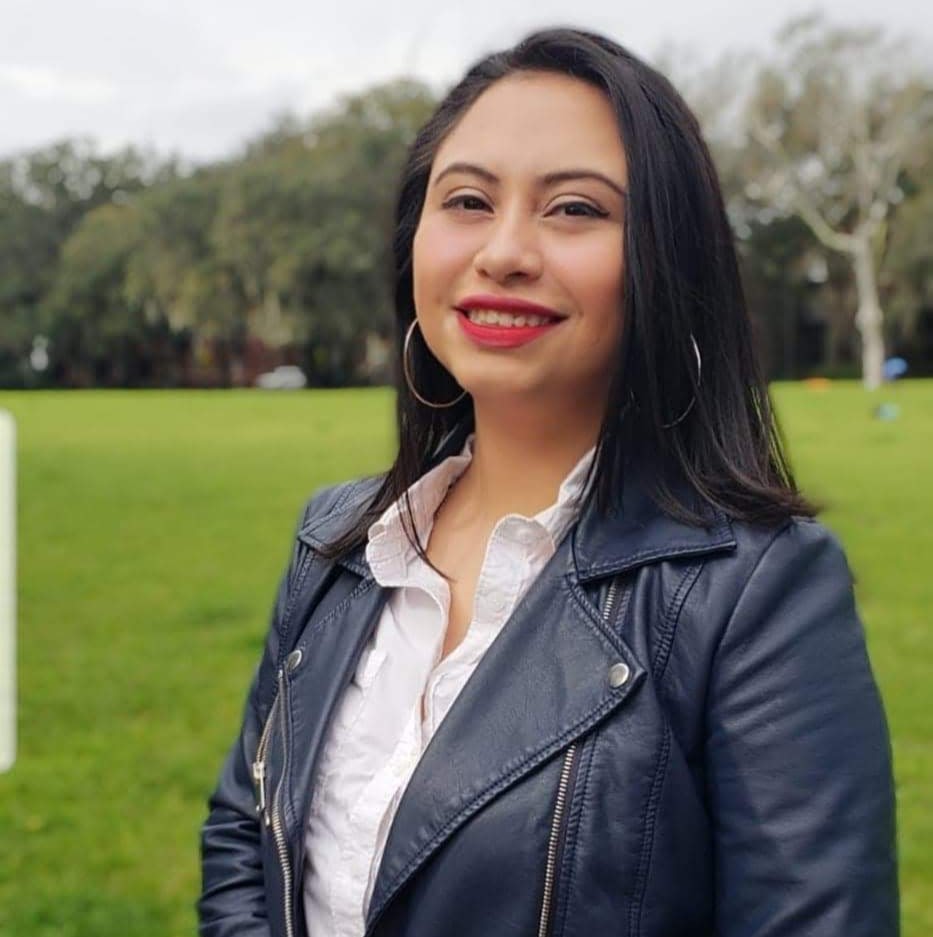 Undocumented Immigrants
Estimates of the number of immigrants living in the U.S who are undocumented range from 10.5 million to 12 million. Research consistently shows that a vast majority of people migrate to other countries for various reasons, such as war, poverty, or just the dream of a better life. The case of undocumented immigrants in the U.S is not an exception. However, millions of undocumented people are frequently subject to experiences that negatively affect well-being. They struggle with issues like racial profiling, discrimination, fear, social isolation, depression, and so on.
Daniela herself is an Undocumented immigrant, who moved from Mexico and began her schooling in America at 13. As an ambitious student, she aimed for the best, and graduated at the top of her class. Being enthusiastic and passionate about humanitarian service, she was involved in other students' activities, clubs, and volunteer groups.
But then, when she was to get into college, she was confronted with an adverse situation as an undocumented immigrant. It was a tough time for her. Seeing other students who had the same GPA getting full rides to college. However, rejection was all she got, due to her status.
Ultimately, she found a university that provided a scholarship inclusive to undocumented individuals, and she took hold of the opportunity. It was there she came across other youths like herself, who shared her vision.
I met some friends in the same situation and we decided to create 'The Savannah Undocumented Youth Alliance'. Our mission is to make a national issue a local one and to make people aware of the struggles that we go through.

Daniela Rodriguez
SUYA's Advocacy
At the end of the day, we are all humans. Everyone deserves to be treated with dignity and respect regardless of our individual differences. However, as we all know, this is not happening. Going down to the grassroots level made SUYA aware that people often do not know their rights. As a result, they designed programs to educate undocumented residents about their rights and protections.
When we went to the community to identify the needs of the undocumented immigrants in Savannah, we discovered that most of them don't know their rights. And that is a problem. It is not so much that undocumented people do not have rights, but they don't know they have rights. That is why more often than not people violate their rights.

Daniela Rodriguez
Their work in Savannah places focus not only on the undocumented community, but also on the unimpacted community – the citizens. Daniela and her team take the responsibility of educating the citizens on the state of the undocumented. In the U.S state of Georgia, where Savannah is located, one in ten residents is an immigrant while 7% of residents are native-born U.S citizens with at least one immigrant parent. As a result, citizens are a part of their advocacy.
Most importantly, we let the citizens know about the undocumented immigrants in Savannah. People who could be their friends, classmates, or colleagues. I do not believe the citizens are racist. It is just a lack of education, thus, we take it as a duty to educate them. We have hopes that maybe they are going to change their minds.

Daniela Rodriguez
Emerging situations in the new normal
It is no news that we are experiencing a global shock. The COVID-19 pandemic has been an emergency we have shared around the world. It started as a health crisis in China and spread to Europe, the United States, and across continents. This has led to tremendous poverty, crises, and an economic downturn; having had a negative impact on the undocumented community. The current situation is even more terrifying, as they are often not sure of where to get tested for the virus if they develop symptoms. Similarly, with very few exceptions, undocumented immigrants are not eligible for federal public benefits such as Social Security, Medicaid, Medicare and food stamps.
It is no doubt, there are COVID-19 testing points, but we don't know what kind of identification would be required. A lot of undocumented people do not have health insurance and struggle to get treatment. It's been a bit tough for us. Most of the undocumented immigrants in Savannah are out of jobs due to the COVID-19 outbreak. Since there are no ways they can attain any forms of identification, they don't feel confident and secure to ask for help.

Daniela Rodriguez
Due to this struggle, SUYA had the idea of creating food banks for those in Savannah; an initiative now ongoing for a few months. With solicited assistance from organizations, they are implementing a food bank project on a monthly basis. They help to provide and distribute local food options that are culturally appropriate, and have begun giving rent assistance checks to families in dire circumstances.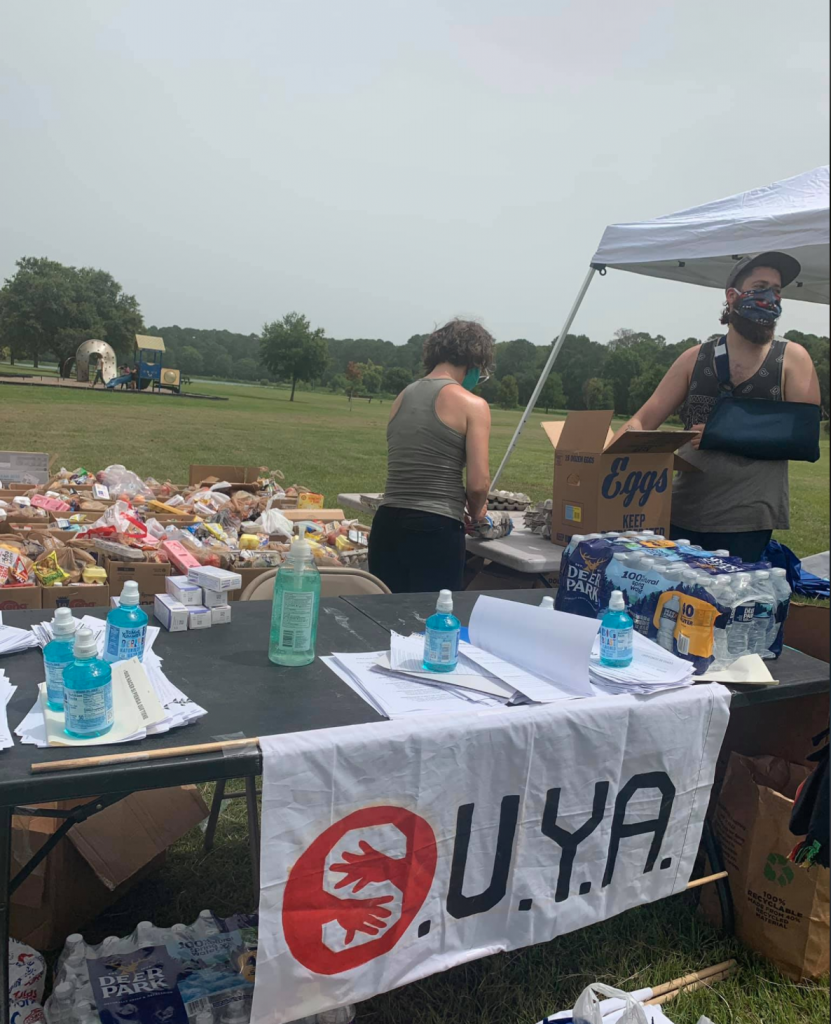 Accelerating change
The intervention of SUYA in the undocumented community also encompasses the fights for fair living conditions and against gender-based violence. Certainly, gender-based violence can take many forms in various immigrant communities, including but not limited to sexual violence, forced marriage, and female genital mutilation. The difficulty facing undocumented immigrants to get citizenship in the U.S – attributing to the immigration system discriminating against the poor – serves as a major source of dis-empowerment. In a recent survey in France, when asked if undocumented women beaten by her partner could lodge a complaint, 38% of the 75 police stations surveyed indicated that the woman would be taken in for questioning because of her irregular status, and a further 5% said she would not be permitted to make a complaint. Twelve percent were unable to respond (Violaine Husson, La CiMade).
Globally, the consequences of Gender-Based Violence cannot be over-emphasized. As such, we also help victims of domestic abuse who are undocumented in Savannah. Victims of abuse are in dire situations and may not know how to ask for help. They believe that if they call the police or have to go to court, they might be deported. In addition, we advocate for better living conditions and we appeal to the local governments to make their situation more humane.

Daniela Rodriguez
Moving forward: next steps and supporting SUYA
Summarily, through SUYA, Daniela envisions a world of equality of life. She would love to see a reformed immigration system, and is hoping to see undocumented immigrants have a pathway to citizenship. Additionally, she is making a passionate call to the U.S government to put more effort into ensuring that, everyone, regardless of their immigration status, has access to basic needs.
The Savannah Undocumented Youth Alliance is, with utmost dedication and commitment, continuing to work to make a positive impact on the undocumented community in their area. They continue to offer crucial support during this pandemic with rent assistance checks and food drives for those most strongly affected by the situation. As a grassroots organization, they are hoping to expand their impact. Above all, if you wish to support SUYA's work, you can always support their GoFundMe campaign.
Given the challenges undocumented immigrants face, grassroots organizations directly involved with the community have become the crucial support of the most vulnerable.
---
References
American Immigration Council (2020). Immigrants in Georgia. American Immigration Council. [online].Available at https://www.apa.org/topics/immigration/undocumented-video. Accessed on 27 July, 2020.
American Psychological Association (2013). Undocumented Americans. American Psychological Association [online]. Available at https://www.apa.org/topics/immigration/undocumented-video. Accessed on 26 July, 2020.
Anti-Defamation League (2019). Myths and facts about immigrants and immigration. ADL. [online]. Available at https://www.adl.org/resources/fact-sheets/myths-and-facts-about-immigrants-and-immigration-en-espanol. Accessed on 27 July, 2020.
Elaine Kamarck and Christine Stenglein (2019). How many undocumented are in the United States and who are they? Voter Vitals. [online]. Available at https://www.brookings.edu/policy2020/votervital/how-many-undocumented-immigrants-are-in-the-united-states-and-who-are-they/. Accessed on 26 July, 2020.
Platform for International Cooperation on Undocumented Migrants. (2011). Violence and Exploitation of Undocumented Migrant Women: Building Strategies to End Impunity. PICUM. [online]. Available at http://lastradainternational.org/lsidocs/PICUM%20Workshop%20Violence%20and%20Exploitation%20EN.pdf. Accessed on 25 July, 2020.
VAWnet (2020). Sexual violence in immigrants' communities. VAWnet. [online]. Available at https://vawnet.org/sc/sexual-violence-immigrant-communities. Accessed on 26 July, 2020.
---
Header Image Credit: unsplash.com
---
IVolunteer International is a 501(c)3 tech-nonprofit registered in the United States with operations worldwide. Using a location-based mobile application, we mobilize volunteers to take action in their local communities. Our vision is creating 7-billion volunteers. We are an internationally recognized nonprofit organization and is also a Civil Society Associated with the United Nations Department of Global Communications. Visit our profiles on Guidestar, Greatnonprofits, and FastForward.