Understanding how low air quality impacts our health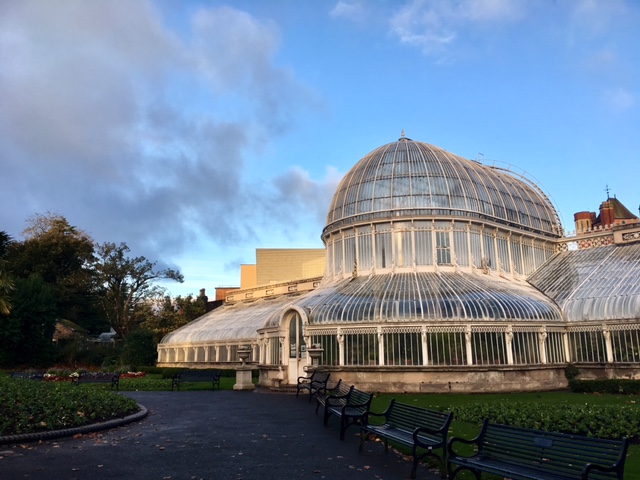 Have you ever found yourself feeling out of breath after walking through your local city? Have you noticed when the air feels thick, and catches in your throat? If so, you have most likely experienced low air quality, a by-product of air pollution. And it has a creeping impact, not only on your enjoyment of your local area, but on your very health and well-being.
We know that air pollution is an ever-worsening problem, one of the deadliest consequences of the global climate change crisis. It poisons streams and rivers, weakening the very heart of our ecosystems, and inflicts massive strain on economies and governments, especially in developing countries. But there is another deeply worrying effect of air pollution: as the cause of multiple adverse health conditions. Considering how millions of people around the world are exposed to poor air quality, what does this mean for their health – and their country's healthcare system? Healthcare systems worldwide have experienced unprecedented strain during the COVID-19 pandemic, with some stretched to breaking point. If governments do not take urgent action to address the devastating impacts of low air quality, the situation will deteriorate.
What's the issue with air pollution and health anyway?
The interconnection between air pollution and public health has been noted by the WHO and the European Environment Agency. Moreover, it is pervasive. Both short- and long-term exposure are connected to adverse health impacts.
The evidence shows the consequences of low air quality and the persistence of harmful air pollutants upon public health are stark. British Heart Foundation research which analyzed data from people living with heart conditions across 12 countries found air pollutants have a seriously detrimental effect on cardiovascular health, making existing conditions worse, and increasing the risk of heart attack and stroke. Further, there are also indirect health harms which have a detrimental impact on wellbeing overall. It has been documented how people living in cities with dangerously high levels of air pollution cannot go outside, whether to undertake work or to exercise.
It is unacceptable that over three billion people – most of them women and children – are still breathing deadly smoke every day from using polluting stoves and fuels in their homes [as of 2018]. If we don't take urgent action on air pollution, we will never come close to achieving sustainable development."

Dr. Tedros Adnahom Ghebreyesus, Director-General of the World Health Organization
The impact of air pollution however is not experienced equally by countries, or even on a regional basis within countries. In studying different cities from around the world, chosen to ensure a comparison across developed and developing countries, we find a stark picture of issues of air pollution and corresponding impacts on public health.
Belfast, Northern Ireland: low air quality and high pressure on healthcare services
Belfast, the capital of Northern Ireland, is severely affected by low air quality due to increasing high urban density, and over-reliance on gasoline and diesel-fueled vehicles. Belfast has failed to meet WHO ambient air pollution levels, with the level of nitrogen dioxide (NO2) having been found to be higher than WHO guidelines on all 16 sites where it is monitored in Northern Ireland. The WHO recommends an annual mean NO2 level of 10 micrograms per cubic meter (abbreviated as μg/m3 or mpcm), and those levels are currently 25.3 mpcm.
Such factors do not bode well for the health of residents. Analysis of mortality statistics by the Northern Ireland Chest, Heart and Stroke shows respiratory conditions are a leading cause of death in the region. The main cause of death is cancer, with cancer of the trachea, bronchus and lung being the predominant cancers. In addition, nearly 17,000 people in the country were reported to have died from asthma and COPD from 2013-2020.
Given how respiratory conditions are already predominant in Northern Ireland, it is unsurprising that the effects of air pollution are being examined with concern. It is anticipated that air pollution is expected to cause 84,000 new cases of illness in Northern Ireland by 2035. This is an alarming prediction given the population size is just 1.9 million, but also because of the implications for the healthcare system. In 2021, the Department of Health in Northern Ireland revealed it estimated the health impacts of air pollution will cost the health service approximately £190 million by 2025. In a state in which the healthcare system is already overstretched, this is a worrying estimation.
Jos and Lagos, Nigeria: the alarming consequences of industralization
The Nigerian cities of Jos and Lagos are extensive, industralized cities. They illustrate the detrimental effect of large-scale industralization: Jos and Lagos experience poor air quality due to their proximity to landfill sites and oil fields respectively. Such extensive landfill has impacted upon local health: the University of Jos in a 2020 study found that carbon dioxide (CO2) from extensive landfills caused headaches, asphyxiation, tingling, and other symptoms. Many dumpsites studied had CO2 levels between 400 and 500 parts per million (ppm), even when unused. Furthermore, that study found that oxygen levels around dumpsites, located in and around these cities, ranged from 14.2% to 17.5%, even when not running. Humans require the normal atmospheric oxygen level of 19.5% to breathe comfortably, and health problems show up when that changes.
The healthcare consequences across the continent of Africa in general is deeply alarming: in 2016, 1,000,000 Africans died found to have died due to air pollution. In Nigeria, however, the figures are particularly concerning. An analysis of mortality figures in 2018 revealed that air pollution killed Nigerian citizens at a rate of 307.4 per 100,000 people – the second highest rate in Africa at the time. It has also been linked to pneumonia in the country, and sadly has a disproportionate impact on children: 78% of air pollution-related pneumonia deaths in Nigeria are among children under the age of five years; the highest number in the world.
These statistics indicate the ongoing ramifications for health arising from air pollution. They also pose problems in terms of public health policy and administration. Under-funding of healthcare services in general remains an ongoing concern in Nigeria, and affordable healthcare is increasingly inaccessible for many Nigerians.
New Delhi, India: air pollution as a public health emergency
Heavy vehicle concentration is the driving cause of air pollution in New Delhi, India; the city has been described as the "world's most polluted capital city". As a consequence of the constant use of gasoline and diesel-fueled vehicles, New Delhi has also exceeded the WHO limits for the presence of PM10 of 50 mpcm, reaching higher than 693 mpcm in November 2019. This has prompted alarm, both when unprecedented levels were recorded, and now, as the problem continues to worsen.
Air pollution has also increasingly affected the health and wellbeing of residents of New Delhi. The situation has deteriorated in recent years to the extent that Delhi's Environment Pollution (Prevention and Control) Authority (EPCA) declared air pollution a public health emergency in 2019. The Sher-i-Kashmir Institute of Medical Studies found in a 2020 study that 1.67 million Indians died due to air pollution in the previous year, a startling 17.8% of the population. In the same study, the Institute found that it worsened symptoms of COVID-19, which spread aggressively throughout India in 2020. The pressures faced by the local healthcare system under the COVID-19 pandemic demonstrates the ongoing issues of resource supply and public access.
Moreover, air pollution also perpetuates regional economic inequality. It is known that regional inequality can affect development, lead to the erosion of public trust in state and federal governments as well as undermine social cohesion. These issues can be felt more acutely in larger countries such as India. The impact of air pollution in India has been costing states between 0.67%-2.15% of their GDP. Uttar Pradesh (east of New Delhi) and Bihar were the most severely impacted, at 2.15% and 1.95% respectively.
What can we do about it?
It is clear that urgent government action is needed to address the looming healthcare crisis posed by air pollution. With deaths, chronic health conditions and healthcare costs set to rise as a result of increasing air pollution, failure and half-measures are not an option.
It is essential that countries reduce their longstanding reliance on activities that produce emissions. Radical policy reforms are needed at both federal and local levels – and we can take heart from initiatives already in action. In cities such as Paris, France; New York City, USA; and Seoul, South Korea, local governments have introduced policy initiatives such as the expansion of cycle lanes, increasing the cost of driving in busy areas, and strengthening public transport systems. These initiatives can further combat air pollution, by incentivizing people to reduce petrol and diesel emissions.
Taking urgent measures to address low air quality is not enough – governments will also have to consider how to ensure local healthcare services are sufficiently funded to address increasing cases of respiratory conditions arising from the ongoing issues of air pollution.
---
The Air Quality website provides information about levels of air pollution in Northern Ireland, as well as information and awareness-raising about how to avoid exposure to air pollution as well as reduce our contributions to it. You can also find out more about ongoing campaigning against air pollution and climate change more broadly by viewing the website and Twitter of Friends of the Earth Northern Ireland.
The website of the Central Pollution Control Board of India provides information and awareness-raising regarding environmental quality standards such as air quality. It provides information about levels of air pollution in India.
The Lagos Environment Ministry provides information about levels of CO2 emissions in Lagos, Nigeria.
---
IVolunteer International is a 501(c)3 tech-nonprofit registered in the United States with operations worldwide. Using a location-based mobile application, we mobilize volunteers to take action in their local communities. Our vision is creating 7-billion volunteers. We are an internationally recognized nonprofit organization and is also a Civil Society Associated with the United Nations Department of Global Communications. Visit our profiles on Guidestar, Greatnonprofits, and FastForward.