Pakistan is the fifth largest young nation with 64% people below the age of 29, according to a report by the United Nations Population Fund report. With many young Pakistanis facing the challenges of unemployment and exclusion from leadership positions, some of them through their spirit, vigor, and passion to serve, are showing their ability to turn the tide through volunteerism.
As humans, we are bestowed with love, empathy, and kindness. These are some of the few traits that distinguish us from other creatures. We love, we care, we give and we regard others. Volunteering encompasses all these terms and is defined as "giving your time and services to a cause, without expecting any compensation and coercion." In short, to volunteer is to serve.
As, Martin Luther King once stated, "Life's most persistent and urgent question is: 'What are you doing for others?'"
Leading through Example
Based in Peshawar, the city of flowers, Dr. Haseeb Zafar, a Young Pakistani and a pharmacist by profession, is setting an example through his unconditional service to humankind. Haseeb and some of his fellows founded Helping Youth Pakistan. An NGO that aims to serve the helpless and give back to society to its fullest – the true essence of living. He describes some of his best experiences of volunteering.
One such example is when he got to know a young engineer diagnosed with blood cancer. The patient lived in Karak City, 143km away from the city of Peshawar, and was unable to pay for his treatment. Cancer, the most feared diagnosis, is one of the leading causes of death in Pakistan. According to a report, 19.3 million new cancer cases and almost 10.0 million cancer-related deaths occurred worldwide in 2020.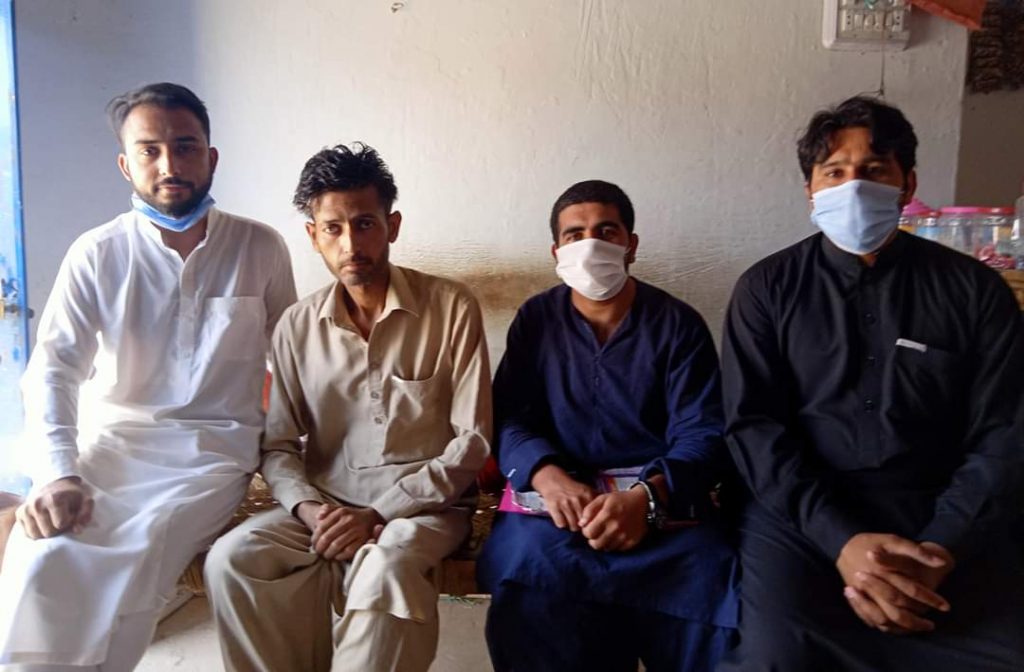 Knowing that precarious situation, Haseeb managed to go to Karak city to meet him. Haseeb decided to do something for him that could save his life. He made a video and shared it on his social media. Consequently, his message influenced many philanthropists and government officials. Luckily, they crowdfunded 4.5 million PKR in no time and the patient was admitted for surgery.
Sharing another story, he mentioned a 13 years old boy from Peshawar who needed a Bone marrow transplant. Helping Youth Pakistan became his voice and the then serving Air Chief of Pakistan Air-force came to their help. There was only one thing behind all this – empathy.
Driving Force to Volunteering
I asked Haseeb what motivates him to volunteer his time. He shared his first-ever volunteering experience back in 2009, when there was Army Operation underway in Swat Valley and nearby areas against terrorist organizations. That operation resulted in a refugee crisis. Around 1.2 million people escaped from the violence, effectively placing tremendous pressure on the country as over 300,000 were seeking refuge in UNHCR-supported camps.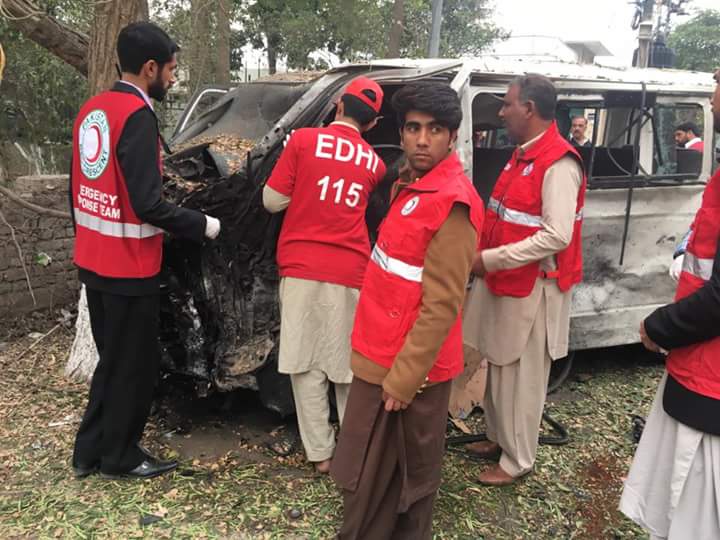 That was the time when he started volunteering. He motivated himself to join the line and be a source of hope and support for others. He believes in the power of youth and what young Pakistanis can do for the country. In his words,
"We may not contribute huge money but we can surely give our energy and potential for ailing humanity. That is something special youth can do only."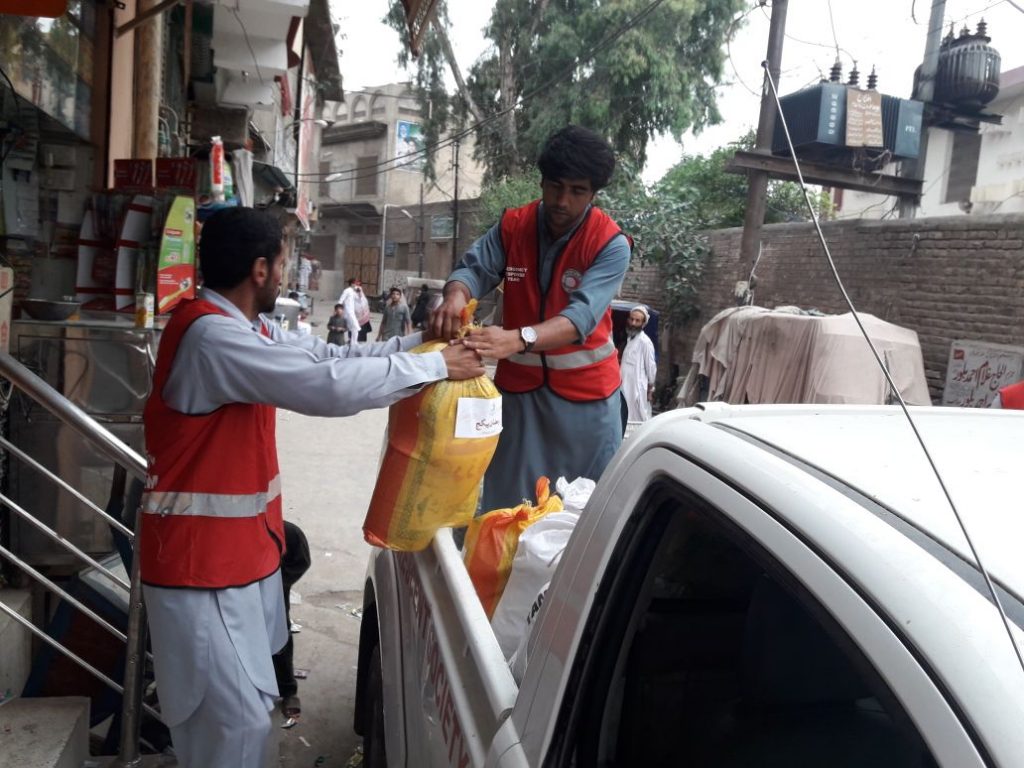 Tapping the untapped potential
As I have mentioned earlier, Pakistan has a very young population. That means, we have enough energy and young potential to embark on our journey towards development and success. But that is conditional on the realization of one's own soft skills and abilities coupled with the government and private sector's willingness to capitalize on those skills and passion.
There are countless areas where one can contribute but I am leaving this to the reader's own assessment. It is the responsibility of everyone to think about where and how they can be productive to society. For example, Haseeb is a Healthcare provider and tries to focus on health issues in his community. Every one of us can use that similar approach and come up with solutions to the problems of our respective communities.
I remember a Young Pakistani Engineer in Pakistan's Gilgit Baltistan who developed a water pump. It uses the water-hammer effect from lower elevations without using electricity. The test was so successful that UNDP decided to scale it up. Thanks to his innovation, there are now 400 households in around 20 villages of Gilgit Baltistan that have running water irrigating 88.4 acres of land.
Similarly, Shaukat Khanum Memorial Cancer Hospital has integrated volunteers in each of the department of the hospital in which they want to serve. I also had an opportunity, back in 2019, to serve as a volunteer in Pharmacy department that made me realize how important volunteers are for Pakistan's top Cancer Hospital.
Youth Involvement in Governance: Participatory Governance
In recent years, democratic governments have started paving the way for the participation of the youth in public institutions. It ensures civic participation in matters pertaining to the common public. This in return gives the youth a sense of satisfaction, achievement, and involvement in key issues, therefore making them a productive part of society. Institutions take benefits from youth energy, fresh ideas, and unbiased opinions in policymaking. Young Pakistanis must not be an exception to this.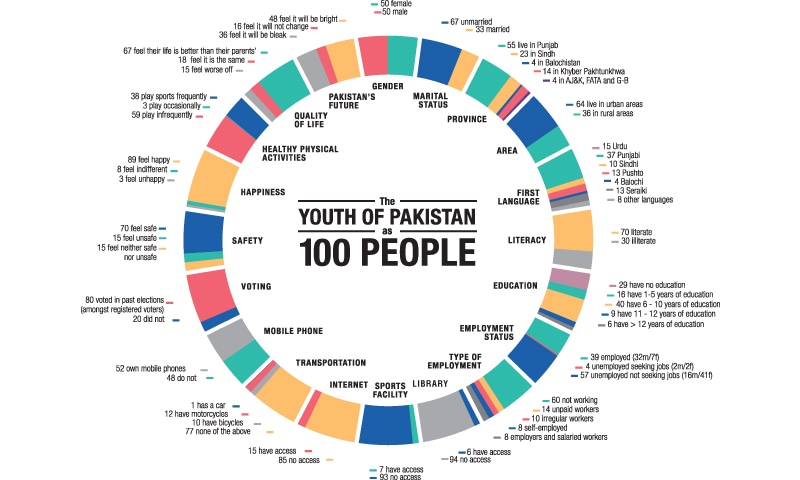 Although the incumbent government in Pakistan is much focused on youth affairs than its predecessors, still there is much work ahead of us. Ministry of youth affairs introduced programs like Kamyab Jawan (Successful Youth) and Tiger force to support the civil administration and local government. But there is a lot more that young Pakistanis can do for their governments and country. Bureaucratic issues are still there and youth involvement needs to expand.
In the end, I would like to advise all young Pakistanis and youth from other countries as well to explore more out of themselves. Because you are the real change-makers and leaders of tomorrow.
References:
Bhurgri, Y., Bhurgri, A., Nishter, S., Ahmed, A., Usman, A., Pervez, S., … & Bashir, I. (2006). Pakistan-country profile of cancer and cancer control 1995-2004. Journal of the Pakistan Medical Association, 56(3), 124.
Bray, F., et al. "Erratum: Global cancer statistics 2018: GLOBOCAN estimates of incidence and mortality worldwide for 36 cancers in 185 countries." CA Cancer J Clin 70.4 (2020): 313.
Hafeez, E., & Fasih, T. (2018). Growing Population of Pakistani Youth: A Ticking Time Bomb or a Demographic Dividend. Journal of Education and Educational Development, 5(2), 211-226.
Kurtz, P. D., Lindsey, E. W., Jarvis, S., & Nackerud, L. (2000). How runaway and homeless youth navigate troubled waters: The role of formal and informal helpers. Child and Adolescent Social Work Journal, 17(5), 381-402.
Ma, X., & Yu, H. (2006). Cancer issue: global burden of cancer. The Yale journal of biology and medicine, 79(3-4), 85.
Marope, P. T. M., Chakroun, B., & Holmes, K. P. (2015). Unleashing the potential: Transforming technical and vocational education and training. UNESCO Publishing.
Soomro, K. A., Shukui, T., Butt, M., & Anand, V. (2016). Participatory governance through youth volunteerism in the public sector of Pakistan. Journal of Public Administration and Governance, 6(2), 169-180.
Zaalishvili, G. (2019). Youth, political participation, and decision making.
---
IVolunteer International is a 501(c)3 tech-nonprofit registered in the United States with operations worldwide. Using a location-based mobile application, we mobilize volunteers to take action in their local communities. Our vision is creating 7-billion volunteers. We are an internationally recognized nonprofit organization and is also a Civil Society Associated with the United Nations Department of Global Communications. Visit our profiles on Guidestar, Greatnonprofits, and FastForward.