Throughout the twentieth century, the Latin American region went through a lot of political effervescence, experiencing political and economic upheavals. As a result, most of the region suffered from the insurgence of rebel groups, also known as "guerrillas". The root causes of these internal conflicts mostly stem from the isolation of different groups that have been marginalized within the national political arena. It is important to note most people in these groups come from poor backgrounds with little to no education.
Although the general situation on violence is much better than the overall look of the twentieth century, the world is currently facing violent outbreaks. Moreover, due to the crisis lead by the COVID-19 pandemic, several governments have focused on managing this situation rather than working on peace-building as they were doing during the past years. Therefore, a violent eruption in fragile territories is not a crazy scenario to be expecting. Furthermore, many countries are already facing a resurgence and reinforcement of illegal groups. It could even be said that these groups have found the perfect setting for acting violently in the current situation.
The Colombian Case
A paradigmatic example is Colombia, a country that has been brutally affected by these groups and other phenomena such as drug trafficking and paramilitarism. This country's biggest guerrilla "FARC-EP" (Fuerzas Armadas Revolucionarias de Colombia – Ejército del Pueblo) has now signed a peace agreement with the government after more than 50 years fighting. Nevertheless, it was born due to a situation called "Frente Nacional" (National Front in English), in which the two traditional political parties, liberals and conservatives, made an agreement in which they would alternate power between the two of them, not letting any other political party or movement get to the power. In this setting, a marxist-leninist group, with no chance to have any legal representation, resorted to violence to fight for equal representation and opportunities for the poor. Isolated groups in Chile, Ecuador and many other countries from the region have faced similar situations.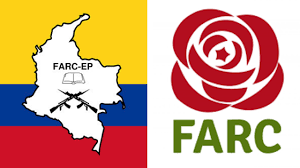 Although many of these guerrillas have engaged in extreme forms of violence and indulged in other illegal activities (such as drug trafficking, kidnapping, and terrorism), that have deviated from their original purpose, the fight for representation is still very much alive. The real question remains: who is to be blamed for the creation of these groups?
The State's Responsibility
For the purpose of this article, I will rely on Max Weber's definition of a modern state (1919), in which he states that state responsibility must take the legitimate monopoly of violence in all the territory that concerns that state. According to Rodríguez & Lemaitre (2011), the responsibility for the situation is not derived solely from the insurgent groups; an argument that is more than reasonable from my point of view. This does not mean that their actions are justified, but rather that the setting for their creation was in part driven by the state's ineffectiveness. It is worth analyzing the acts of violence, not as isolated events, but as the result of the lack of legality and the presence of state authority in those territories. For instance, in the Colombian case, the territories that suffered the most were the ones that were remote and couldn't be reached by the government. As a result, they were completely removed from the central administration's interests and lacked its enforceable authority.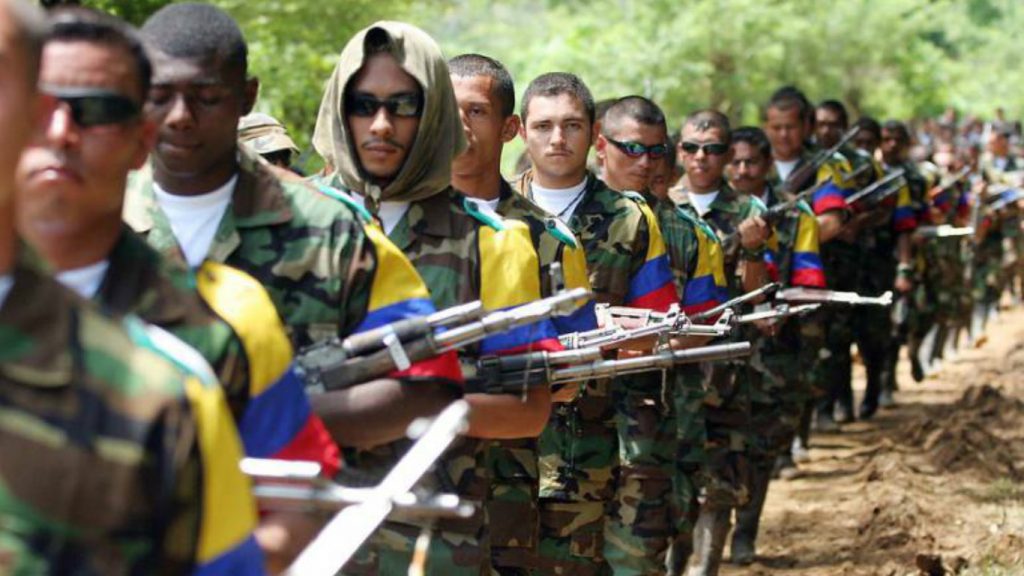 It is because of this that scholars like Duncan, who study Colombia's situation, challenge the assertion that there is no state authority in those remote territories. He contends that state authority was supplanted by local regimes that took over due to the failure of the government to efficiently mandate those territories. These regimes took form in authoritarian ways, leading to violence and establishing a structure of coercion/intimidation to manage the population. In view of the foregoing, it must be taken into account that, if national administrations had successfully completed their tasks in some territories, many disasters could have been prevented.
Education's Role
Another key aspect to consider is the influence that most of these groups have had over uneducated young people. Young people who, without any knowledge, sought and found a way out of poverty in these illegal organizations. Joining the guerrillas afforded them some level of security in form of "jobs" as it were and meals. In retrospect, if they had been afforded education and entrepreneurial opportunities, many of these young people could have been dissuaded from joining these armies and becoming militants. Such opportunities could have some given them sort of plan for their future.
Despite the peace agreement signed between the FARC-EP group and Colombia´s government, a vast amount of territories are still being subjugated by illegal groups. As it was said before, due to the positioning of the current crisis on top of the public agenda, some guerrillas as the ELN (Ejercito de Liberación Nacional) and remaining FARC-EP dissents have gained more power and threaten to break the progress made. Therefore, young people who are still uneducated and are not receiving any kind of opportunities for developing a life project are still vulnerable to being recruited by these groups with or without their consent.
Consequently, universal education is very much needed today. As the threat to go backwards into a deplorable situation is very much alive, education must find a way to reach to those isolated territories in order to ensure the possibility for the youth to have a very different future.
Actionable Response
Of course, the challenge that remains is: how can the government offer these opportunities and ensure access to education when it does not have a stable presence in these places? I truly believe that, in these cases, volunteering is extremely necessary. If the State does not provide teachers for one reason or the other, many people could volunteer to bridge that gap and help to educate the less fortunate. Through this selfless act, many lives can be drastically changed. One can only imagine how it would be for a child without any kind of education to begin receiving basic knowledge. It would not only help him/her with basic skills, but also boost their self confidence and let them know that they have many alternatives other than going to war.
Finally, in a country in which your place of birth determines your future, action must be taken to break this tendency. Looking away from this issue not only stagnates progress, but it can create violence. In the scenarios mentioned herein, volunteering must take the leading role to break the cycle in order to ensure a peaceful society and a better future for all.
---
Duncan, G. (2006). Los señores de la guerra: de paramilitares, mafiosos y autodefensas en Colombia. Bogotá: Editorial Planeta Colombiana. Available at: https://www.anif.com.co/sites/default/files/duncan.pdf <Accessed on September 9, 2020>
References
Rodríguez, C., & Lemaitre, J. (2011). El derecho en América Latina: un mapa para el pensamiento jurídico del Siglo XXI. Buenos Aires: Siglo Veintiuno Editores. Available at: http://www.justiciaglobal.net/files/actividades/fi_name_recurso.8.pdf <Accessed on September 9, 2020>
Weber, M., Owen, D. S., & Strong, T. B. (2004). The vocation lectures. Hackett Publishing. Available at: from http://anthropos-lab.net/wp/wp-content/uploads/2011/12/Weber-Politics-as-a-Vocation.pdf <Accessed on September 9, 2020>
---
IVolunteer International is a 501(c)3 tech-nonprofit registered in the United States with operations worldwide. Using a location-based mobile application, we mobilize volunteers to take action in their local communities. Our vision is creating 7-billion volunteers. We are an internationally recognized nonprofit organization and is also a Civil Society Associated with the United Nations Department of Global Communications. Visit our profiles on Guidestar, Great nonprofits, and FastForward.