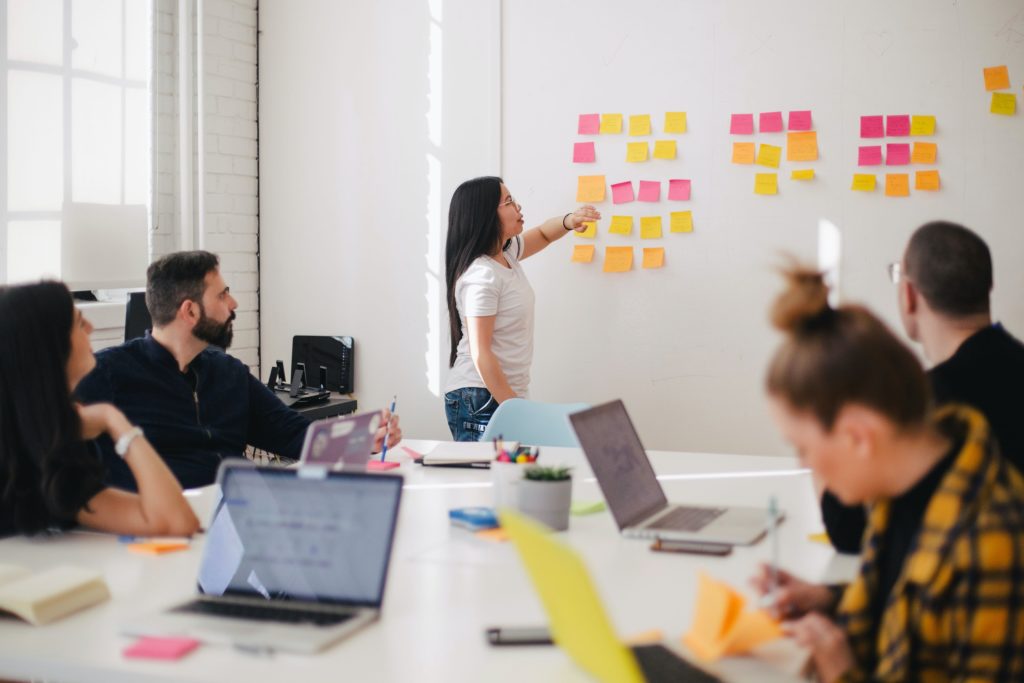 Upskilling, Reskilling, poverty, sustainability – what do they have to do with Sub-Saharan Africa? Well, let's delve in and you will understand in a minute.
Sub-Saharan Africa is regarded by some geneticists as the birthplace of the human race (the genus Homo). This statement implies that solid evidence concerning the existence and activities of human beings was first discovered in Sub-Saharan Africa. The first expectation for every person reading this statement would be that the birthplace of humans is much more developed than other places in the world. On the contrary, there is ample evidence demonstrating that Sub-Saharan Africa is arguably the poorest region in the world. The most unpleasant truth is that the slow progress in Sub-Saharan Africa is the reason behind the slowdown in global extreme poverty reduction. Perhaps what is more frustrating is that Sub-Saharan Africa is home to 70% of the world's poor with 40% of its population living in extreme poverty.
According to the World Bank, Extreme poverty means living below an international poverty line of 1.90$ per day. This implies that a person living with this form of severe poverty faces severe deprivation of basic human needs, including food, safe drinking water, sanitation facilities, health, shelter, education, and information.
Measures undertaken to end Extreme Poverty in Sub-Saharan Africa
Both the local and international community have directed their best efforts and resources towards ending poverty in the whole world. The most notable initiative that has been undertaken by the nations of the world was the formulation of development goals popularly known as sustainable development goals (SDGs). United Nations describes sustainable development goals as a call for action by all countries – poor, rich, and middle-income – to promote prosperity while protecting the planet. The SDGs recognize that ending poverty must go hand-in-hand with strategies that build economic growth and address a range of social needs including education, health, social protection, and job opportunities while tackling climate change and environmental protection.
Of all poverty reduction measures implemented in Africa, I am particularly interested in measures that focus on human development through skills development regardless of educational background. I am of opinion that learning and cultivating new skills will expand people's opportunities, thinking capacity and will lead to change in the way they do business and everything else in life. But I am not here just to discuss general learning and skills development as we know it. I would like to endorse two learning concepts (Upskilling and Reskilling) that I believe will help young people in Africa rapidly adopt and adapt to changes, create opportunities and help them take part in the gig economy.
Understanding Upskilling and Reskilling
You can cut down a tree with a hammer, but it takes about 30 days. If you trade the hammer for an ax, you can cut it down in about 30 minutes. The difference between 30 days and 30 minutes is skills.

Jim Rohn
Skills give us the ability to perform a certain task effectively and efficiently. However, it must be noted that work requirements change over time, and so are the skills needed. The 21st Century is characterized by rapid technological changes which are changing jobs and demanding specialized skills. Thus, reskilling and upskilling is even more critical in this era because it's tied to the very continuity of business entities and the survival of human beings in the competitive global job market.
Upskilling implies learning relevant, new skills to complement and supplement existing skill sets.
Reskilling implies learning new skills to replace existing skill sets, as these are no longer relevant in today or tomorrow's workplace.
The need to reskill and upskill has been mainly brought by the increased skills gap brought by technology and globalization. Even though the concepts of upskilling and reskilling are commonly associated with the future, Sub-Saharan Africa can adapt these concepts to improve its present economic condition. The higher youthful population which is considered to be a disadvantage can be the trump-card that Sub-Saharan Africa needs to change its tides. If proper structures and resources can be made available to develop the skills of the youths and instill the culture for continued learning, then Sub-Saharan Africa can develop beyond the wildest imaginations. More and more people and organizations have commented on Africa's youthful population. While others see it as a risk, I am of the opinion that it is a blessing and thus concur with the 2014 World Population Report, The Power of 1.8 Billion: Adolescents, Youth and the Transformation of the Future. The report rightly discusses the enormous potential for economic growth and social development in Sub-Saharan Africa if the nations will invest in inclusive youth development.
The necessity of Upskilling and Reskilling in Sub-Saharan Africa
Residents of Sub-Saharan Africa, especially, the youths are frustrated with their living conditions. The internet and social media have exposed them to the world beyond. They have a hunger to change their lives and enjoy the opportunities and freedoms that people in other parts of the world are experiencing. As a region, we can capitalize on this hunger and end extreme poverty. These people are hungry to adopt anything with the potential to improve their lives. All that's left is to effectively market the concepts of upskilling and reskilling. The perceived benefits will lure more young people to adopt continuous learning and skills development culture.
When they adopt the upskilling and reskilling culture, we will see transformation across the government and business sector including the informal sector and people themselves will transform. An informed and transformed workforce will spur economic growth, create more jobs, bridge the skills gap, and will take advantage of global employment opportunities that have been made possible through technology. That way more people will move above the poverty line and live beyond it. The most important thing is that the reskilling and upskilling culture will not only spur economic growth now but also help the people to be resilient and adaptative in the future.
Imagine what will happen if farmers cultivate collaboration and communication skills. They can afford mechanization, increase productivity and be capable of exporting their products. Imagine how businesses can improve if we learn to keep records, budget, save, invest and manage our resources well. What about what will happen in our offices if we learn and implement good leadership and management skills, adopt a growth mindset and become more tolerant with each other? Imagine the gain we can get if people who run independent micro-businesses become a little more professional, share knowledge and add some value to their products. Our supermarkets can be filled with our products and people can be more satisfied with our services. Just a little touch of professionalism, data skills, and communication can boost our businesses. If each one of us makes it a habit to study the trends, learn and adapt according, extreme poverty can soon become history.
The good thing is that everyone can upskill and reskill without the need of going back into a traditional classroom. You can start right where you are and create your career path depending on your aspirations and needs. This is very important in Sub-Saharan Africa which is the home of many school leavers. Sub-Saharan Africa has low learning proficiency and the highest rates of education exclusion, with more than 20% of children between 6 and 11, about 33% of those between 12 and 14, and 60% of youth 15 to 18 years old out of school.
Which Skills are Marketable?
Upskilling is about specialization while reskilling is about getting an entirely new skill set. At the international level, most people consider digital skills as the skills of the future. As much as I endorse digital skills, I also believe that Sub-Saharan Africans should learn all other hard and soft skills across all sectors mainly because we are still lagging in terms of development. Soft skills like collaboration, innovation, communication, and leadership can transform business and government sectors and create enabling environments for growth and development. Youth skills development programs in things like entrepreneurship, modern farming, plumbing, wood and metal works, and solar energy installation can facilitate infrastructure development and decent job creation. A lot of things can change and we can benefit much more than we think.
Reskilling and Upskilling – How?
Upskilling and reskilling happen two-fold: as a personal initiative and as a program designed by a workplace, organization, or government. The most notable program in Africa is Jobs for Youth in Africa whose vision is to create 25 million jobs and reach over 50 million Africans by driving inclusive growth across the continent and equipping youth to realize their full economic potential by 2025.
But we all know that workplace training programs, traditional school programs, and the initiatives by the government and other organizations are not enough for everyone and cannot meet all our needs. That's why the concerned people need to take initiative and be responsible for their growth and development. As individuals, we can reskill by utilizing training opportunities offered in our communities, vocational and technical institutions, apprenticeships, and most importantly on the internet.
Reading books is another way we can use to gain knowledge and develop skills. It is sad to note that most people hardly read books outside of school. If you ask around, you will find very few people have picked a book and finished reading it post their school days. In books, there is wisdom. The wisdom that can help us become much better than we were before. Books can help us change our mindsets and demystify the myths we hold on to about money and riches. We need more wisdom in Sub-Saharan Africa. There are lots of websites on the Internet and libraries where you can get free books and other learning resources. There are lots of free resources and books that can be used for learning. The obvious one is sharing resources with family and friends. We can also find resources on internet sites for free and/or almost free including Google, Youtube, Udemy, FreeCodeCamp, Odin Project, and Gutenberg project, just to name a few. It's also easier and flexible to earn a university degree with fully online courses like those offered by Unicaf and Atlantic International University.
Of particular importance, I would like to talk about volunteerism. It is good practice for African youths to adopt the spirit of volunteerism. While money is important in our day-to-day lives, it should not be the only primary motivating factor. Dedicating a few hours of work to a cause or initiative that one is passionate about can be far more rewarding than any monetary compensation as it is a mutually beneficial experience. Most of the problems can be solved by volunteerism. We can combine our efforts and local materials to construct schools, hospitals, and market infrastructures for ourselves without waiting for DONOR AID.
Of prime importance is also a spirit of teaching each other. We don't have the same opportunities. Therefore we must try to uplift others by sharing what we know.
I believe that the greatest crime is to learn something that can significantly benefit other people, yet share it with no one.

Mike Pettigrew, The Most Powerful Goal Achievement System in the World
---
IVolunteer International is a 501(c)3 tech-nonprofit registered in the United States with operations worldwide. Using a location-based mobile application, we mobilize volunteers to take action in their local communities. Our vision is creating 7-billion volunteers. We are an internationally recognized nonprofit organization and is also a Civil Society Associated with the United Nations Department of Global Communications. Visit our profiles on Guidestar, Greatnonprofits, and FastForward.