It has been a decade since Malala Yousafzai hit the news for surviving a gunshot that brought global attention to the issue of education rights for girls. However, women and children have not received sufficient protection globally especially in parts of the world that are still engaged in military crossfire. While most of us sit comfortably in lands of peace, it is also important to recognize the chaotic realities that still exist in some parts of the world.
Contextualizing Vulnerabilities of Women and Children
While the international community hears many voices advocating for gender equality and women's rights, patriarchal influences still permeate throughout societies, placing women at a disadvantage in several ways. Most troubling is that this creates an environment where women are at risk of experiencing more harm and violence.
Other than women, children's rights are also greatly valued as we attempt to create the best possible healthy and inclusive environment for the next generation. However, their innocence and dependency results in a cruel reality where not all children grow up in safe spaces.
As a major event of 2022, the Ukrainian war has brought more attention to the lives of people in war zones. Within which, women and children often endure the weight of the impacts of war, as the lack of social order worsens their predicament as an important yet vulnerable part of the society.
1. Homelessness and Higher Risks of Violence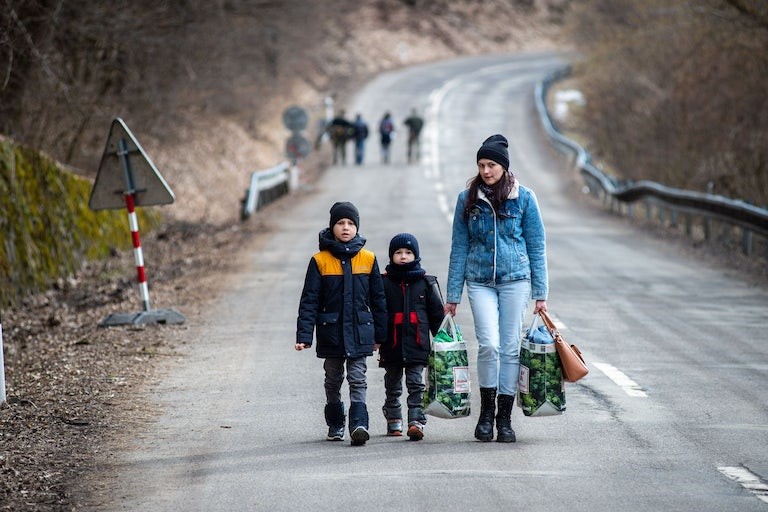 Wars and conflicts often force people to flee from their homes, however shelters might not be easily accessible and available. The result is a larger homeless population in times of uncertainty. In Ukraine, the lack of safe spaces to house themselves and their families has led to increased cases of sexual and physical violence, as well as human trafficking. Even for those who manage to seek shelter, refugee camps are often not set up to address the specific needs of women in conflict zones, nor to adequately protect women.
The lack of social order and protection for women has also incubated a social environment that allowed for rapists to commit sexual violence during war without any accountability. Rape has hence become a common psychological tool used in war to both destroy the enemy and fullfil soldiers' masculinity "needs".  During the 1994 Rwandan Genocide for instance, an estimated 250,000 to 500,000 women were raped. The Mexican Drug War since 2006 has also seen approximately 80% of female refugees being raped as they attempted to flee to the United States. 
2. Exposure to Violence and Arms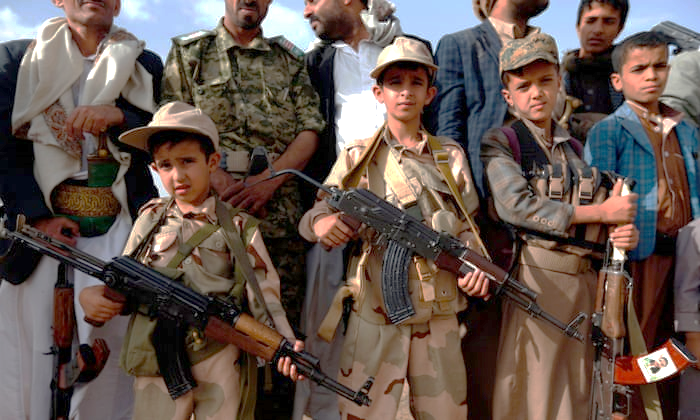 Women and children in war-zones directly or indirectly become involved in military affairs. Child soldiers are unfortunately not uncommon as military groups seek to bolster their numbers. In the Mexican drug war, children from as young as 6 years old have been armed in vigilante self-defense groups that aim to protect the community in the absence of adequate security forces. Drug cartels have also reportedly recruited around 30,000 minors, including girls who are trained as assassins at 16, the age at which they should be attending school.  Similar problems have also been observed in the Middle Eastern and North African wars where children have been mobilized to fight.
3. Lack of Access to Medical and Menstrual Resources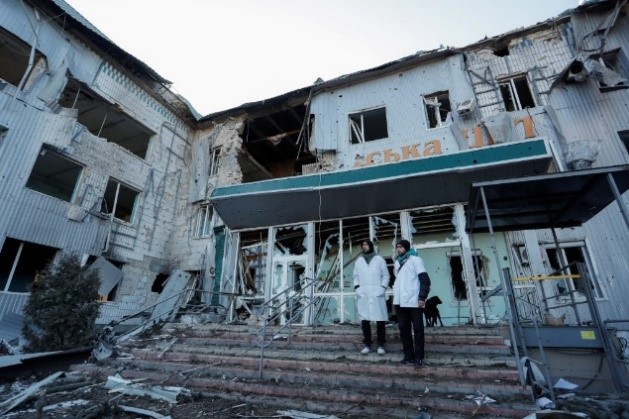 In the course of war, demands for healthcare increases exponentially while attacks on healthcare facilities hinder the provision of essential services. In Ukraine, an estimated 265,000 women had been pregnant when the war started, having to give birth under limited or no access to critical maternal services, hence also resulting in large numbers of premature births. Aside from that, menstrual health becomes less of a priority in times of conflict as it is not uncommon for communities to face shortages of menstrual health products. Considering these practical circumstances, conflict reduces women's life expectancy by a larger margin than that of men. This shows that unintentional gender disparity occurs as women inevitably bears larger long-lasting consequences than men.
4. Job and Financial Insecurity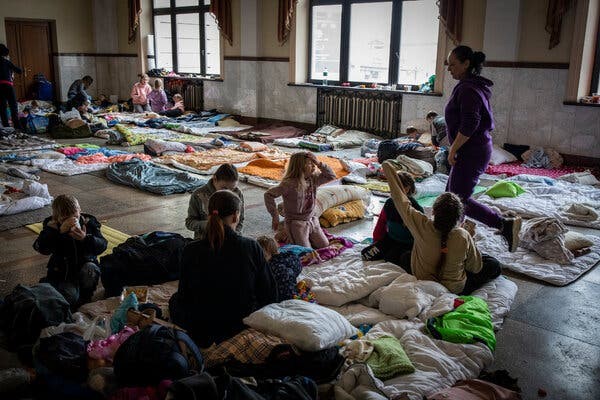 While unemployment rate has inevitably increased due to the war, gender gap also exists in unemployment and financial insecurity as studies show that higher education only guarantees employment of men, while women's jobs are not safeguarded regardless of their education qualifications. A significant number of women have hence experienced a stark decrease in household income since the beginning of the Ukraine war as they are forced to engage in informal employment or volunteer work instead. This would further enlarge gender disparities in areas such as nutrition and poverty, as women have been recognised to participate in more humanitarian efforts, do not typically have sufficient decision-making powers in political and administrative fields to safeguard their rights.
5. Psychological Trauma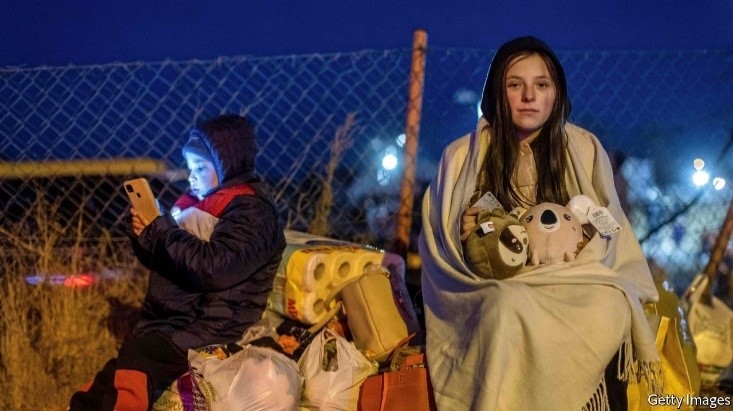 Under the backdrop of war, children would also have higher risks of being forced into labour as they are prone to being directly or indirectly involved with warfare. Even in conditions where children are not recruited by armed groups, war also greatly affects the safety and access of schools and education facilities in conflict regions. As a result, education is inevitably disrupted with children impacted in all aspects of life. This would cause children's character to be affected negatively, even if they have not been forced to fight at war. Physically and psychologically, survivors of war including women and children can experience natural responses to shock, including having nightmares, anxieties and sleeping difficulties. These effects of trauma would require time to heal, but some victims would never fully recover.
Understand Reality, Support Change
In October 2022, Global Youth Impact Nexus held an online webinar titled "The Impact of Wars and Conflicts on Women and Children: Psychological, Social and Physical Distress". In line with that, the newly founded youth platform has gathered its partners in co-designing a Youth Collective Statement for youths from all around the world to be aware and to support towards welfare of women and children in war zones and beyond, for a better sustainable world. A Ukraine Toolkit is also available for public access, in attempt to promote proper information and support channels for Ukrainians in need.
The seeds of success in every nation on Earth are best planted in women and children.

Joyce Banda
To work towards a sustainable world, every life counts and no one should be left behind. While most of us enjoy peace and harmony in our societies, it is important to not forget that wars are still ongoing in certain parts of the world. While conflict disrupts the daily lives of everyone in the affected region, women and children also visibly suffer more as innocent victims in the crossfire. There is therefore a need to be aware that protection and aid offered to women and children in war zones can be increased, to minimize the impacts of war on women and the future generation.
---
The opinions expressed in this publication are those of the author. They do not purport to reflect the opinions or views of IVolunteer International.
IVolunteer International is a 501(c)3 tech-nonprofit registered in the United States with operations worldwide. Using a location-based mobile application, we mobilize volunteers to take action in their local communities. Our vision is creating 7-billion volunteers. We are an internationally recognized nonprofit organization and is also a Civil Society Associated with the United Nations Department of Global Communications. Visit our profiles on Guidestar, Greatnonprofits, and FastForward.