On Tuesday, April 6th, 2021, a side event at the ECOSOC Youth Forum has taken place virtually with the help of the main sponsor, Society for the Psychological Study of Social Issues (SPSSI) under the theme "Recalibrating & Rethinking Sustainable Future: The Importance of Health, Wellbeing & Empathy". The panelist discussions focused on SDG 3 "to ensure healthy lives and promote well-being for all at all ages" and SDG 17 "to strengthen the means of implementation and revitalize the global partnership for sustainable development", effectively interlinking the two values together to emphasize the need for an integrated, transdisciplinary approach that recognizes the importance of specialists from multiple sectors working together towards upholding the health of all living species.
The event had a very diverse group of speakers from different branches of social sectors that included representatives from NGOs, UN agencies, academia, public sector, and private sector, which focused on the holistic approach to health and mental health of youth.
As we all know, the year 2020 has been dominated by global health crises. COVID -19 has taken over 2.5 million lives to date, where SARS -CoV-2 is believed to have developed in animals and transmitted to humans. Changes in climate and weather conditions lead to an increase in zoonotic diseases as well as deaths related to heat and floods. Given the variety of consequences caused by the pandemic, the panel event was divided into 5 thematic panelist discussions, each offering insights into the gaps in the holistic health needs of diverse youth populations across the world, which have been exacerbated by the COVID-19 pandemic. It also emphasized the importance of empathy in building effective responses to the COVID-19 crisis and towards the attainment of the UN 2030 Sustainable Development Goals Agenda which aims to create a dialogue among youth, community leaders, and policymakers to reinforce our commitment to protect and promote the health and wellbeing of individuals, communities, and the planet for a sustainable and resilient future.
The world's youth are key stakeholders in bringing the SDG goals into reality.

ECOSOC Youth Forum
The Planet's Health and Our Health Are One – Let Us Promote It
Acknowledging the interlinkage between human, animal, and environmental health is salient in this panelist discussion. Philipp Kadel talked about the need to protect and preserve nature as a source of human health, and to ultimately promote a healthy and sustainable development, which is echoed by WHO and UN on addressing the importance of a holistic approach to health. The panelist also emphasizes the SDG 17 goal, which highlights the importance of the interconnectedness between the different goals in building a more resilient way of ensuring the health and wellbeing of all life forms. This thus opens the conversation on global equity, where the effects of climate change and environmental degradation are unequally distributed across the globe, as are the contributions to climate change. Therefore, it is important that we promote One Health, and take note of the adaptation behaviours between a person's health and their environment.
Some good practices introduced in the panelist that have the potential of benefiting all dimensions of One Health simultaneously, include:
Reduce meat consumption to lower the risk of coronary heart disease, colorectal cancer, diabetes, stroke; and to reduce up to 35% of global greenhouse gas emissions and natural energy usage of food production.
Active mobility, such as walking and recycling to work instead of taking cars to increase levels of physical activity, is beneficial for individual health and to reduce greenhouse gas emissions.
Regarding the promotion of One Health, there are many policies that can help internalise the spirit in our ways of living, by:
acknowledging the deep interconnectedness of our health and the health of the planet and all of its life forms.
creating a distinction between people who are already motivated to support pro-environmental policy and those who are not there yet, thus tailoring interventions in accordance with risk perception, the expectation of gain and losses, self-efficacy, social norms, social identity, and collective efficacy.
utilizing psychological knowledge in the development and design of actionable policies and practices.
using narratives and communication strategies that reduce psychological distance.
developing a shared identity and collective efficacy in achieving One Health.
Nature is but another name for health

Henry David Thoreau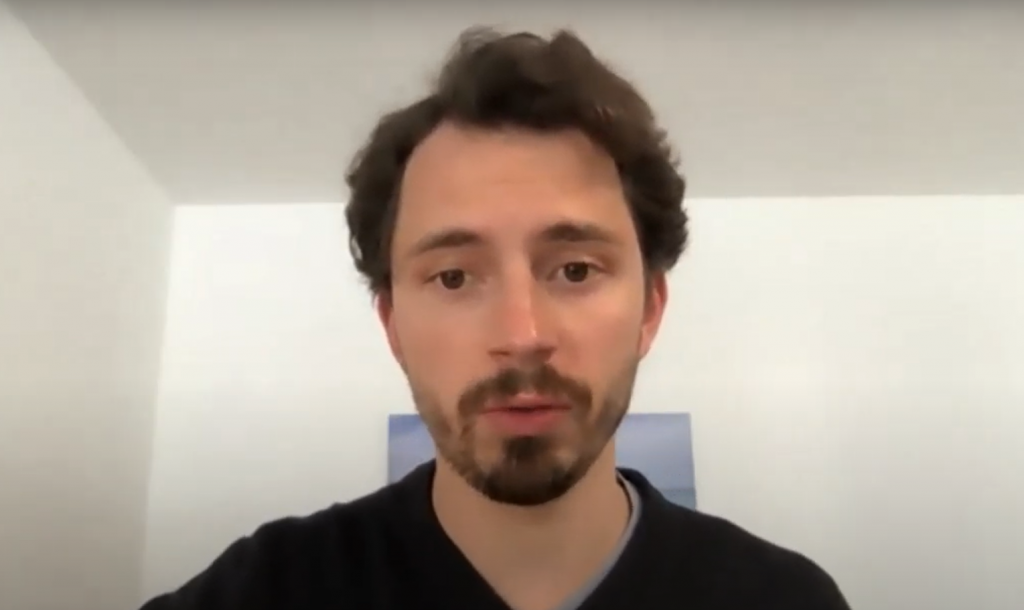 Youth-led Community Action for Holistic Wellbeing: Lessons from Visual SWOT
The second panelist introduces Siva Mathiyazhagan, who serves as the founding director of Trust for Youth and Child Leadership TYCL International and representative to the United Nations. Trust for Youth and Child Leadership (TYCL) is a transnational youth-led organization that promotes a safe, inclusive, and participatory youth action environment and a holistic approach to the child-centric community development model. The speaker also analyzes the Child-Centered SWOT analysis and a visual SWOT process map on building powerful communities through co-creation, in which they draw out the strengths, weaknesses, opportunities, and threats of the matters.
The panelist especially emphasizes the importance of maintaining a holistic wellbeing approach among youth that encompasses the collective power to overcome generational fear, and to achieve identity, and respect as well as the sense of ownership and hope for the future. As for the outcome, solutions aim at creating a world in which there is no child marriage nor child beggars; where lands right, education, ID & Ration cards / Food stamps, livelihood opportunities for adults are guaranteed while assuring access to water, electricity, sanitation, and healthcare for all individuals across the planet.
If key decision-makers and policy-makers believe in youth-led action for community development with proper resource allocation, co-creation for sustainability may be a reality soon.

Local Action! Global Change!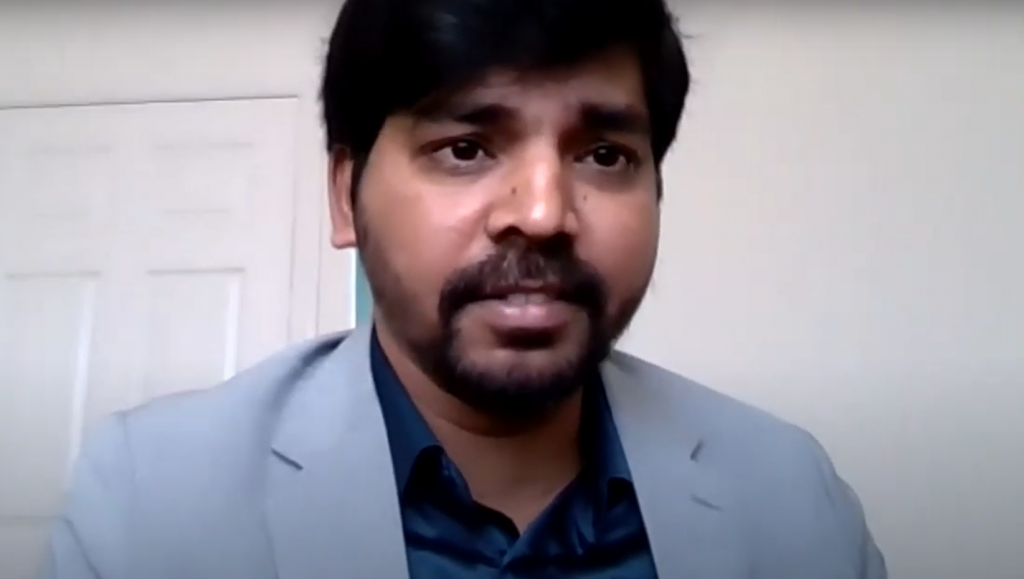 "Here and Now": Mindfulness and Sustainable Future
The world's youth are key stakeholders in bringing the SDG goals into reality. However, ongoing global challenges such as communicable diseases, climate change, and racial injustice have created numerous barriers towards achieving a sustainable, and inclusive future. COVID-19 has disproportionately impacted youth; disrupting their education, erasing training and job prospects, and creating uncertainty and fear about the future. It has also adversely impacted their mental and social well-being. The loss of loved ones and livelihoods, coupled with enforced isolations and quarantines, and general lack of normalcy have contributed to elevated stress and anxiety.
According to a UN report on Youth Mental Health Matter, on a global level, it is estimated that approximately 20 percent of youth experience a mental health condition each year (Patel, Flisher, and others, 2007; United Nations Children's Fund, 2012). Our guest speaker panelist, Priyadharshany Sandanapitchai, addressed the interlinkage between youth mental health issues and COVID-19 by pointing out the changes that occur during the pandemic such as social isolation, changes in routines, closure of schools and universities, as well as loss of employment training opportunity and uncertainty about the future. All of which has led to an increase in anxiety, depression, suicidal ideations, alcohol, and substance abuse, along with PTSD symptoms and sleep problems among youth. But how do we address this mental health crisis?
The solutions, proposed by our beloved panelist speaker Priyadharshany Sandanapitchai, are simple:
Being present in the moment
Awareness of one's thoughts, feelings, and sensations.
Non-judgemental to one's experience – whether it's good or bad.
In accordance with the solution to mental health problems among youth, the panelist also introduces a meditation method: Mindfulness. It helps centre focus on being intensely aware of one's sensation and feeling in the moment, without interpretation or judgment. Mindfulness is shown through studies to help decrease stress and anxiety levels, develop more self-control, increase attention span, foster compassion and empathy, promote resilience, improve social and emotional skills and enhance creativity. To create a more sustainable world, not just for us but for our future generations, we must implement Mindfulness into our daily lives. This way, our lives will improve significantly through our openness to new experiences, heightened awareness , improvement of personal health and subjective well being, high levels of connectedness with nature, as well as stronger pro-social behaviors, intrinsic values, and ethical decision-making.
Research also shows a consequential connection between Mindfulness and Empathy, whereupon states where people who have a higher score on mindfulness also tend to report higher levels of empathetic behaviors. The panelist speaker suggests ways in which individuals can improve their empathy for others:
decentering: Viewing one's thoughts and feelings from a distance.
better understanding of emotional processes in general, which leads to a better understanding of other's emotions.
Let's be Mindful and not Mind Full.

Priyadharshany Sandanapitchai
Communication: A Pillar of Both Human Rights and Health
Mohsin Mohi Ud Din, an artist, activist, founder of #MeWe International Inc. (#MeWeIntl) and also, a survivor of sexual abuse, domestic abuse, and violence from war, shared his personal experience working with underrepresented, marginalized community. The traumatizing event of COVID-19 has led to rising inequality and social injustice omnipresent across all cultures. The pandemic is threatening and reshaping how human species interact, learn, educate and look up information on the internet. Trauma from the pandemic is also reshaping how our brain works and functions, which is intoxicating to the body.
At the moment, there is an urgent need for communication interventions, not just for human rights, but for health, as raised frequently in the neuroscience and psychology community. The ability to write about your trauma, as well as being able to have communities to express yourself and build social relationships, have an immense benefit in terms of psychological and physical levels. When harnessed properly, coupled with goal setting, perspective-taking and emotion regulation, communication skill-building can enhance psychological well-being, leadership skill, and most importantly, community engagement.
The panelist speaker stressed to fellow guest speakers the inequality that lives inside language, which states that everyone needs to be able to understand how their brain connects to their body. Nevertheless, in certain cultures, Syrian refugee camps, for example, have never understood the concept and meaning of thematic. Thus, this proves that this thematic concept comes from the privileged part of the world and is used by individuals who live outside of dangerous spaces. Standing up for the invisible and marginalized community, Mohsin Mohi Ud Din urges social sectors to take into consideration the urgent and basic needs of these communities before tackling the indirect needs that have been familiarized in the third world country. When human rights are established, so are people's health in the community, as stated in the UN report on The right to health.
The story you told yourself about yourself should tell how you treat yourself. And how you treat yourself should be able to tell how you interact with people and the planet around you.

Mohsin Mohi Ud Din
Designing Impactful Social-Emotional Learning for a Safer and Happier Future, for Every Child, Everywhere.
Kavindya Thennakoon started the panelist discussion by stating the importance of keeping a safe environment for children across the world in addressing the underlying issue where the 2015-2016 statistic report reflected 6% of children in the United States, 4.4 million kids in total, lived in communities perceived unsafe by their parents. By introducing a design tool for Social-Emotional learning, she hopes to enhance the skill and mindset of youth to recognize unsafe situations, seek help and never create an unsafe situation for someone else. The panelist speaker also called out an SEL model, short for Social and Emotional Learning, which is the process through which children and adults acquire, and effectively apply the knowledge, attitudes, and skills necessary to understand and manage emotions, set and achieve positive goals, feel and show empathy to others, establish and maintain positive relationship while making responsible decisions.
The core competencies of SEL social and emotional learning are:
Metacognition: awareness of inner processes and subjective experiences. Ability to reflect on and articulate such experiences.
Empathy: the ability to understand the lived reality of others. Acknowledging the feelings and autonomy of those around.
Critical thinking: the ability to evaluate information and to apply problem-solving frameworks to interpret it through independent and unconstrained analysis.
Let's build a world where every child, everywhere is safe, healthy, and happy.

Kavindya Thennakoon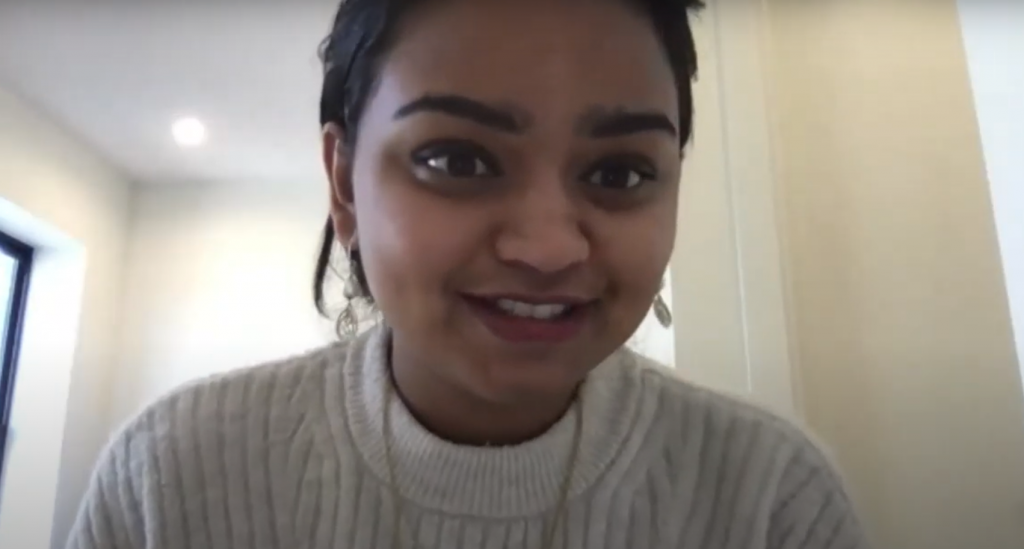 Overall Outcomes
The overall panel discussion highlights strategies that promote awareness, in which the moderator, Trisha Dehrone, thought to highlight the lack of awareness among communities across the world. The statement of the ECOSOC Youth Forum focused on the main theme "Recalibrating & Rethinking Sustainable Future: The Importance of Health, Wellbeing & Empathy" calls attention to the main objectives approached during the various panelist sessions:
Identify physical, mental, and community health needs in the post-pandemic era.
Highlight the interrelations between the health of humans, animals, and our environment.
Discuss the importance of promoting health and well-being among youth.
Highlight the critical role of building empathy in the pursuit of SDG goals.
Emphasize the critical role of empathy to enhance community health and wellbeing.
Share evidence-based findings on how to promote healthy and sustainable behaviors.
Recommend collaborative efforts between behavioral and social scientists and policymakers as best practices when crafting policies and programs.
You can only transmit if the social injustice and inequality around you are transforming. Transformation comes from the process and the process has to come from the people. Therefore, we have to be in the business of transforming and not transmitting, and communication, SDG, and the approach coming from the UN are valuable tools for us to reach this sequel. Additionally, it encouraged us that people are capable of gaining agency to act for themselves, thus having the courage to address the problems, not just for themselves, but for everyone around them.
Going Forward
The panel event highlights the desire for the UN to:
focus on building communications and storytelling interventions for psychological wellbeing, leadership development, and community engagement for youth, caregivers, and community-building organizations.
designing innovative learning and training tools for local schools and educators.
promote psychological science within the contexts of climate change, racism, gender equity, human rights, and public policy.
focus on behaviors that are simultaneously beneficial for both the environment and human health.
design and analyze interventions to bridge group differences in divided societies around the world.
Thus, creating a suitable environment for youth to participate in helps ensure health and wellbeing in the future, building back in a more sustainable and resilient way, and rethinking a more holistic perspective on health that acknowledges the interrelation between the health of our animals, environment, and humans.
Although youth generally experience less severe COVID-19 symptoms, they play a critical role in slowing the spread of the disease. By wearing masks, social distancing, and avoiding large gatherings, they help protect the more vulnerable groups – a powerful reminder of our interdependence. Engaging in practices that may be more beneficial to society than oneself highlights the vital role of empathy and can result in more positive emotional responses towards others as well as oneself. Employing empathy can also enhance a sense of well-being, social connectedness, and overall satisfaction with life, thus paving the way to a healthier generation.
As a youth organization focusing on leveraging technology to make volunteering more equitable, we believe that volunteering can connect communities, develop friendships and contribute to peace around the world through cultural understanding. We envision ourselves as a platform that bridges the gap between different groups. Last but not the least, we fully support and salute the objectives conveyed by all panelist discussions of the event. We are allies in the continuous effort in protecting and engaging with vulnerable groups such as women, children, the elderly, refugees, indigenous populations who suffer from the effects of violence, dislocation, poverty, isolation, stress, and deprivation. Let us strive to advance human well-being in an equitable and just manner, as we protect our Nature that sustains us.
If you wish to have a full grasp of this past event, feel free to visit the event recording: Recalibrating & Rethinking Sustainable Future: The Importance of Health, Wellbeing & Empathy
References
Kids Count Data Center. (2017). Unsafe Communities a Reality for Millions of U.S. Kids.
National Library of Medicine – National Institutes of Health. (2007). Self-compassion and reactions to unpleasant self-relevant events: the implications of treating oneself kindly. Mark R Leary, Eleanor B Tate, Claire E Adams, Ashley Batts Allen, Jessica Hancock
OECD. (2011). How's Life? Measuring Well-Being.
Routledge. (2017). Does mindfulness meditation increase empathy? An experiment.
United Nations. (2014). Mental Health Matters – Social Inclusion Of Youth With Mental Health Condition Report.
United Nations. (2019). The Future Is Now – Science For Achieving Sustainable Development.

United Nations. (2020). Shared Responsibility, Global Solidarity: Responding to the socio-economic impacts of COVID-19 Report.
World Health Organization. (2008). The Right to Health.
---
IVolunteer International is a 501(c)3 tech-nonprofit registered in the United States with operations worldwide. Using a location-based mobile application, we mobilize volunteers to take action in their local communities. Our vision is creating 7-billion volunteers. We are an internationally recognized nonprofit organization and is also a Civil Society Associated with the United Nations Department of Global Communications. Visit our profiles on Guidestar, Greatnonprofits, and FastForward.