The weather is getting warmer and everyone is putting their bathing suits on and heading to the beach. Some will choose their home city as their destination, others will fly to discover new places. Summer brings a lot of places to life with tourists.
While visiting other countries, tourists always tend to visit the most famous monuments, or simply spend their days camping at the beach or in the forests. However, while doing so, there are certain rules to be followed and certain behavior they have to adopt. They can sometimes disrespect the country's culture, nature, and even its people.
Tourists behaving badly
Unfortunately, even though tourists can bring many benefits to communities around the world and they can especially be the first source of economical income in certain countries, they can behave very badly in the country they are visiting in various ways. The first thing to learn while visiting a new country would be their culture and what is accepted and not.
Tourists & disrespecting a foreign country's culture
We live in different parts of the world, and each one of us has a language, beliefs, and culture that we grew up following. This is what makes each country unique and special. Therefore, it is important for each one of us to respect everyone's culture. However, tourism sometimes proves this wrong. Traveling to a new country is a blessing as we get the chance to live with other traditions, and beliefs. Cultural monuments are more than just a building to take pictures of, they represent a story for their country. However, many tourists tend to disrespect these monuments. They can't help touching or breaking sacred landmarks in other countries.
In May 2013, a 15 years old Chinese tourist graffitied the Luxor Temple. A monument that belongs to ancient history and that has been preserved for years. The young boy wrote "Ding Jihao was here" over the artwork.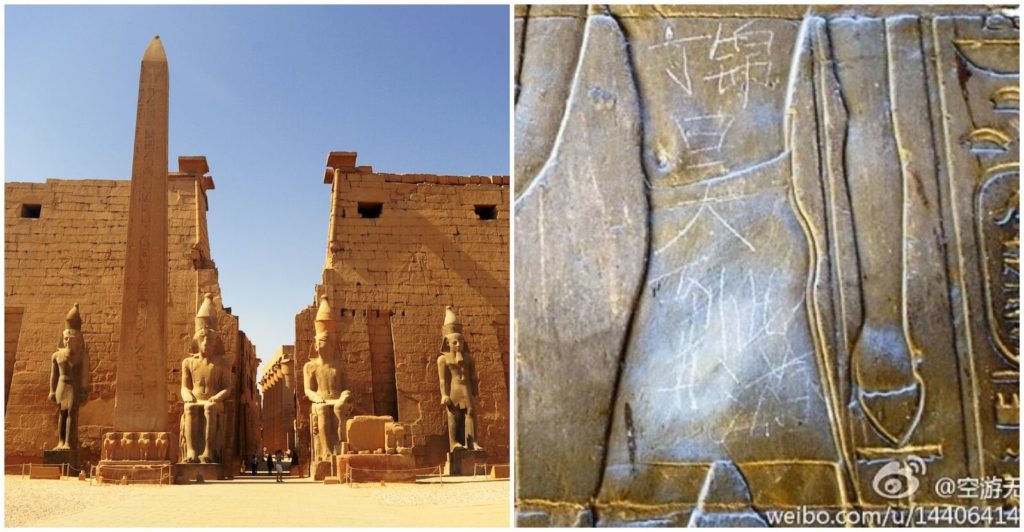 This kind of accident happens everywhere in the world. In Rome, more specifically the Colosseum, a monument that is a UNESCO World Heritage site, it gets repeatedly vandalized. In September 2020, an Irish man craved his initials on the amphitheater. Also in 2014, A Russian man was fined 20,000 euros for carving a large "K".
October 2020, in Thailand, Chang Mai, Two young adults Vandalized the famous wall of the 13th-century Tha Pae Gate. They were caught on the security camera during the night. They were facing jail time and spent three nights until bail.
Tourists are not only disrespectful to the culture and the country's history, but they can also be rude to its people and inhabitants.
Tourists taking advantage of the people
Most locals in cities where there is a high number of tourists complain a lot about either their behavior or the way they disrespect them and act around them. If the tourists are visiting 3rd world countries, they tend to treat its people as less important than them. Sadly, this is not the only kind of disrespect locals get from tourists.
Beg packers
Beg packers are western backpackers, most often traveling in southeast Asia, who beg for money from the locals to fund their trip. Many people come from various places without any money and decide to travel the world starting from south-east Asia without any money. They spend their days begging for help. Most countries that these people visit have already an interesting amount of people asking for financial aid. These so-called "travelers" put so much pressure on the locals. They are begging them for cash. In some cases, beg packers even ask for illegal jobs.
In recent events, Thailand has had enough of this kind of behavior. The government has decided to stop it by checking the tourists on a tourist visas to prove they have 20,000 baht or about $605 in U.S. currency.
Poverty tourism
Poverty tourism or "Slum Tourism" is the kind of tourism where people from wealthy countries visit impoverished areas through a tour operator. These kinds of trips are usually offered to Cape Town, South Africa, or Mumbai, India. People decide to live like the "poor" and experience their suffering and the lack of basic human necessities. This is by choice the textbook definition of privilege.
Slum tourism turns poverty into entertainment, something that can be momentarily experienced and then escaped from. People think they've really 'seen' something—and then go back to their lives and leave me, my family and my community right where we were before.

Kennedy Odede, the executive director of Shining Hope for Communities
This kind of tourism romanticize poverty and makes it exotic and glamourous for tourists. While in reality, we are talking about real people and their daily struggles. People in such poor areas are treated like showcases. After the rich tourists are gone the lives of the natives aren't improved a bit due to their visitation. Money earned from these tours often reaches the families visited and operators mostly profit from poverty.
They see us like puppets, they want to come and take pictures, have a little walk, tell their friends they've been to the worst slum in Africa.

David Kabala – Kibera resident.
Tourists have not only been mistreating the people and their culture, but also the animals in various ways and forms.
Tourists harming animals
From poaching to riding a mistreated elephant, tourists participate in many activities that harm animals in the countries they visit. In 2015, a picture of Eric and Donald Trump Jr posing during a hunting game went viral on the internet. Wealthy tourists travel to countries where such animals are on the edge of extinction and go on a hunting spree. The illegal wildlife trade in Africa has caused the elephant population to plummet drastically, 100,000 elephants have died in the last decade due to poaching. Elephant's ivory is sold on the black market to make jewelry and leopard skin is turned into decor.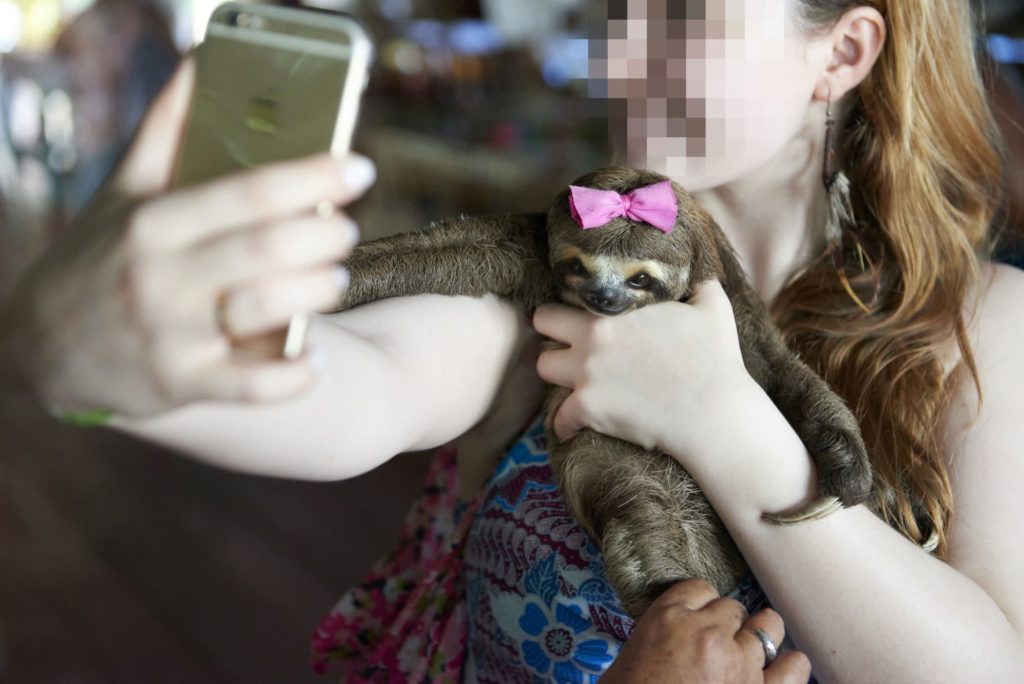 Moreover, animals are in most countries a source of entertainment for tourists. Riding an elephant, and playing with a sloth or a dolphin are activities that tourists tend to do. However, in most cases, the animals in question are exposed to a lot of torture and cruelty. In fact, Many elephants die during the process and others go crazy and have to be killed.
In captivity, these animals can only swim in endless circles in tanks that are the equivalent of bathtubs, and they are denied the opportunity to engage in almost any natural behavior.

Peta
Dolphins used in parks are most of the time captured illegally and torn away from their family from a young age. In addition, if a "less attractive" dolphin is captured, it is immediately slaughtered.
Moving forward, countries that tourists visit the most are suffering from serious environmental problems.
Tourists and the environment
Tourists who tend to stay in luxury hotels tend to waste many liters of water per day. Approximately, 100 luxury hotel guests use as much water in 55 days as 100 residents of developing countries do in three years. Also, tourism contributes to polluting the country. In fact, thousands of visitors mean thousands of house trash, and water bottles, and more.
Tourism can be very harmful to the environment and animals if it is done improperly and without a conscious mind. Therefore, before visiting any country, we have to be sure of the places we visit and the activities we do.
Travel with a conscious mind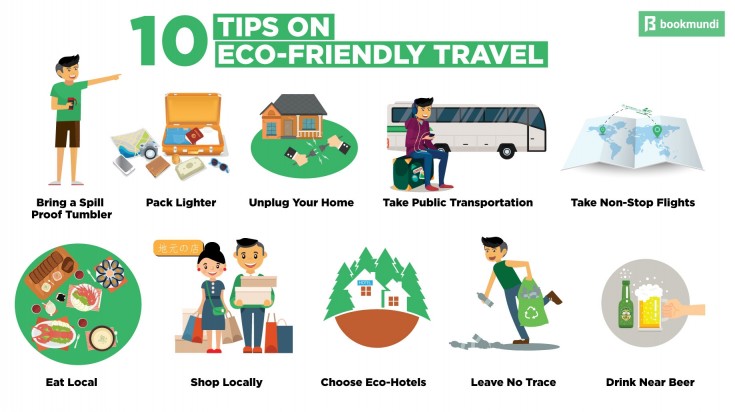 When choosing a destination make sure that you respect the people and their country. When visiting local shops and rural areas, try to be a neighbor rather than a visitor.
For this matter, New Zealand's tourism authorities are promoting "The Tiaki Promise". Tiaki means to guard and shelter in Maori. This campaign was launched to ask the tourists to act as guardians while visiting their country. In exchange, it promises a warm welcome to those who care to care.
Traveling is one of the greatest experiences a tourist can go through. However, it is more enjoyable if done in respect of the visited country and its culture.
---
IVolunteer International is a 501(c)3 tech-nonprofit registered in the United States with operations worldwide. Using a location-based mobile application, we mobilize volunteers to take action in their local communities. Our vision is to create 7-billion volunteers. We are an internationally recognized nonprofit organization and are also a Civil Society Associated with the United Nations Department of Global Communications. Visit our profiles on Guidestar, Greatnonprofits, and FastForward.