You log into Youtube and stumble across a self-study video, in which a person is filming themselves studying for 13 hours a day. You feel like this is what an ideal learning schedule should be like. Most importantly, it seems productive to you. You feel like studying for 2 hours is not just enough. Even though you have been incredibly focused and done revising half of the chapter, you still feel incompetent and unproductive. In this case, you are experiencing toxic productivity.
What is Toxic Productivity?
According to Dr Erikavitri Yulianti, toxic productivity is "a desire to be productive at all times with all efforts and methods, and a refusal to stop working even after the task has been completed." Although you have finished a big project and your shift, you still blame yourself for not having done more. You still cling onto work even when you are home. However, toxic productivity is not just about working or studying beyond your capacity. It is this obsession with radical self-improvement above all else, Dr Julie Smith said to BBC. You force yourself to read that newspaper or listen to that podcast even when the clock strikes 11 at night. In everyday life, you try to keep your body and mind occupied all the time, going to extremes such as reading a book while lifting weights, or checking emails during breaks. You are afraid that if you do not those things, you will not learn anything new.
Where Does It Come From?
Surprisingly, the concept of toxic productivity is not new. It is actually workaholism on steroids, according to Elena Welsh – a senior psychologist supervisor at the Department of State Hospitals in California. Before the existence of toxic productivity, we have probably heard that a workaholic is a person who works excessively hard for long hours. The term workaholism centres around our work life, while toxic productivity is beyond that. Someone coping with toxic productivity is extremely inclined to be productive at all times, not just at work but in all aspects of life. Coercing yourself into reading the news or sorting out emails even though you are exhausted can also be counted as toxic productivity.
Toxic productivity is also the result of hustle culture. In today's society, it can be defined as the state of overworking to the point that it becomes a lifestyle. While it can be understood as workaholism or toxic productivity, I believe hustle culture is a wider picture. Hustle culture is not only about being indulged in constant working, it is also how our society views how we should work and enjoy life. Over the years, overworking has evolved into what we now call hustle culture. Best-selling self-help books, social media platforms, and successful entrepreneurs encourage people, especially the youth, to be ambitious, work hard towards their goals, and not waste a second. In this society, those who work the most and produce the most are deemed successful. Hustle culture is like a non-stop race with no end, on which everyone is proving to be the most productive, the most hard-working, and the one with tremendous mental toughness.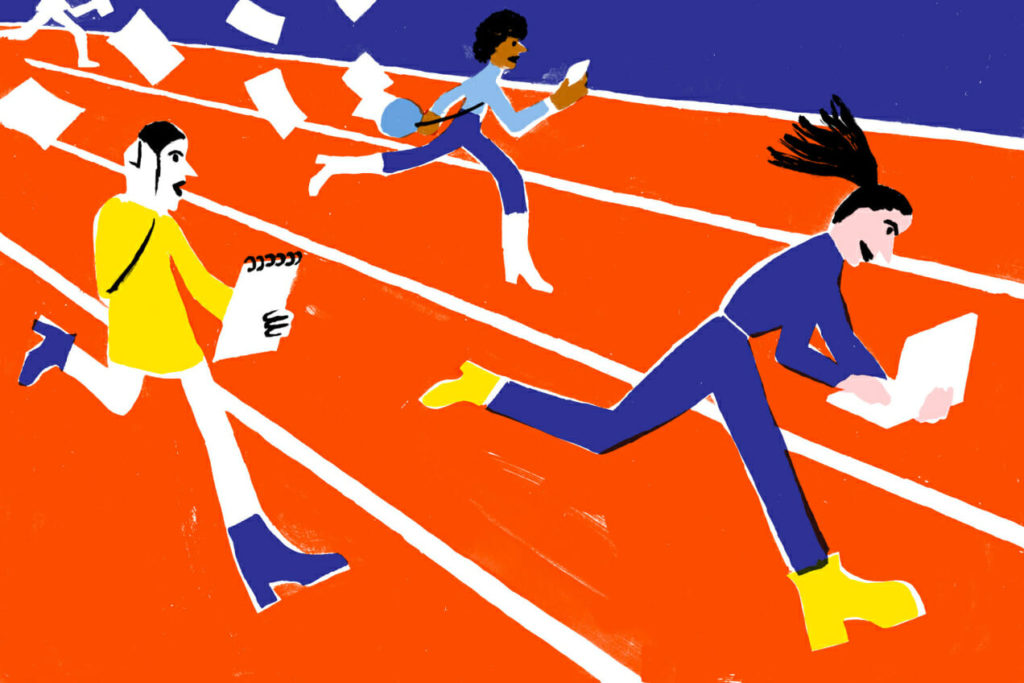 How Toxic Productivity Manifests Itself
Briefly, if you feel like you are not doing enough, you are likely to be trapped in the "toxic productivity" cycle. You feel like a failure if you are not productive in a day or two. You feel unproductive even when your task or work is complete. Additionally, you find yourself evaluating your process based on what you have not done throughout the day. You try to fit numerous tasks into your daily schedule, then blame yourself for not being able to finish them all. Judging yourself based on what you have not done is harmful because you might forget to embrace your accomplishments. And when you finally have time to rest, you feel guilty for not working and mentally challenging yourself.
Toxic productivity is also the inability to do something just for the sake of doing it, said Erika Ferszt – an organisational psychologist in London who specialises in toxic productivity. People who face toxic productivity may believe that every action must always have a goal or objective that results in some form of personal improvement. You refuse to do anything that does not have a goal or an outcome behind it. For instance, you may refuse to go for a walk for just 30 minutes in the evening because those times should be spent doing something more purposeful, something more related to mental activity. You perceive downtime a crime or a waste of time.
Worse, your tasks and schedules take priority over basic needs such as a nap, a good meal, or keeping in touch with whom we love. Laundry piling up on your bed. You are working while having lunch. Your grandma has not heard from you in a week. You cannot remember the last time you went to bed early.
Why it is damaging
When productivity becomes toxic, it takes a toll on both our physical and mental health. In the short run, working excessively for extended periods of time will drain our energy, which can result in burnout. In addition, it can pose health risks such as chronic stress, depression, anxiety, heart disease, cancer, diabetes and even temporary vision loss.
Ironically, toxic productivity can lead to a drop in our work performance. Heightened stress and anxiety levels caused by trying to be productive all the time can impair our problem-solving and complicate interpersonal skills, as stated by Ferszt.
Toxic productivity also has a negative effect on our sense of self. "It makes us feel like we are never enough", Petrella tells Vogue. We always feel like we need to do more and any downtime is a crime. Unyielding standards in all areas of your life leave no room for self-reflection, evaluating our processes, and knowing what is best for us. We cannot feel accomplished or satisfied because we think we are behind, whilst everyone is "productive" and busy getting things done. When we compare ourselves to others and assess our accomplishments based on their successes, it can undermine our self-esteem. We are haunted by the idea of being competent, adequate, and productive, thinking that it will definitely lead us to satisfaction and delight. Sadly, we are just chasing shadows.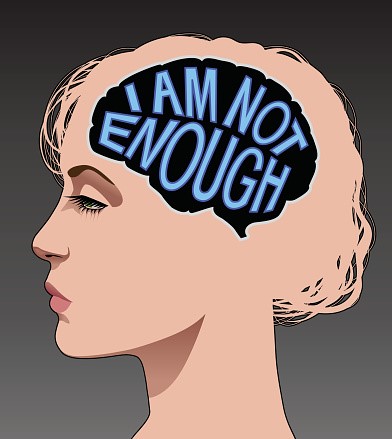 Redefine and Reevaluate our Productivity
It is high time that we realised we have been constantly pushing past our limits. Real productivity is about being aware of our feelings and thoughts while being engaged in work or activities. This is also known as mindful productivity. To be mindfully productive is to be consciously present in what we are doing while also managing our mental and emotional states. While it is important to have concrete goals, work towards them, and assess our daily processes, we should not let them overlap with the idea of productivity. We should not judge our days based on what we have produced compared to the outcome we hope to achieve. Instead, we should pay more attention to the present moment and evaluate our days more in terms of our internal experiences, which are our thoughts, feelings, physical sensations, and any urges that we notice. Above all, we should be able to step back, reflect, and decide the most important tasks as well as the values we really care about. This leads us to one of the keys to avoiding and breaking the perpetual cycle of toxic productivity. Productivity itself is not a goal, but a tool that help us accomplish our goals.
Saying Goodbye to Toxic Productivity
Prioritisation is Key
One of the key solutions to avoid the toxic productivity trap is prioritisation. Let's face it, we cannot fit ten tasks into your schedule, multitask, and expect to finish them by the end of the day. Science has proven that multitasking can hinder efficiency and productivity. In order to prioritise our tasks, we need to ask ourselves some questions first, such as: 'What are my values?", "What is important to me in life?". Then look at how we allocate time to different activities in our lives to see if they are consistent with those values. Once we know our values, we can set yearly, monthly, weekly, and daily goals that are in sync with those values. We can find it easier to focus on the tasks that you prioritise, must and can complete for the day. I suggest looking into the Urgent-Important matrix to measure goals and tasks. In terms of work activities, LiquidPlanner provides some of the best references to assess the value and importance of our tasks. By discovering your core values, we can avoid comparing our lives and accomplishments to those of others.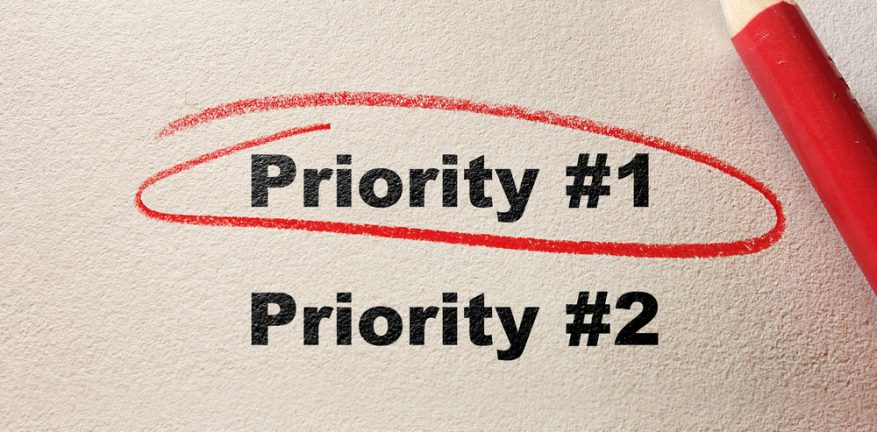 Listen to Your Body, Heart, And Mind
Experiencing physical distress (e.g. burnout or fatigue) and emotional distress is a huge red flag that you may be subject to toxic productivity. In this case, put aside all your work to go for medical check-ups and seek therapy or professional help for mental health. You can also talk to people you trust about your underlying feelings or write them down. Being open about what you are going through is better than staying busy in the hope that we will forget them.
Embrace the Unexpected
We cannot have ultimate control over our work and lives. Sometimes, unexpected events overlap with our personal schedules and your priorities will change. Therefore, we cannot achieve the things we want on time. However, that does not mean we fall behind or lose track of our goals. So be ready for the unexpected! We will be able to face those problems with calmness and not be overwhelmed when such events get in our way. Gradually, we will be more mentally tough, not because we can endure workloads; but because we are prepared for things ahead.
Self-care is Productivity
When you notice signs of burnout, feel free to spend a whole day unwinding and doing nothing. Yes, I am being serious. The very act of "doing nothing" is very special. Since we are used to getting things done, it actually requires a huge effort to do nothing, to do something without any specific purpose. Instead of trying to be extra productive like other days, spend one day or two doing absolutely nothing. Listen to jazz. Wander aimlessly. Eat that pie. Doodle on a piece of paper. Sing in the shower. Stare at the clouds. Get overly excited at the dogs on the streets. By taking time to do nothing, we can be more productive in its truest form. It allows you to truly live in the moment and embrace life. In life, sometimes we may not have actual goals and it is totally fine. When we do not constantly seek the purposes behind the things we do, we can truly embrace the smallest things in our life. We can finally decide what we do because we simply enjoy doing them. For instance, we can truly enjoy reading books because deep inside, you love reading; and not because people tell it is a habit that boosts and maintain your productivity.
When we do nothing is when we rest. Interesting enough, doing nothing helps develop our creativity and original thinking, as well as improve awareness. Now you can consider doing nothing a personal development activity!
When you do nothing, you allow yourself to be who you are. Since self-care is prioritising yourself, doing nothing equals to self-care.
After all, true productivity is about working on things that are truly important to us. Productivity should never be a race. Rather, it is a tool to help improve our efficiency and instil our sense of fulfilment. Let it empower you, instead of letting it spiral into what is called toxic productivity.
---
IVolunteer International is a 501(c)3 tech-nonprofit registered in the United States with operations worldwide. Using a location-based mobile application, we mobilize volunteers to take action in their local communities. Our vision is creating 7-billion volunteers. We are an internationally recognized nonprofit organization and is also a Civil Society Associated with the United Nations Department of Global Communications. Visit our profiles on Guidestar, Greatnonprofits, and FastForward.