Although the ease of accessibility and use of social media has allowed people to maintain an 'online presence' and stay connected albeit virtually, social media has also prompted debate around its vulnerability to be misused to spread misinformation, skew narratives, and negatively impact the democratic processes in countries across globe. In Pakistan, the surge in use of social media apps for political engagement and as a primary tool to acquire news and information has played a significant role in shaping the current political discourse amongst the public. International social media platforms particularly YouTube and Facebook remain popular with about 71.70 million and 43.55 million users registered respectively as of January 2022. However, engagement on Twitter saw a spike from about 7.97% in February 2022 to 20.56% in March 2022 as political parties started using it as a medium to promote their ideology and skew the domestic political narrative to their benefit.
In one instance, Imran Khan's Pakistan Tehreek e Insaaf (PTI) curated a special 'social media team' consisting of volunteers to lead a political activism campaign on social media to spread PTI's narrative whilst upholding the party and digital guidelines. In a similar vein, other major parties, particularly Pakistan Muslim League Nawaz (PML N), revamped their efforts to maintain an effective presence on social media. This widespread online campaign did gather support and followers for the political parties who now see this as a significant avenue to further their political agenda. This proved particularly successful for Khan whose party emerged as the most popular party following his ouster from office in April 2022, particularly due to his aggressive online and offline campaigns to gather support for his narrative. Former PM Imran Khan's statements in interviews hailing the significant role social media had played to promote his party's narrative prove how the party is actively using new technology and digital means to engage with the public. "They can't stop the popularity of a party from growing, even if they clamp down on media. Social media is something they can't clamp down on for any length of time," Imran Khan said. His active involvement in giving interviews for social media influencers, engaging with the public via Twitter Spaces, and meeting with social media influencers to encourage them to promote his party's narrative is just one of the many ways PTI has actively utilised all avenues to remain active after their fall of government in April 2022.
Social media has been used as a vital tool by leading political parties to skew the domestic political narrative to their benefit.
Though accessibility of internet remains a vital issue in many rural and remote areas of Pakistan, it is estimated that about 36 percent of the total 220 million population is connected to the internet and about 70 million retain an online presence on social media as of January 2022. The youth not only accounts for a significant portion of these social media users in Pakistan but also constitutes the greater voting base, thus raising concerns over whether skewing narratives to influence opinions especially of the youth may ultimately be harmful for democracy.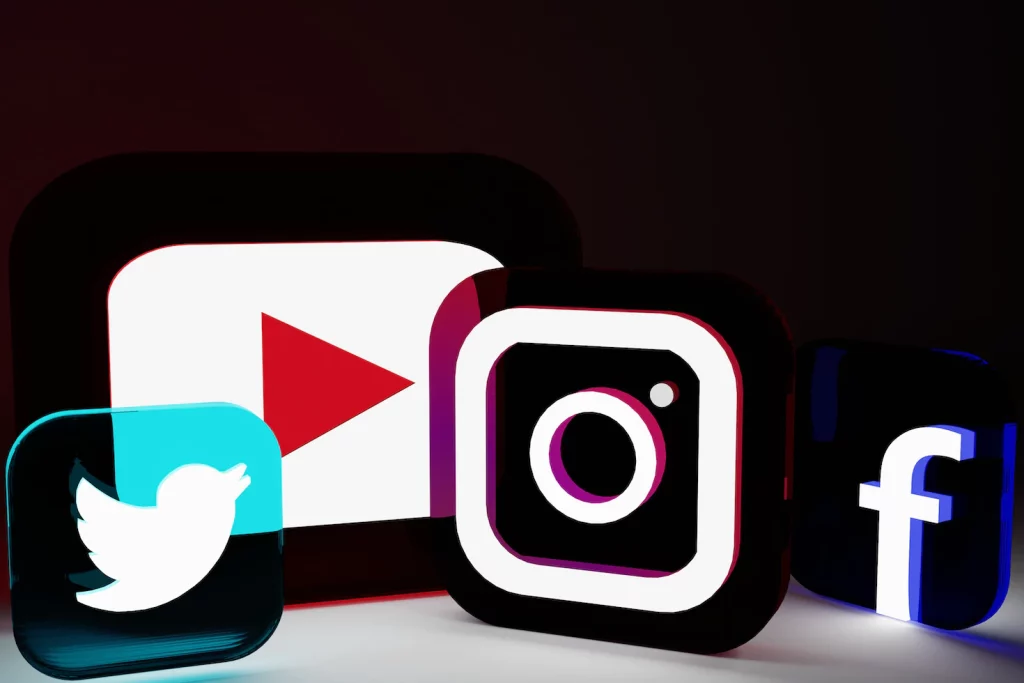 In absence of strict monitoring, lax social media laws and ineffective regulations, this trend, while skewing political narrative and shaping public opinion in favour of one party, has allowed elements to spread misinformation and harmful content. In particular, fake news spread through bot accounts on social media have targeted army and judicial institutions in an attempt to spread propaganda aimed at weakening the public trust in these institutions. Similarly, doctored images and videos of politicians from opposing parties are routinely circulated by 'bot accounts' on social media to skew public narrative. These images, tweets and videos present a false sense of reality often without accurate fact checking. When such tweets and posts are published online in large numbers, they are taken at face value, thus, skewing the narrative and promoting an ideology which such accounts want people to believe. Furthermore, when such accounts receive interaction, the social media algorithm automatically brings forth more of such content for the users thus unleashing a vicious cycle of giving traction to 'fake news' and falsely shaping public opinions. A research conducted by Media Matters for Democracy – a research organisation based in Islamabad – concluded that such similar tactics were previously employed by almost all major parties to 'trend' selected hashtags ahead of Pakistan's General Elections in 2018 in an attempt to amplify their messages going as far as inciting violence against rival political parties.
The youth not only accounts for a significant portion of these social media users in Pakistan but also constitutes the greater voting base, thus raising concerns over whether skewing narratives to influence opinions especially of the youth may ultimately be harmful for democracy.
Such instances have highlighted the immediate need for the government to devise a strict regulatory action to prevent spread of propaganda and misinformation through social media, though admittingly, this comes with its own challenges and may not always be too successful. However, working with social media companies to actively flag accounts that spread bias views may be one way to spread awareness amongst the public to not take everything they read on social media at face value. The misuse of social media to spread inaccurate information to swing public opinion not only has serious repercussions for the democratic process but also has the tendency to incite violence and create political instability within the country. Though, most immediately, there is a need for civil society activists, government bodies and media outlets to come together to launch a mass education campaign to teach good practice for use of social media, inform the public of how fake news, deep fakes and doctored images work and spread across social media and why fact checking before sharing is essential to maintain calm within the general public.
---
The opinions expressed in this publication are those of the author. They do not purport to reflect the opinions or views of IVolunteer International.
IVolunteer International is a 501(c)3 tech-nonprofit registered in the United States with operations worldwide. Using a location-based mobile application, we mobilize volunteers to take action in their local communities. Our vision is creating 7-billion volunteers. We are an internationally recognized nonprofit organization and is also a Civil Society Associated with the United Nations Department of Global Communications. Visit our profiles on Guidestar, Greatnonprofits, and FastForward.