On the 2nd of March 2020, the Tunisian government announced the first COVID-19 case, the new virus that united the world in confusion. The first few days after that was the calm before the storm, everyone continued their lives with some self precautions. After 18 days, The first lockdown was announced, a curfew was put in place and those who do not respect the rules were punished by the law.
"I call on Tunisians to stay at home and to go out only to meet the most urgent needs… The state will provide food and vital services such as health and security."

Said Kais Saied, The Tunisian president in a televised broadcast.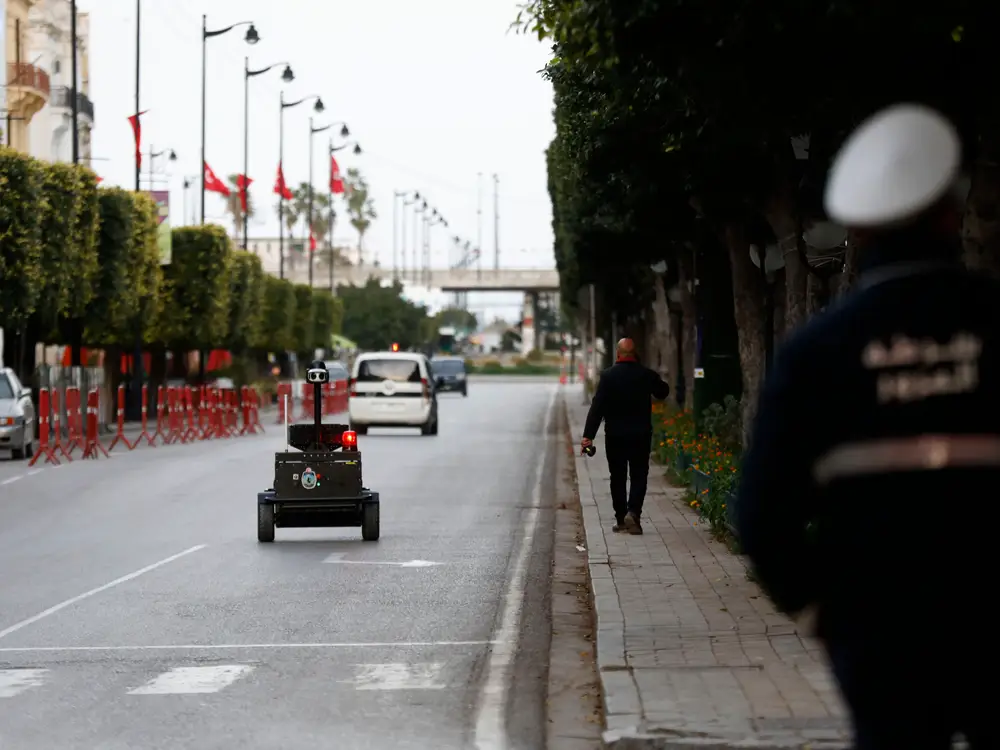 The Lockdown was set until the 4th of April, but the government extended the period later on. These measurements made Tunisia the first Arab country to be free of COVID. However, that didn't last long. By the end of summer 2020, waves of the virus kept hitting the country. Also, its economy was hitting rock bottom because of the first lockdown. So the measurements kept switching between staying home and going out and nothing was certain anymore. Therefore, many people were affected by these rules on different levels; mentally, economically, and personally. Students were among those who struggled the most during these changes. The decisions made for them affected their studies and, most importantly, their mental health.
Students started a journey of a roller coaster when the pandemic hit Tunisia. Their studies trembled. They had to stop going to their universities and find an alternative solution in order to continue their studies. Therefore, the uncertainty had made them develop anxiety and depressive symptoms.
What was the government's plan for students ?
The ministry of higher education did not set a plan at first, since the first lockdown coincides with the spring holiday. After the first two weeks were over, students started questioning how they will continue their studies. Rumors started to spread on the possibility of a blank year. It made scholars panic about the idea. Later on, online learning seemed like the only reasonable idea to follow. Nonetheless, most universities were against it since those who live in less fortunate areas do not have access to internet connexion. Therefore, every university took what seemed the most suitable decision for its students. However, For 2021, the ministry of higher education obliged all universities to follow hybrid learning: online and in-class studying. And all this mixture of studying and learning left students in confusion and impacted their mental health in various ways.
The way the measurments affected students' mental health
I was happy at first. I felt safe and relieved when they first announced the lockdown… But I didn't expect it to last this long. I thought it was only a matter of two weeks.

Said Nour Fawzi, A Student in the Faculty of Arts and Human Science in Sfax.
Everyone expected the pandemic to be over in a few weeks. Students enjoyed their time at first. Most of them wanted to enjoy staying home. They, in fact, considered it as an opportunity to rediscover themselves and to develop new hobbies. I too thought it could be the perfect chance for me to focus on self-development programs.
However, this was not the case for the whole lockdown. After a while of staying home, different problems surfaced. For example, not knowing what the future is holding for them or having little to no confirmed information about the new virus. The latter, actually made them develop anxiety and depressive symptoms according to a recent research about psychological responses of the Tunisian general population during the Covid-19 pandemic.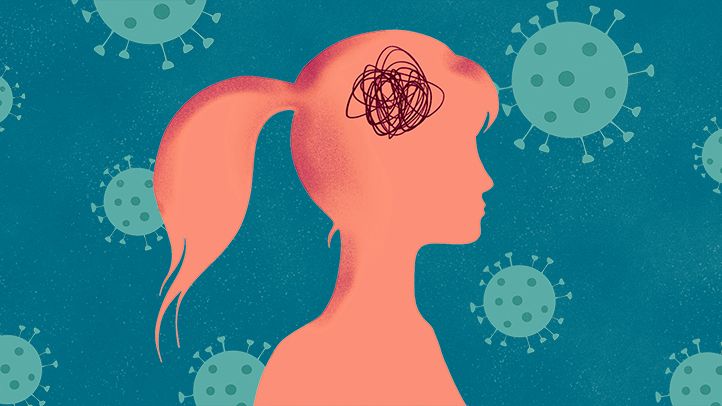 During the first year of the pandemic, my university didn't consider online learning as an option so I felt lost and worried about my degree. Later on, it affected my motivation to study so badly that I failed most of my classes. I had to repeat the year because of it.

Said Nour Fawzi, A Student in the Faculty of Arts and Human Science in Sfax.
The longer students stayed home, the stronger anxiety and stress crippled their minds. This made most of them develop depression and insomnia. Following the first lockdown, a considerable amount of students either dropped out of university or lost motivation to continue their studies. A lot of students in 2020 had to repeat the year. Their mind was longer capable of focusing on their studies. Others had to turn to a professional's help so they can get back on their feet again.
The first lockdown in 2020 was not that bad. It was a chance for me to know myself better. However, during 2021 my university continued only online learning. It made me feel trapped. I spent most of my days overthinking. I was even guilt-tripping myself about past decisions.

Said Feriel, A medical student in the Faculty of Medcine in Sfax
Events were canceled, shows were postponed and a whole generation had put her youth on hold. That was also what concerned the students. These years were supposed the time of their lives but they lost it because of the pandemic. This had affected the way they see life. The pandemic has left multiple scars on their mental health and their behavior.
The sequels of the pandemic on the students' mental health
I can no longer stay home, now that life is getting back to normal. Either I am in a library studying with some friends or in a coffee shop meeting new people.

Said Feriel, A medical student in the Faculty of Medcine in Sfax
Now that the vaccine is available and that life is slowly but surely getting back to normal, most students are combatting the problems of staying home all day and being locked in their houses. They are often looking for social gatherings or events to attend and to make up for the lost two years.
However, others are afraid to go outside. For introverted students, being in a lockdown and studying from home seemed like heaven. They enjoyed their isolation. However, when they had to return to face-to-face studying, they felt anxious and stressed. Social distancing had made them feel secure and protected.
After almost a year of the pandemic, on the 17th of February 2021, the United Nations Population Fund in Tunisia realized the impact that Covid-19 had on the students' mental health. Therefore, in collaboration with the Nebras Institution, they launched a hotline "80105550". Teenagers, youth, and adults aged between 12 and 35 are encouraged to call if they were mentally affected by the pandemic. A group of therapists volunteered to answer their calls and to help them overcome their problems.
In addition, virtual events were held during the lockdowns by various associations to raise awareness about the importance of mental health. Also, now that physical events are allowed again, associations among medical universities in Tunisia are organizing events to collect more data about students' mental health and to spread knowledge about the subject.
After two years of its start, the pandemic is still a challenge for everyone in the world. It had developed a lot of problems either financially or personally. Among those who are facing problems are students in Tunisia. It has put a lot of risks on their mental stability.
---
IVolunteer International is a 501(c)3 tech-nonprofit registered in the United States with operations worldwide. Using a location-based mobile application, we mobilize volunteers to take action in their local communities. Our vision is to create 7-billion volunteers. We are an internationally recognized nonprofit organization and is also a Civil Society Associated with the United Nations Department of Global Communications. Visit our profiles on Guidestar, Greatnonprofits, and FastForward.