The climate change debate is "over" according to California governor Gavin Newsom. For the past several weeks fires have raged through the states of California, Oregon and Washington. They have had a devastating impact on thousands of acres of land and displaced thousands of people. Our year began, as long ago as it may seem now, with the fires in Australia which were unprecedented. Barely two months later the COVID-19 pandemic took hold plunging many countries around the world into lockdown. These fires are just the latest in a chain of increasingly disastrous climate events. Scientists all over the world have cited the human impact of climate change for contributing to such large scale destructive events.
This time last year, before COVID-19 even crossed our mind, I, and thousands of other students and young people, participated in climate strikes and marches. In the past couple of years there have been growing movements all over the world to attempt to inform the public and lobby public offices. Often they have been youth led. From the rise of Greta Thunberg, to the climate marches and strikes all over the world, the movement has been hard to miss. Only a year ago I, like many other students my age, marched across our city as part of the movement demanding action for climate change. It will probably not be a possibility to do a march like that this year.
"This is a climate damn emergency. This is real and it's happening."

Governor Gavin Newsom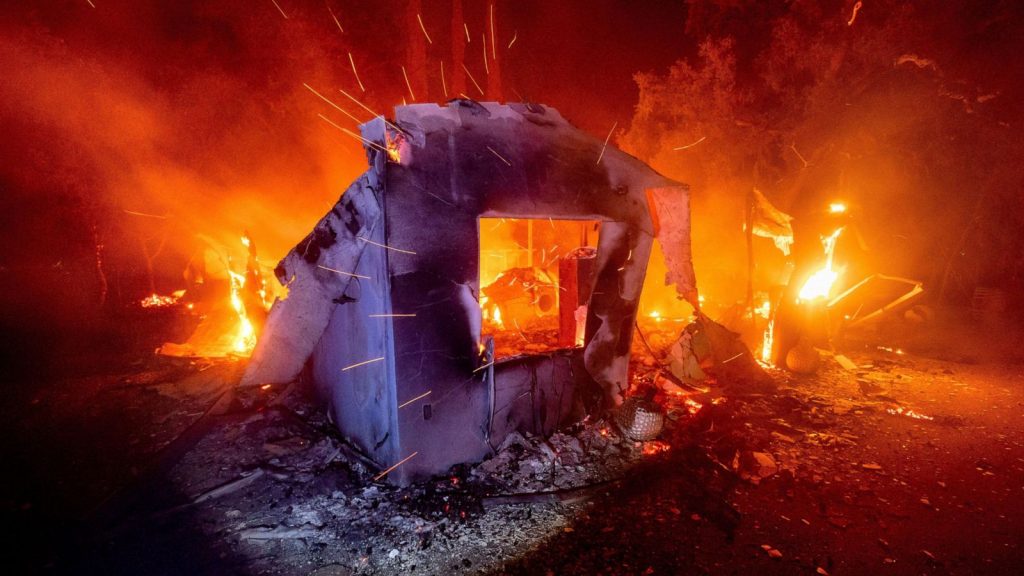 Climate change's first victims
Climate change will initially severely affect populations in the global South and populations of developing countries. Developing populations often have very little income security. This is only amplified by the threat to their livelihoods. Despite the fact that populations in the developing world produce only a fraction of CO2 per capita than top producers like the US and Canada, they will be the most vulnerable to the immediate effects of climate change. This phenomenon will most heavily impact the populations of developing countries, since frequently the local population is heavily dependent on natural resources for food and industry. They will be the first to experience its effects – for many places they already have. They won't be the only ones though. According to a study by the New York Times, there will be climate migration across the world. The would affect millions of people. These unprecedented changes will intensify poverty, food security and droughts, increasing the risk of conflict and other social issues.
Not just a Climate issue
Social issues and conflict will also be compounded by climate change. This is something we have already seen. Historical conflicts in the Middle East have been worsened due to droughts. Water shortages in Syria caused a decade-long drought that preceded the civil war driving many people into the cities and creating a situation that was groomed for large-scale political unrest. Beyond political conflict, climate change has also played a role in increasing gender-based violence. When natural resources are limited, there is an increase in sexual abuse and sex trafficking. Scarcity of food in the illegal fishing industry has resulted in increasing sexual abuse. Fishermen apparently refused to sell women fish if they did not provide sex. Elsewhere, sex trafficking has also been linked to the illegal logging industry in the Democratic Republic of Congo. Girls have been trafficked to these sites to provide sexual services. There are so many unforeseen side effects of climate change but there are also many unexpected causes.
More than Cars
Many of our regular activities lead to climate change. It's not just how many flights we take or if we switch off our lights, it's also industries we don't even think about. The agricultural industry across the globe clears land for cattle-rearing. Livestock use up to 86% of agricultural land. Their rearing produces harmful greenhouse gases like methane. It is not just the agricultural industry, it is everything from micro-plastics in clothes to mining for materials for our phones. Nearly every area of our modern lives has a massive impact on the environment.
A more Sustainable and Equitable Society
According to a special report by the IPCC, to limit global warming we must make the shift towards more sustainable development. This would have a multitude of benefits as it has the capability to reduce systemic inequalities, promote livelihood security for lower socioeconomic populations and disadvantaged communities. This would all be of great benefit alongside the preservation and flourishing natural world. By reducing the likelihood of freak climate disasters it proves more income security hence allowing for better social security. Sustainable development would benefit a multitude of people.
Moving Forward
Change can be achieved through populations around the world engaging in innovation and climate activism. The recent years have seen a growth in youth participation in movements calling for action. The growth of figures like Greta Thunberg and the youth led groups demonstrate that young people are increasingly motivated to take action. The changes as a result of climate change are in our future and in whatever way possible many young people have begun to enact change. Carbon neutrality by 2050, a goal of the Paris Agreement, can only be achieved through technological innovation. Young people have increasing opportunities to be involved in technological innovation. Young students of STEM subjects have begun to work on innovative projects to tackle the climate crisis and you can also be involved in local projects. Using the education that you have access to, can be an opportunity to innovate for the better.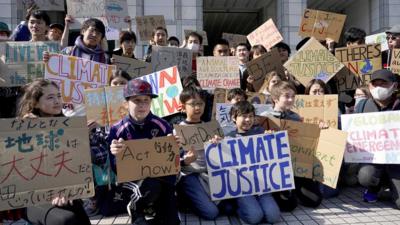 There have also been an increasing amount of political youth led movements around the world. Despite being in the midst of a pandemic there have been organisations campaigning for more information, better lobbying, and increased youth voter engagement. There are several youth organisations around the world and thousands of petitions campaigning for change. Young people are the future. Every young person has the right to have their voices heard according to the UN convention on the rights of the child . From simply sharing a post, to signing a petition, to attending a protest, there are numerous small things you can do to make an impact. Young people are 37% of eligible voters in the United States. Historically it has been low but now is the time to show up, campaign, get involved. You can campaign nationally to force governments to take notice. Being involved locally is also incredibly important, organizing demonstrations, writing petitions or even volunteering with local chapter of a climate change charity. Beyond charities specifically for climate change, you can also help charities that protect local environments and wildlife. Every ecosystem is important in the work to prevent climate change. The work to slow down climate change and move towards a more sustainable society requires all of us to help.
---
References
"US Wildfires Fuelled by Climate Change, California Governor Says." BBC News, 12 Sept. 2020, www.bbc.com/news/world-us-canada-54128872. Accessed 14 Sept. 2020.
"Climate Change Affected Australia's Wildfires, Scientists Confirm." The New York Times, 4 Mar. 2020, www.nytimes.com/2020/03/04/climate/australia-wildfires-climate-change.html#:~:text=Confirming%20what%20had%20been%20widely,a%20world%20without%20global%20warming. Accessed 14 Sept. 2020.
"Where in the World Do People Emit the Most CO2?" Our World in Data, 2019, ourworldindata.org/per-capita-co2. Accessed 15 Sept. 2020.
"How Climate Migration Will Reshape America." The New York Times, 15 Sept. 2020, www.nytimes.com/interactive/2020/09/15/magazine/climate-crisis-migration-america.html?action=click&module=Spotlight&pgtype=Homepage. Accessed 15 Sept. 2020.
"Unprecedented Impacts of Climate Change Disproportionately Burdening Developing Countries, Delegate Stresses, as Second Committee Concludes General Debate | Meetings Coverage and Press Releases." Un.Org, 2019, www.un.org/press/en/2019/gaef3516.doc.htm. Accessed 15 Sept. 2020.
"How Climate Change Could Exacerbate Conflict in the Middle East – Atlantic Council." Atlantic Council, 14 May 2019, www.atlanticcouncil.org/blogs/menasource/how-climate-change-could-exacerbate-conflict-in-the-middle-east/#:~:text=Climate%20change%20caused%20the%20generational,the%20ongoing%20civil%20war%20there.&text=As%20climate%20change%20causes%20rapid,be%20another%20source%20of%20conflict. Accessed 15 Sept. 2020.
Harvey, Fiona. "Climate Breakdown 'Is Increasing Violence against Women.'" The Guardian, The Guardian, 29 Jan. 2020, www.theguardian.com/environment/2020/jan/29/climate-breakdown-is-increasing-violence-against-women. Accessed 15 Sept. 2020.
Carrington, Damian. "Avoiding Meat and Dairy Is 'Single Biggest Way' to Reduce Your Impact on Earth." The Guardian, The Guardian, 31 May 2018, www.theguardian.com/environment/2018/may/31/avoiding-meat-and-dairy-is-single-biggest-way-to-reduce-your-impact-on-earth. Accessed 15 Sept. 2020.
"Chapter 5: Sustainable Development, Poverty Eradication and Reducing Inequalities — IPCC." Ipcc.Ch, IPCC, 2019, www.ipcc.ch/report/sr15/chapter-5-sustainable-development-poverty-eradication-and-reducing-inequalities/. Accessed 15 Sept. 2020.
"Summer of Solutions." Un.Org, 2019, ideas.unite.un.org/main/Page/summerofsolutions. Accessed 15 Sept. 2020.
‌"Youth for Climate Action." Unicef.Org, 2018, www.unicef.org/environment-and-climate-change/youth-action. Accessed 15 Sept. 2020.
"Will 2020 Be The Year Of The Young Voter?" NPR.Org, 12 Sept. 2020, www.npr.org/2020/09/12/909131065/will-2020-be-the-year-of-the-young-voter?t=1600427618492. Accessed 18 Sept. 2020.
"Homepage | Voices of Youth." Homepage | Voices of Youth, 2019, www.voicesofyouth.org/. Accessed 18 Sept. 2020.
---
IVolunteer International is a 501(c)3 tech-nonprofit registered in the United States with operations worldwide. Using a location-based mobile application, we mobilize volunteers to take action in their local communities. Our vision is creating 7-billion volunteers. We are an internationally recognized nonprofit organization and is also a Civil Society Associated with the United Nations Department of Global Communications. Visit our profiles on Guidestar, Greatnonprofits, and FastForward.
‌
‌
‌
‌
‌