If you were hanging around Lower Manhattan last weekend, you would have noticed crowds of revelers dressed in lavish costumes or rainbow-themed attire on their way to the city's annual Pride event. New York City Pride is where it all started with the Stonewall Riots and has evolved into Gay prides all over the world. The pride march is the centerpiece of NYC pride with its colorful floats, music, and community groups.
The event's attached nonprofit, Heritage of Pride, plans and produces the city's first and only official LGBTQIA+ Pride events each year to commemorate the Stonewall Riots of 1969: the beginning of the modern Gay Rights movement. The first march was held in 1970 and has since become an annual civil rights demonstration. Over the years, its purpose has expanded to include recognition of the fight against AIDS and to remember those we have lost to illness, violence, and neglect.
While the event was nothing like the boisterous extravaganzas of similar events in San Francisco or even Taiwan, the proliferation and growth of New York City Pride show how much the New York society has progressed within the span of a few years. Just 60 years ago, it was unimaginable that such open festivities showing support for gender-queer society would gain this level of widespread recognition.
Along with the Pride parade, from late June until the end of September, New York's LGBT-friendly organizations also conducted talks, workshops, and discussions to raise awareness of health issues, provide counsel for at-risk LGBT youths, and connect the city's young residents.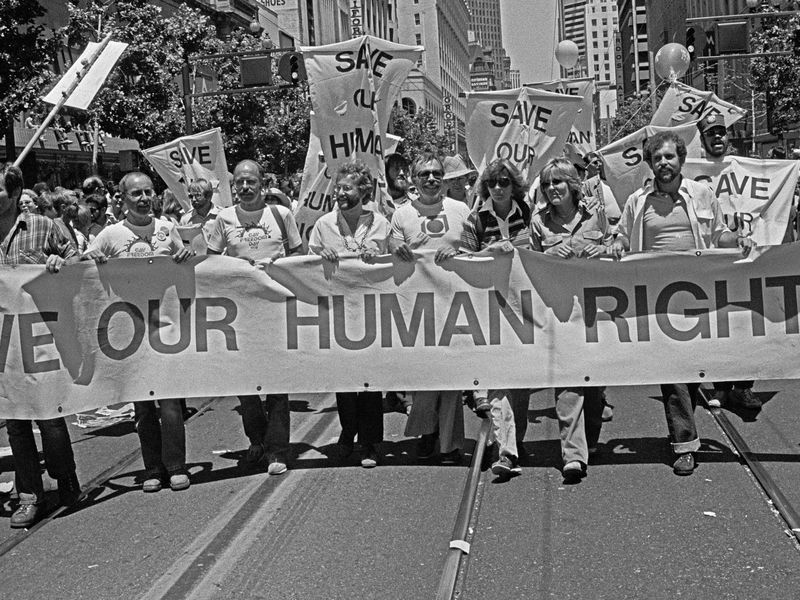 Besides the exuberance New York City Pride parade, on this LGBT History Month, we want to mark our continued solidarity with members of the Lesbian, Gay, Bisexual, Transgender, and Intersex (LGBTI) community all over the world, and to raise awareness about the work that is still needed to combat all forms of discrimination. That is why we have conducted an introduction list full of information about the LGBT Rights Movement and celebrations from all corners of the Asian continent for you to grasp a hold of this historic month.
Taiwan Becomes First In Asia To Legalize Same-Sex Marriage
On Friday, May 17, 2019, tens of thousands of same-sex marriage supporters stood in the heavy rain outside the parliament in Taipei to watch the live voting of a bill in favor of marriage equality, according to Taiwan News reports.
The bill contains four articles regarding same-sex unions. With 66 legislators voting for and 27 votings against, Taiwan lawmakers passed article four of the bill, which allows same-sex couples to marry. Similarly, 75 voted in favor of article two of the bill, which states that "two people of the same gender may establish a permanent, exclusive relationship for the purpose of pursuing a common life." The bill, however, still has some limitations. It only permits same-sex marriages between Taiwanese or Taiwanese and a foreigner whose country allows same-sex marriage. A same-sex couple has the right to adopt as long as the child is biologically related to at least one of them.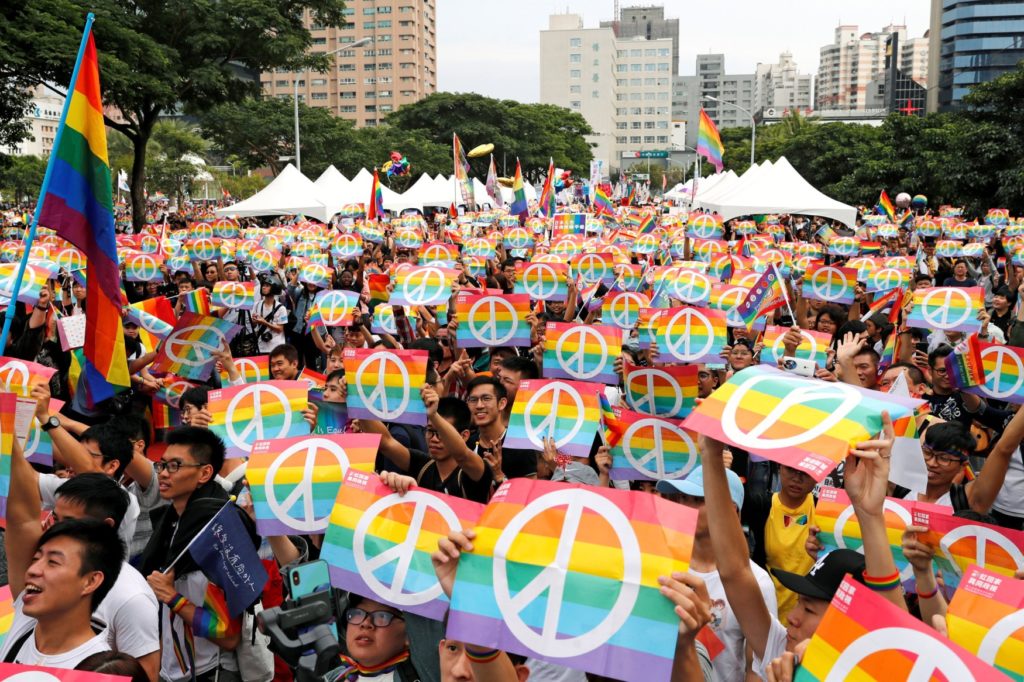 "The law will not be 100% perfect, but this is a good start and this is a major step to end discrimination based on sexual orientation. Now the law says everyone should be treated equally no matter who you are, who you love," said Victoria Hsu, founder and executive director of the Taiwan Alliance to Promote Civil Partnership Rights, to The Guardian.
In May 2017, the Constitutional Court ruled that the ban on same-sex marriage violates personal freedom and equality rights. The court then gave the government a two-year deadline to put marriage equality into law. Since then, there has been pushback from conservative groups, most notably the referendum put forth in November 2018.
Vietnam Takes Lead On Gay Rights By Eliminating Same-Sex Marriage Ban
On January 1, 2015, Vietnam officially abolished regulations that "prohibit marriage between people of the same sex."
Though the Vietnamese government neither recognizes nor provides legal protections for feuding same-sex couples, according to Phil Robertson, deputy Asia director at Human Rights Watch, it is light-years ahead of other SE Asian nations which are either ignoring the issue (Laos, Cambodia, Myanmar) or moving in the opposite direction (the Philippines, Malaysia, and Brunei).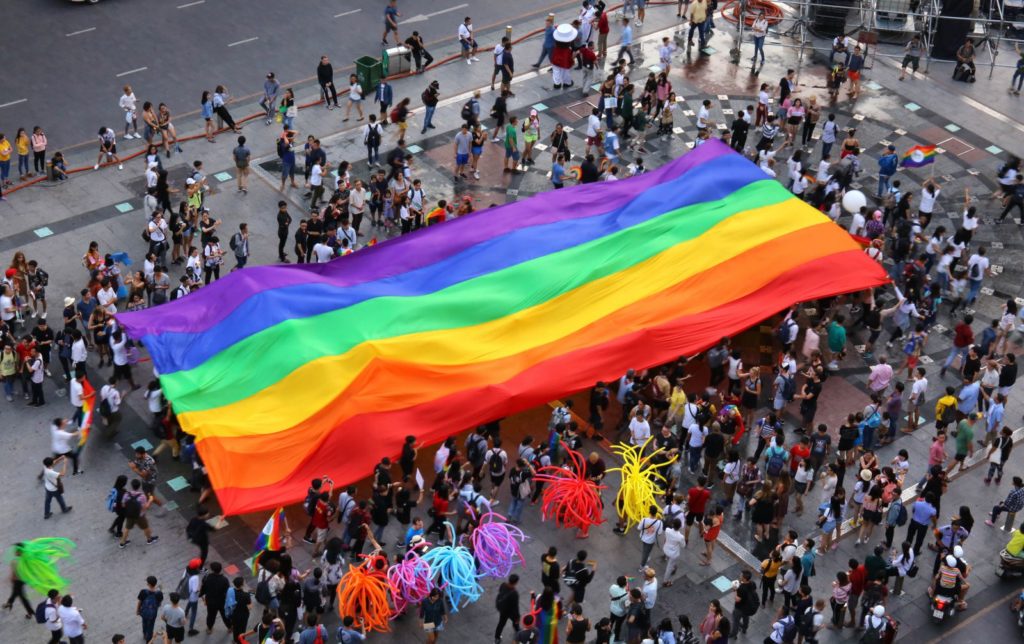 Vietnam hopes that the apathy and malevolence of its neighbors will put the country in a good position to tap into the $100 billion that the LGBT community spends each year on tourism. Increasingly friendly LGBT policies have already made their mark with one gay-friendly tour operator in Hanoi telling Bloomberg that bookings have increased as much as 50% over the past year.
And for Vietnam's estimated 1.65 million LGBT citizens between the ages of 15 and 59, the revised law is an encouraging first step towards full equality.
Thai Cabinet Approves Bill to Legalize Same-Sex Partnerships
The New York Times reports that the Thai cabinet approved the Civil Partnership Bill this week. The bill still needs to make it through parliament to become law, and it does not actually mention the word "marriage" but it is an important step. If passed, same-sex couples would be able to jointly own property, adopt children, and pass on an inheritance. Both individuals in a couple would need to be at least 17 years old, and one must be a Thai citizen.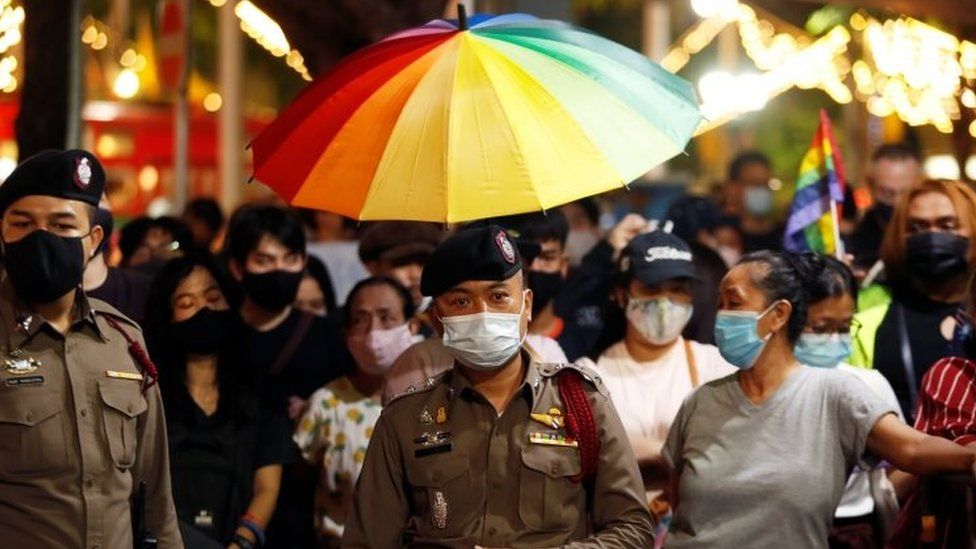 While Thai culture is conservative at times, it has long been considered relatively open to LGBTQ people, though discrimination remains, as is true around the world. Ratchada Dhnadirek, a deputy government spokesperson, told the newspaper: "The Civil Partnership Bill is a milestone for Thai society in promoting equality among people of all genders. This strengthens the families of people with sexual diversity and is appropriate for the present social circumstances."
If parliament passes the bill, Thailand would become the second country in Asia to offer some sort of legal equality for same-sex couples. The Thai bill would not be as comprehensive as Taiwan's, but it would still place Thailand well ahead of Southeast Asian neighbors such as Singapore and Malaysia, where gay sex is considered a criminal offense.
The 2017 Tokyo Rainbow Pride Draws Record Number of Participants
Rainbow flags and banners flew over Shibuya's Yoyogi Park on Sunday at the finale of the 2017 Tokyo Rainbow Pride, reports Japan Times. This annual event, first held in 2012, saw a record 6,000 marchers gather to show support for LGBT rights in Japan.
Although Japan has yet to legalize gay marriage, progress has been made in recent years to give LGBT individuals more rights. In 2015 Shibuya Ward, where the parade took place, began to issue certificates that allow same-sex couples to visit their hospitalized partner and to rent apartments together.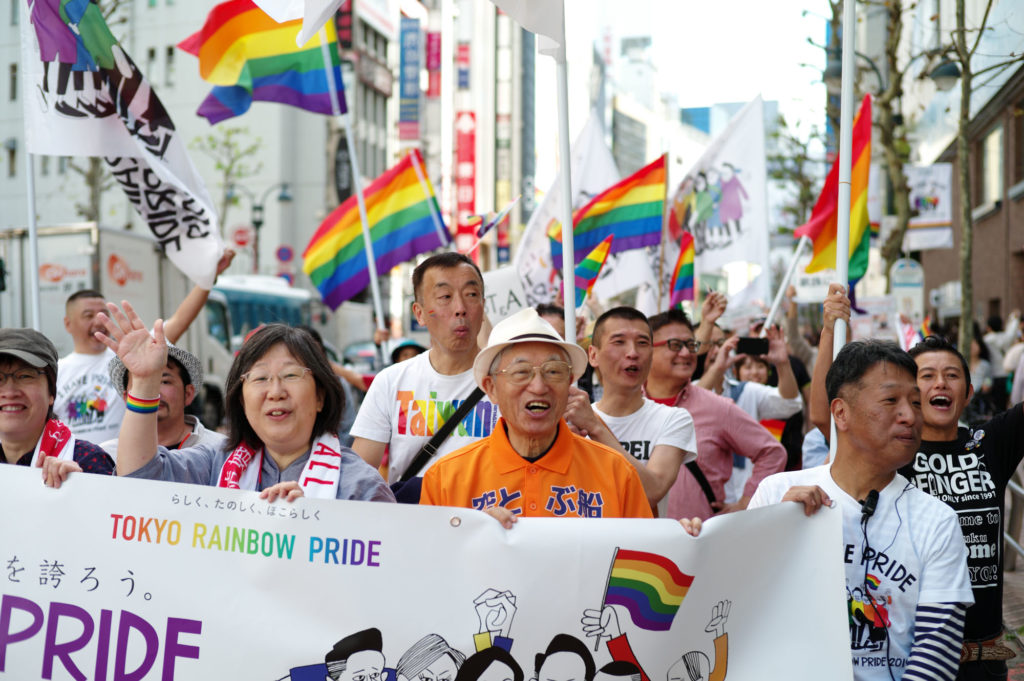 Social acceptance of LGBT individuals seems to be improving too, though the latest report on the issue by Amnesty International notes that discrimination is still common in Japan, especially in rural areas. "I find it important to create an atmosphere in which all LGBT people, not just couples but also children and adults, can feel comfortable living," wrote Ken Hasebe, mayor of Shibuya Ward, on the event's website.
Research conducted in 2016 by the NGO Human Rights Watch also reveals that Japanese students want to learn more about LGBT issues, sexual orientation, and gender identity in their curriculum. On the other hand, the Japanese government is now recognizing gender-based harassment in schools as a traumatic concern and recently amended its "Basic Policy for the Prevention of Bullying" to include gender and sexual minorities – a move that was applauded by rights activists.
Hong Kong Transport Authorities Ban, Then Unban Ad Showing Gay Couple
The Cathay Pacific ad depicts two well-dressed gentlemen strolling hand-in-hand down the beach accompanied by the phrase "move beyond labels" as part of a larger inclusivity campaign. Unnamed sources at Hong Kong's Airport Authority and the Mass Transit Railway (MTR) Corporation revealed to the South China Morning Post that the LGBTQ ad was not allowed at the airport or any train stations. Less than 24 hours after the ban had been reported on, both organizations changed their stances on the advert in response to public pressure.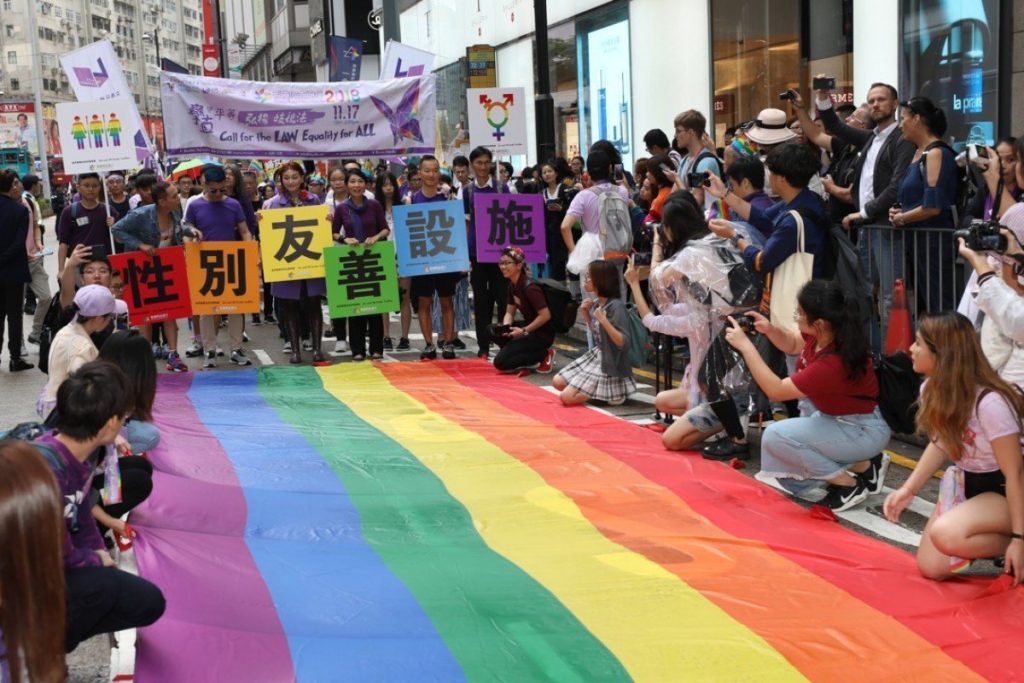 Internet backlash came swiftly when the bans became known. LGBTQ groups called for same-sex couples to take photos holding hands at the airport and MTR stations with the hashtag #movebeyonddiscrimination. The two companies quickly launched into damage control with MTR Corp chairman, Fred Ma Si-hang, allegedly calling Raymond Chan Chi-Chuen, Hong Kong's first openly gay lawmaker to express the seriousness with which they strive for diversity.
Both the MTR and Airport Authority are either partially, or even fully government-controlled. Same-sex marriage and civil unions are not legal in Hong Kong and homosexuality was only decriminalized in 1991. However, on a bright note, a 2017 University of Hong Kong poll found that 50.4% of respondents supported same-sex marriage.
Israel Becomes The First Country In The Middle East To Outlaw The Practice Of "Gay Conversion"
The term "conversion therapy" refers to any form of treatment or psychotherapy which aims to change a person's sexual orientation or to suppress a person's gender identity. The practice is widely frowned upon on logical, ethical, and moral grounds. On Wednesday, July 22, 2020, a bill to ban gay conversion therapy in Israel passed its first stage in the country's parliament, making it the first country in the Middle East region to take steps towards banning the controversial practice.
The bill to abolish gay conversion therapy was introduced by the openly gay leader of Israel's Meretz party Nitzan Horowitz, who compared the practice to a form of murder. In a 2019 interview with PinkNews, survivors of the therapy describe how they were given instructions on suppressing their "unnatural" sexuality, and likened the process to "psychological torture". Conversion therapy has also been widely discredited by psychologists as it is deemed to have very little scientific merit, and has often left participants depressed and prone to suicidal thoughts.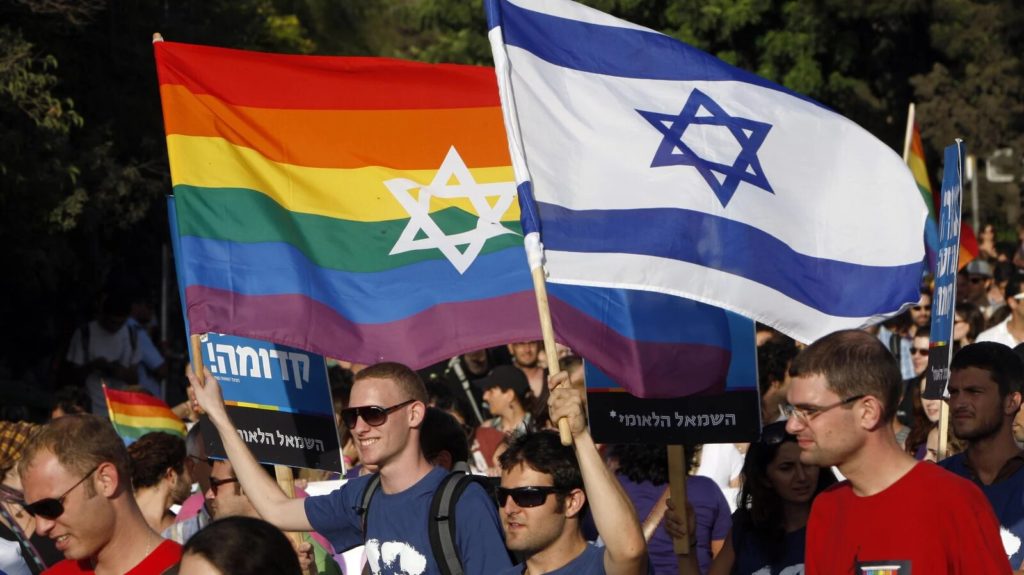 Israel has the most progressive attitude towards the LGBTQ community in the Middle East, despite opposition from some conservative sections of society. They are protected by anti-discrimination laws, have adoption and same-sex inheritance rights, and have been allowed to serve in the military since 1993. The country has a record number of openly gay MPs and in 2019, appointed its first openly gay minister.
So far, five countries: Germany, Malta, Ecuador, Brazil, and Taiwan have banned gay conversion therapy entirely, with Israel potentially joining this group soon. Horowitz has described the passing of the Israeli bill as a 'historic moment', and the country continues to be the most progressive in the Middle East in terms of its attitude towards the LGBTQ+ community.
Nepal Becomes The First Country In Southeast Asia To Recognize Third Gender
More than 900,000 of Nepal's roughly 26 million population identify as a sexual minority, according to LGBT rights group Blue Diamond Society. On paper, they enjoy some of the most progressive protections and rights guaranteed by law in the immediate region. Citizenship certificates, which work as national identity papers, are needed in Nepal to open a bank account, own property, secure a job and get a passport among other things.
Landmark reforms in 2007 prohibited discrimination on the basis of sexual orientation and recognized gay Nepalis at a time when homosexuality was still illegal in neighboring India. Transgender Nepalis identifying as neither male nor female were also granted the right to tick "other" when voting or applying for a passport or other official documents.
Though discrimination persists, there is progress. The government is also finalizing a list of discriminatory laws that need to be changed so that gender minorities can enjoy the same rights as others, including inheritance rights. Two years ago it also formed a committee to make recommendations on legislation governing same-sex marriage or civil union. It is in the final stages of completing the report.
India Court Legalized Gay Sex In Landmark Ruling
In a historic decision, India's Supreme Court has ruled that gay sex is no longer a criminal offense. The ruling overturns a 2013 judgment that upheld a colonial-era law, known as section 377, under which gay sex is categorized as an "unnatural offense". The court has now ruled discrimination on the basis of sexual orientation is a fundamental violation of rights. Campaigners outside the court cheered and some broke down in tears as the ruling was handed down.
Justice DY Chandrachud said the state had no right to control the private lives of LGBT community members and that the denial of the right to sexual orientation was the same as denying the right to privacy. Another judge, Indu Malhotra, said she believed "history owes an apology" to LGBT people for ostracising them. The ruling effectively allows gay sex among consenting adults in private.
One of the petitioners, Krishna, who only uses his first name, told BBC Telugu that he was overjoyed when he heard. "I don't know how it will change our lives yet but it helps us lead them without fear or depression."
It's too early to say what the latest ruling will translate to in the longer term. India is still a largely conservative country and it is worth noting that the movement for LGBT rights has been most spirited in India's biggest cities. But this didn't stop the community from enjoying their historic victory, hundreds of people had gathered outside the court to hear the verdict. As the judgment was read out, many applauded and hugged their friends and family in joy.
Recognizing Everyone's Right To Love, Celebrating Love in Every Form
LGBT Pride Month occurs in the United States to commemorate the Stonewall riots, which occurred at the end of June 1969. As a result, many pride events are held during this month to recognize the impact LGBT people have had in the world. This year, the focus is on LGBT-inclusive education. This month, we celebrate love in all its diversity. Every day, we commit to defend the universality of human rights and uphold the dignity and equality of all people.
The COVID-19 pandemic has led to even higher levels of violence and discrimination against LGBTI persons, including domestic violence, hate speech online and offline, and hate crimes. They often face stigma and discrimination in accessing health services. Moreover, the pandemic has led to shrinking civic space and an increase in arbitrary arrests and detentions, physical attacks, and psychological trauma for human rights defenders protecting the rights of LGBTI persons.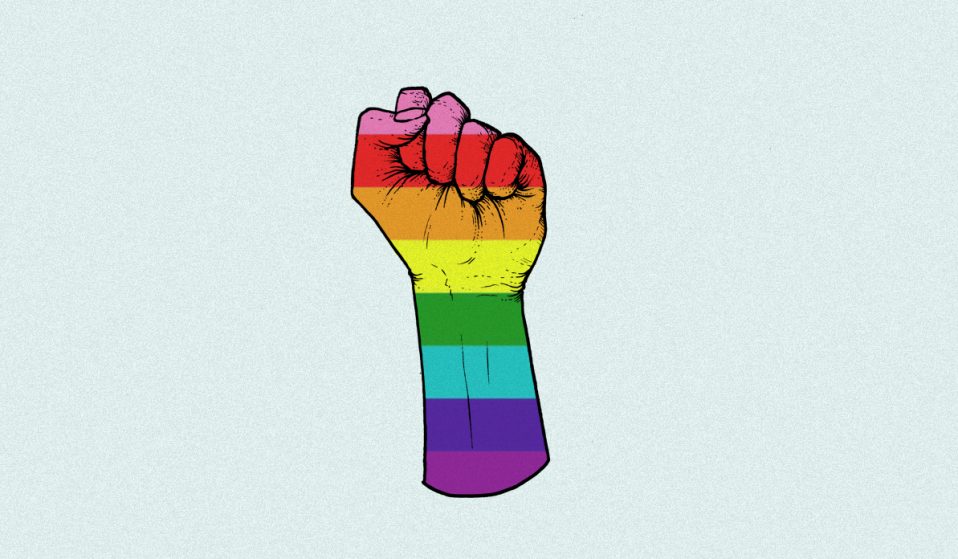 Around the world, individuals continue to face violence, exclusion, and discrimination on a daily basis, because of their real or perceived sexual orientation and gender identity or sex characteristics. As we celebrate all kinds of individuals, regardless of their backgrounds from across the world, we want to, through this article, stress the importance of recognizing everyone's right to love and celebrate love in every form.
Ensuring the right of all individuals to be free to be who they are and love whom they choose requires joint efforts by all groups and individuals in the world. And it's the fight that we will continue to fight every day, regardless of where we are.
Disclaimer
The opinions expressed in this publication are those of the author. They do not purport to reflect the opinions or views of IVolunteer International.
---
IVolunteer International is a 501(c)3 tech-nonprofit registered in the United States with operations worldwide. Using a location-based mobile application, we mobilize volunteers to take action in their local communities. Our vision is creating 7-billion volunteers. We are an internationally recognized nonprofit organization and is also a Civil Society Associated with the United Nations Department of Global Communications. Visit our profiles on Guidestar, Greatnonprofits, and FastForward.