Advocacy found its origins in the development of complex social organizations that gave life to government. The origins of government date back to the advent of agriculture. Increased availability of food led to dependence on agriculture and reduced hunting and gathering expeditions. Society evolved from singular families to collective societies that settled together and shared productive resources and utilities. As communities evolved, the need for order inspired the development of complex social systems. Thus, a minority 'ruling class' was bequeathed with the task of leadership and governance. As the centuries wore on, the growing population increased the clamour for laws that addressed the needs of the majority. The pendulum oscillated between passionate revolutions and stealthy reforms . With each spasm of agitation, humanity edged towards people-centered leadership structures determined by the people and for the people. Arguably, the 20th Century achieved the greatest paradigm shifts in leadership and governance. Global societies progressed from monarchies, through autocracies to embrace democracies. Activism ultimately provided the momentum that yielded change.
"I have a dream that one day this nation will rise up and live out the true meaning of its creed: We hold these truths to be self-evident, that all men are created equal".
Martin Luther King
Human Intervention and Social Transformation
Human intervention has played a key role in accelerating progress. Every stage of reform yielded an individual whose articulation of the vision captured the hearts and minds of the masses. These leaders lent a face and voice to the struggle and displayed charisma that galvanized support for the people. Today, society's principles are anchored on the vision set by individuals that gallantly confronted the prevailing thinking of their time. Their wisdom was the epicenter of the disruptive force that turned convention on its head. Moreover, they revolutionized the approach to societal transformation, their ideas serving as reference points for modern-day civil rights movements. Iconic thought leaders such as Martin Luther King, Mahatma Gandhi and Nelson Mandela have redefined the meaning of activism. Their passion and charisma for equitable societies was the driving force that lent credence to their clarion cry. Their life stories provide compelling parallels applicable in addressing challenges within society while pursuing the most important tenets of stability, peace and justice.
The Rise of Youth-Led Advocacy
The 21st century heralds a new crop of activism led by youth and children. The youth play an important role in advocacy, ensuring that their voices are heard in a world riddled with self-interest. Youth activism has made a significant contribution in addressing challenges faced by the voiceless in society. In addition, youth advocacy activities have been the driving force behind the creation of inclusive societies. Devoid of political rhetoric, youth activists have unraveled different perspectives on development by highlighting policy gaps that greatly affect them. Like their predecessors, they present a dynamic paradigm that challenges the status quo and highlights the need for radical change. The rise of youth engagement and participation within the civic space presents a dramatic shift in perception. Previously misconstrued as naïve, disinterested and uninformed, the tides have ebbed, pitting the youth against conformism. Youth-led campaigns are instrumental in transforming society through non-violent protests, leadership, governance, and policymaking. Through their work, youth are arousing social consciousness on the need to adopt inclusive policy architectures and decision-making processes.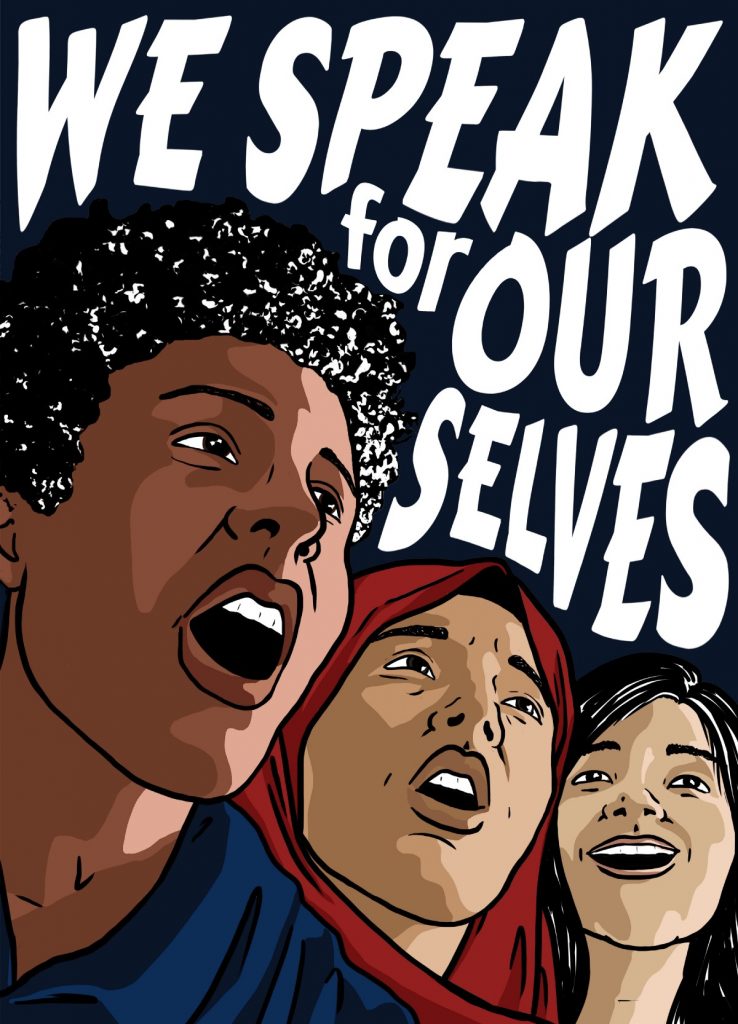 This Girl Greta!
As the world reels from the effects of climate change, nature has found her expression in a little girl. At just 16 years old, Greta Thunberg, a climate activist, was already a global sensation. The School Strike for Climate under the #FridaysForFuture (FFF) began as a strategy of increasing awareness of climate change. Against the backdrop of a cold winter outside the Swedish parliament, the campaign grew into a global movement. Today, youth and student communities have conducted similar sit-ins across the world. The candour and eloquence with which Greta speaks captivates the hearts and minds of audiences around the world. In 2019, Time Magazine named the 17-year-old as one of the most influential people. She became the youngest person ever to grace the cover of the international publication. In recognition of her efforts, Greta was also nominated for the 2019 and 2020 peace prizes.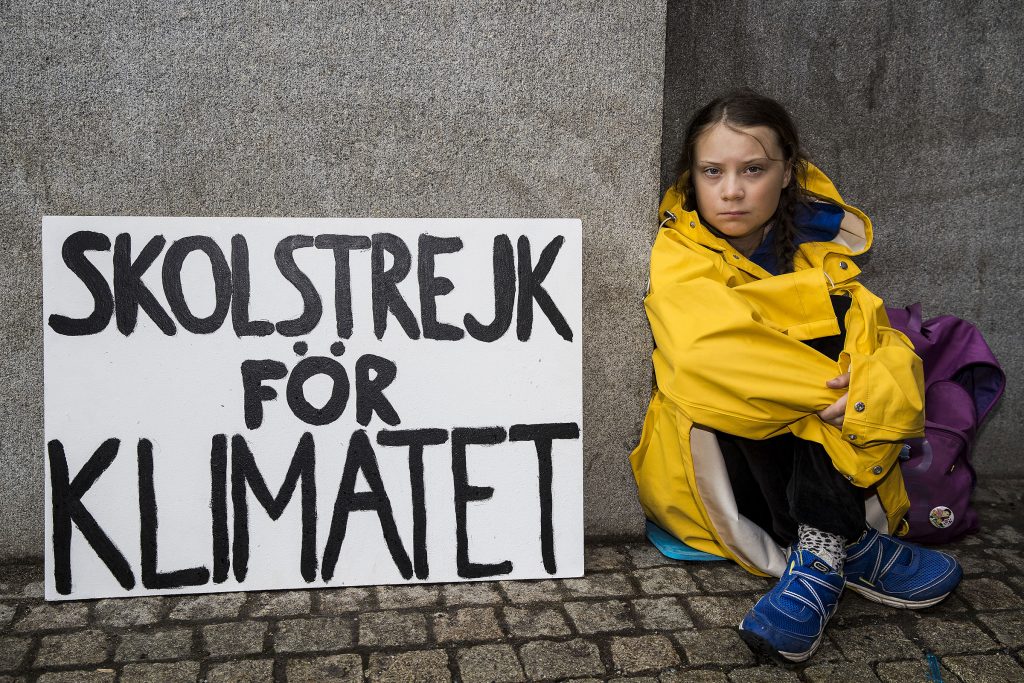 From Trial to Triumph: A Win for Youth Advocates!
Other youth activists have been catapulted to prominence in less than desirable circumstances. At the height of the Taliban uprising in Pakistan, a revolution was slowly brewing. At just 10 years old, Malala Yousafzai was an activist, advancing the right of education for girls. Under the veil of Taliban terror, Malala strengthened her resolve. Her impassioned plea for equitable empowerment earned her nomination for the International Children's Peace Prize and Pakistan's National Youth Peace Prize. At the peak of her spirited campaign, Malala was shot three times by Taliban militia. Against all odds, she survived the incident and went on to become the youngest Nobel Peace Prize Laureate. She credited the award to 'forgotten children that want education, frightened children that want peace and voiceless children that want change'. Malala continues to advance the importance of education for girls thereby contributing towards literacy and the development of sustainable communities. Today, Malala's vision has transformed into a collective agitation for the intellectual empowerment of the youth. Malala's ordeal and ultimate truimph plays a locomotive role in entrenching the role of youth advocacy in achieving youth-centered development.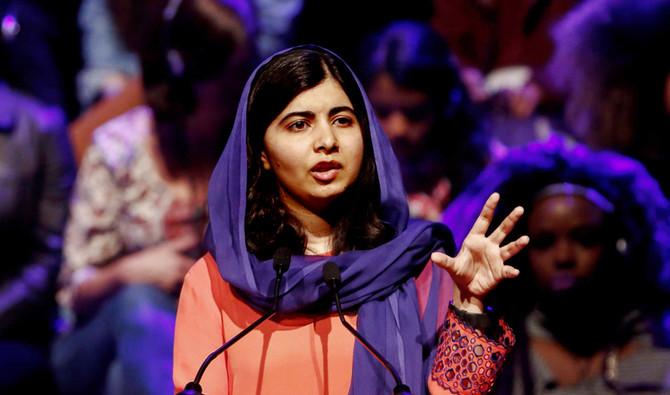 The Future of Advocacy
Will the compelling stories of our time will be drawn from youth who refuse to be defined by their age? Will we be enthralled by children who advance causes that will radically shift global perspectives? As advocacy takes on a greater role in development, the youth must be represented at the decision making table. Inter-generational dialogues play a re-conciliatory role between the dreams held by past generations and the vision held by future generations. Public response will largely determine whether the scales of transformation will tilt towards reformation or rebellion. Authoritarian regimes that consider activists as dissidents must now contend with youth and children born into a free world; youth who believe in the freedom of expression and exude courage that will not waver. In this 'brave new world', beliefs and actions will be framed by one fundamental truth, that all men are born with equal rights and privileges.
---
References
Fridays For Future. Available at: fridaysforfuture.org (Accessed:24th May, 2020)
Time Magazine. Available at: Time.org (Accessed:24th May, 2020)
Pakistan: National Peace Prize Named After Malala Yousafzai. Available at: https://www.peacewomen.org/content/pakistan-national-peace-prize-named-after-malala-yousafzai (Accessed:24th May, 2020)
The International Children's Peace Prize. Available at: https://kidsrights.org/advocacy/international-childrens-peace-prize/ (Accessed:24th May, 2020)
---
IVolunteer International is a 501(c)3 tech-nonprofit registered in the United States with operations worldwide. Using a location-based mobile application, we mobilize volunteers to take action in their local communities. Our vision is creating 7-billion volunteers. We are an internationally recognized nonprofit organization and is also a Civil Society Associated with the United Nations Department of Global Communications. Visit our profiles on Guidestar, Greatnonprofits, and FastForward.