World governance is descending into aggressive right-wing nationalism. Countries that once preached a liberal democratic order are now pivoting towards nationalistic conservative policies. In contemporary political discourse, there is a visible rise in the intolerance of diversity, activism and the global community. This resistance is evident in countries across the globe. In Brazil, Bolsonaro has established himself as a right-wing, Pan-Christian representative, uniting Catholics and evangelicals with an idealized mythical representation of Brazil's past proceeding to its imagined future. Turkey's growing Islamisation is also a direct impact of the growing religious right-wing nationalism under President Erdogan. In the United States, the attack on Capitol Hill on January 6th 2022 had suspicious undertones of Christian Nationalism. Despite differences in history, culture, language, geography and ethnicity, the commonality between these instances is their execution of a populist nationalist uprising.
Populist Nationalism
The global shift towards right-wing nationalism has been accelerated through populism – a narrative leveraging a symbolically unified "nation" opposing corrupt "elites" and external adversaries through the power of a charismatic leader, considered the voice of the will of the nation. Notably, the contemporary emergence of populism has hardly been representative of such a claim. Populism in the twenty-first century is rooted in historical anxieties stemming from colonialism, invasion or global loss of status, and globalization (as related to the fear of loss of national identity). Populism mainly relies on the politics of resentment and victimhood of the masses. The leaders exploit and project hatred towards groups and classes that may seem privileged or exclusionary and not the majority. An important characteristic of this new populism is its underlying emphasis on religion as a fundamental element of identity-building. A clear example would be European nations and how they have managed the "immigration crisis". The arrival of migrants and asylum seekers from the Middle East and Global South has led to the reemergence of Christian nostalgia for a golden national past. This has relegated Islam to the position of an intrinsically foreign culture – one perceived as a regressive threat to the "Christian secular civilization" that European nations uphold as cultural. In this way, what we see is the construction of a nationalist "us" versus "them" anchored in religious identity.

The rise of islamophobia in European countries is directly linked to the rise of populism. This is evident with the increase in votes for anti-Muslim sentiment witnessed in the national elections. To maintain power, populist political parties portray Islam and Muslims as threatening to or contrasting European values. The targeted vilification of Muslims – othering them as non-assimilating, violent, backward, and uncivil –is a rhetoric propagated primarily by western countries, accelerating since the September 11 attacks in New York and Washington DC in 2001. With the rise of populism, these narratives have often become anchored in western imagery through perceived stereotypes of Muslim gender roles. A non-western migrant is viewed as a misogynist and a non-western migrant woman as a victim that needs to be saved. Consequently, the relationship between gender and populism is also threatening to women's rights movements.
Populism as a concept is rarely about power in the hands of the people, it is about a leader with unprecedented power, validating notions of supremacy of the common or majoritarian. A system that is populist, focuses on mobilizing the masses using strong rhetoric and is likely to use minorities as "them" or "other". The whole process of denying yet controlling "them" is part of the vision. In a patriarchal populist society, women tend to fall under the bracket of an "accessible commodity" to control. More specifically, women tend to be victims to policies concerning their private lives. A very popular instance of this is the recent Supreme Court decision on Roe V. Wade , which helps visualize what controlling women's reproductive rights really means. As Deniz Kandiyoti writes:
The oldest deal with patriarchal power in all its forms, [is] now being played out on a national scale with the powerful resources of paternalistic populism…Stirring up moral anxieties over women's conduct and propriety is key to a populist discourse.

Deniz Kandiyoti, No laughing matter: Women and the new populism in Turkey
Populism and right-wing politics rely deeply on patriarchal systems, wherein women uphold the cultural order from within as part of the building of the "imaginary nation". For instance, in Turkey, Muslim Sunni women's manners and behavior are put to a moralistic standard that is almost unattainable. More importantly, populist leaders tend to appease grassroots and local family-based politics to appear as one with the community. This entitles the leader to construct societal norms. As a result, and in order to be agreeable, populist leaders tend to move women to their traditional roles of altruistic caregiving for national interest.
There is a deeper consequence of family-based local politics that is often overlooked. As put by a female AKP local activist in Istanbul, "the AKP conveys the message to women: 'we are going to discipline and tame your husbands and children. In our community men provide for the family, and thus the unity of the family is secured. Provision of jobs and [instilling] the fear of God (in men) powerful enough to protect you against the outside world and compassionate at home. What else would women want?"


Alev Özkazanç, Gender and authoritarian populism in Turkey: the two phases of AKP rule
Femonalitionalism as a Colonial tool of Ethnic Oppression
As Sara R. Farris elaborates in her book, In the Name of Women's Rights: The Rise of Femonationalism, the stigmatization of Muslim men as enemies of gender equality and Muslim women as oppressed victims that need protection both build on gendered prejudices that the colonizers applied to their non-western colonized subjects. As Gayatri Spivak's "can the subaltern speak?" emphasizes this idea as a flaw of contemporary feminist interest movements. Feminist attempts to liberate women from patriarchal chains have promptly undertaken a racist and xenophobic categorization of all brown women as dominated subjects in need of 'saving' by white women from brown men. The demonization of Muslim men and the perceived subaltern status of Muslim women is an example of femonationalism.
Femonationalism is the association of feminist ideas with nationalist ideologies with specific xenophobic incentives. The term was coined by Sara Farris to explain patterns of infantilization of Muslim women in France. The understanding of France's femonationalism is rooted in colonial emancipation of immigrant women enslaved by immigrant Muslim-Arab men. As such, it establishes a separation of the muslim-immigrant community from the 'values' of French society. This idea is exemplified by the imposed bans on Burqinis in public pools and of the Hijab in schools, under the pretext of limiting religious symbols in public spaces. Ironically, the nuns face no such imposition. The sentiment is also visible in the political rhetoric of political personalities like Marine Le Pen, former president of the Rassemblement National, who mentioned "Talibanisation of certain neighbourhoods" and stated that "mass immigration results in communitarianism and the terrifying retreat of women's rights" [translation]. The colonial claim of the West, that it seeks to liberate Muslim women from their oppressive circumstances, forced onto them by Islamic fundamentalists (in some cases stereotyping non-fundamentalism), has gained unprecedented prevalence and serves to infantilize non-western populations.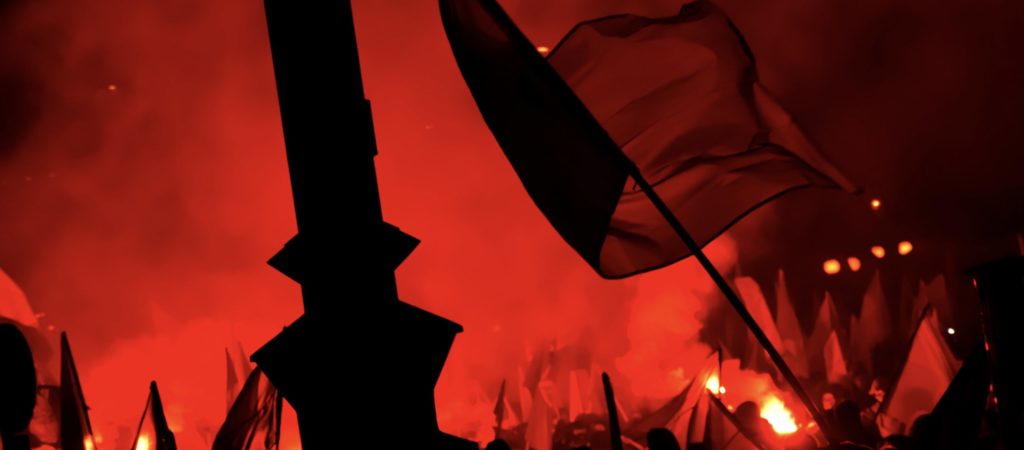 India: a case of Femonationalism
In line with France, India provides a strong example of femonationalism. The BJP-led right-wing government has integrated colonial tools to execute Islamophobic and nationalist communal practices. Under Modi, India is witnessing a distinctly polarized society. The rise in sectarian politics and fake news have allowed the government to systematically target the Indian Muslim community. The BJP's agenda has a distinct resemblance to that proposed by Donald Trump in the United States, the National Front in France, and many European countries.  They display similar methods shaped by similar ideologies: against bureaucracy, using an "us" vs "them" narrative – predicated on the lines of racism, ethnic and religious distinction –, and embodied by a "people's leader" attempting to salvage national identity and sovereignty (eg. the goal to Make America great again), through the use of anti-immigration, anti-feminist and misogynistic policies. 
India is witnessing its largest majoritarian uprising in recent history fuelled by Hindu nationalism. Multiple laws aimed to segregate the Indian Muslim community from the broader Indian society have been enacted and carried out with impunity and without disruption from authorities. In 2017, the BJP government banned beef in most states – consumed largely by Muslims, Dalits, and Christians in India – to highlight the sacralized status of cows in Indian society. Despite the ban, several meat shops were looted and burnt on the grounds of suspicion, with many losing their source of income and even lives. The Government of India additionally introduced the Citizenship Amendment Act (CAA) in 2019. The CAA amends Indian citizenship, accepting and formalising the residence of previously irregular Hindu, Sikh, Jain, Parsi, Buddhist and Christian immigrants from Bangladesh, Pakistan and Afghanistan who entered before 2014. What is notable is that the Bill had no mention of Muslims and other communities that fled persecution, such as Rohingya in Myanmar, Sri Lankan Tamils in India, or even Tibetan refugees. While this may seem understandable to many at first (since all the three countries mentioned in the Bill are predominantly Muslim), this act is particularly discriminatory when associated with the National Register of Citizens (NRC).
The new proposed NRC will be an official record of legal Indian citizens based on a prescribed set of documentation within a specific duration (the nature of documents is never mentioned). This becomes particularly dangerous for Indian Muslims, who often fail to find themselves in the NRC and have no means to re-enter the country, as opposed to other religions that can access entry via CAA. Such exclusion creates a system of hierarchy that slowly excludes Indian Muslims from citizenship and its associated protections, while welcoming other religious communities. These policies also have noted gender dimensions – in most cases, it is women who become refugees for a lack of better documentation after marriage.
These efforts to exclude Indian Muslims are widely recognized as a form of ethnic targeting and religious marginalization. The construction of "detention centres" in Assam for 'refugees' that come out of this process adds suspicion of a genocide in the making, with noted resemblance to China's ethnic targeting of Uyghur minoritites in 'education camps'. The act was widely criticized with large-scale protests held more so by women nationally and internationally. Organizations such as the Human Rights Watch and UNHCR have heavily criticized the act for its discriminatory and exclusionary efforts to communalize refugees and target Indian Muslims. Due to the opposition, the CAA-NRC are currently only introduced in Assam with hold on their nationwide implementation presently.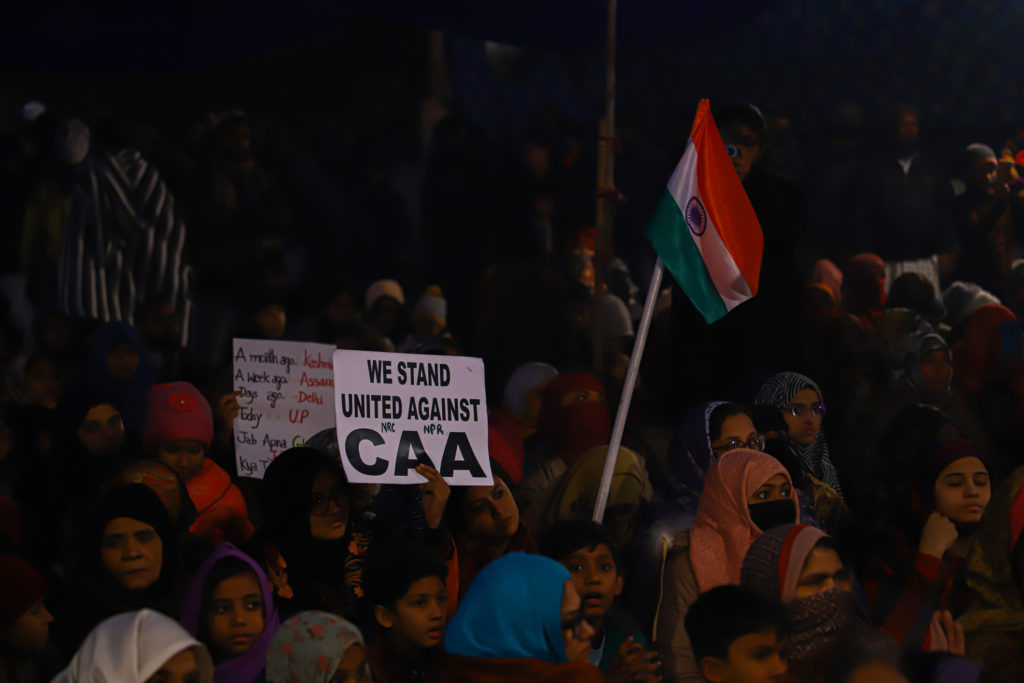 Government agencies and representatives have also favoured conspiracy theories such as Love Jihad – a belief that the 'sacred' duty of a man is to protect the women of his community, as women left to themselves are vulnerable and naive, and Muslim men might take advantage of their gullible state. Such a policy takes away the agency of women and is rooted in the assumption that women cannot think and make decisions for themselves. What started as a harmful narrative has now become policy, and is now a law as part of anti-conversion in the largest state in India.
Hindu right-wing groups are anxious that Muslims will 'steal' their women and turn India into a Muslim-majority nation by converting their women to Islam and forcing them to produce Muslim children.

Sahar Bhog, Why 'Love Jihad' Is An Attack On Women's Rights
This policy highlights how patriarchy and misogyny in India manifest in narratives where women symbolize the 'purity' and 'honour' of a community, and hence need to be surveilled and controlled. In many ways, these policies embody femonationalism, with Muslim men perceived as threatening to Hindu women, and Hindu women perceived paternalistically, and become a subject of community interest. The way these policies generate discrimination and further violence has an uncanny resemblance to how anti-Semitic narratives of Jewish World Domination were utilised to victimise Jewish minorities.
In the Name of Empowerment: Efforts to Weaken Indian Muslim Women
The effort to demonize Muslim men and structurally stereotype them as backward and foreign is a development that is being woven into Indian civil society. In 2017, the lower house of parliament passed the Muslim Women Protection of Rights on Marriage Act, popularly known as the Triple Talaq bill. The bill made instant triple talaq – when a Muslim man who divorces his wife by pronouncing the word 'talaq' three times – a criminal and nonbailable offense, proposing a three-year jail term for those prosecuted. This effectively means the "accused" husband can be arrested without a warrant. Although the bill does entitle women with the custody of their children, it does not indicate how their financial situation will pan out. This is important to consider, as Muslim family structures in India are predominantly patriarchal with the man being the dominant figure in the family. While the law was made to protect Muslim women, none were actually consulted, making the measure inadequate to protect them. Since then, many organizations have come forward to support the bill, but they have also raised suspicions of its criminalization as a means to weaken Muslim economic standing in India. Ultimately, the BJP government was applauded for its efforts to protect Muslim women, without intricately examining the long-term economic impact these policies would have on them and their communities.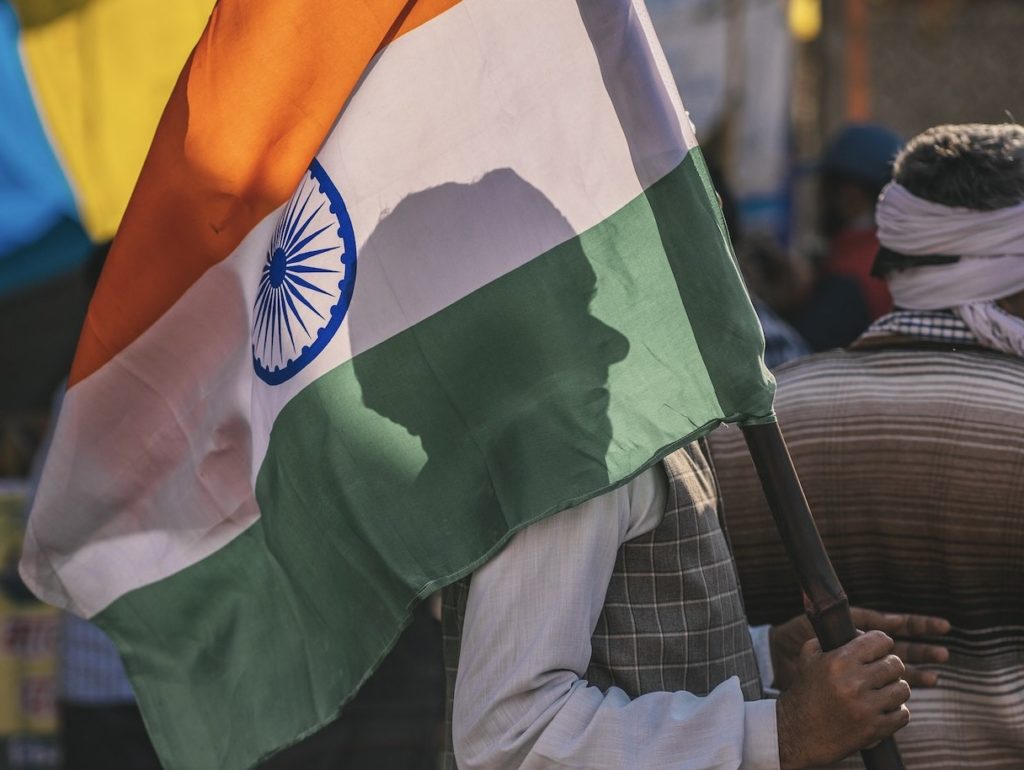 Hijab Row in India: Structural Limitations on the Education of Muslim Women
India's femonationalism reached new heights recently when the BJP-led Karnataka state government in India issued a circular mid-semester to restrict the wearing of the Hijab in College. Several girls challenged this order before the Karnataka High Court. The Bench of three judges ruled that wearing Hijab is not an essential practice in Islam and prioritised uniformity in dressing above the Hijab-clad women's right to education. Legally, a Hijab does constitute part of practicing one's religion, a fundamental right under Article 25 of the Indian Constitution, which stated:
All persons are equally entitled to freedom of conscience and the right to freely profess, practice and propagate religion subject to public order, morality and health."

Article 25 of the Indian Constitution
Several students protested this ruling. In Karnataka, the state administration issued strict orders for those violating the High Court ruling and affirmed they would not be permitted to write their qualifying tests. As a result, 40 girls abstained from appearing in exams, including Muskan Khan.
"Muskan Khan, a student from Karnataka symbolized Muslim women's resistance when in February 2022, Hindu Right Wing men heckled her for wearing a Hijab, shouting Hindu religious slogans "Jai Shri Ram", enraged she shouted back "Allah hu Akbar" while refusing to bow down to their heckling. Later, she explained how she has been wearing the Hijab since age 7 and considers it as her dignity, her identity, and her pride."

Rabia Shireen, The wire, 2022
This majoritarian state oppression portrays itself as the savior of Muslim girls, claiming the argument that girls are being manipulated by their oppressive families and Islamic societal conventions. The court justified its stance by addressing the "institutional dignity and efficacy of the government" and dismissed the issue of the right to dignity of the women students. Civil society later criticized the state ruling and the matter has continued to be contested – now being heard in the Supreme Court of India since September 2022. Critiques noted that the Karnataka High Court judgment displayed no concern for the right to privacy, the autonomy of women's choice, and their safety. Vilifying a community by pinning a piece of cloth as oppressive and coercing unveiling is in true respect disregarding women's autonomy and denying them individuality and personhood.
As such, Femonationalism in the Indian context is visible in the nexus of right-wing populism, patriarchy, and Islamophobia with an intention to police and control women's private lives. Ironically, an educational space should be instilled with ideas of plurality, respect, and tolerance – all of which were completely overlooked in this case. The court did not account for the impact such a policy could have on female students whose families come from "Islamic orthodoxy" and are made to choose between religion and education. The covering of the head to mark respect and modesty is common in Indian rural society and culture. In this line, protests with a saffron scarf highlighted the strategic communal targeting of these policies to explicitly exclude communities from accessing education. Muslim populations have the lowest literacy rate as a religious group in the country. As such, the hypocritical oath of saving Muslim women has, in every sense, coerced them into greater victimhood than they had been. By systematically snatching any means of financial and educational autonomy, India's government is trying to intimidate Muslim women to silence. However, women are doing everything but that.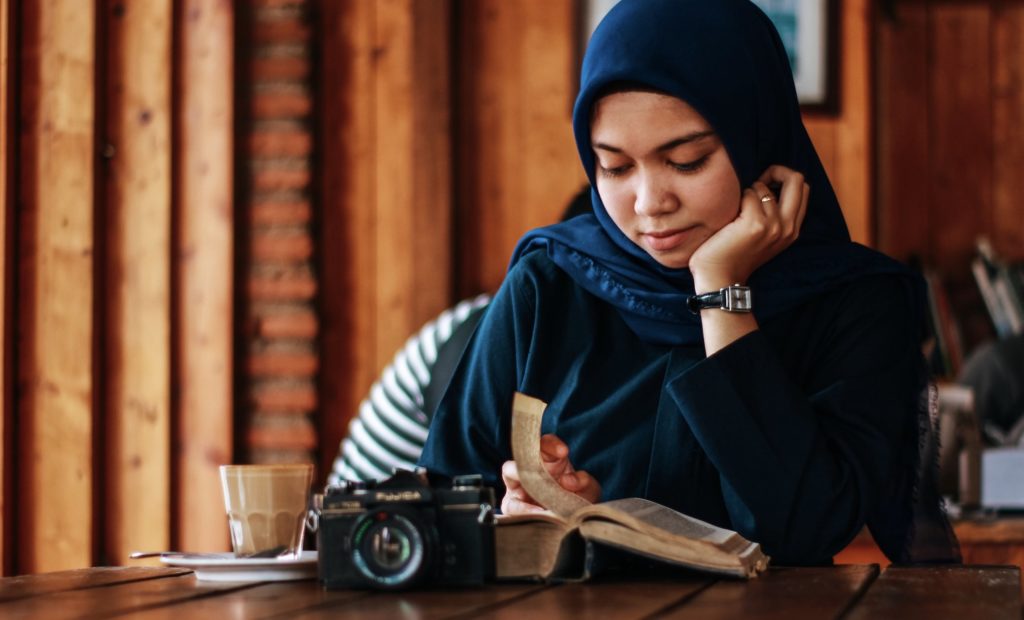 Muslim Women as Resistance
Muslim women in India have been subject to oppression, exoticization, and misogyny at the hands of Hindu right-wing nationalists. There have been efforts to terrorise Muslim women with rape threats who have widely dissented against BJP's exclusionary laws. These women are now being attacked online, or even auctioned for violence on apps like Sulli Deals and Bulli Bai ('Sulli' and 'Bulli' are derogatory terms often used to describe Muslims). Similarly, the exoticization of Kashmiri women as "available" after the abrogation of Article 370 calls back toward colonial tools of oppression and intimidation.
Despite right-wing efforts, Indian Muslim women are at the forefront of fighting Islamophobia, asserting their voice despite the state deeming them voiceless. Muslim women are leading the movement for religious freedom, dignity, and equality. Many organizations in India are fighting the structural violence perpetrated against Muslim women on both the levels of gender and religious identity. Organizations such as Muslim Women's Forum are working toward empowering and educating Muslim women through their leadership programs, with the main goal of their emancipation and inclusion in educational spaces. Similarly, Led by Foundation focuses on translating Indian Muslim women's education into career skill-sets to facilitate their financial inclusion, and are unveiling new Muslim women-led research to address issues of hiring bias. Local NGOs like CORO are working at grassroots levels to promote adult literacy of marginalized Muslim and Scheduled caste women in India. Community-driven organizations such as All Muslim Youth Majlis, a socio-cultural organization for minorities and poor classes in Bihar, have also been promoting literacy and education of Muslim women as a tool to counter oppression and promote their economic security.
These efforts provide hope against the radicalism of state machinery and acknowledge the systematic prejudice associated with Muslims in India. The obsessive desire to control and paternalize marginalized women is being countered by strong women who are not afraid of Hindu masculinized authoritarianism, proving their expression in a nation declaring them as subaltern.
---
IVolunteer International is a 501(c)3 tech-nonprofit registered in the United States with operations worldwide. Using a location-based mobile application, we mobilize volunteers to take action in their local communities. Our vision is creating 7-billion volunteers. We are an internationally recognized nonprofit organization and is also a Civil Society Associated with the United Nations Department of Global Communications. Visit our profiles on Guidestar, Greatnonprofits, and FastForward.