Tunisia?
You might be wondering, what is Tunisia, is it edible? (As a Tunisian who works with foreigners, I get this all the time). To make it clear at once, Tunisia, officially the Republic of Tunisia, is the northernmost country in Africa and a part of the Maghreb region of North Africa. It is bordered by Algeria to the west and southwest, Libya to the southeast, and the Mediterranean Sea to the north and east.
To make you curious about this beautiful country, Tunisia shows off the influences of various civilizations that have settled in the country and tourists call it the green Tunisia and the Greek Tunisia.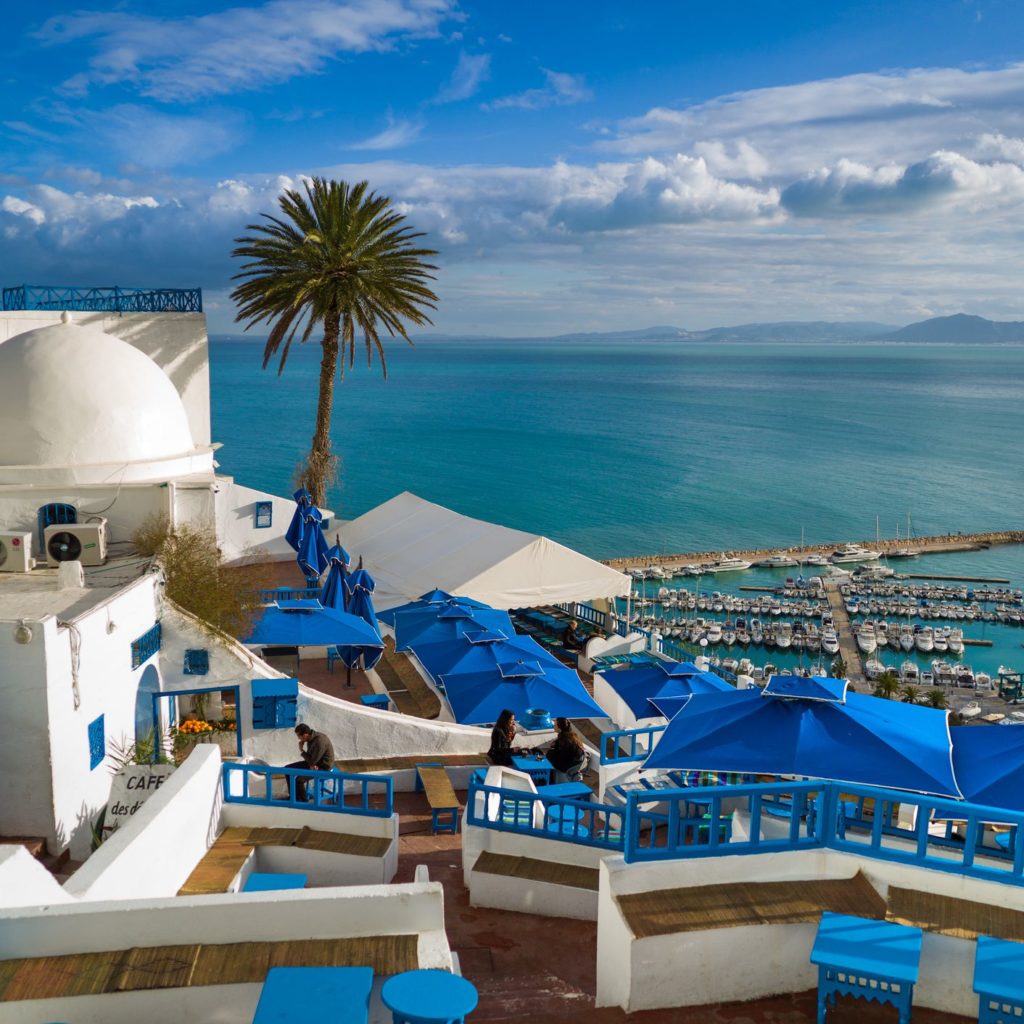 Other than its astonishing beauty, Tunisia is known for giving women their rights to defend themselves, to be what they aspire to be and enough space to express themselves and be independent. In this context, this article is going to highlight three Tunisian women who are considered famous and successful nationally and internationally.
Successful Tunisian women in sports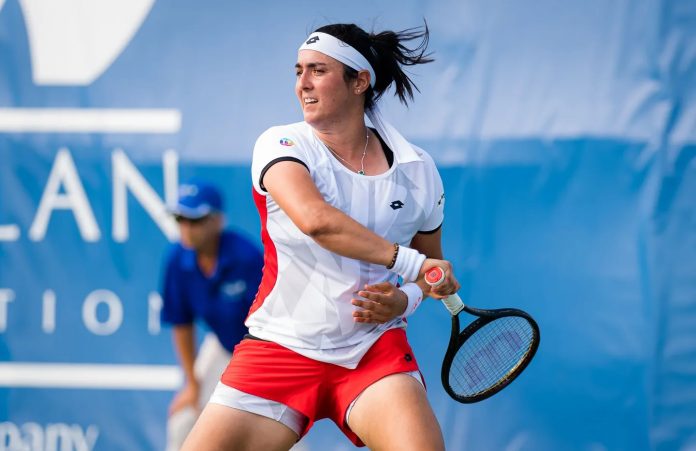 According to First Starz, Ons Jabeur is a Tunisian professional tennis player who is ranked sixth worldwide in May 2022 by the Women's Tennis Association. She is the highest-ranking Arab tennis player in the history of ATP or WTA rankings and is also the current no. 1 African Player.
Jabeur as always been the pride of Tunisia. Although she is only 27 years old, all Tunisian citizens know this successful woman and always encourage her to go forward.
This young tennis player never fails to show respect to her country and to her people in every place she goes in the world. After finishing the game and winning the battle, she always asks for the Tunisian national anthem to be aired. The last time she won, she asked the DJ to air Tunisian song of Balti, a tunisian rap singer.
I'm trying to give the example for Arabic girls and African girls. It's kind of tough because we don't have much experience in playing tennis, for me I'm happy to be an example for the young kids. It's very tough to be a pro when you come from Tunisia, but I'm trying to give the message that if I can do it they can do it.

Ons Jabeur
Successful Tunisian women in film industry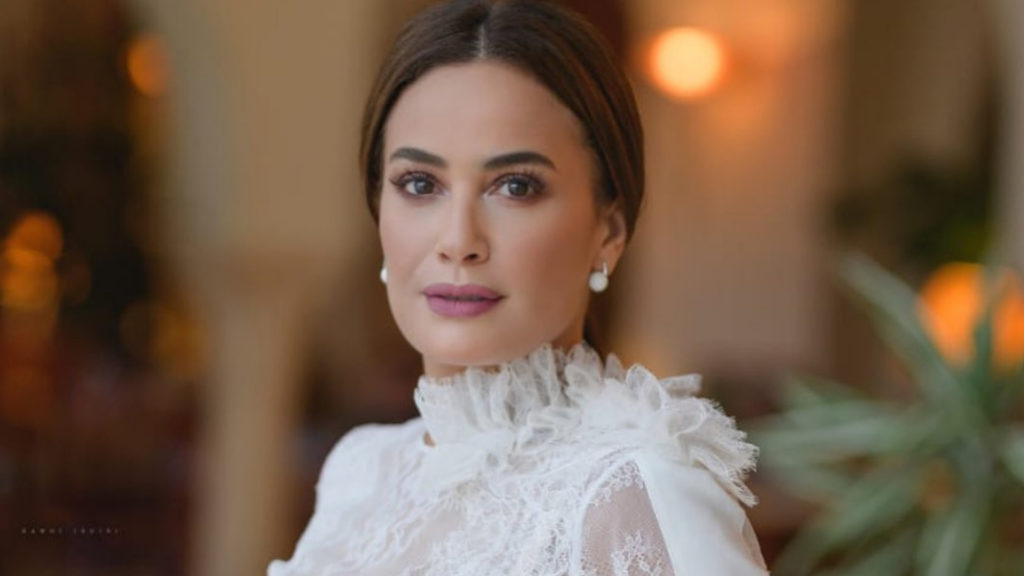 A woman who likely needs no introduction, this Cairo-based Tunisian actor is one of the most celebrated stars in the Middle East. Although she has a career spanning more than two decades and a list of roles more iconic than the last in her repertoire, Sabri shows no signs of slowing down anytime soon.

VOGUE
According to her website, Hend Sabry is a Cairo-based Tunisian actress and lawyer. She was born in Tunis on 20th November and received her license in law at the Faculty of Law of Tunis in 2001. Later she completed her masters in law intellectual property and copyright in 2004. She received more than 25 awards in appreciation of her achievements as an actress including five awards for her astounding portrayal of an HIV positive woman who suffers because of her affliction from her society.
Tunisian actress Hend Sabry has been active in social and humanitarian work. Since 2009, she has been working closely with the UN World Food Programme to raise awareness about hunger in the region. In 2010, Sabry had officially become a WFP Regional Ambassador against Hunger. As a reference to Sabri's website, In 2015, she delivered an inspirational speech about hr mother at TEDx Cairo Women, which was held at the American University in Cairo.
Kapitalis, a Tunsian online magazine states that Hend Sabri is the co-producer and heroine of the new Egyptian series "Finding Ola" on the Netflix streaming platform. She plays the character of Ola, a mother of two who is trying to find her way after her divorce. Currently, her show is the most watched Arabic series on the international Netflix streaming platform.
In addition to playing the main role in the series (Ola), Hend Sabri is also a co-producer of this comedy-drama which quickly proved to be a big hit with viewers.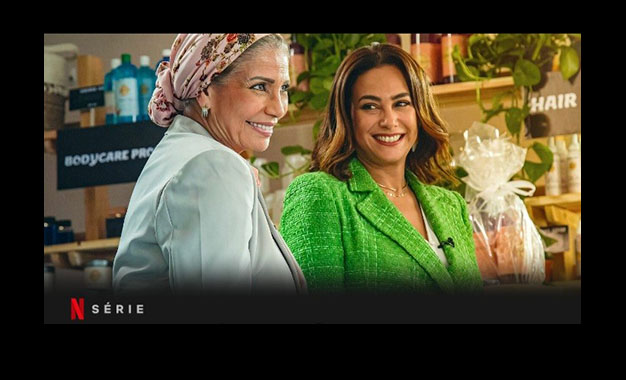 Successful Tunisian women twards entrepreneurship
Sana is a Tunisian craftswoman who runs her business near to a palm grove in her hometown of Kébil, Tunisia. She's a young, ambitious, and hardworking micro-entrepreneur who's just starting out in her career.
Sana's activity consists of manufacturing decorative objects and furniture made of palm tree wood waste. She transforms the wood using painting and engraving techniques and creates wood sculptures, trinkets, mirrors, chairs, cupboards.

Selma et al
To be able to do her own business, she worked for years in silence facing many hardships especially when it comes to transportation. Sana has also benefited from direct and personalized coaching in handicrafts design with the help of PNUD (United Nations Development Programme) to improve her products in terms of conception, packaging, functionality, choice of colors and to facilitate their marketing.
Examples of what she does: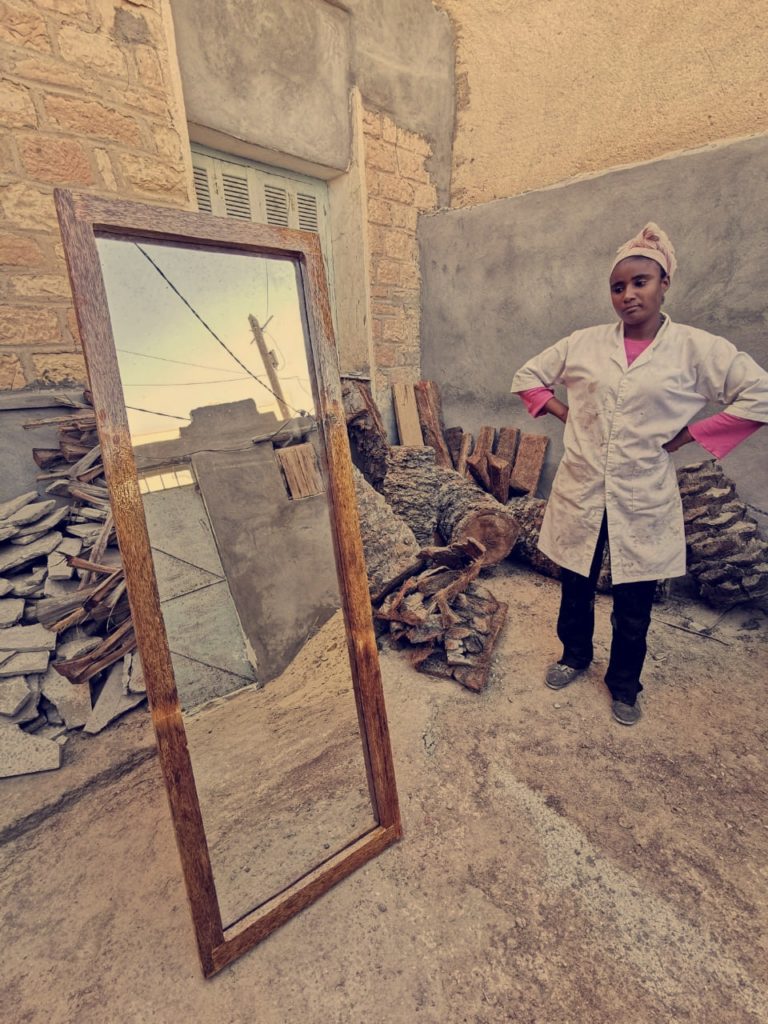 "Thanks to my perseverance and the support I received, I believe that I am well-positioned as a woman entrepreneur in Kébili. For me it is a great achievement!"

Sana, the craftswoman
Bottom line is, success knows no gender. Even if your society offers you no chance to shine and prove yourself in the world, then you should create the opportunity by yourself and fly higher than everyone's expectations, your society included.
You only live once, whether you make it worth to exist or not. 
---
IVolunteer International is a 501(c)3 tech-nonprofit registered in the United States with operations worldwide. Using a location-based mobile application, we mobilize volunteers to take action in their local communities. Our vision is to create 7-billion volunteers. We are an internationally recognized nonprofit organization and are also a Civil Society Associated with the United Nations Department of Global Communications. Visit our profiles on Guidestar, Greatnonprofits, and FastForward.