Racism, a socially uncomfortable term that, despite its awkwardness, must be spoken about if it is to be successfully rooted out. With renewed strength following the murder of George Floyd at the hands of a Minneapolis police officer, the Black Lives Matter (BLM) campaign has been reignited. The struggle of people with black, asian and minority ethnic (BAME) descent has resonated around the world now as the grievances of those protesting continue to be manifested within their daily lives. At the tip of the iceberg, lies this horrific act of police brutality, but underlying it is the historical context of racial prejudice, institutionalised within layers of government, legal systems and workplaces across the world. And as we will explore, these aspects of racism combine to form the ground roots of a culture that is, for the most part, blindly biased towards certain ethnic and religious groups.
Highlighted by Pandemic
While some governments have built up a stellar track record of dealing with the Coronavirus, others have not fared so well. We are now witnessing discord escalating within the states that have had generally poorer reactions to the crisis and, although the list of inept leaders during these times is long, there is a clear paradigm of intrastate unrest. The crux of the dissatisfaction, however, is not the Coronavirus. Like a match to a combustible, the pandemic has brought issues of race into the spotlight. Not just confined to police brutality, the world yearns for social justice and, as shown with the George Floyd protests, there is still much work to be done to fight racial disparity. Speaking about the US, Heuvel notes that: throughout the pandemic, ethnic minorities have been infected and lost their jobs at higher rates than white people (2020). There is a clear need for systemic restructuring to even out the disparities and such a need is not confined to the US. After all and as our next segment seeks to explain, the roots of racism are lodged with the historical justifications of slavery.
The Backstory
Tracing as far back as the 8th and 9th century, beliefs that reflect a racial worldview have festered with early scientists theorising about human classification. All through the period, their claims were based on their individual philosophies and concepts identifying different races. With that being said, however, as Wade, Smedley and Takezawa acknowledge:
"There are no genes that can identify distinct groups that accord with the conventional race categories. In fact, DNA analyses have proved that all humans have much more in common, genetically, than they have differences"
The notion of biological race has been recognized as more of a cultural intervention without logical bases. Up until the 18th century, ideas of Africans as being inferior resounded among those supporting slavery. However, from various viewpoints, its history differs for different countries and regions. What the majority overlooks is that racial ideas are aimed at Africans and their home continent. The impact resulting from the Atlantic slavery on Africa arguably has a heterogeneous effect in the post-slavery era. The effects can be evaluated not only in terms of underdevelopment and depopulation, but also in the way in which the continent came to be imagined in Europe, after colonization by the Europeans. Society further strengthens the concept of race to justify segregation in power and status amongst diverse groups of individuals. Evidence of past injustices, and recurring incidents of brutalities, enslavement, segregation and inequality thrive in the 21st century.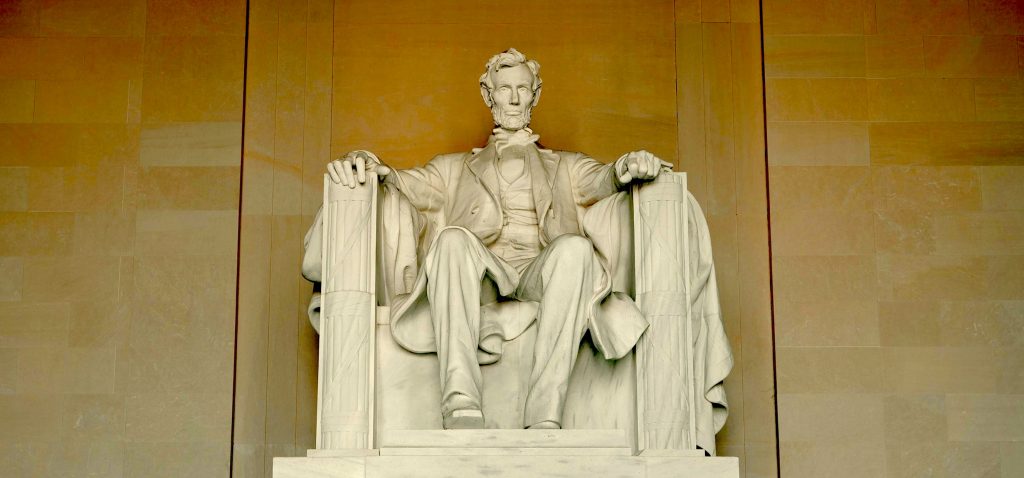 Enter the 'Us versus Them' Mind
Human minds are tribal, wired through centuries of evolution to see minor differences as threat. We will make practically instantaneous distinctions between what we perceive as friend or foe and when it comes to colour, the threat detection is severe:
"Stick a volunteer in a brain scanner and quickly flash pictures of faces. Among typical white subjects in the scanner, the sight of a black man's face activates the amygdala, a brain region central to emotions of fear and aggression, in under one-tenth of a second"

(Sapolsky, 2019)
While this inherent prejudice may be troubling, we can usually override this fear almost as quickly. The amygdala controls our 'fight or flight reflex' and only operates under times of stress. It works by overriding rational thought, great if you are running from a tiger, less so when trying to comprehend a tough debate. To really get ahead of racism, we must not fall victim to the divisive tensions that stoke prejudice and discourse. Cooperation is key and rational thought must prevail.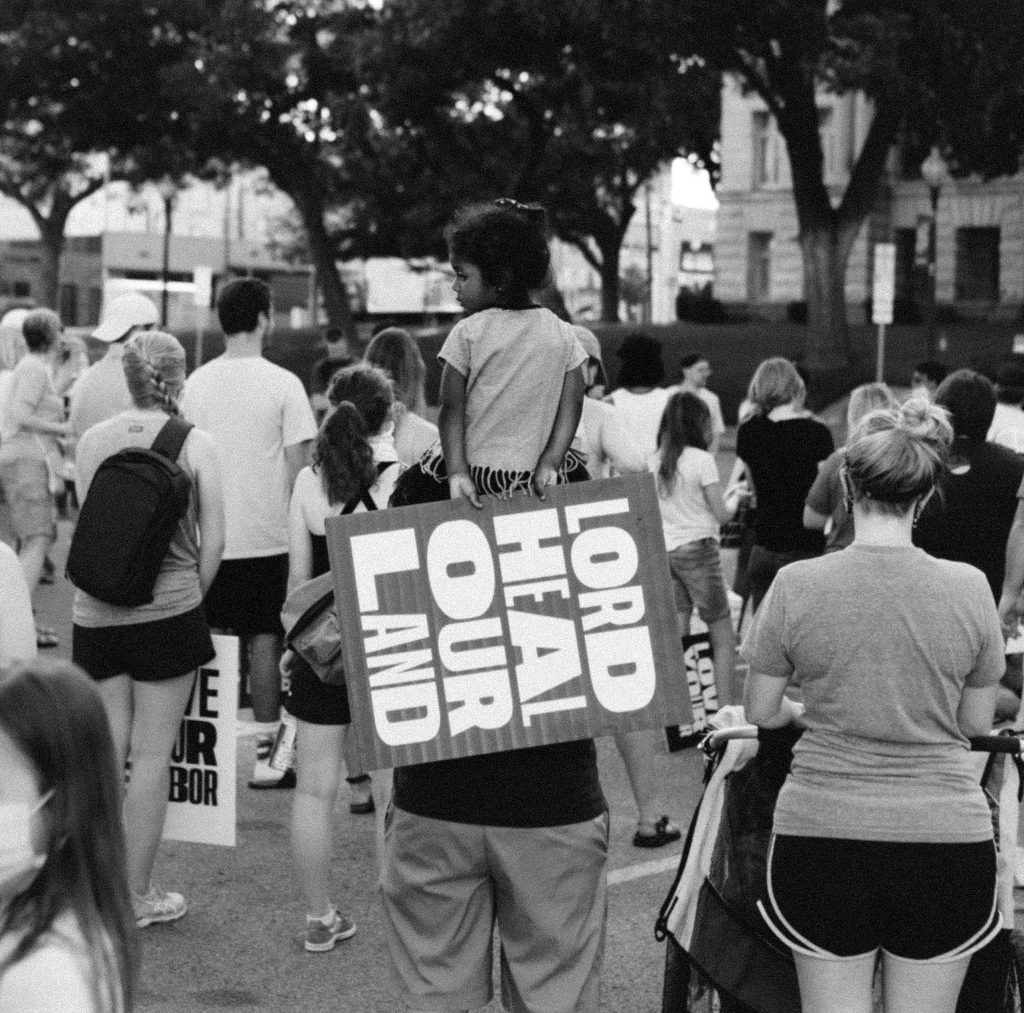 Injustice & Civil Unrest
Societies in the developed world are now defined by a prolific meritocracy, one where heavy competition is the principle rule and inefficiency is brutally punished. Yet despite all neoliberalism's emphasis on 'merit', the jarring reality of the political and economic ideology is one of inequality. As Monboit claims, neoliberalism has become a self-serving racket:
"the result is that workers, job-seekers and public services of every kind are subject to a pettifogging, stifling regime of assessment and monitoring, designed to identify the winners and punish the losers"

(2016)
Long established within this system is a highly pervasive form of racism and with that, it is infused into the entire fabric of society. Similar trends are prevalent in different forms across the world and woven into these statistics is a deeper facet of disproportionately poor socio-economic conditions for those people belonging to ethnic and religious minority groups. Crime and violence are symptoms of structural and cultural racism and what we have been recently seeing in the US and elsewhere with the uprisings proves this. The pandemic has accelerated a number of global trends, the BLM pro-justice movement is just one of those that have been hastened and we as a global community should use this momentum to push for a new and better system.
Restructuring & Reform
Without a doubt, racism drives a lot of killings, abuse and neglect. The death of George Floyd led the BLM campaign against police brutality and demands for social justice. Out of all the complaints raised against the police, the biggest one in recent years—echoed by the Black Lives Matter movement—is that police are racially biased. There have been growing concerns to address the issue of police discrimination against the African Americans. In the US: "African-American adults are 5.9 times as likely to be incarcerated than whites and Hispanics are 3.1 times as likely" (Carson, 2018). While many argue that education is a panacea for ending racial discrimination, Ray asserts that the educated people in various institutions unquestionably uphold these disparities: "The problem of racial inequality is not just a lack of knowledge; it is the lack of a willingness among many white people to commit to an equitable distribution of resources" (2020). This has far darker connotations relating to the 'us vs them mind' discussed earlier and shows that more comprehensive police reform is necessary.
An amassing outcry to 'Defund the Police' has been a major demand from the BLM Movement and campaigners. However, defunding the police would exacerbate the problem at its core, only scraping the surface of this deeply lodged issue. Police across America need urgent structural reformation and training to address their racial biases. A reform in root-to-stem changes to their internal cultures, insurance, and governing regulations in conjunction with a tougher selection process. Beyond that, police leaders need to embrace a fundamental shift in accountability and transparency. As it stands, police departments are mired in secrecy, making it nearly impossible in some cases to find out if an officer has, for example, been disciplined in the past. More broadly, the demand to defund the police is seen as a call for racial justice, security and protection of human lives.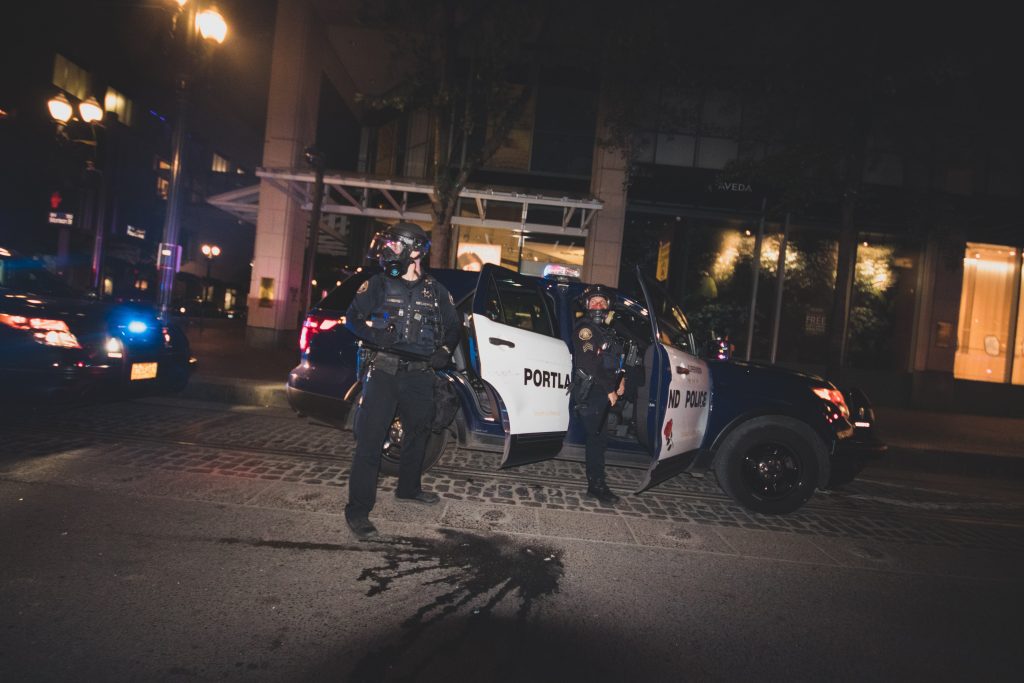 Rooting Out Racism
As we have sought to reflect, injustice is deeply embedded within developed nations, the developing world and the global sphere for that matter. At the root of the problem is the fact that systems of governance do not fully represent the diversity of their citizenry. They are racially biased to enforce a power dynamic that suits the needs of the few at the cost of the many with a western and eurocentric worldview. While the civil rights movement in the 1950's set the struggle for racial equality in motion, uprooting this, we fear, will take a very long time. Nevertheless, with such enormous odds it is too easy to focus on the ends rather than the means. From its epicenter in the US to as far as Afghanistan and Indonesia, our recent movement has had a prolific effect across the world. These means are consequential to the fight and are a victory in and of themselves. With more victories like them, equitability will come.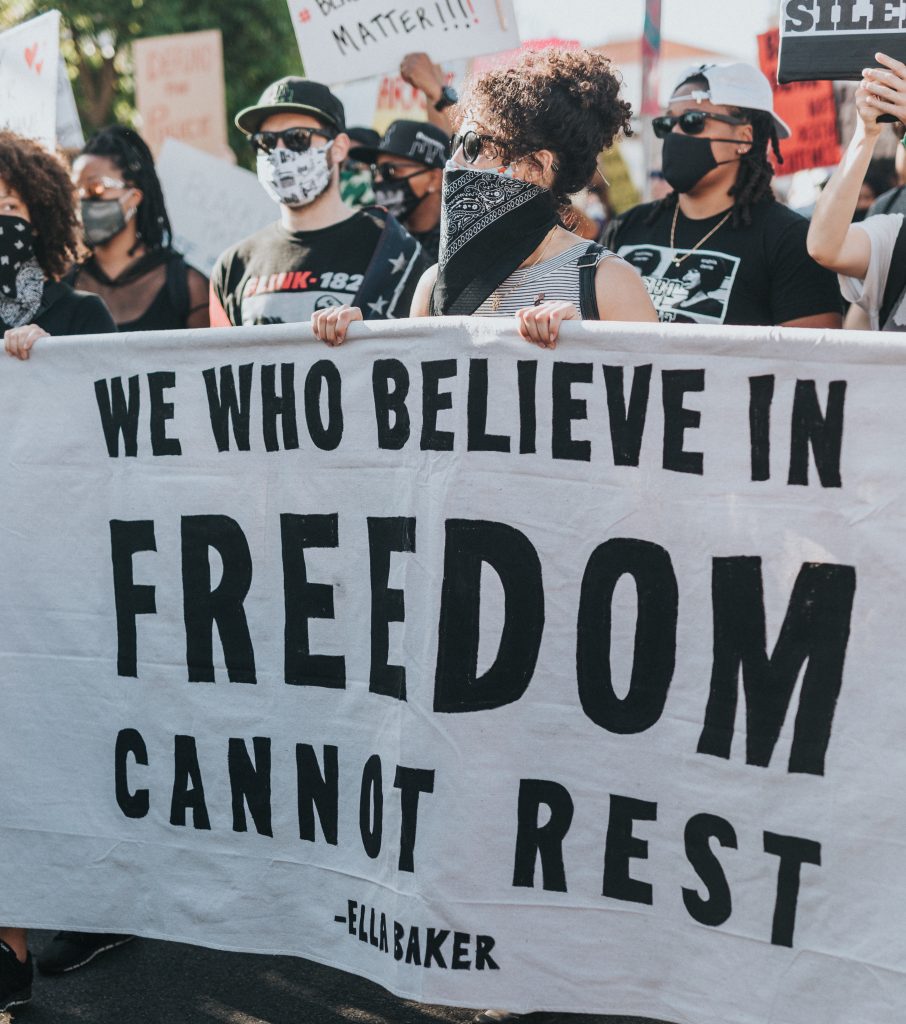 References
Heuvel, V. (2020) How we can start dismantling systemic racism. Available at:https://www.washingtonpost.com/opinions/2020/06/09/how-we-can-start-dismantling-systemic-racism/ (Accessed 16th June 2020).
Monbiot, G. (2016) Neoliberalism – the ideology at the root of all our problems. Available at: https://www.theguardian.com/books/2016/apr/15/neoliberalism-ideology-problem-george-monbiot (Accessed: 19th June 2020).
Ray, V. and Aja, A. (2020) Racism isn't about ignorance. Some highly educated people have upheld systemic inequality. Available at: https://www.washingtonpost.com/nation/2020/06/18/racism-isnt-about-ignorance-some-smartest-minds-have-upheld-systemic-inequality/ (Accessed: 20th June 2020).
Sapolsky, R. (2019) 'This Is Your Brain on Nationalism', Foreign Affairs. Available at:https://www.foreignaffairs.com/articles/2019-02-12/your-brain-nationalism (Accessed: 9th June 2020).
Smedley, A. Wade, P. and Takezawa, Y. The Many Meanings Of "Race". Available at: https://www.britannica.com/topic/race-human (Accessed: 18th June 2020).
---
Disclaimer
The opinions expressed in this publication are those of the authors. They do not purport to reflect the opinions or views of IVolunteer International.
---
IVolunteer International is a 501(c)3 tech-nonprofit registered in the United States with operations worldwide. Using a location-based mobile application, we mobilize volunteers to take action in their local communities. Our vision is creating 7-billion volunteers. We are an internationally recognized nonprofit organization and is also a Civil Society Associated with the United Nations Department of Global Communications. Visit our profiles on Guidestar, Greatnonprofits, and FastForward.