Sensitizing people to protect their environment is an act that definitely should be done recurrently and not only on the occasion of the United Nation International Days, as the World Environment Day. In this context, different members of the civil society in Tunisia and different organizations participated in the Car-Free Day event in order to emphasize the importance of preserving fresh clean air in our environment.
Motivating activities
With the encouragement of the Minister of the Environment and Energy, a lot of different workshops and a variety of cultural, environmental and sports activities took place in Avenue Habib Bourguiba in Tunis, such as Road Bicycle competition, workshops for drawing and a club of dancers.
Such activities will decrease the unfavorable effects of automobility's excessive use. Besides, it will implicitly instill in the public mindset the necessity of protecting our air and environment by practicing such activities and by using bicycles, regarding the countless benefits that cycling can offer. In fact, Cycling is a good form of exercise. It is also a simple, eco-friendly transportation option.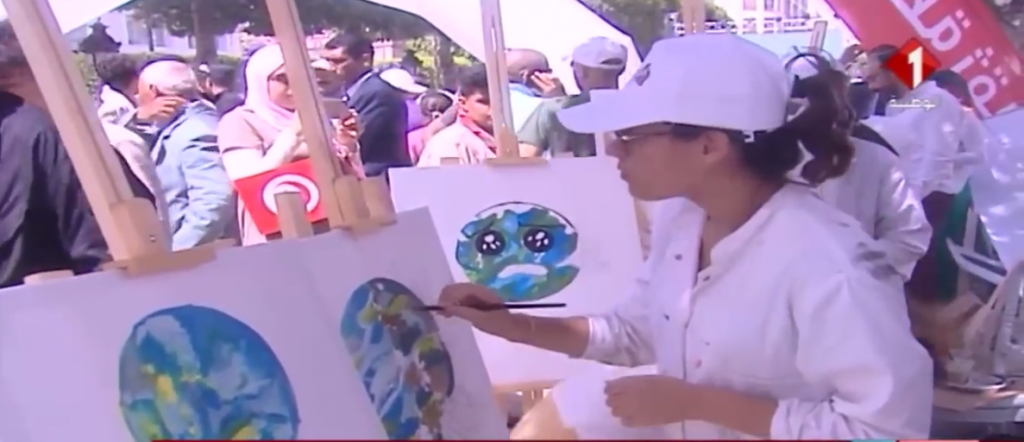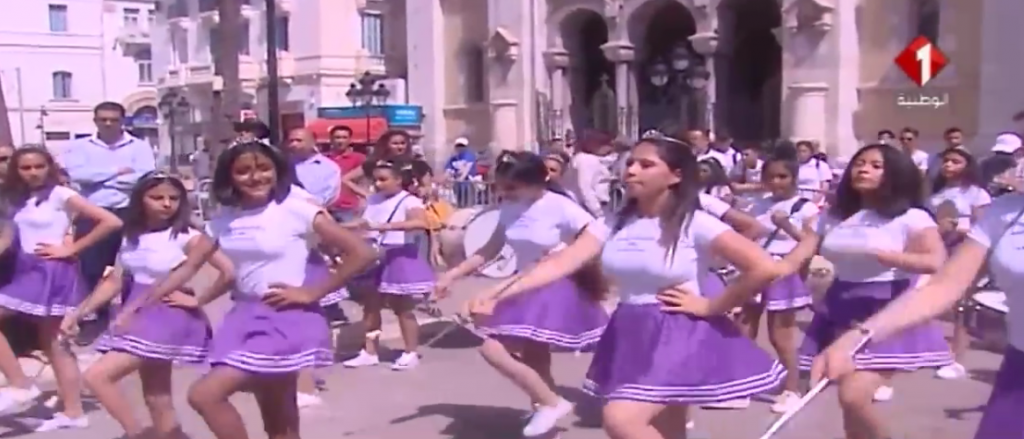 Other Resonant Activities
On the other side in the city of Monastir, the same event of the Car-Free day was initiated by Creators of Hope group and by the initiative of Mahmoud Benwas as a Manager in the administration of Cleaning and Environment.
The latter insisted that such events are highly needed especially in large crowded cities. In other words, if we reduce the use of vehicles and engines, our air will be a lot fresher and cleaner. Besides, such an initiative helps in reducing the stress caused by the excessive use of cars and the disturbing crowded streets.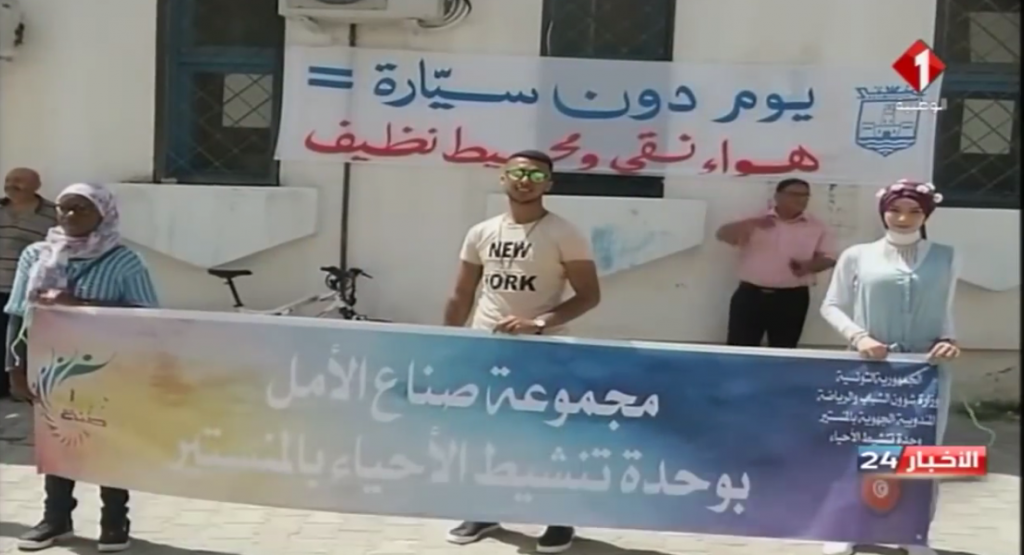 Positive Feedback
A lot of the city dwellers greatly approved this event that tends to protect our environment. In fact, different people immediately organized other dates of awareness campaigns that ought to be lead as soon as possible in order to enlarge this event's potentials and efficiency on the whole national level.
Also, some of the event managers declared that the successful reaction to this event incited the staff responsible to organize a lot of other awareness campaigns and similar events in other cities of the country. He said that it is important to protect our green spaces and plant more and more trees for the better environmental conditions since that plants are rich natural resources of the environment and represent its beauty. So, let us not take away the natural beauty of our land and lead a healthy and better life by protecting our air and our green flora.
©All photos were taken from Wataniya TV channel
---
IVolunteer International is a Gold Seal nonprofit organization on Guidestar. Operating from Savannah, Georgia, IVolunteer International connects volunteers to volunteer projects around the world. Since 2017, IVolunteer has connected over 3,000 volunteers worldwide. In 2019, World Trade Center Savannah selected IVolunteer International as finalists of the Peace Through Trade Competition. In 2020, IVolunteer International will develop and launch a geo-connecting mobile application which will be available to volunteers around the world.