There's no denying that the COVID-19 pandemic has shifted the pace of entrepreneurship in many ways. The sudden stop of economic activity throughout the globe caused the world's business to either fluctuate or change course entirely. Now, although this has, and still is, affecting many businesses, owners, and working populations, young individuals have notably taken this chance to start educating themselves about issues of financial stability and independence. Small businesses and start-ups have been emerging left and right since the start of the pandemic, and it seems like there's no stopping this new generation from taking over the economy one young entrepreneur at a time.
What sparked this sudden interest?
Since the beginning of the COVID-19 pandemic, job security and job availability have been some of the areas that have been most severely negatively impacted – leaving working individuals in a vulnerable position. Even though this issue has affected almost everyone in some way, according to a recent report by Brooking's institution the long-term effects of the pandemic – including social crises and increased economic costs – will most severely impact young adults. Indeed, the pandemic will be conditioning the future job prospects of over 1.2 billion individuals aged 15-24 years of age. Moreover, statistics for employment levels among this group are reported at an employment loss of 8.7% when compared to those of older adults, which remains at 3.7%. Through this information, it is evident that the loss of potential earnings among youth will be a reality in the near future. In response, it seems youth has decided to take matters into their own hands and delve into the world of entrepreneurship.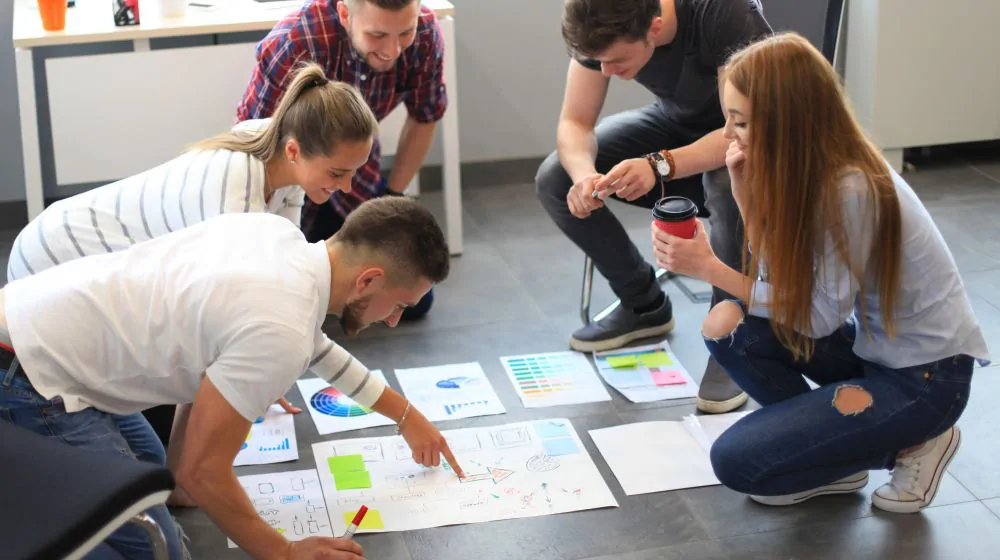 How valuable are they?
Student entrepreneurs and startup founders have long been an important and vital part of the startup ecosystem. A famous quote by businessman Gary Veynercheck affirms that "schools fail emerging entrepreneurs every day because they are not built for entrepreneurs, they are built for workers". This essentially means is that the repetitive and disciplined cycle that a school system offers to a young person may not impact every individual in the manner it was intended to, which is to learn and work towards finding a suitable job and contributing back to society. It emphasizes that some people are better cut out for job roles where they can expand their thinking, be more creative, and eventually manage their own enterprise in the future. Of course, this is not to say that the general school system is failing all individuals – it only reiterates that some people might not be cut out for the ordinary 9-5 workweek in the future, and will opt for a less conventional lifestyle. This is one of the reasons behind the growing interest in student-owned startups, which have become a novel sector in the business world.
All entrepreneurs had to start somewhere, and some of the most successful ones started out of their dorm rooms back in university. While entrepreneurship and free-thinking can develop from any individual, regardless of their age, the industry until now had been dominated by the older generation. As the pandemic leads many young people to take up the option of entrepreneurship, it becomes relevant to revisit how many of the world's most well-known businesses had their origin within the walls of schools and universities. Bill Gates of Microsoft and Mark Zuckerberg of Facebook launched their startups while still attending Harvard University – only later dropping out to develop their companies into major tech giants. To provide a more current example, Evan Speigel's company 'Snap', also an endeavor developed during school hours, recently secured an IPO of 29 billion dollars. Similarly, 'Rent the Runway, founded by Jennifer Hyman, launched in 2008 from her Harvard dorm room, now holds an IPO of 1 billion dollars. Indeed, it is evident that student-owned businesses and startups have long enriched the business sector by bringing in fresh ideas and contributing to countries' net income and innovation. Now, it may be time for the rise of a new wave of students and youth in entrepreneurship.
Seemingly, the world's economy has taken a massive hit due to the pandemic. With both existing and new businesses experiencing a financial dive, startup enterprises proved to be a helpful catalyst in uplifting the global economy. The pandemic brought about an astounding development in the business industry with startup business activity, in the US for example, growing from 3.5 million in 2019 to 4.4 million in 2020. Small businesses and startup enterprises initiated by these young entrepreneurs, including college students and newly graduated individuals, add to the economy during a dire period of time and support job creation opportunities in an otherwise stagnant scarce financial environment. Though these young individuals' contributions to society don't stop there, it is important to note the integral role and value that this new age of entrepreneurs brings to the table.
Make way for the New Age of Entrepreneurial Business!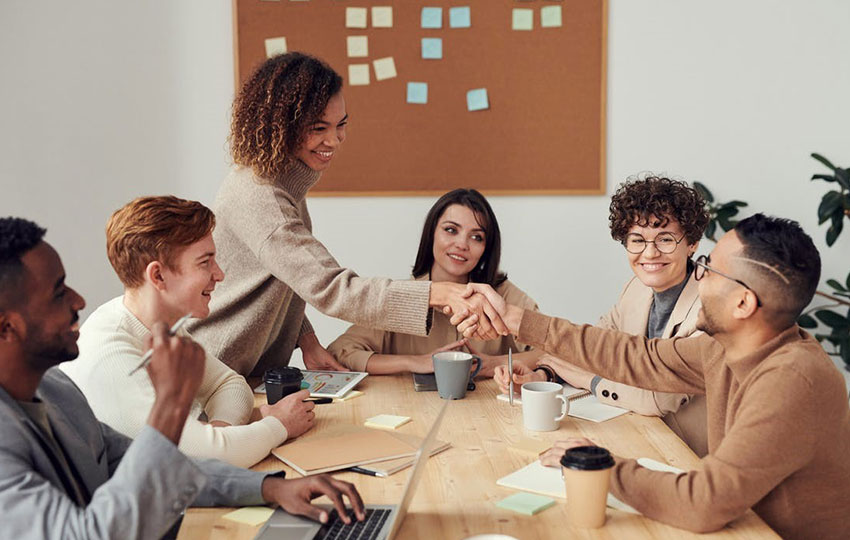 There is no doubt that both the Gen Z and Millennial generations have introduced new and innovative ideas into almost every sector. They have opened different avenues for business one might have never thought could be utilized as a stream of income. A trademark of the new age of young entrepreneurs is capitalizing on tasks and hobbies they are good at and creating a process to monetize these talents, giving them multiple sources of income. This has been especially present in small businesses and startup enterprises – ranging from photography and videography to home baking and fitness instruction. These innovative new business ideas, along with the notion of capitalizing on one's talent and starting from the ground up, are a true testament to building a sense of resilience during financial stress. The Photography business for example, for Gen X and Boomers, seemed like it would take an artillery of expensive equipment coupled with many years of experience. However, the younger generation has proven that all anyone needs is one piece of working equipment to build a strong foundation for your business. To quote The Entrepreneur "if you own a decent DSLR, you have everything you need to get this venture off the ground", and that has been the ethic that these individuals follow when initiating and running their enterprises.
Photography isn't the only field that is gaining interest in today's small business community, E-commerce and fitness instruction appear to be among the leading services offered in small business platforms. The beauty care brand "Glamnetic" for example, which is a company that produces magnetic eyelashes and eyeliner, started out as a small business and prospered during the period of the pandemic. Ann McFerran set out with a dream to manufacture easy-to-use eyelashes by adding a magnetic component to its eyeliner. Within two years, what started out as a small business from the vicinity of her own home, grew into a million-dollar enterprise. She analyzed the setbacks that the pandemic would cause to her business and strategically started saving up every penny, even though the company was making money. Glamnetics has now broadened its horizons to press-on nails and other cosmetics while accumulating immense profits and expanding the line of business by 200% from 2020 to 2021. McFerran's relentless entrepreneurial hustle is exactly the kind of example that depicts the mindset that young entrepreneurs possess, especially during a time of a pandemic.
The financial crisis derived from the pandemic has affected individuals from all over the world. To provide a glimpse of this situation, we can turn to the youth of Palestine and Cambodia. Palestinian youth have sought to overcome this challenge by creating job opportunities through tech entrepreneurship, app creation, and remote work. Similarly, SEPAK, a youth-led digital E-commerce platform that sells local Cambodian-made products at an attractive and affordable price, branched out into creating handmade masks during the COVID-19 pandemic – which can be seen as a way to embrace change and capitalize on the situation at hand. It is fair to point out that their ability to cope with and adapt to sudden change while discovering new ways of acquiring income through different avenues is an enviable skill amongst this new generation.
Observing the rising talent entering the business and entrepreneurial sphere, many organizations have begun to develop different ways in which youth could be supported and guided during this time. Organizations such as Youth Business International, a global institution known for providing support to youth entrepreneurs, launched a 'Rapid Response and Recovery program. Google provided support to over 200,000 businesses that are struggling during the pandemic, as well as financial backing and mentoring opportunities to individuals across 32 countries. The United Nations Development Programme (UNDP) launched a Business Integrity Toolkit for Young Entrepreneurs, as a way to encourage and teach youth entrepreneurs how to ethically manage and run their businesses. Shifting towards a global perspective, the World Bank approved a $200 million loan, in March of this year, to help youth and micro-entrepreneurs residing in Bangladesh by offering counseling and training services to improve local resiliency and opportunity creation.
Indeed, the way in which well-known organizations and institutions have lent a hand towards young entrepreneurs is an act that is worthy of commendation. Supporting and following organizations and websites that connect expert institutions, partners, and young individuals to develop and analyze new solutions to the critical challenges faced by underserved youth entrepreneurs can help enhance existing knowledge on the importance of youth entrepreneurship and small business enterprises.
Overall, it is clear that Gen Z and Millennials have driven a new wave of entrepreneurship. From introducing the idea that almost any skill can be capitalized and monetized upon in the digital age, to raising the concept of starting from the ground up and developing small businesses even while being students themselves, it can be said that these young change-makers have been and will continue to inspire us all into polishing and enhancing our entrepreneurial skills while giving back to society in one way or another.
What's in store for the future?
As much as encouragement and support can act as great morale boosters, there is much more that can be done to help set this group of determined individuals on the right path. Organizations such as Busines Network International, Youth Entrepreneur Council, and Startup Grind are great examples of global organizations that help young entrepreneurs through the process of building a business and improving their skills, with the support of their services and mentoring workshops. One key model of such an organization is Youth Business International (YBI). As mentioned before, this global network includes many non-profit organizations that provide help in the form of financial support, mentoring, and developmental services to young entrepreneurs aged between 18-35, to enhance their business skills as well as to create and sustain their own businesses. Organizations such as this, that recognize the valuable skillset and fast-learning mindset that young individuals possess are important for the future of entrepreneurship and business – especially as the way in which new business ideas receive support during this moment in time will impact the pace at which the business world is able to build-back from the pandemic.
Broader society should be encouraged to support and familiarize themselves with the services that these organizations provide for young entrepreneurs, and try to contribute through any means possible. However, it is also true that additional action should be taken in order to further understand and help improve the support provided for upcoming startups. Understanding that their mindsets and mental health matter and creating programs that foster healthy and positive attitudes is key, as this contributes to business success. Moreover, future initiatives should not only push for young entrepreneurs and startup organizations to gain financial support through investors, but also focus on introducing alternative means of funding- such as crowdfunding- thereby broadening their financial literacy. Another point of action that future support programs can include is the need to adjust and expand according to the current social climate. Programs should adapt their training in order to be inclusive of all gender and racial identities, so as to not exclude any minorities or individuals that equally deserve to receive the support they need.
A society with the best interests of our youth in mind will foster the talent and creativity of these young businesswomen and men, who will become the future of any nation's stream of income and be responsible for the sustainment of their economy. It is important to understand the effect that this new generation of entrepreneurs will have on our society and try and support them in any way possible. They will be the future of the business sector and it should be our job, as a society, to help them reach new heights each day, remembering that even a kind word of encouragement during these hard times, can go a long way.
---
IVolunteer International is a 501(c)3 tech-nonprofit registered in the United States with operations worldwide. Using a location-based mobile application, we mobilize volunteers to take action in their local communities. Our vision is creating 7-billion volunteers. We are an internationally recognized nonprofit organization and is also a Civil Society Associated with the United Nations Department of Global Communications. Visit our profiles on Guidestar, Greatnonprofits, and FastForward.