The Perfect Storm
Winston Churchill, in his famous speech, "Their Finest Hour", said: "Let us therefore brace ourselves to our duties, and so bear ourselves that, if the British Empire and its Commonwealth last for a thousand years, men will still say: 'This was their finest hour." Almost a century on, humanity faces a new threat, greater than World War II. The Coronavirus (COVID-19) pandemic has transcended geographical boundaries and political ideologies, affecting and infecting people around the world. Global economies have largely shut down and commercial activities have ground to a halt to curb the spread of the contagion. According to the United Nations Economic Commission for Africa (UNECA), the pandemic will adversely affect economies in least developed nations. In Africa, it is anticipated that the pandemic will lead to a health and economic crisis precipitated by massive job losses, reduced spending and limited access to healthcare. While the world stares at an impending recession, it has become necessary to leverage digital and technological innovation to navigate these uncertain times. Could this pandemic be the 'perfect storm' that presents Africa her finest hour?
A Review of Africa's Digital Landscape
"Data shows that downloading a 5GB movie took 734 minutes in the Democratic Republic of Congo, 788 minutes in Sao Tome, 850 minutes in Ethiopia, 965 minutes in Niger, 1,342 minutes in Equatorial Guinea and only about 11 minutes and 8 seconds in Singapore."

Jean -Paul Adam

Director of Technology, Climate Change and Natural Resources, Economic Commission for Africa (ECA)
According to estimates, Africa contributes less than 1% to the world's global digital economy that currently stands at 15%. In addition, the continent only accounts for 21% of global internet users out of an entire population of 1.3 billion people. Lack of internet infrastructure and the high cost continues to deny a majority of people access to the internet grid. Further still, infrastructural deficiencies such as lack of energy have deterred the development of digital networks that are crucial for development. According to the World Economic Forum, lack of specialized human capital, weak policy frameworks, and political inertia among African leaders have contributed towards the stagnated adoption and implementation of the African Union's Malabo Convention. Moreover, the arbitrary implementation of digital systems without robust protection mechanisms has exposed individual users to cybercrime while simultaneously leading to the weaponisation of digital tools. Cumulatively, these challenges have socially and economically isolated Africa from the developed world.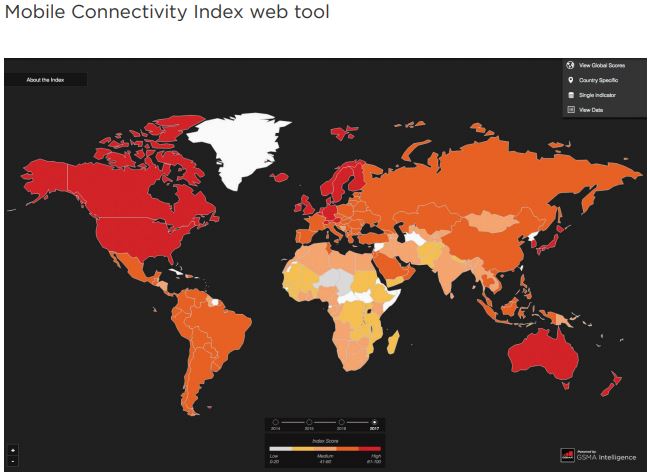 The Digital Chasm
The Covonavirus pandemic has lifted the veil on the wide digital disparities that exist among populations in developing countries. Shockingly, only 22.6 % of women have access to internet compared to 33.8 % of men in what Jean-Paul Adam aptly refers to as a 'deplorable digital gender gap.' The situation is further exacerbated by the gender blindness in product development that limits the uptake of digital resources among women. According to a 2017 report, poverty disproportionately affects a majority of African women by reducing their economic power and access to digital resources. Furthermore, Africa remains a largely patriarchal society. In rural areas, negative socio-cultural systems deny women the right to ownership of productive assets including smart phones. Retrogressive cultural practices such as female gender mutilation and child marriages have contributed towards the widening illiteracy gaps between boys and girls. Overwhelmingly, this has led to digital illiteracy and the limited participation of girls and women in the digital ecosystems.
To address these inequalities, national governments and the private sector have employed several interventions that amplify the role of women in development. The adoption of Smart Africa, a continental initiative led by seven heads of states, will significantly increase the continent's digital footprint. Youth inclusion in policy and discourse has also yielded positive outcomes for youth and women in Africa. Ethiopia, one of Africa's fastest-growing economies has experienced a revolution with youth proactively engaging in developing innovative, digitally driven solutions to the country's local problems. At just 21 years old, Betelhem Dessie dominates Sheba Valley, Ethiopia's equivalent of Silicon Valley. Dessie, a software developer, is the founder of iCog labs that was behind the development of the world-famous Sophia, the human robot. She has also taught and inspired the next generation of girl coders, increasing the participation of women in the digital economy. Her story is replicated in many African countries, lending credence to the potential of youth and women in transforming Africa's digital ecology.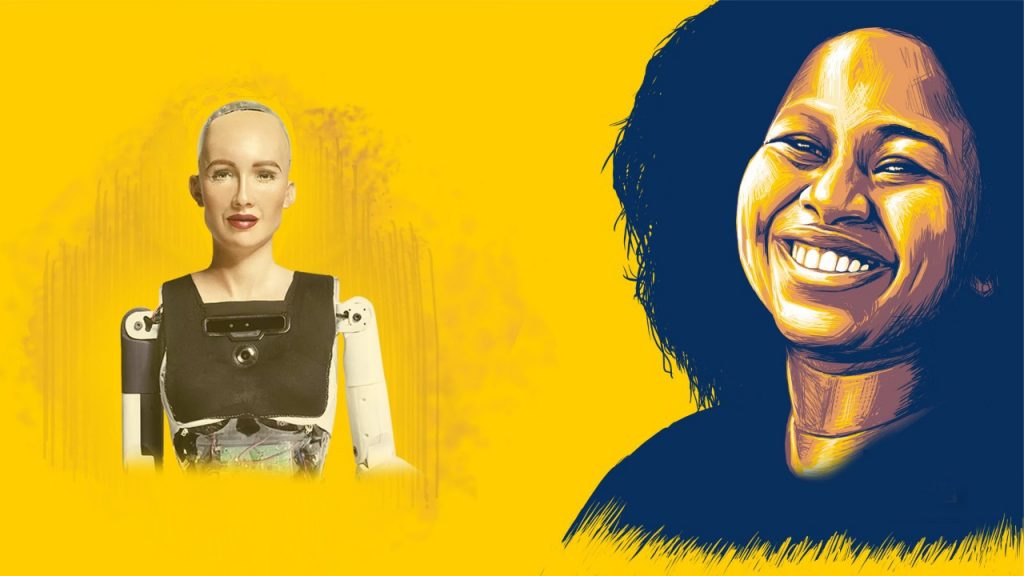 Digital Transformation not Transition
Africa has made great strides in accelerating digital development to become the most technologically lucrative destinations globally. However, a lot more needs to be done to bridge the knowledge and policy gaps that plague our systems. Africa must, of necessity, leapfrog the digital development stages to effectively address emerging challenges. Robust policy architectures play an important role in accelerating change within institutions and societies. First, governments must engage local businesses, the private sector and its development partners to forge collaborations that address systemic gaps and co-create policies that steer countries towards economic development. In addition, leaders must involve youth and women in co-designing solutions that will benefit society without excluding minorities. Further, the business community must nurture local digital ecosystems that innovatively tackle developmental challenges by contextualizing solutions for greater efficacy. Moreover, privatization or commercialization of key sectors ultimately increases the profitability of entities thereby unlocking their economic potential. Above all, education systems must provide learners with the technical skills required to apply innovation in problem solving in order to catalyze growth and amplify the economic impact of social enterprise.
Harnessing Digital Capabilities for Economic Development
The digital revolution holds immense promises and numerous opportunities for the African continent. The Fourth Industrial Revolution (4IR) is set to transform the continent's nascent manufacturing sector. Technology centered value addition processed is germane to the diversification of exports from African countries. Potentially, Africa has the ability to shift the balance of trade to its advantage by engaging in the production and export of resource-intensive products. Additionally, the use of proprietary technologies in service delivery will eliminate inefficiencies for economies that derive revenue from service oriented industries like tourism, as their main economic activity. Innovation is also expected to precipitate social entrepreneurship initiatives that will not only contextualize and solve local problems, but also provide a means of income for the unemployed and working poor. While food security and healthcare challenges stubbornly persist, Artificial Intelligence (AI) can be used to develop sustainable solutions. Algorithms and predictive models can be leveraged to pre-empt drastic changes in weather patterns, disease outbreaks in different regions, analyze complex data sets and improve health and agricultural outcomes. For populations widely deemed as illiterate, digital platforms could be used to deliver lessons to children in remote areas and empower them to participate in building their future.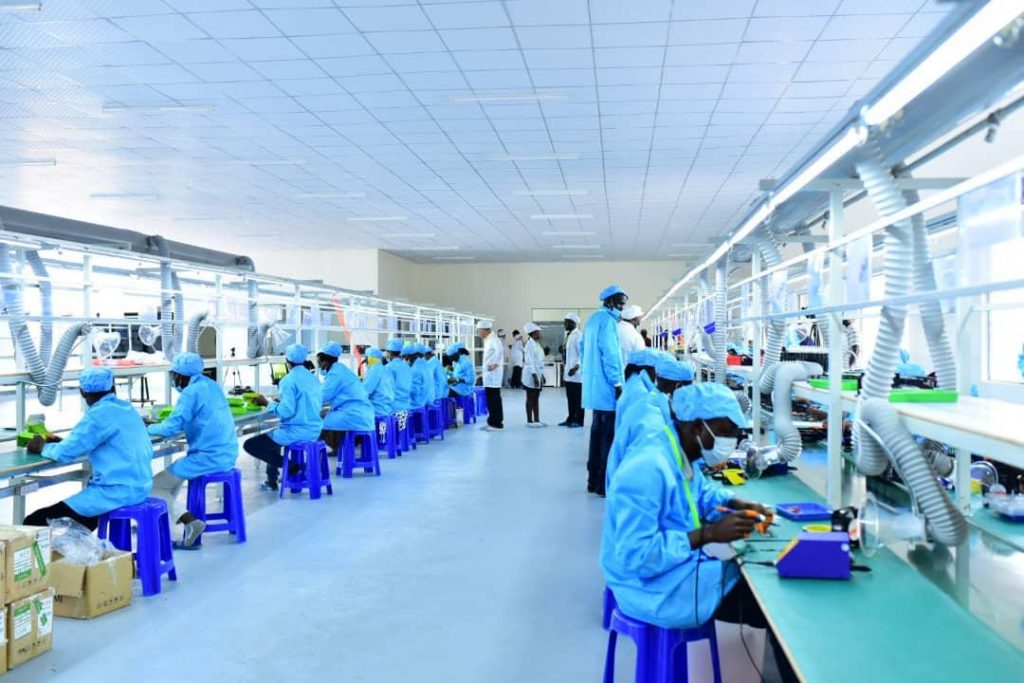 Corruption, poor democratic systems, extreme bureaucracy and poor planning of government expenditures present familiar challenges that undercut progress made in development. While technology does not provide a silver bullet to the elimination of these vices, it provides a panacea of solutions that well-deployed, could promote progress. The implementation of technologically mediated procurement processes and the use of digital identities to distribute social welfare funding will be crucial in sealing loopholes and prevent the 'leaking' of public funds. In addition, digitally mediated voting systems and citizen participation models will be pivotal in improving democratic processes, increasing trust and exponentially escalating citizen engagement and participation in development. Cumulatively, technology will transform institutions and increase public trust in the systems.
Accelerating Africa's Digital Transformation
All facts laid bare, though not conclusive, the Coronavirus pandemic will forever be etched in the annals of human existence. This singular event will inevitably spur a plethora of innovations, making technology ubiquitous. A post-COVID-19 era presents Africa with the opportunity to evaluate its progress. Will the continent strengthen regional and continental trade frameworks to attenuate the shocks caused by disruptions in international trade? Will countries develop national response mechanisms to emerging health challenges? Can governments and communities harness the power of technology to create opportunities and solve national and local challenges? The answer lies in our collective ability to analyze the challenges and assimilate the lessons towards building a better Africa, for the posterity of future generations!
---
Header Image Credit: The World Bank
---
IVolunteer International is a 501(c)3 tech-nonprofit registered in the United States with operations worldwide. Using a location-based mobile application, we mobilize volunteers to take action in their local communities. Our vision is creating 7-billion volunteers. We are an internationally recognized nonprofit organization and is also a Civil Society Associated with the United Nations Department of Global Communications. Visit our profiles on Guidestar, Greatnonprofits, and FastForward.