Volunteerism has faced new challenges in 2020 due to the Covid-19 Pandemic. A vast majority of the world has switched to an online format and social distancing has changed the way we interact as humans. Some organizations have been creative in adapting to the pandemic in order to keep others safe, but still allow them to find volunteer resources. One of these organizations is GroundBreakers, located in Georgia. GroundBreakers is a nonprofit organization made up of a global network of volunteers who strive to impact their communities. Their network consists of several nonprofit organizations throughout the world involved in 6 different fields including: education, public health, environment and climate, conflict, and economic development.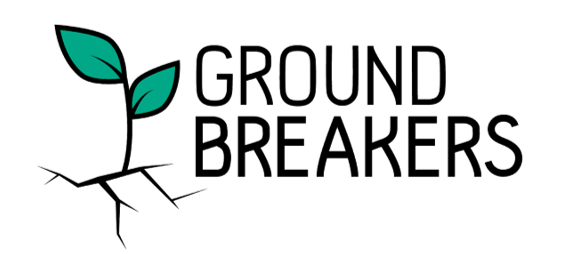 A recent development at GroundBreakers has been the creation of the online platform Pando. Pando is an online interactive map that locates local community resources based on the user's location. The map has a legend which includes the following categories: healthcare, meal relief, financial support, shelter, mutual aid, student initiatives, personal safety, and "other." These categories are color coated according to the legend, so all a user has to do is type in their city and different colored pins will pop up to indicate where a resource is located. Pando affords users the opportunity to create a free account which allows access to the site's advanced actions. The sign-up process is extremely quick and user friendly. Members can add a community resource that isn't already on the Pando map. They can also write reviews of the community resources or edit their descriptions if important information about a resource is missing. Members are also provided with specific contact information for these community resources.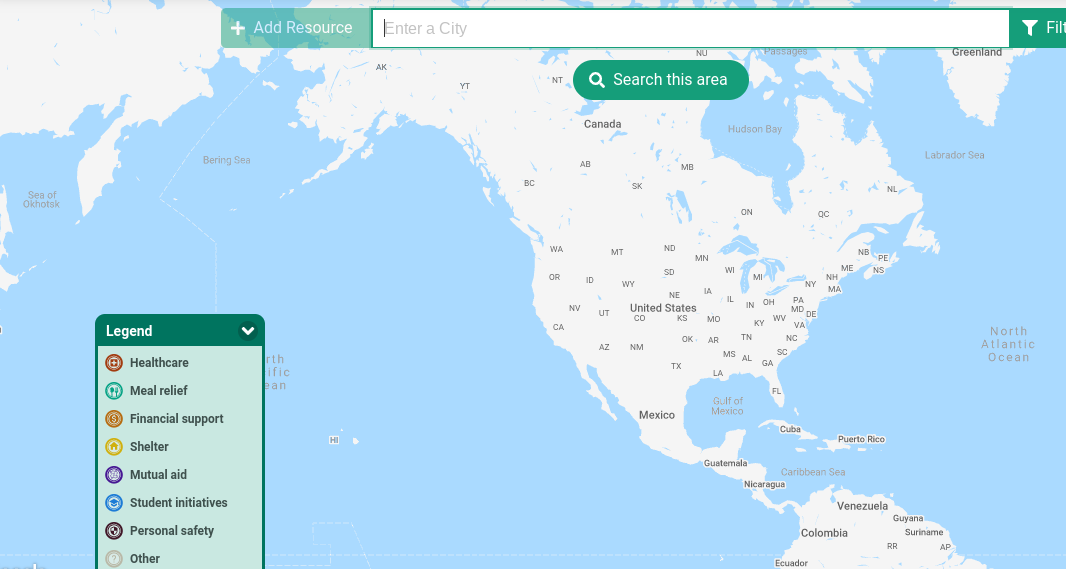 Pando's creation and contributors
The Pando team has several members including Christopher Rosselot who is the team lead, and Vishal Parmar who is the promotion and partnerships lead. These two were able to speak with us on the creation of Pando, how it has been a successful resource so far, and what their hopes are for the future of the platform. Pando was created during the beginning months of Covid-19 with the intention of becoming an enhanced virtual resource for individuals; a step forward from the original online map GroundBreakers had. Christopher and Vishal mentioned that the idea for Pando came from Rara Reines, the co-founder of GroundBreakers. All of these individuals, along with tech officer Shashank Ganeshan and communications coordinator Neha Arun, handle the day-to-day operations of Pando. You can learn more about these members on GroundBreaker's team page.
Pando was somewhat inspired by the John Hopkins Covid-19 map. We can see a detailed map of where the Covid cases are, so what are we going to do in response to this? If you know you need meal relief during a crisis or just in daily life, there are most likely other resources that you may need. Pando will help with that.

-Vishal Parmar
One of the user functionalities that the team is very pleased with is the ability for site members to go in and add community resources. This makes the locator more efficient because without this function, some organizations may be missed and not be listed which may hinder someone from finding what they need. Smaller organizations will also benefit from this because they may not have as much community exposure. Pando can potentially increase their number of visitors from being on the map.
Progress so far and the future for Pando
The Pando team recently served as a resource for #GivingTuesdayAthens in Athens, Georgia. Giving Tuesday is a global movement which inspires individuals or organizations to practice generosity and kindness. The event is usually held on the Tuesday following Thanksgiving. On Giving Tuesday, Pando became a centralized hub for the Athens community and nonprofits in the area. The team gathered information from nonprofits and posted it on their central web page, where users could follow a link to donate to the nonprofits.
Giving Tuesday was a great model of how Pando will interact with nonprofits. We were excited to see the outcome and how receptive these nonprofits were to us, and how partnerships seemed to materialize because of it.

-Christopher Rosselot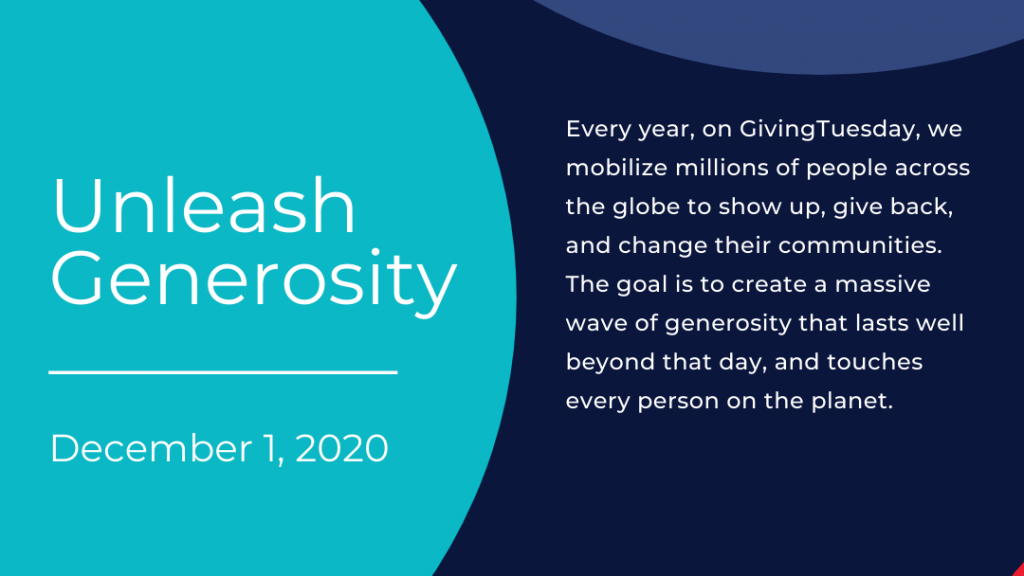 Christopher and Vishal expressed their enthusiasm for the future of Pando and their team. They hope to add a feature to the site that allows users to communicate with each other, such as a direct message option. Another functionality in their sights is a user survey. This survey will allow Pando to learn about individual users and match organizations to them that are best suited to their needs/interests. An ultimate goal for them is that Pando will, in time, become a comprehensive analysis of what a community's needs are. A place where the community can band together.
What can you do to help the Pando team at GroundBreakers achieve these goals? Give feedback! The team members highly encourage users to leave feedback on the site. You can visit pandomap.com/about to leave feedback either under the feedback link or by emailing the contact provided. Creating a user profile is also a great contribution to Pando, because one can begin adding and reviewing resources to create a more comprehensive catalog for the site. GroundBreakers has several social media accounts including Facebook, Instagram, Twitter and LinkedIn. Follow their pages to stay up to date on developments with Pando and GroundBreakers as a whole.
A dream for me would be that Pando becomes a platform for communities to come together. A hot spot to organize and discuss how to distribute resources between each other. I hope that users will add resources and leave feedback for us because that will ultimately help achieve that dream.

-Vishal Parmar
References
"About." GivingTuesday, www.givingtuesday.org/about.
GroundBreakers, groundbreakershub.org/.
Pando by Groundbreakers, pandomap.com/.
---
IVolunteer International is a 501(c)3 tech-nonprofit registered in the United States with operations worldwide. Using a location-based mobile application, we mobilize volunteers to take action in their local communities. Our vision is creating 7-billion volunteers. We are an internationally recognized nonprofit organization and is also a Civil Society Associated with the United Nations Department of Global Communications. Visit our profiles on Guidestar, Greatnonprofits, and FastForward.