The cyberspace is increasingly becoming the hub of human interaction, as most of the human activity such as personal communication, work, everyday transactions depend on the internet. From individuals to private and government organisations, all have become increasingly connected to the internet. An increasing dependency on the internet comes with a range of vulnerabilities as risks of hacking, espionage, data and identity theft, disruption, and sabotage increase. In today's world, countries cannot do away without 'staying connected' and therefore, cybersecurity and resilience becomes essential to complement this shift towards digitization. For Pakistan both transition to digitization and integrating cybersecurity remain challenging concerns. Moreover, Pakistan must also face the additional challenge of ensuring its population is conveniently able to access and use digital services and modern technology to ensure that such digitization eventually benefits the society at large.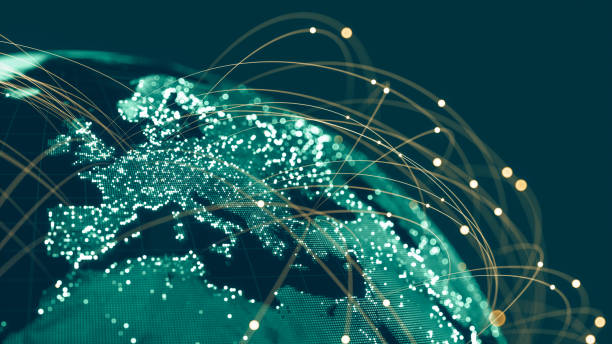 Digitising Pakistan
Under the former Prime Minister Imran Khan's Government, the policy of 'Digital Pakistan' was introduced to improve lives of citizens with the use of technology. This entailed digitization of government systems, for example the banking system to facilitate payment of bills, bank transfers, and registration and payment of taxes. It also included revamping other government services for that deal with issuance of government certificates, national identification, drivers license and passport issuance mechanisms, as well as launching and following up of complaints among other benefits.
Most significantly, under this policy, the needs of specific groups, such as women, farmers, people in rural areas with limited access to good health and education services, were targeted to provide avenues for social mobility. For example, owing to the conservative culture in Pakistan, women are expected to stay at home and are often singled out from receiving benefits, such as access to education and employment opportunities that would have otherwise significantly empowered them. The scheme aimed to make women empowerment easier by ensuring women had access to different services via the internet as they stay at home. This included educational resources to impart essential digital skills and provide access to other general education resources and online courses, platforms to help connect with clients to benefit from employment opportunities, and access to easy payment mechanisms. Unfortunately, women face abundant difficulties in accessing opportunities of empowerment and digital access remains limited too. Nonetheless, these pilot projects and digital programmes are indeed a step in the right direction to increase accessibility and opened more opportunities for women.
Similarly, an 'Agriculture Information Portal' to provide information regarding price controls, diseases, weather updates, access to markets, along with good general information on agriculture practices, prevention of diseases, development of and adoption of sustainable farming models was to be provided to farmers to uplift the agricultural sector of the country. Although the agricultural sector remains a major contributor to the economy of Pakistan, the farmers often reside in rural areas which remain underdeveloped, disintegrated from the urban centre and void of essential facilities. Unfortunately, due to decades of government neglect, the sector remains void of integration of latest technological developments and remain dependent on primitive farming methods for agriculture.
However, to overcome these challenges and address concerns of the population, the government has taken initiatives to improve access to technology. For example, to better equip farmers to benefit from digital agricultural services and increase internet connectivity in rural areas of Pakistan, "Digital Dera" (translation: Digital Hub) has been set up. These are small social centers with access to technological devices, internet services and trained staff that assists and teaches farmers how to operate and benefit from the government provided services. Although this is still a pilot project and limited to few areas, and yet to be dispersed across the country, it is indeed a step in the right direction to increase connectivity, accessibility and efficiency.
In a similar effort to uplift rural sectors and integrate them with urban centres, a digitized system to uplift health and justice system to ensure better record keeping, integrate nationwide records and access to documents and data was also proposed. Development of digital applications and networks to integrate national curriculums, digitize educational resources, providing online courses to teach essential skills and digital tools to be accessed by students across the country was also on the agenda. The foundational thought behind this ambitious proposal was to integrate all rural and urban centres and uplift and improve standard of living for the marginalised and neglected population of Pakistan through technology.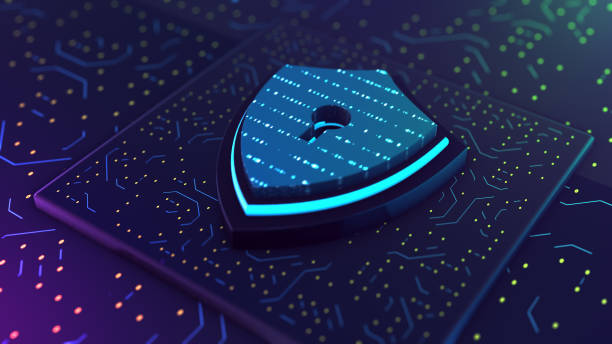 What are the Challenges?
This ambitious scheme was perhaps not wholly cognizant of the fact that access to internet and tech-gadgets, and digital literacy is severely limited within the Pakistani population. Out of a population of 220 million, only about 82.90 million or 36.5% of the entire population were recorded as internet users as of January 2022, roughly similar to Nigeria (36% of the 211 million population) but lower than Indonesia (54% of the 276 million population). In remote and rural areas of Pakistan, internet connectivity is still a distant dream.
But this is not the only challenge. Although literacy rate was recorded at 60% for the year 2020-2021, this does not mean that the 60% of the population can easily read or write in English or Urdu. For most, this only means that they can only sign off their names. The literacy rates also varied from province to province particularly due to difference in population and development. Punjab had the highest literacy rate of 64%, followed by Sindh at 58%, Khyber Pakhtunkhwa at 55%, areas of Gilgit Baltistan and FATA at 53% and Balochistan 46%. This is significant because this does not signify whether people of different provinces are fluent in English and Urdu, the national languages, or more comfortable in their regional languages. Therefore, to really ensure that the entire population benefits from the digital content and services, the government not only needs to ensure essential digital skills are taught but also ensure inclusivity by making the applications available in English, Urdu, and the regional languages.
Pakistan's Cyber (in)security
There is no argument that digital access is a necessity in today's day and age. Seamless internet connectivity, digitization of basic essential such as banking sector, etc. will also bring in business and investment. However, as stated, digitization brings with it the challenges of cyber security; a pertinent issue that requires equal government attention.
To this end, the first ever National Cyber Security Policy was released in 2021, under former Prime Minister Imran Khan's tenure. The document admitted Pakistan's vulnerability to cyber-attacks owing to lack of cyber security technology and integration with existing systems, poor enforcement of statutes, inadequate legislative and compliance framework, lack of data governance, reliance on external resources including import of basic hardware and software for everyday use and for critical infrastructures, and absence of a coordinating structure in the government to liaison with private sector to ensure cybersecurity across board.
Under this policy, the government aimed to address all these concerns, a step in the right direction, and strengthen the foundational structure which may then ensure cybersecurity in Pakistan. However, the extent to which this has been implemented remains a concern. For example, in August 2022, a group of hackers were conveniently able to hack into the secure network of the Security and Exchange Commission – a financial regulatory authority of Pakistan – and retrieve sensitive data. The sensitive data also included personal information of employees putting them at risk of further exposure to such attacks. As per authorities, this cyber-attack could have easily been averted if timely cyber security protocols were followed. Although it is essential for the government to incorporate digital reliance to increase efficiency of their systems, it must be complemented with cyber security protocols. Unfortunately, bureaucratic red-tape and general political instability as portrayed by Imran Khan's ouster via vote of no-confidence, do create hurdles in effective and timely implementation of policies.
Conclusion
The timely initiative of 'Digital Pakistan' was very well received by all sectors of the country but realizing its intended effects may not be as easy as it sounds. First and foremost is the need to ensure inclusive development of these services and platforms along with educational programs to impart essential digital skills to ensure the population can fully benefit from services provided under this scheme. Next, it is crucial to integrate cybersecurity technology with new and existing networks to ensure the networks are better equipped against unwanted instances of hacking, espionage, sabotage, etc. whilst also ensuring data protection and privacy. The challenge lies mainly in the absence of effective government structures and legislative frameworks coupled with bureaucratic and political turmoil that impede development processes in Pakistan.
---
The opinions expressed in this publication are those of the author. They do not purport to reflect the opinions or views of IVolunteer International.
IVolunteer International is a 501(c)3 tech-nonprofit registered in the United States with operations worldwide. Using a location-based mobile application, we mobilize volunteers to take action in their local communities. Our vision is creating 7-billion volunteers. We are an internationally recognized nonprofit organization and is also a Civil Society Associated with the United Nations Department of Global Communications. Visit our profiles on Guidestar, Greatnonprofits, and FastForward.