I can still remember it vividly well: grandma with her improvised hat and blunt bolo knife de-weeding the legumes and tuber crops, now invaded by stubborn weeds. How she struggled her hands on the rocky soil, the sun high on her back, sweating profusely while trying to keep the weeds from suffocating next months' food. Every day was a monotonous struggle – the weeds and pests take no weekend breaks and chemicals are too expensive for subsistence growers to afford. There were threats of drought, torrential rains, and heavy winds. Back then, I always asked "ma, when can we harvest these?", "this is very tiring, when will we stop this struggle?" I would often receive the same answer: "puhon, malooy ang Ginoo" (puhon, with God's mercy). "Puhon, you will finish your studies and will be free from the bondage of this land".
Puhon: a Reflection on Optimism
Puhon is perhaps one of the most beautiful words in our language – its meaning, arguably, is carved deep into our nation's soul, even for those who do not know the word. To fully understand its meaning, one must be part of the Cebuano-Bisaya speaking community – an Austronesian language spoken in Southern Philippines. While there is no direct translation to English, Gaspar (2019) states that the closest translation we have is "to hope for something in the future that can be hoped for". Others think of this word as an invocation of Divine will and benevolence towards the future. The term calls back to the spirituality of our pre-colonial ancestors, invoking the spirits in nature to seek favor or ward off bad luck and misfortunes. What is certain is that puhon denotes optimism into the future that is yet to be unveiled. It goes deeper than hope – it also expresses faith. These ideas, as argued by Mercado, are also tied to the Filipino conception of time as cyclical, rather than the linear view of the West.
Informed with this optimistic worldview that is reflected in our language, I was struck when I came across the philosopher Hannah Arendt's refusal of hope and emphasis on action. According to her, hope is dehumanizing because it takes people away from this world in search of some predetermined result. Hope is passive and takes us away from the now; thus, it has a tendency to enable evil. This thought led me to introspection: should there be a boundary on hope?
Land of Ironies…
The plight of our agricultural sector is an issue close to my heart. Mainstream media discourse on the conditions of Philippine agriculture often highlights farmers as a "dying breed", an "endangered species", described as "fighting and dying", their situation a "tragedy", with calls for "don't starve our farmers", and "cries for help". Even these narratives cannot fully capture the plight of those who work in the agricultural sector – whose bodies suffer long hours of daily back-breaking labor in hope that nature will be in their favor.
Hard labor, however, does not translate to a higher standard of living. Filipino farmers, along with fisherfolks, are considered to be one of the poorest sectors in the country. They live in stark ironies: despite being the food producers, most of them go hungry. Some are called farmers, but are without farms because they do not own the land that they till. Most are trapped in cycles of poverty that span generations. One of our professors succinctly depicted this irony saying: we are like ants dying in hunger on top of a barrel of sugar.
A well-known proverb in our country says: "kapag may itinanim, may aanihin" (when you plant something, you will also harvest it). I used to believe it then – I no longer do. Neglect lies at the heart of the agricultural sector. Agricultural development is not a winning topic in the election agenda and generations of underinvestment have led the sector to be vulnerable to competition and shocks. To no surprise, for instance, local rice producers suffered losses from low prices due to the liberalization of rice imports, since other countries are efficient enough to produce them at relatively lower costs. More so, typhoons that hit the country often cause billions in damages, leaving farmers with nothing but indebtedness, further reinforcing the vicious poverty cycles. With the present climate crisis, it is hard to imagine what lies ahead.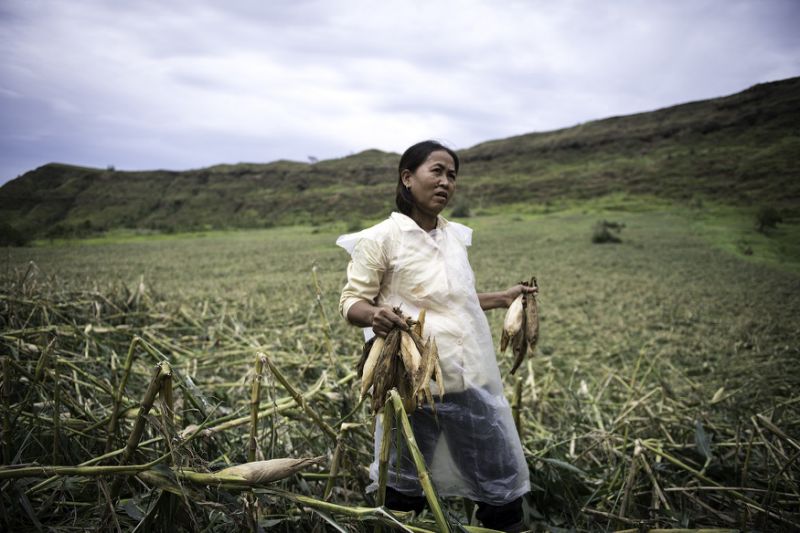 Thus, it is not surprising that a recent study confirmed the trend of an aging workforce in the agricultural sector, particularly in the rice industry. The findings highlight that the majority of farmer respondents do not wish their children to continue this work. Most believe that there is no future in it – a gamble that cannot provide even financial security. As such, they aspire for their children to have non-farming jobs. As the current average age of Filipino farmers is around 53 years old and the young ones are discouraged from the farms, it is estimated that the Philippines will have a critical lack of farmers in about a decade. This will be serious a blow to our food security in the face of steady population growth.
…and Contradictions
The people of the Philippines are known in other parts of the world as the kind of people who can smile amidst tragedies and calamities. This was often glorified as resilience and capitalized on by the media and politicians. Newspaper clips often report narratives such as "Filipino optimism that never runs dry" and ask "Is optimism a national trait?", in view of surveys where Filipinos claim to live happy lives despite grim social conditions. The apparent divergence between social optimism and the stark realities the population faces often puzzles onlookers.
As such, counter-narratives surfaced criticizing the romanticization of Filipino resilience and how it defuses state accountability and our tendencies to glorify problems rather than seeking concrete solutions. Here, resilience is often viewed as self-help rather than as a product of political and structural processes. Thus, resentment grows over the exploitation of resilience to cover incompetence and how it tries to avoid important but uncomfortable discussions.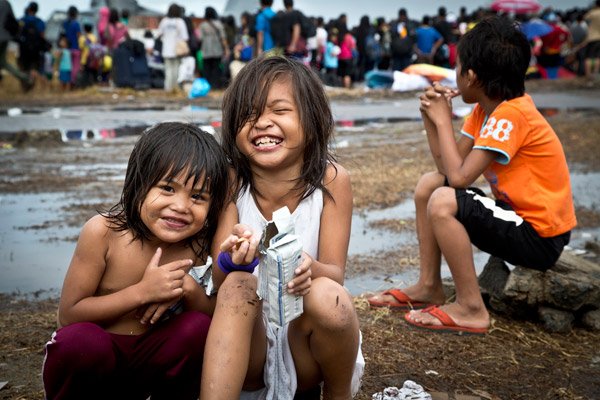 Puhon and Kahimtang: situating hope
On this issue, I ask a simple question: are our farmers still optimistic about their present condition? First, in probing optimism, nothing encapsulates this concept better locally than the concept of puhon I previously described.
Second, we can look at the concept of kahimtang – the local concept of space. Acampado and Guiraldo (2019) state that kahimtang is understood as being "situated into", and identify it as the place for both abode and work. Thus, a good kahimtang of abode connotes peace, safety, comfort, relations with neighbors, development, availability of opportunities, stable home, and source of income. On the other hand, a good kahimtang in reference to work means good soil, good harvest, good weather, and abundant resources. What is desired is to have a good kahimtang. Simply put, kahimtang refers to their situation, of both abode and work.
Essentially, puhon and kahimtang are words that expressed local worldviews whose meaning can be fully captured by being part of the Cebuano-Bisaya speaking community. For simplicity's sake, mga puhon sa kahimtang refers to the optimism of the farmers with their situation. As such, a lack of puhon(hope) in their kahimtang (situation) drives hopelessness and powerlessness, while an abundance of puhon brings hope and optimism despite their conditions.
Mga Puhon sa Kahimtang: farmer's optimism within their situation
To understand the situation of our farmers, I interviewed many local producers. In our conversations, one of these farmers remarked: "Hantud gaginahawa, mulaom man jud ta" (as long as we breathe, we hope). This perhaps candidly encapsulated optimism to their kahimtang: in the awareness of life's vicissitudes, and its constant ebbs. What was stressed is the importance of time – of waiting – even in the face of often apparent powerlessness. As such, another farmer told me that :"Naa jud usahay nga bisan unsaon nimo og atiman, dili jud itugot sa panahon" (There are instances that no matter how much effort you gave, time does not permit [to have a good harvest]). Nevertheless, he said, "naa man jud paglaum, dili sa tanan panahon down ka" (there is always hope, not all the times you are down).
When asked about the hope they maintain for their situation, they strikingly highlighted another core idea: "maayo nga panglawas" – Lawas is the Visayan word for body, and maayo nga panglawas literally translates to a good body condition, crucial to lihok (movement). The respondents emphasized this hope for physical wellbeing, rather than directly pointing out hopes for a better situation. From experience, it is common to hear people who cannot pay their dues from loan sharks due to sickness invoke compassion by reasoning that its "naglisod of lihok kay nasakit" (hard to move because of illness). The popular folk saying "lawas ra ang puhunan" (body as the only capital) captures this idea – a healthy body is necessary for action, and with action raises hope for a better situation. In this way, it is only when the body ceases to be that hope ends.
Progress of Kahimtang: towards a better future
When the conversation turned into the way to achieve the progress of kahimtang (condition), participants stressed the importance of lihok (action or movement), as fundamental to progress. However, ideas of progress on this line are essentially prescriptive – they often stressed that "mulihok jud ka" (you should act), "kay kung dili mi mulihok, dili mi makakaon" (if we will not act, we will not be able to eat").
Another important facet is through "paningkamot". Kamot, the root word, literally refers to the hands. Paningkamot, thus, is a word denoting hardwork or industry. Through the body, the farmers perceive that they can improve their kahimtang (condition). This worldview makes them able to see their hands, although only just a part of the body, as a way to set forth and achieve progress.
Apparently, the immersive interaction in the farm treats one's effort as fundamental in achieving progress. Farmers cite "katapulan" (laziness), which is the opposite of paningkamot (hard work), and having "bisyo" (vices) as its hindrance. They seemingly agree that the progress of kahimtang (condition) is primarily self-help, rather than an outcome that comes from external forces. This echoes Bulloch (2017), who stated that the people from Siquijor Island (Philippines) attribute underdevelopment to personal and social moral defects, rather than as a problem of structures and institutions. It is even evident on statements that show less expectation from the government: "dili dapat magsalig sa gobyerno" (do not depend on the government), but nonetheless, also add that "pero maayo unta kung mutabang pud ang gobyerno" (but it is better if the government will help).
These all boil down to these key points: as long as there is life, there is hope in improving conditions; and, achieving progress in kahimtang is fundamentally a product of one's effort.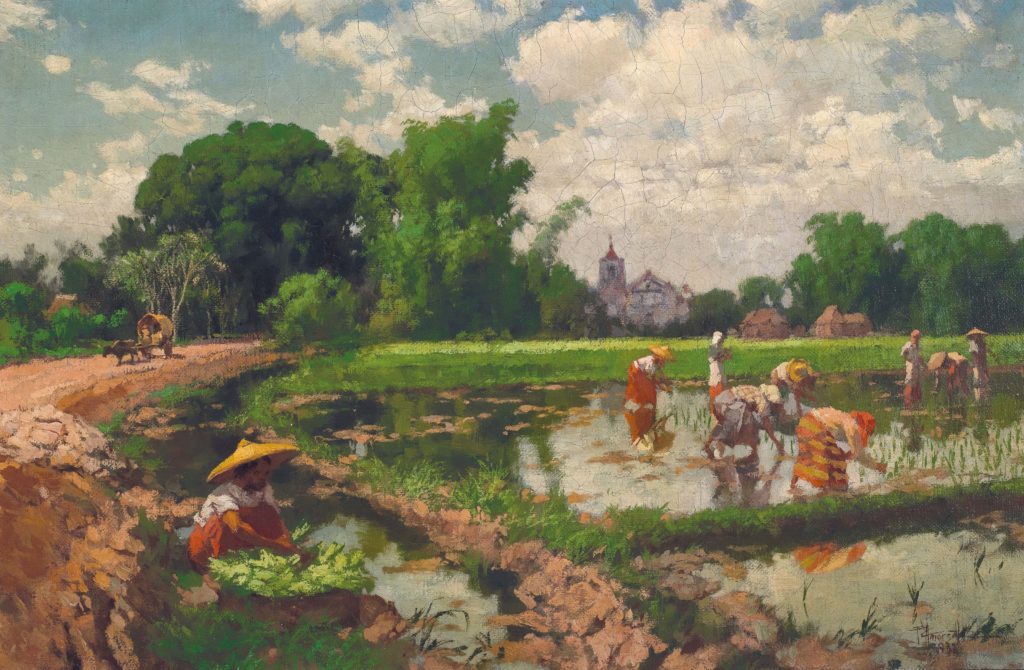 Siguro Puhon (Perhaps, Puhon)
Throughout the conversations I have had with local farmers, it is evident that optimism remains. However, we will always be found wanting if we do not elevate the level of discourse from personal agency (paningkamot) towards the agency that seeks accountability (pakigbisog) in ensuring progress and resilience driven by institutions. Nothing will change when we just continue to hope without interrogating the root causes of this problem. Optimism should be informed by introspection and social criticism.
Progress of our agricultural sector cannot be achieved by self-help. Especially, as the nature of the problems at hand is getting more complex: deep-seated structural problems, the adverse impact of climate change, uneven trade, encroachment of urban and industrial spaces to agricultural lands, land degradation, the influx of smuggled products, backward technology, land reform, and an aging workforce, among others. These are matters that cannot be solved at the individual level no matter how hard individual farmers work, these are rather issues that can only be solved through a concrete and comprehensive institutional approach. Although optimism is integral to resilience, nothing can replace concrete action. Arguably, there is a propensity of optimism to perpetuate problems when it is devoid of critical reflection.
I yearn for the day when our situation will no longer be one of the grand ironies wherein the ones who produce our food are also the same people who are hungry. Where the people who cared much are left uncared for. Where the people who say they still hope are trapped in a hopeless conundrum. Where those who are in the position of power continue to sideline a powerless sector that is so crucial to our nation's survival.
I yearn for the day when Filipino farmer-parents no longer need to say to their children: "Puhon, finish your studies and be free from the bondage of this land".
Perhaps, puhon, malooy ang Ginoo (puhon, with God's mercy).
But I think karon (now), the puhon(hope) can be now, if malooy ang tao (if we will have mercy).
---
IVolunteer International is a 501(c)3 tech-nonprofit registered in the United States with operations worldwide. Using a location-based mobile application, we mobilize volunteers to take action in their local communities. Our vision is creating 7-billion volunteers. We are an internationally recognized nonprofit organization and is also a Civil Society Associated with the United Nations Department of Global Communications. Visit our profiles on Guidestar, Greatnonprofits, and FastForward.