"When I started IVolunteer International, it was a Facebook page with one like."
I wanted to let the hundreds of passionate and fired up leaders in the audience know, while I was answering one of the questions from a delegate. See, we are so caught up with wanting to change entire communities that sometimes we are blinded to challenges in our own backyard. Sometimes, we want to shift global gears tomorrow and are taken aback by all the fears of failure. Start small, advance with purpose, and expand with strategy. This is how we can create change.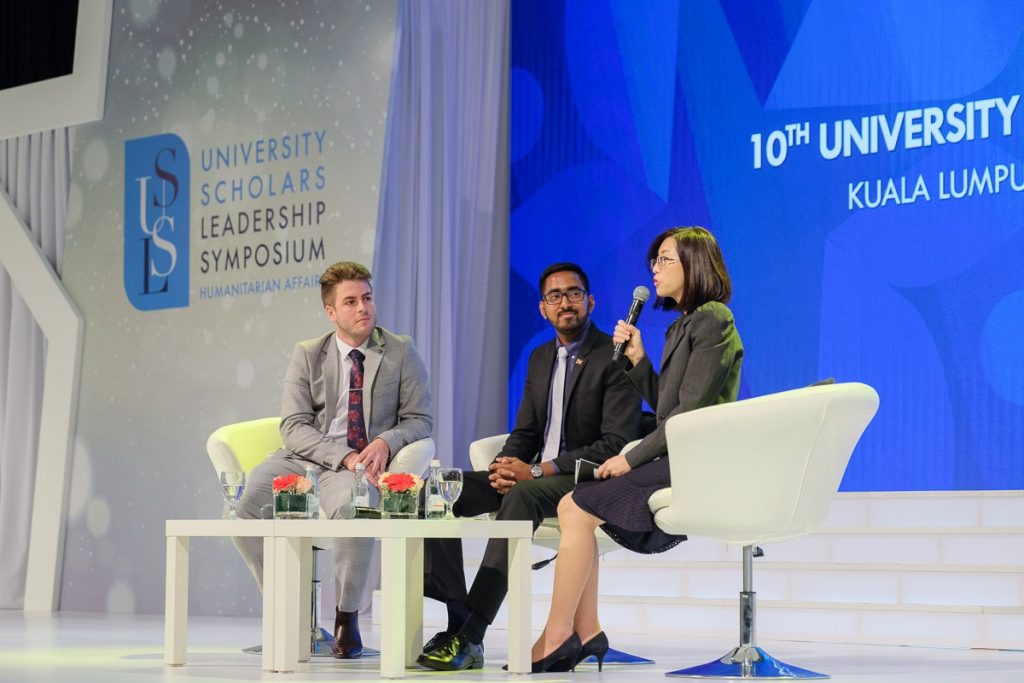 The University Scholar's Leadership Symposium is an event that brings together young action-leaders from around the world to a 7-day melting pot of ideas, solutions, debates, and learning. Speakers from around the world covering topics of conflict, refugees, social change, nonprofits, youth leadership, and government enlightened the audience on the importance of being involved and if need be, taking aggressive action to impact communities.
I was invited to speak, representing IVolunteer International as its Executive Director but most importantly, as a USLS Alum from 2017. My first USLS was in 2017 and it took place in Bangkok, Thailand. There was no coincidence in IVolunteer International officially taking off in the same year, as USLS provided me with much courage to embark on this journey. I spoke about the start-up, what we hope to do, and why we do what we do. After my 10-minute presentation, questions started pouring in.
Among the general questions that I expected like "how do you find your passion", "how do you find investors", "what is your end goal", I also received questions that I've been always thinking about that ran along with the definitions of fear.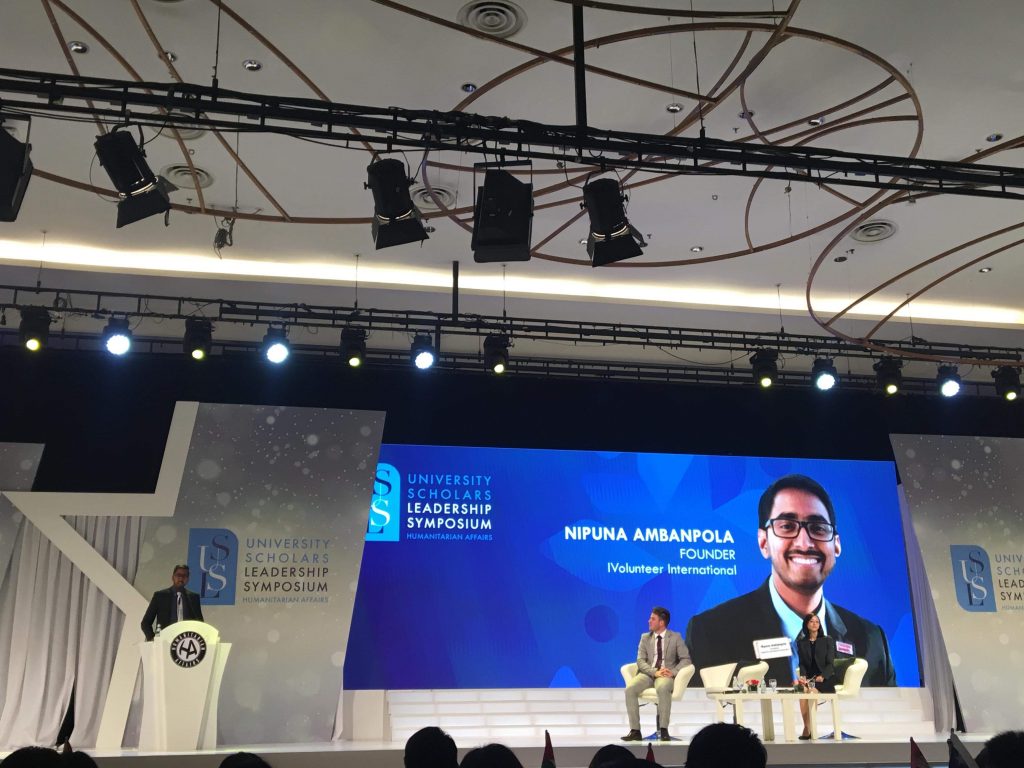 The first question that struck me was "what if you fail." Failing this endeavor is always a possibility. But starting small and moving along strategically with laser-like attention is how we can minimize failure. First comes the idea and then the model. Before a flexible model that can accommodate quick and purposeful evolution is put together, we can't move on. Because at the core of every impact-project, we need to have a model. It's the foundation of our house. We can move the pillars along, change the structure of the rooms and even paint the roof red, but the foundation must be strong enough to accommodate those changes.
IVolunteer International has come a long way. When we started – on day one – we didn't envision us to be here today. We knew the end goal of course, but the path we have taken has changed numerous times. We learned and evolved, sometimes through painful trial and error.
"But we have to be careful of enemies of progress and friends with bad faith. "
I say this because too many times, we have been put down, not by evil corporates with no social responsibility, but by the very ones who fight for progress, youth action, and sustainable change. Beware of tokenization at all costs and focus on what's more important: impact.
"Internal challenges don't have external solutions. They need to come from within. In order to do that, we need local people taking action in their own communities." This is the story of creating 7-billion volunteers!
---
IVolunteer International is a Gold Seal nonprofit organization on Guidestar. Operating from Savannah, Georgia, IVolunteer International connects volunteers to volunteer projects around the world. Since 2017, IVolunteer has connected over 3,000 volunteers worldwide. In 2019, World Trade Center Savannah selected IVolunteer International as finalists of the Peace Through Trade Competition. In 2020, IVolunteer International will develop and launch a geo-connecting mobile application which will be available to volunteers around the world.