The smallest act of kindness is worth more than the grandest intention.

Oscar Wilde
Remember that time it was pouring, and you forgot your umbrella at home and someone shared theirs with you? That day when you were running late and someone held the lift for you. When you needed a ride back home and you were offered one? That Monday morning when you just couldn't cope and a kind word from a stranger made your day?

Out of all the little things in life we remember, what lasts in our memory for the longest of time is when any person makes an effort, big or small, without you having to ask for it. Kindness is that feeling of emotional warmth we receive through the words and actions of others, in our moments of vulnerability. That is how I define kindness. The #KindnessMatters campaign is based on the act of generosity towards any person, being or the environment.
The Universality of Kindness
In a world ravaged by a deadly virus, sending shock waves across national boundaries and affecting more than thirty million lives, the significance of kindness and compassion has assumed a new position of importance in each individual's life.
Never before have we witnessed a time for all of humanity where so many people are dependent on each other. The COVID-19 pandemic has tested the physical and mental resilience of people across the world. This world-wide health crisis has resulted in the realization that, this is not the time to stand on the side lines, it is a time to lend a helping hand to family, friends and even to strangers if we can. It has compelled us to think of a culture where kindness and compassion is an act of courage and strength, which teaches us to value human relations.
Striving to make this culture of kindness and compassion into a reality is the #KindnessMatters campaign.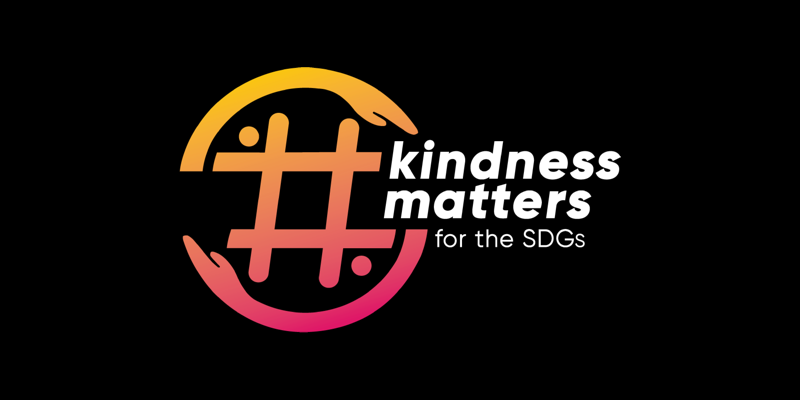 #Kindnessmatters campaign
Kindness is a quality so fundamental that it is considered to be essential in achieving the sustainable development goals, such as no poverty, zero hunger, quality education, etc. This essentiality of kindness in addressing social, economic or environmental issues stems from the idea that social and emotional competencies motivates individual action. Behaviors rooted in empathy, compassion and kindness are the foundation for building a sustainable future.
In lieu of this notion, UNESCO and the Mahatma Gandhi Institute of Peace and Sustainable Development (MGIEP) in India, have launched an International Youth Campaign on Kindness termed #KindnessMatters for the SDGs. The campaign is a remarkable effort to encourage transformative action from youth across the world to achieve the Sustainable Development Goals.
It involves young people sharing stories of their acts of kindness related to the UN SDGs on a common platform, weaving a network of action, based on the universality of kindness. Assuming the role of kindness catalysts in the campaign, every person's act of kindness is valued and contributes towards creating a culture of positivity. It creates a sense of solidarity that extends beyond the boundaries of nations, religion, gender or race. In a world rapidly advancing towards a culture of intolerance and indifference, the program aims to create a network of youth who can learn social and emotional skills to develop and grow as altruistic, compassionate, and concerned citizens.
Campaign Goals
The campaign's focus on training youth on social and emotional learning is based on the scientific understanding that kindness has a motivating effect, not only on the receiver, but also on those who emulate said behaviour of kindness. This notion of developing human relations on a shared sense of empathy is what can be a step forward in preparing the future generations to develop individual responsibility in tackling global issues such as poverty, illiteracy, gender inequality, climate change etc.
In pursuit of this goal the #KindnessMatters campaign was simultaneously launched in India, Pakistan, South Africa and Mexico. The campaign was activated in two phases. Initially as a common platform where the youth could share their stories of kindness which has generated 250,000 experiences creating a sense of solidarity amongst people. In the second phase, the campaign focused on mobilizing United Nations Member States to declare an International Decade on Acts of Kindness in 2020.
This initiative by UNESCO-MGIEP emphasizes the importance of youth led action in creating a sustainable future, inspired by the ideals of Mahatma Gandhi's admonishment of violence, behest for compassion, and embodiment of peace.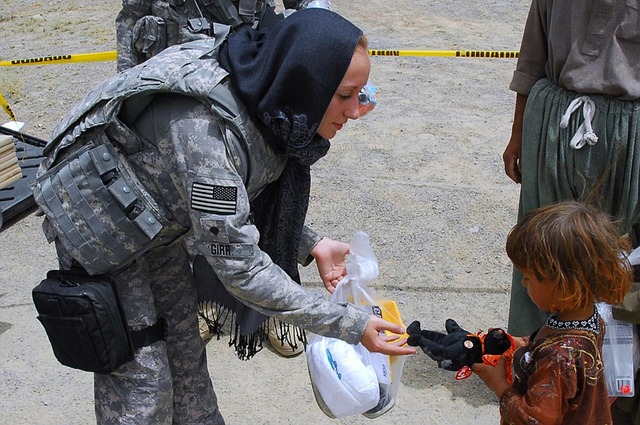 Our role as kindness catalysts
From Coronavirus warriors and environmental conservation, to menstrual health management, the UNESCO-MGIEP website has a host of inspiring and motivating stories on different acts of kindness from across the world, emphasizing the importance of youth centric action.
In times when the world is battling a global health crisis, rife with actions of greed and selfishness, fueled by fear and uncertainty, the importance of practicing empathy, compassion and mindfulness increases manifold. Which is why before we jump to eradicate world poverty, hunger or achieve education for all, we must first learn to be kind to each other. So today, in words of Maya Angelou "Try to be a rainbow in someone's cloud" and share your story of kindness on the UNESCO-MGIEP #kindnessmatters campaign.
References
1.Bureau, B. o. (2019). UNESCO MGIEP Launches #VirtualGandhiMarch Campaign To Promote Kindness In The World. https://d1c337161ud3pr.cloudfront.net/files%2Feadfc0dd-ea6d-4aea-becf-58e9b80b67d9_%23KindnessMatters%20Campaign%20Concept%20Note%20.pdf
2.UNESCO-MGIEP. (2018). #KindnessMatters . https://mgiep.unesco.org/kindness
3. UNESCO-MGIEP. (n.d.). Transforming Education for Humanity. https://d1c337161ud3pr.cloudfront.net/files%2Fedfdeb48-9b38-4cfa-a313-3ce79319fbb2_UNESCO_Brochur_FINALe.pdf
4. Chalder, T. (n.d.). The importance of Kindness during COVID-19. Kings College London. https://www.kcl.ac.uk/the-importance-of-kindness-during-covid-19
5. Hall, J. (2020). The importance of being overly Kind during COVID-19. Forbes. https://www.forbes.com/sites/johnhall/2020/08/06/the-importance-of-being-overly-kind-during-covid-19/#a09ac2caa605
6. Hall, K. (n.d.). The importance of Kindness. Psychology Today. https://www.psychologytoday.com/us/blog/pieces-mind/201712/the-importance-kindness
7. Timms, S. (n.d.). KINDNESS – Why it's more important than ever. TED x SYDNEY. https://tedxsydney.com/idea/kindness-why-its-more-important-than-ever/
8. Cohen, L. (n.d.). Kindness Catalyst. https://lindacohenconsulting.com/
---
IVolunteer International is a 501(c)3 tech-nonprofit registered in the United States with operations worldwide. Using a location-based mobile application, we mobilize volunteers to take action in their local communities. Our vision is creating 7-billion volunteers. We are an internationally recognized nonprofit organization and is also a Civil Society Associated with the United Nations Department of Global Communications. Visit our profiles on Guidestar, Greatnonprofits, and FastForward.