Recently, the 21st of September marked the International Day of Peace. The UN delegated that day to the strengthening of peace and to 24-hours of non-violence with a cessation of all conflict. This year the emphasis has been on recognizing the COVID-19 virus as the true enemy. In March, the UN Secretary-General called for all warring parties around the world to lay down their weapons to join in the fight against the virus. Parties all around the world have been encouraged to cooperate with each other in addressing this issue.
"The real and lasting victories are those of peace, and not of war." —

Ralph Waldo Emerson
Globally there were celebrations of peace, but this year was of greater significance because it was not only the 75th anniversary of the UN, but also the 20th anniversary of the UN Resolution on the Programme of Action on Culture of Peace. A culture of peace is described as a "set of values, attitudes, modes of behavior and ways of life that reject violence and prevent conflicts by tackling their root causes to solve problems through dialogue and negotiations among individuals, groups and nations". If we are following these definitions, then we must also recognize many communities around the world exist in an environment where there is a lack of a culture of peace.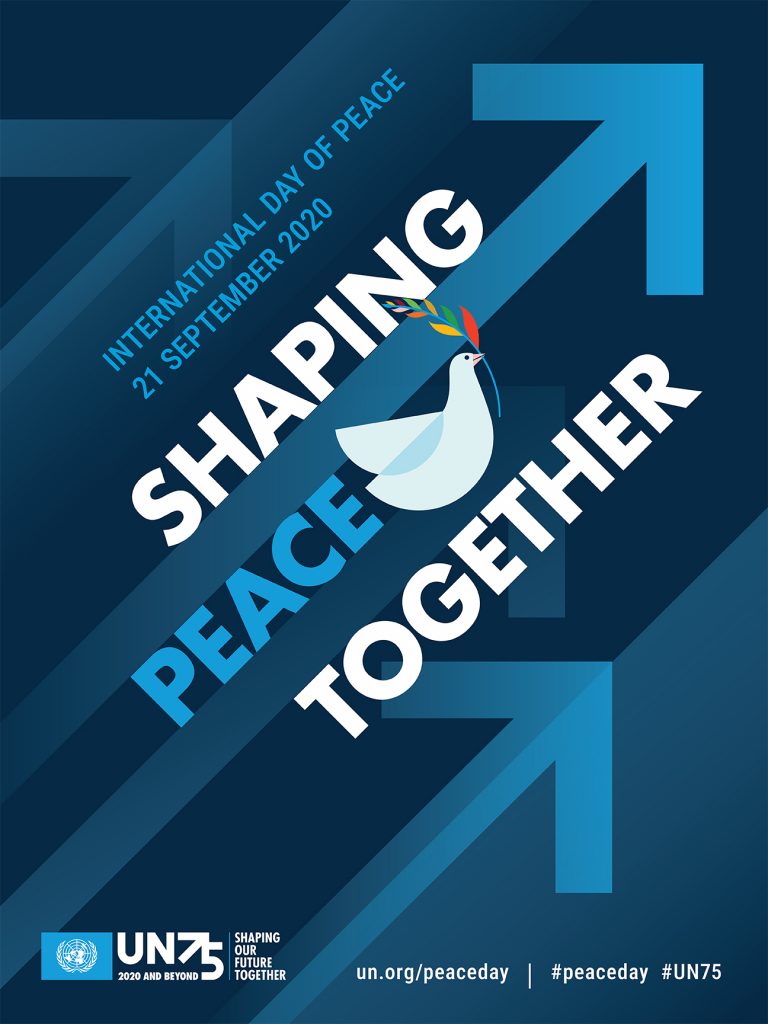 A culture of peace is lacking
If peace is defined through those constraints it must be pointed out that in many areas of our society we fail to recognize and root out the systems that perpetuate injustice and violence. This has been apparent in recent months with the Black Lives Matter (BLM) movement. This week the news broke that one of the police officers who killed Breonna Taylor was only charged for wanton endangerment. A clear injustice has been carried out and this is an instance in which the root causes of violence have failed to be addressed. The systemic racism that has pervaded all aspects of the justice system has meant that black communities constantly live in fear of their safety. This is not simply an American problem, this is the case all around the world, where racist systems that pervade violence persist. Often, in the UK and Europe, we are quick to dismiss this as simply an American problem; however, the Steven Lawrence case showcased the racism embedded in British society. Steven Lawrence was a young black British teenager who was murdered in a racist attack in 1993. Nearly 20 years on, only 2 of his killers have been charged, and the institutional racism that held back the investigation was barely addressed. In each of these cases, the root causes that enable a system of violence to endure are not addressed or changed, resulting in an existence that is pervaded by a fear of violence. It is not only through the inaction of tackling root causes that prevent a culture of peace from being cultivated, but also through the fact that there are sets of values and behaviors that enforce violence.
A prominent example of this is the treatment of women all around the world. There have been some incredible strides forward, yet pervasive attitudes and behaviors mean that, for many women around the world, there is a lack of a culture of peace. Nearly 83% of women have been sexually harassed or catcalled on the street. For 84% of women that has happened before they are even adults. A common response has been "What are you wearing?". Even in the most serious of incidents a woman's clothing has been used as a defense. In a rape case in Ireland, the victim's underwear was displayed in court as evidence. Victim blaming is present at many levels of our society and it is one of the less extreme ideas that are norms about women, as in some places the norm for women can lead to their endangerment. The burden of violence is placed on the victim rather than the perpetrator. This expression of fear is just one example of a set of norms that place some groups at increased risk and endangerment.
Beyond the systems that perpetuate violence, there are also direct examples of enduring clashes and pervasive situations of conflict. Yet decisive action from the international community has been slow. In China and Myanmar, there has been extensive persecution of their respective Muslim minorities, the Uighurs and the Rohingyas, respectively. Footage of concentration camps and reports of the brutal "reeducation" taking place have circled on social media. Whilst some governments are becoming increasingly vocal, with the US even imposing travel bans and asset freezes on human rights abusers, calls have been made to the UN and other international organizations to take immediate action. Some have wondered how far things would have to go for international organizations to get involved. This lack of action does not favor the end of injustices, which prevent a culture of peace. Indeed, a culture of peace can only be curated if as many members of society participate as possible.
What can you do?
A culture of peace requires all in society to take part in creating and sustaining a set of values and behaviors that lead to non-violence. It can feel overwhelming at times because obstacles to this can feel so large and so embedded that you can wonder if what you do makes any difference. But be reassured, It does! We don't exist in a vacuum. The UN states that there are 8 action areas for a culture of peace. Many of them overlap, but there are some that we can be involved in. One is through education. This can be something that we all partake in. When we notice that systems of violence are being perpetrated we can, and should, speak up and educate the people around us. This can be achieved by volunteering for educational systems and charities but also by utilizing our social media. Social media has been an effective educator and mobilizer in recent months – particularly with movements like BLM. Our voices and ideas can reach the people closest to us. If many of us did that the scale of change would be incredible. Speaking up and promoting human rights is another one of these areas, and through education, we can achieve both.
Action towards a culture of peace can also be taken by promoting sustainable economic and social development. One of the best vehicles for this change can come from supporting grassroots charities. Grassroots charities are local communities taking change into their own hands, this makes them better and more likely to be able to sustain long lasting social development for a community that they understand and know. Some studies suggest that if just a fraction of what went to international charities when to grassroots charities then lasting change would be more possible.
Another area to ensure a culture of peace is equality between women and men. Equality of women extends to education, safety, and financial security. When women in a society are educated and safe a country's poverty rate is likely to drop and social development increases. Furthermore, giving women a stronger voice in governments and processes have increased the sustainability and quality of peace, with increased implementation rates. You can aid this by volunteering with charities that work for the advancement of women and girls, or even through just supporting brands that make female empowerment part of their mission.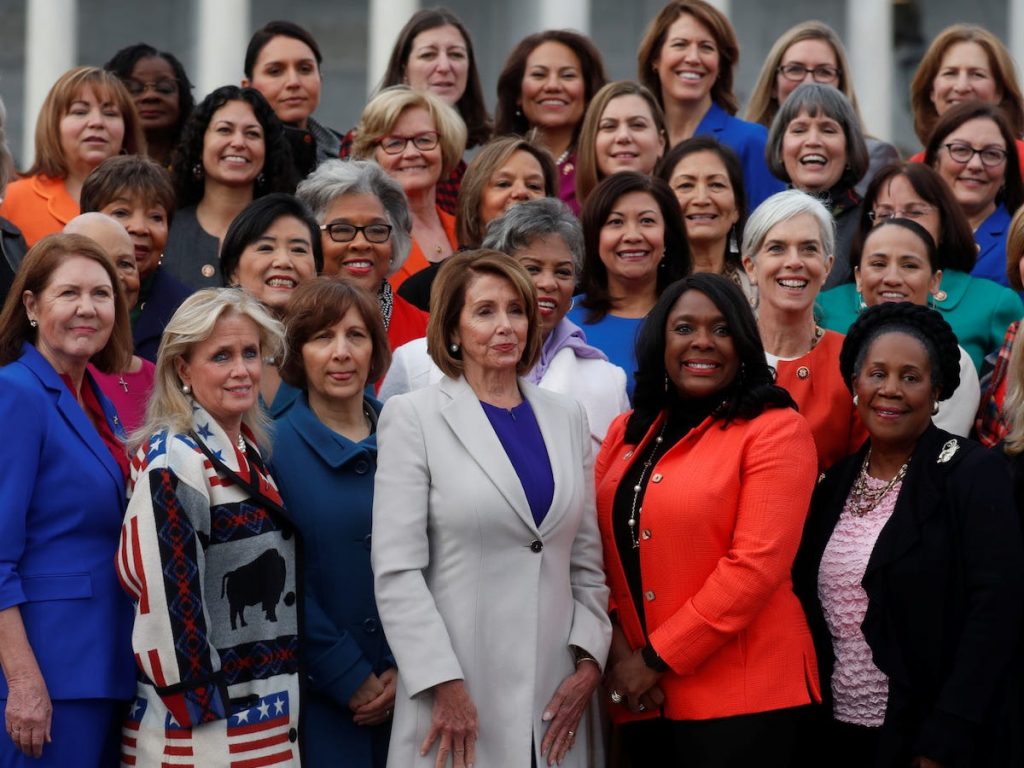 With this, we arrive at a topic at the forefront of current events: fostering democratic participation. Democratic participation of underrepresented communities allows their voices to be heard. It allows disadvantaged groups to participate in government and encourages dialogue in the public sphere – actively cultivating a culture of peace. This is even more important in the upcoming elections. Do your part by joining campaigning and informing people of their voter rights.
Lastly, we can take action by supporting the free flow of information. Information is of key importance in enabling people to cultivate a culture of peace since it not only fosters a productive dialogue but also gives each party the ability to be truly informed about the obstacles to a culture of peace. Each of these areas are of fundamental importance, and by working to promote each of them you can do your part to foster a culture of peace. There are lots of places around the world and lots of communities who live in the absence of a culture of peace and it is important to acknowledge that this peace day, but it is also important to acknowledge the ways in which we can change it.
---
References
United Nations. "International Day of Peace | United Nations." United Nations, United Nations, 2014, www.un.org/en/observances/international-day-peace. Accessed 21 Sept. 2020.
"Culture Of Peace | International Day of Peace." Internationaldayofpeace.Org, 2015, internationaldayofpeace.org/culture-of-peace/#:~:text=As%20defined%20by%20the%20United,founding%20over%2060%20years%20ago%2C. Accessed 23 Sept. 2020.
"What We Know About Breonna Taylor's Case and Death." The New York Times, 2020, www.nytimes.com/article/breonna-taylor-police.html. Accessed 23 Sept. 2020.
BBC News. "Stephen Lawrence Racist Murder: 'The Met Might Give up, I Never Will.'" BBC News, BBC News, 11 Aug. 2020, www.bbc.com/news/uk-england-london-53722540. Accessed 23 Sept. 2020.
Morgan, Mary. "Even during the Pandemic, Catcalling Goes on. I Refuse to Be Treated as an Object | Mary Morgan." The Guardian, The Guardian, 31 Aug. 2020, www.theguardian.com/commentisfree/2020/aug/31/catcalling-power-women-rape-culture. Accessed 23 Sept. 2020.
"UNPO: 'When It Comes to the Uyghur Genocide, the World Cannot Be a Bystander.'" Unpo.Org, 2020, unpo.org/article/21992. Accessed 24 Sept. 2020.
Blake, Joseph. "Grassroots Campaigners More Likely than Big Charities to Deliver Real Change." The Guardian, The Guardian, 27 Jan. 2015, www.theguardian.com/voluntary-sector-network/2015/jan/27/grassroots-campaign-more-change-charities. Accessed 24 Sept. 2020.
"Girls' Education." World Bank, 2017, www.worldbank.org/en/topic/girlseducation. Accessed 24 Sept. 2020.
"Women in Government – OECD." Oecd.Org, 2018, www.oecd.org/governance/women-in-government.htm. Accessed 24 Sept. 2020.
"Facts and Figures: Peace and Security." UN Women, 2020, www.unwomen.org/en/what-we-do/peace-and-security/facts-and-figures. Accessed 24 Sept. 2020.
---
IVolunteer International is a 501(c)3 tech-nonprofit registered in the United States with operations worldwide. Using a location-based mobile application, we mobilize volunteers to take action in their local communities. Our vision is creating 7-billion volunteers. We are an internationally recognized nonprofit organization and is also a Civil Society Associated with the United Nations Department of Global Communications. Visit our profiles on Guidestar, Greatnonprofits, and FastForward.