The right to education is considered a basic human right. It is enshrined under Article 26 of the Universal Declaration for Human Rights. Commemorated on 24th January, the International Day of Education recognizes the pivotal role education plays in promoting sustainable development. In its adoption of the Sustainable Development Goals, the international community affirmed the importance of education in advancing human development. Literacy guarantees participation and inclusion in creating sustainable solutions for development. Access to quality education equips individuals, communities and whole societies to develop innovative solutions to the world's most pressing problems.
Reality check
The vision to achieve literate societies was cemented by the adoption of education as a Sustainable Development Goal (SDG 4). However, a lot still needs to be done to ensure that elementary education is accessible to all. According to UN global statistics, most youth and children do not have access to formal education. Civil unrest and conflict contribute to the surging levels of illiteracy. An estimated 4 million children and youth refugees cannot access education owing to forced displacement. These staggering figures on child and youth illiteracy present an opportunity for collective evaluation. There must be renewed commitment towards achieving inclusive education for vulnerable populations.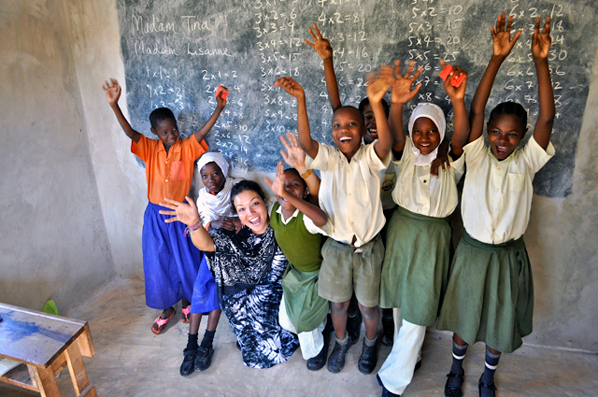 Positioning education
This year's commemoration of the International Day of Education is themed: 'Learning for People, Planet, Prosperity, and Peace'. This year's celebration will radically re-calibrate general perceptions of education and its role in advancing progress towards sustainable development. The theme seeks to present an integrated pathway to development with education as a key enabler of the process. Education is important in advancing human development through the nurturing of talents, skills, and creativity. In addition, learned knowledge promotes self-reliance and the economic empowerment of individuals.
Education provides a viable strategic framework for eliminating retrogressive cultural practices that promote gender inequality. Moreover, education is critical in raising society's collective consciousness and shaping our values, perceptions, and attitudes towards the environment. Education amplifies collective understanding and inclusivity, thereby eliminating marginalization, whether real or perceived. The integrated realization of these elements promotes socio-economic prosperity that defines development.
If our hopes of building a better and safer world are to become more than wishful thinking, we will need the engagement of volunteers more than ever.

Kofi Annan
Changing the narrative through volunteering
The provision of education has a far-reaching impact in creating equitable societies. It also ensures that no one is left behind in the race towards the achievement of sustainable development goals. Weak policy architectures, governance challenges, poverty, and poor education infrastructures present the greatest hurdles to the provision of quality education. In developing countries, education is a preserve of children in urban and peri-urban areas. While systemic gaps contribute to the widening education inequality chasm, volunteer initiatives are slowly changing the narrative.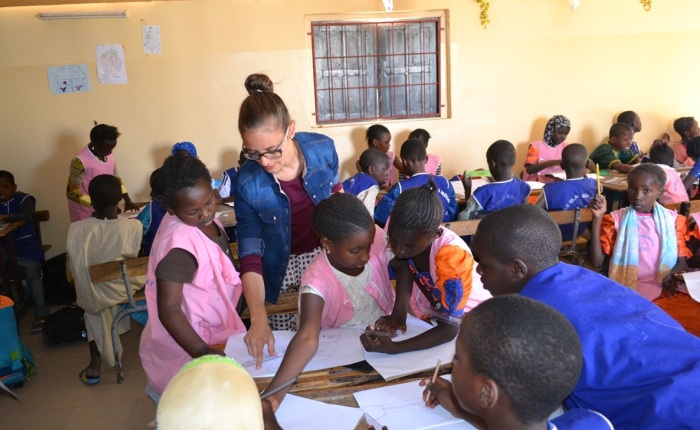 In Kenya, The Kenya Voluntary & Community Development Project (KVCD) is tilting the geography of illiteracy for children and youth within the community. Registered as a Voluntary and Community Development Project, the institution empowers children and youth socially and economically. Through their initiatives, the NGO works to improve the quality of life of Kenyan communities. Anchored on connecting people with communities, the project's vision is to provide support through educational and charitable work. The organization places international volunteers and distributes financial and material donations to the less fortunate. The non-profit entity also provides vocational training to youth hence positioning them as key contributors to the local economy. They also encourage creative problem solving through social entrepreneurship aimed at solving problems within the community.
Realizing the dream
The project undertaken by the organization highlights the collective determination by humanity to generate solutions to challenges within communities. Volunteers play an important role in catalyzing development at local and international levels. In addition to the broad spectrum of skills, they possess the optimism required to overcome despondency that characterizes needy situations. In addition, volunteers present new perspectives to existing challenges and a dynamic approach towards achieving sustainable development goals. Volunteerism plays a key role in the geographical distribution of skills, services and resources needed to develop communities.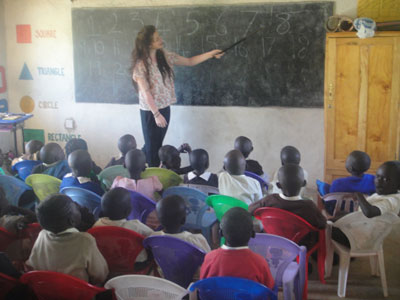 Volunteer organizations challenge the status quo. By shifting conventional perspectives from resistance towards acceptance, they revive the nascent hopes that ignite the flames of possibility. Today, these words ring true as we evaluate the gains made by volunteers. These acts of selflessness secure the future of the countless majority who would be left behind without these initiatives.
---
Photo Credits:
http://volunteerskenya.org/index.php/international-internships/educational
https://warwick.ac.uk/giving/projects/wia/
---
IVolunteer International is a 501(c)3 tech-nonprofit registered in the United States with operations worldwide. Using a location-based mobile application, we mobilize volunteers to take action in their local communities. Our vision is creating 7-billion volunteers. We are an internationally recognized nonprofit organization and is also a Civil Society Associated with the United Nations Department of Global Communications. Visit our profiles on Guidestar, Greatnonprofits, and FastForward.