In the past few weeks, Indian farmers have been protesting against 3 new farming bills. The Bharatiya Janata Party (BJP) passed these bills over the summer. In response, farmers across the country marched to Delhi, mainly from the states of Punjab and Haryana. Prompted by these protests, diaspora populations from the UK and Canada, amongst others, joined in. This led to one of the biggest protests movements about labor rights in the world. The outrage was not just about the bills, but the response to the protestors from police – as many were met with violence.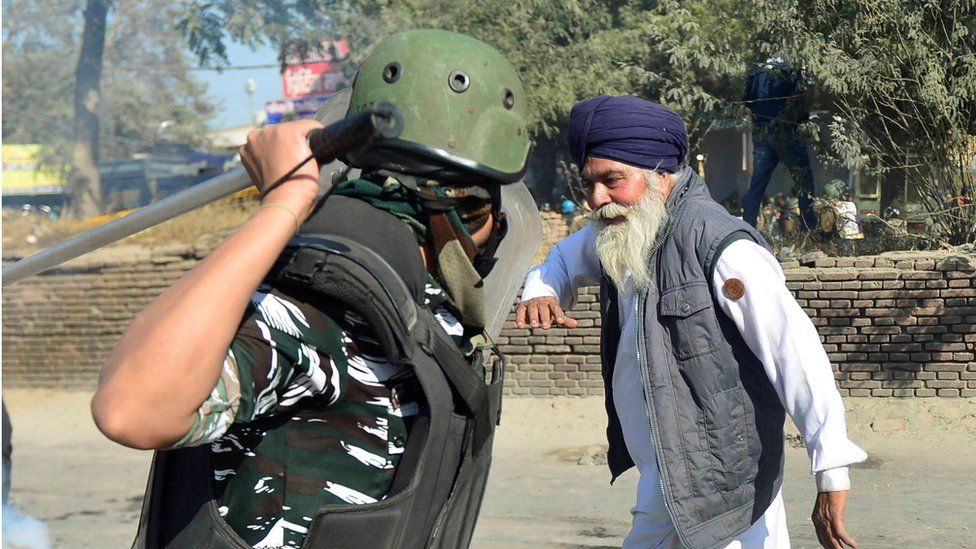 What do the bills propose?
To begin to understand why these bills have caused such issues, we have to know what they proposed. These bills aim to allow farmers to sell to corporate markets without having to go through the government. Currently, if farmers want to sell, they use what is referred to as the Mandi system. They bring their products to the government, which offers a Minimum Support Price (MSP) and then sells it to companies. As of now, the Mandi system will remain, but it is set to be eventually removed. These bills also allow commercial companies to stockpile essential food items. Currently, only the state may do both – operate beyond the Mandi system and stockpile items. At a surface level, these changes don't seem to be that bad, but to truly understand the implication one must know the history of commercial farming in India.
Background of Farming in India
Most farmers protesting are from the states of Haryana and Punjab, which are particularly rural areas. Often, they are criticized for their farming of crops that degrade the environment and require heavy use of water and pesticides. They also benefit from the Mandi (benefits) system the most. Rice and wheat (mainly produced in Punjab and Haryana) receive the most Minimum Support Price (MSP). However, around 80% of their production goes to other states. This was not always the case.
The reason such crops are farmed is due to the green revolution in the 1970s, first introduced in Punjab. At the time it promoted a shift to high-yield crops and technology to increase production, this included high pesticide usage to increase yields. They encouraged the overproduction of crops to ensure higher incomes. Of the seeds used, 95% are property of the agricultural company Monsanto-Bayer.
Since the 1980s Monsanto has been operational in India after they made a deal regarding deregulation of seed policy in India with the World Bank. The seeds are often GMO, meaning there is no genetic variation, making them susceptible to disease or pests. Any variation of them is the property of the company. Often farmers would save seeds to be used in the next harvest, however Monsanto doesn't allow this – this is not only in India but all over the world. Seed deregulation has made many farmers dependent on corporations. Now the solution proposed is another green revolution with updated bio-technologies, something that too many small farmers can't afford.
India's Farming Issues
Farming in India has a number of structural issues. The excess use of pesticides has meant that there has been an increasing over-exposure of pesticides. The lack and misuse of proper equipment further exacerbates these problems. Additionally, frequent usage of these pesticides has led to increased resistance, meaning that for them to be as effective, more must be used. This has, in turn, derived in an incredibly high cancer rate in these places, compounded by the fact that often people do not have the money or access to healthcare that may save them. Many of these chemicals were banned in several countries around the world. Many are even outlawed by the Indian government, but there is little information, regulation, and enforcement. Using these chemicals has also led to the pollution of the groundwater and soil. Heavy commercial farming is likely to deplete the groundwater – some estimates have it running out by 2039 – which will cause water shortages, destroying wildlife, and potentially escalating local communal violence.
Finally, the continued usage of high-cost seeds, pesticides, and equipment has driven many farmers into debt. Seeing no way out, many farmers have committed suicide. The suicides of farmers in Maharashtra have been linked to the high prices of the Cotton seeds from Monsanto. The absence of a secure income and the increased prospect of exploitation by companies means these issues are likely to increase. In fact, India is often used as a testing ground for Monsanto's practices which mean the issues seen in India could soon become a global problem.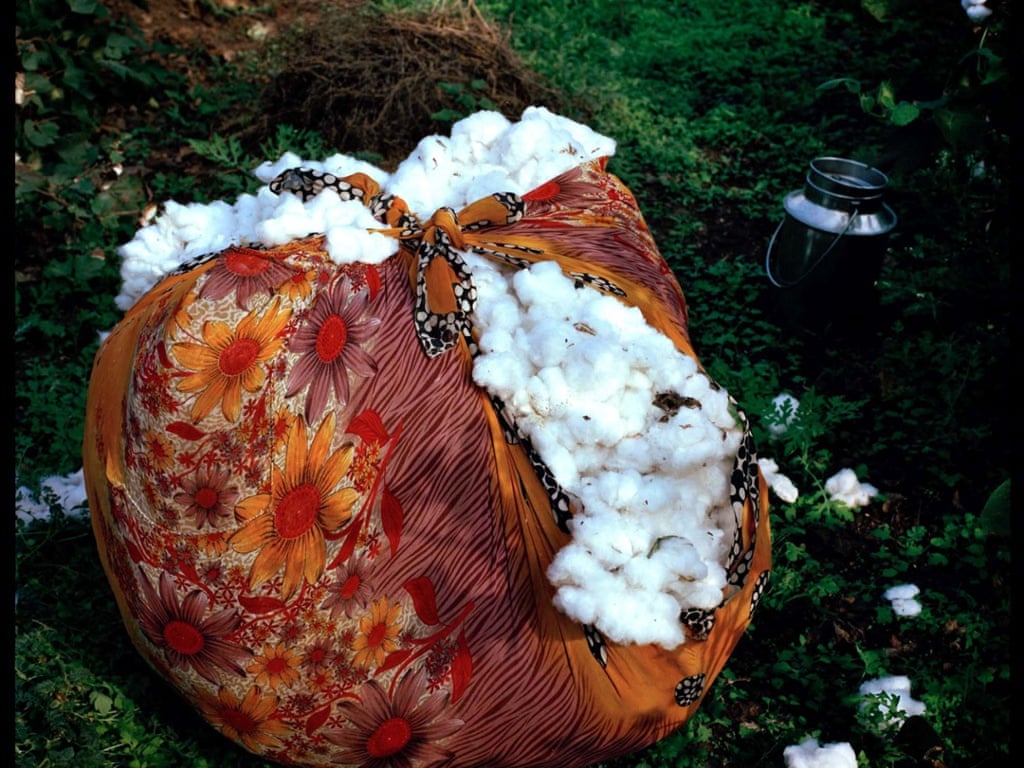 Why are the Bills an Issue?
Considering the major issues with farming practices, it seems obvious that reforms should be carried out. However, there are problems with the particular bills that the BJP government suggested.
The bills seem to not have followed correct democratic procedures. The bills were first introduced in parliament as temporary measures over the summer – at that moment in time they required no debate. When they were later passed as permanent bills they were debated in parliament, however, opposition parties' concerns were not heeded or considered. Up to 15 opposition parties have supported the farmer's objections. To count the votes a vocal count was used, an incredibly inaccurate method. All of those things combined call into question the democratic integrity of the passing of the bills. Not to mention it is common when creating bills to consult the group it affects, in this instance, farmers. Many feel that their voices weren't heard. Despite attempted negotiations taking place between unions and the government, they have made little progress.
The government's reasoning for passing the bills is that too many people depend on the authorities for farming subsidies. About 58% of India's population relies on agriculture for income. When the coronavirus lockdown began, with no notice, millions of people lost their informal jobs in cities and returned to family-owned farms. None of these workers were offered government subsidies to help their financial security. Consequently, threatening the financial security of many people's back-up option, especially during a financially straining pandemic, is worrying. Around 68% of farmers own less than 1 hectare of land and are thus unable to compete with private companies, with many incomes already dwindling. These bills would only worsen their financial insecurity.
Ultimately, whether or not you agree with the bills, a population in a democracy should have the option to peacefully protest. Despite these protests being peaceful, the police have used tear gas and undue force on protestors, many of whom are elderly. The UN has even denounced the violent responses of the Indian police. In a democratic state, police should not be using force on peaceful protestors.
Another group under attack
These bills are another attempt of the BJP to suppress vulnerable groups. At the beginning of 2020, the states of Jammu and Kashmir had their special status revoked. They passed, just a couple of months later, the highly controversial Citizens Amendment Bill, suddenly putting the citizenship status of thousands of Muslims under question. Each of these issues created widespread protests as minorities across the country were threatened. A former Supreme Court judge, Markandey Katju, has said that if the protest continues a Jallianwala Bagh type massacre would be inevitable. The Jallianwala Bagh Massacre took place in 1919 when a British general commanded the British army to fire at unarmed Indian civilians. Considering the horrific nature of the 1919 massacre, it is alarming to see a former supreme court judge suggesting that this could happen once again. The BJP has called those protesting 'terrorists' and 'anti-national'. By doing this the BJP targets a group that is already vulnerable. Not only does it legitimise violence against protestors, but it also paints anyone who does not agree with their policies as 'anti-national' and 'terrorists' is a tactic that serves to silence anyone that does not agree unquestionably with the government – which is not very democratic.
What Can You Do?
Spreading information can help many people notice the protests and increase the pressure that the Indian government feels to resolve the issue. Educate yourself and others through various platforms, including social media. These protests have spurred many diaspora groups all over the world to protest in support. Many have written to their local MPs and representatives to express their concerns and urge their government to make statements. So, if you can, write a letter to your local representative asking them to raise it in parliament. Many at the border require food and warm clothing as temperatures drop, so if you are in the region, many local organizations will take donations. The farmers' bills have been controversial in India, yet the refusal to listen to opposition members, the way they passed these bills and the threat of violence to protestors shows that these bills need to be reconsidered.
References
"A Jallianwala Bagh Seems Inevitable: Justice Katju Expressed Apprehension about Farmers Movement | Hastakshep News." Hastakshep News, hastakshep news, 7 Jan. 2021, www.hastakshepnews.com/a-jallianwala-bagh-seems-inevitable-justice-katju-expressed-apprehension-about-farmers-movement/. Accessed 10 Jan. 2021.
BBC News. "Bharat Bandh: India Farmers Protest against Law." BBC News, BBC News, 8 Dec. 2020, www.bbc.co.uk/news/world-asia-india-55213644. Accessed 10 Jan. 2021.
Soutik Biswas. "What Has Brought India's Farmers to the Streets?" BBC News, BBC News, 3 Dec. 2020, www.bbc.co.uk/news/world-asia-india-55157574. Accessed 10 Jan. 2021.
Danish Siddiqui. "Thousands of Protesting Indian Farmers and Police Face-off at New Delhi Border." U.S., 28 Nov. 2020, www.reuters.com/article/india-farms-protests/thousands-of-protesting-indian-farmers-and-police-face-off-at-new-delhi-border-idUSL4N2IE01L. Accessed 10 Jan. 2021.
Humra Quraishi. "Farmers' Protest and the Irony of Celebrating Human Rights Day in Our Country." National Herald, National Herald, 10 Dec. 2020, www.nationalheraldindia.com/opinion/farmers-protest-and-the-irony-of-celebrating-human-rights-day-in-our-country. Accessed 10 Jan. 2021.
"The Seeds Of Suicide: How Monsanto Destroys Farming – Global Research." Global Research, 2 Jan. 2021, www.globalresearch.ca/the-seeds-of-suicide-how-monsanto-destroys-farming/5329947. Accessed 10 Jan. 2021.
Opinion by Simran Jeet Singh and Dr. Gunisha Kaur. "Here's Why Tens of Thousands of Indian Farmers Are Protesting." CNN, 11 Dec. 2020, edition.cnn.com/2020/12/11/opinions/indian-farmer-protests-simran-singh-gunisha-kaur/index.html. Accessed 10 Jan. 2021.
Shergill, Sunny. "Meet the Women behind the Indian Farmers' Protests." Aljazeera.com, Al Jazeera, 21 Dec. 2020, www.aljazeera.com/features/2020/12/21/meet-the-women-behind-the-indian-farmers-protests. Accessed 10 Jan. 2021.
"Indian Farmers Lead Historic Struggle for Food Sovereignty, Anti-Fascism, Democracy and Human Rights – Friends of the Earth International." Friends of the Earth International, 18 Dec. 2020, www.foei.org/news/india-farmer-protest-food-sovereignty-human-rights. Accessed 10 Jan. 2021.
2020, www.business-humanrights.org/en/latest-news/india-over-250-million-workers-joined-protesting-farmers-in-one-of-the-biggest-nationwide-strikes-ever/#timeline. Accessed 10 Jan. 2021.
EVERY THIRTY MINUTES: FARMER SUICIDES, HUMAN RIGHTS, AND THE AGRARIAN CRISIS IN INDIA EVERY THIRTY MINUTES FARMER SUICIDES, HUMAN RIGHTS, AND THE AGRARIAN CRISIS IN INDIA.
"Seeds of Evil: Monsanto and Genetic Engineering." Organicconsumers.org, 2014, www.organicconsumers.org/news/seeds-evil-monsanto-and-genetic-engineering. Accessed 10 Jan. 2021.
"How Monsanto Wrote and Broke Laws to Enter India." Seed Freedom, 27 July 2015, seedfreedom.info/how-monsanto-wrote-and-broke-laws-to-enter-india/. Accessed 10 Jan. 2021.
"The Green Revolution and a Dark Punjab." Downtoearth.org.In, 2014, www.downtoearth.org.in/blog/agriculture/the-green-revolution-and-a-dark-punjab. Accessed 10 Jan. 2021.
BBC News. "Farm Bills: Are India's New Reforms a 'death Warrant' for Farmers?" BBC News, BBC News, 23 Sept. 2020, www.bbc.co.uk/news/world-asia-india-54233080. Accessed 10 Jan. 2021.
"Cancer Ravages Rural Punjab Due to Chemicals in Pesticides; Govt Assistance Fails to Improve Situation – India News , Firstpost." Firstpost, 9 Mar. 2019, www.firstpost.com/india/cancer-ravages-rural-punjab-due-to-chemicals-in-pesticides-govt-assistance-fails-to-improve-situation-6228451.html. Accessed 10 Jan. 2021.
Saving Punjab. "Home – #SavingPunjab #ਸੇਵਿੰਗਪੰਜਾਬ – Latest on Punjab's Issues." #SavingPunjab #ਸੇਵਿੰਗਪੰਜਾਬ, 2 Dec. 2020, www.savingpunjab.org/. Accessed 10 Jan. 2021.
WION Web Team. "UN Chief Comments on Farmers Protest in India." WION, WION, 2020, www.wionews.com/india-news/un-chief-comments-on-farmers-protest-in-india-347867. Accessed 10 Jan. 2021.
Kanchan Vasdev. "Explained: Why Punjab's Groundwater Might Run Dry by 2039." The Indian Express, The Indian Express, 22 June 2019, indianexpress.com/article/explained/why-punjabs-groundwater-might-run-dry-by-2039-5794435/. Accessed 19 Jan. 2021.
---
‌IVolunteer International is a 501(c)3 tech-nonprofit registered in the United States with operations worldwide. Using a location-based mobile application, we mobilize volunteers to take action in their local communities. Our vision is creating 7-billion volunteers. We are an internationally recognized nonprofit organization and is also a Civil Society Associated with the United Nations Department of Global Communications. Visit our profiles on Guidestar, Greatnonprofits, and FastForward.