The COVID-19 crisis has severely affected labor markets around the world, hurting young people more than other age groups.
It became clear that young people were bearing the brunt of the effects of the massive economic consequences of the COVID-19 pandemic. A report titled An update on the youth labor market impact of the COVID-19 crisis written by the International Labor Organization estimates that unemployment among youth is expected to double as a result of the economic havoc caused by the global pandemic. Globally, youth employment fell by 8.7 percent in 2020 compared with 3.7 percent for adults. The report defines youths as workers from 15 to 24 years old.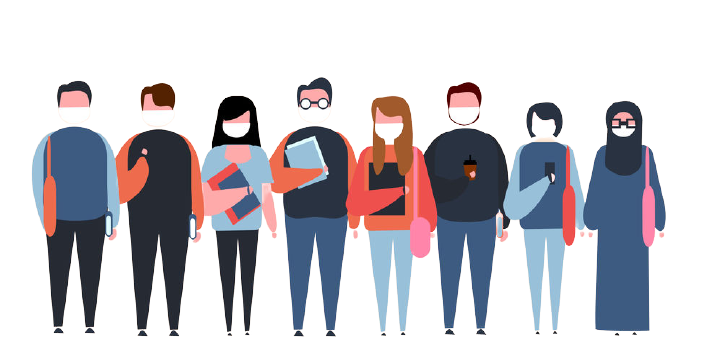 The report explains that this demographic is most affected by the economic downturn in part because of their disproportionate representation, which is particularly hamstrung by travel restrictions, social distancing, and changing consumer habits. They are also more likely to hold informal or unsecured unofficial positions.
In addition to outright unemployment, youth are experiencing reduced working hours and lowered pay rates. Moreover, the pandemic is disrupting training, entrepreneurship, and transitions from school to the working world, which could have ramifications for years to come. The report also notes that high unemployment rates can lead to dangerous increases in depression and anxiety among youth, making it one of the most pressing issues to counteract with. With that being said, many community organizations have taken this matter into their own hands, providing training and education initiatives to help young people acquire the skill they need to proceed with their future careers path.
In The Race To Power The World, Renewable Energy Grows Faster Than Employment Supply Can Catch Up
Energy has always been the main driver of economic activity and social development in countries all over the world. In 2018, 89.6% of the world population had access to electricity. Its efficiency has also been recognized as a priority issue which can help reduce energy expenditure and increase the affordability of energy in poorer households by bringing down the per-unit cost of electricity, hence also, reducing pollution by lowering the need for generation and associated emissions.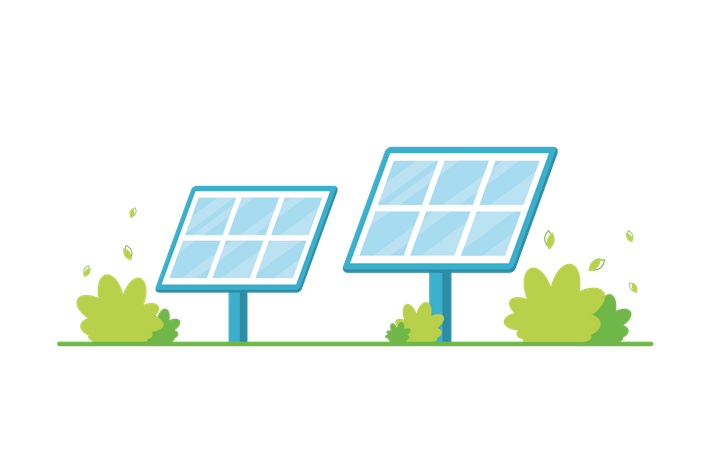 Governments worldwide are accelerating the energy transition, but a lack of skilled workers has bottlenecked this plan and made it even more difficult than it initially was. More clean energy jobs are being created; however, companies are concerned they may not be able to fill job vacancies. A UK survey in the Open University's annual Business Barometer shows 85% of respondents in the mining and energy sector reporting a skills shortage, and the lack of education and training is the leading reason for this problem.
There is a gap in the marketplace. There are new skills required and these new skills sit at the interface of engineering, business, and technology, with a bit of big data and a little bit of economics. There really aren't any qualifications out there that give people exposure to all of this.

Joanna Berry
One project that stands out among the crowd when it comes to dealing with this pressing issue is SkiDRES. SkiDRES is a pilot project for skills development in the renewable energy and energy efficiency sub-sectors in Zambia. With strong engagement by the private sector, it aims to provide Zambia with the necessary skilled people to be able to tap into the rapid development of technology in renewable energy and energy efficiency. It is expected that the skills gained and the resulting opportunities will result in decent jobs, improved income levels, and cleaner energy options. It also offers vocational training combined with internships for young persons from different areas and communities, which includes:
Peer-to-peer learning
Engaging with other countries' regulators, standards institutes, and energy authorities.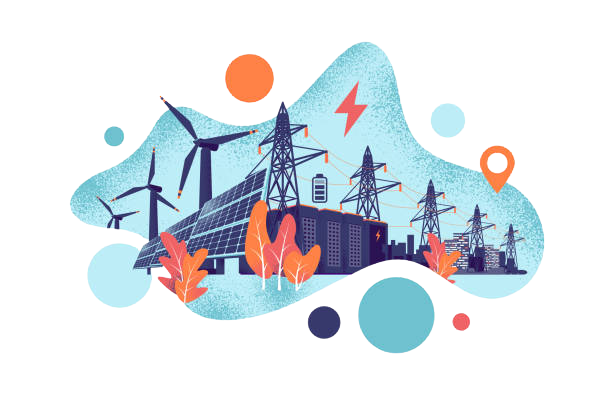 The project is expected to enable companies to support youth workers with interest and potential to train for careers in Renewable Energy and Energy Efficiency sectors and so far, it has made some significant progress that helps clarify the underlying causes for the underperformance with respect to RE/EE skills demand and supply.
How To Juggle Interminable Job Demanding As An Introvert? Use Technology
As the economy becomes more dependent on digital technology, more and more jobs are becoming "digital jobs". And for the high-skilled technology jobs on the market, educational systems are struggling to adapt their curricula and teaching methodology to the rapidly changing requirements of employers.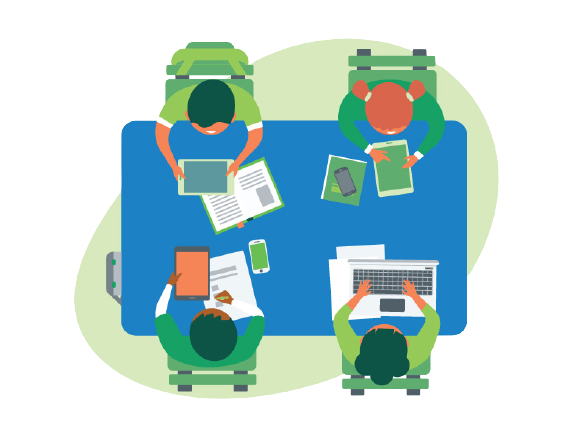 On the other side, fast-growing technology-enabled jobs do not necessarily require a college degree, but rather, solid fundamental skills. These technical-vocational skills are typically best developed by combining classroom instruction with workplace-based learning, such as internships and apprenticeships. However, most young people have difficulty accessing relevant training and work experience programs.
More than 50% of today's jobs require some degree of technology skills, and experts say that percentage will increase to 77% in the next decade. 

US Bureau of Labor Statistics 
But luckily, there is a bright side when it comes to technology jobs. For many years, technology and social media platforms have empowered the introvert to connect and communicate their thoughts without face-to-face confrontation. It is now the social norm to interact with people online since it's easier to send someone a message on social media than to make a phone call. With more and more people defining themselves as an introvert, the demand for technology jobs is on the rise. And all around the world, many community projects have created new programs that continuously help youth improve their sets of activities on technical knowledge, practical skills, and attitudes for gainful employment, or entrepreneurship.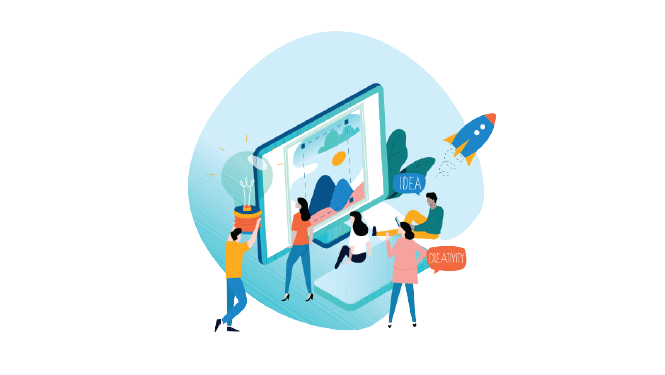 One that particularly stood out from the crowd is Anudip. Anudip is an organization that operates in West Bengal, India. It provides market-aligned ICT and business skills development to poor rural youth, and successfully transitions its graduates into technology-enabled employment or self-employment. To date, they have trained more than 15,000 beneficiaries and achieved a 75% job placement rate. Their newest program, DREAM offers training, providing financial assistance, mentors, and multiple support to unemployed women in starting and running their IT-based microenterprises. In the year 2021, their mission is to positively transform 100,000 lives annually by 2024, through market-driven and digital interventions.
Volunteering Is The New CV Hot Take
Volunteerism is an important and increasingly popular mechanism for young people to bring about positive change in society, and to engage in global peace and sustainable human development. A growing number of studies have concluded that young people who begin their adult lives without work have a greater likelihood of unemployment in the future, even after moving into the workforce, and lower wages when they are working.
Volunteering offers young people what often is their first opportunity for some kind of work experience that can be documented. Ideally, it is a positive reference about what the youth volunteer achieved and their ability and willingness to work.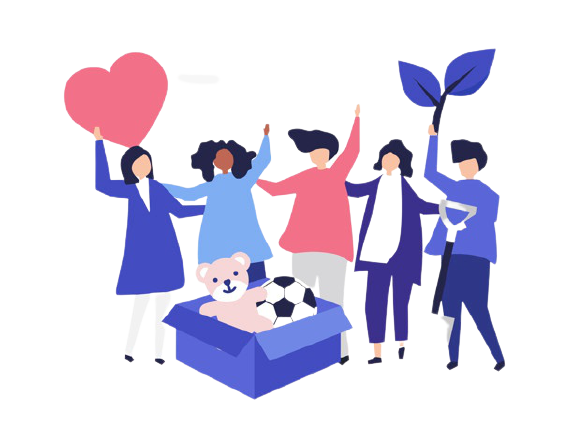 One survey of 200 leading UK businesses found some compelling data on the value of volunteering among employers:
73% of businesses would recruit candidates with volunteer experience over ones without.
80% of businesses said they valued volunteering on a resume.
70% of businesses believed those who volunteer have a better chance of earning a higher salary and gaining promotions.
84% of businesses agreed that volunteering is a way to help young people find work.
Volunteerism is the voice of the people put into action. These actions shape and mold the present into a future of which we can all be proud.

Helen Dyer
Youth themselves share a belief that their volunteering has benefits towards gainful employment. In a 2011 worldwide sample of youth participating in an UN-sponsored e-discussion on youth employment, the majority expressed their belief that volunteering and internships are an important approach to securing their first job. They said that volunteering enabled them to gain experience and to develop new skills and networks.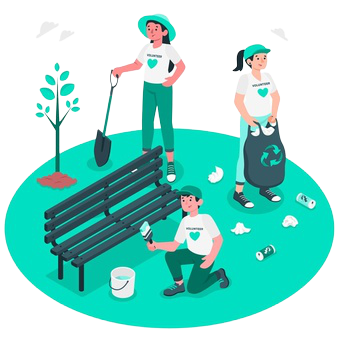 Some organizations, such as Ivolunteer International itself or NYCI, recognizes that youth work volunteers are among the prime deliverers of services to young people, and therefore seek to reinforce a commitment to volunteering and volunteerism by the establishment and development of key support resources and structures.
NYCI, in particular, is focused on the commitment of promoting, developing, and sustaining volunteering as being fundamental to society, and a worthwhile activity for people to engage in. It aims to support the development of best practices to ensure and encourage the involvement of volunteers in voluntary youth organizations and the youth work sector in Ireland. They are also committed to promoting diversity in volunteering and the need to be flexible in terms of time. And in 2021, their mission statement is to represent the collective voice of the youth work sector and build capacity, leadership, and influence to deliver better outcomes for young people.
Reimagining Youth Skills Post-Pandemic
On the 15th of July, we celebrate World Youth Skills day. On this day, we highlight the importance of equipping young people with skills for employment, decent work, and entrepreneurship.
This year the youth skills day is truly unique, it focuses on celebrating the resilience and creativity of youth throughout a crisis. While vaccination rollouts offer some hope, we still have a long road to recovery, especially in those countries which continue to be overwhelmed by the spread of the disease. The youth would be facing a range of unfamiliar problems emerging from a crisis where training has been disrupted in an unprecedented manner on a virtually universal scale.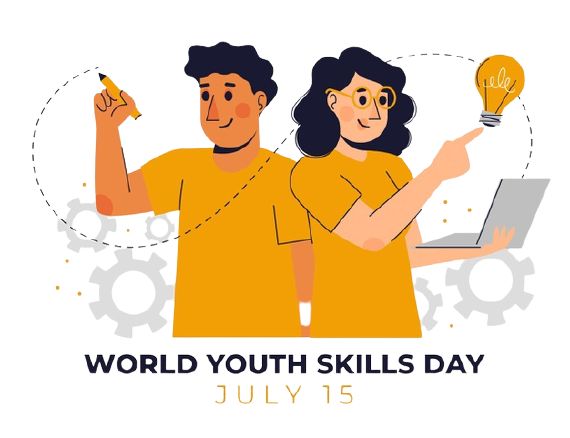 But there are thousands of more stories that young people may be proud of when using their strong perseverance and skill development to thrive in this difficult time. As an organization that advocates for the benefit of youth, we encourage young individuals to seek new skills and develop connections with other young people through volunteerism. Together, we can make the world a better place!
Disclaimer
The opinions expressed in this publication are those of the author. They do not purport to reflect the opinions or views of IVolunteer International.
---
IVolunteer International is a 501(c)3 tech-nonprofit registered in the United States with operations worldwide. Using a location-based mobile application, we mobilize volunteers to take action in their local communities. Our vision is creating 7-billion volunteers. We are an internationally recognized nonprofit organization and is also a Civil Society Associated with the United Nations Department of Global Communications. Visit our profiles on Guidestar, Greatnonprofits, and FastForward.