A Young World
Today, we have the largest youth population in human history. Young people aged under 25 now make up 42% of the global population; accounting for approximately 1.8 billion people. Most of the youngest populations of the world are concentrated in developing countries, often even representing the majority. Thus, we may be presented with an unprecedented opportunity for youth to affect current decision making, and shape a better future for themselves. As it stands, this generation will inherit some of the greatest scale issues that we have seen, requiring coordination, communication, and global responses. However, many see their potential hindered by structural inequality, lack of opportunity, and discrimination. So how may we foster youth-led solutions that positively restructure the world we live in? The World Economic Forum has a proposed solution: The Global Shapers Community.
What are the Global Shapers?
The Global Shapers Community is a unique project developed in 2011 under the leadership of Professor Klaus Schwab; known as the Founder and Executive Chairman of the World Economic Forum. The fundamental idea behind the initiative was to create a network of young change-makers under the age of 30, which could come together and work to deliver innovative solutions to national, regional, and global challenges. With an ever expanding portfolio of members, more than 10,000 currently active, the Shapers now span 400+ cities across 150 countries.
The Global Shapers want to present a model of the "community of the future", a self-selected and self-organized team of young people working together in a "diverse, decentralized, and digitally hyper-connected way". The community operates as a non-profit organization, structured in city based hubs, and is by definition non-political. The most fundamental dynamics that these city hubs embody is that of self-definition, self-organization, and a drive for impact. They seek to leverage the exceptional potential of young people to make a difference in their respective communities. Shapers teams are diverse, multidisciplinary, and inclusive; encompassing extremely wide ranging profiles, from engineers to teachers, film directors, journalists, psychologists, writers and singers. These local teams identify problems at a local or national level, and design their own projects to address community needs and create new opportunities. In essence, they work as grassroots movements seeking to empower youth to take an active role in shaping local and international agendas.
Hub teams redefine and redirect themselves to have the most positive impact possible in delicate areas; improving and joining forces with other hubs to engage in coordinated action. Each year, hub leaders organize a global event and come together to strengthen the relationships across different communities and learn best practices.
"Very few organizations can claim to convene this many nationalities in a single room. Very few people in the world will ever have the experience of connecting with so many cultures from around the globe in their lifetime. "

– Kirk-Anthony Hamilton
Beyond these global summits, events at a regional level are led by shapers themselves to further explore community solutions. However, maybe the most incredible opportunity offered to Shapers is the WEF decision that allows 50 members per year access the Davos conference. This stands as a bold affirmation to world governments that young people have valuable insight to offer and deserve a seat at the table.
The impact of a global movement
Shapers continue to develop new projects and achieve incredible things. In the last 12 months alone, Shapers have put forth more than 550 hub projects; the highest output ever recorded.
The Accra Hub introduced the Accra Discourse project, a set bi-monthly conversation and networking platform designed to bring together key leaders in education, entrepreneurship, technology, creative arts and civic engagement. The purpose is to stimulate contact and collaboration that will aid in defining the future of Ghana. With over 5,000 people having participated, it has become a key forum for innovation and community building.
The Amsterdam Hub has taken an active role in integrating incoming refugees through their Havendinners project. Their aim is to favor positive adaptation in The Netherlands by connecting locals and refugees, encouraging mutual understanding. To achieve this, every Monday since November 2015 the team introduces 100 refugees and 20 locals through a dinner and dance evening in Amsterdam. With a different stakeholder each week, the hub has hosted over 130 dinners, and led directly to the employment of 60 refugees.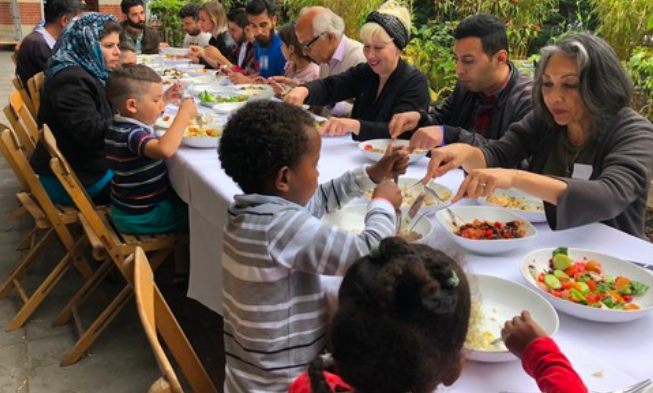 The Nagpur Hub has taken a different direction, and a very ambitious goal: achieving 100% climate literacy within five years. The Shades of Blue project is driven by quite a dire situation. With Nagpur being projected to reach a 3 °C rise in average temperature, it may very well become uninhabitable. As a response, the hub has established 50 Global Shapers Sustainability Centres in academic institutions in Nagpur. These centres will allow students to receive specialized education, mentorship, and organize meetings for climate action. The project is aiming to educate 10,000 students a year.
The Madrid Hub has taken a creative approach in tacking social issues through the DIFERÉNCIA(TE) book, telling stories of role models who have taken nontraditional approaches, and the "What do you want to do with your life?" social documentary, filmed travelling around Spain in a van to enable young people to have their voices heard.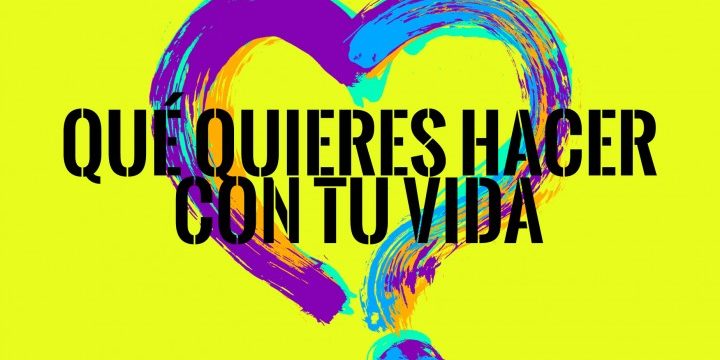 Beyond local and national initiative, the Shapers Hubs continue to redefine themselves and tackle new challenges. 2018 marked the creation of the first hub based in a refugee camp, the Kakuma Hub. This hub has dedicated itself to providing refugees with the means and agency to improve their lives, and favors the voices of refugees to be represented and listened to in global dialogue.
Shapers are taking on international crises as well. The Caracas Hub, in response to the humanitarian disaster in Venezuela, led 70 Shapers in supporting and providing access to healthcare, nutrition, and education to nearly 10,000 migrants. Globally, the Voice for the Planet initiative, developed at the Global Shapers Annual Summit 2018, has managed to mobilize 150,000 people in more than 100 cities to protect the environment and combat climate change. As a result more than 50,000 trees have been planted, key partnerships between the community and organizations like the National Geographic Society and WWF have been developed, and thousands of people more have been mobilized towards the cause.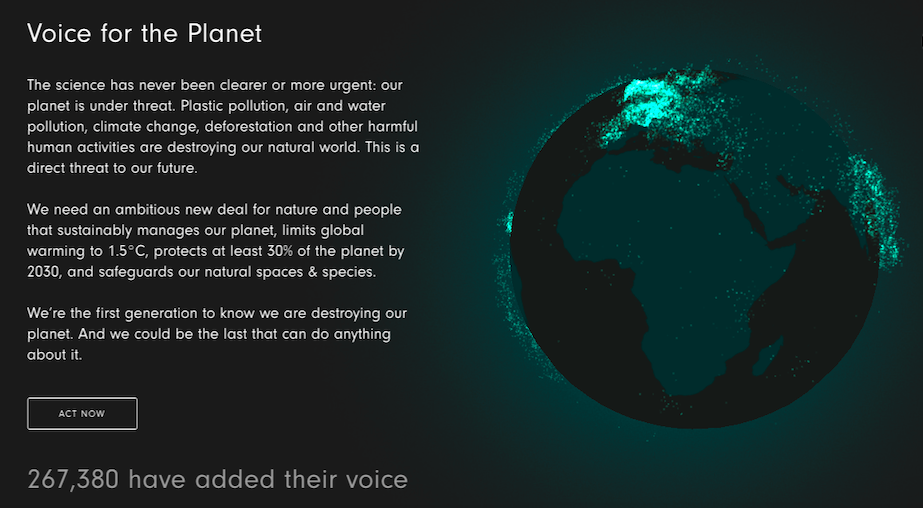 Want to join?
If you are seeking to be apart of building something, helping people, and enjoy the uncertainty of self-definition and growth, Global Shapers might be a means to fully realize your potential. To join, simply go to the Global Shapers page and look for your city. There you can contact your Hub and become a part of a truly global movement.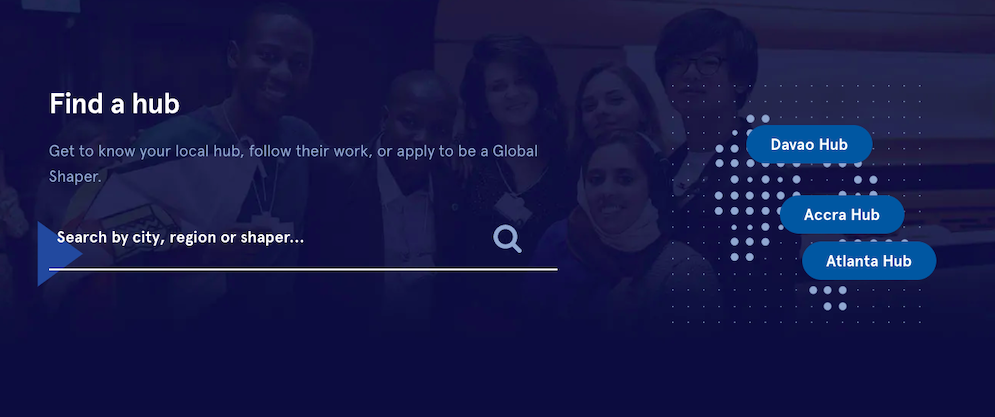 The Shapers Community now stands as a means to change a world we are not satisfied by. Through the power, dynamism, and energy of young people, this network is working to collectively influence the development of our future. There is a lot left to do, so let's get started!
References
Global Shapers. (2020). Global Shapers. Retrieved 15 January 2020, from https://www.globalshapers.org/
Hamilton, K. (2015). who are the Global Shapers. Retrieved 16 January 2020, from https://www.huffpost.com/entry/who-are-the-global-shaper_b_8068440
Lord Cook Strokes. (2020). Here Come the Young. Retrieved 13 January 2020, from https://foreignpolicy.com/2016/08/12/here-comes-the-young-youth-bulge-demographics/
Voice for the Planet. (2020). Voice for the Planet. Retrieved 16 January 2020, from https://voicefortheplanet.org/
WEF (2020). What you need to know about the world's youth, in 7 charts. Retrieved 10 January 2020, from https://www.weforum.org/agenda/2018/08/what-you-need-to-know-about-the-worlds-young-people-in-7-charts/
WEF. (2020). Global Shapers Annual Report. Retrieved 17 January 2020, from http://www3.weforum.org/docs/WEF_Global_Shapers_Annual_Report_2018_2019.pdf
---
IVolunteer International is a 501(c)3 tech-nonprofit registered in the United States with operations worldwide. Using a location-based mobile application, we mobilize volunteers to take action in their local communities. Our vision is creating 7-billion volunteers. We are an internationally recognized nonprofit organization and is also a Civil Society Associated with the United Nations Department of Global Communications. Visit our profiles on Guidestar, Greatnonprofits, and FastForward.