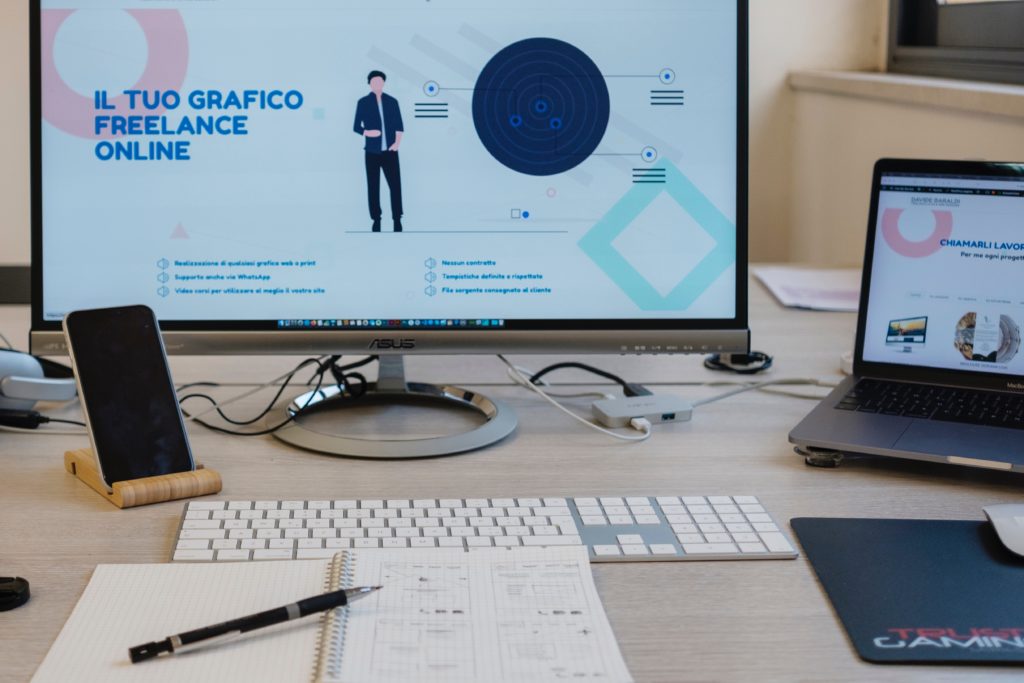 You are probably wondering what these seemingly big words – Gig Platforms and Gig Economy- mean. Well, not to worry as it will all make sense in a minute or even less.
The way that people have worked traditionally, in my view, is honestly kind of depressing. The fact that you had to have a company tell you what to do, when do it, where to do it, just isn't right. We live in a world of technology where people should be able to work on the things they care about and they should have more control over how they live.

Patrick Petitti, co-CEO of Catalant Technologies
The gig economy is characterized by temporary positions that are made available depending on need. The positions are filled by independent workers who prefer gigs to full-time employment and prefer multiple clients to one employer. These jobs are called gigs because they are time-bound and temporal. The gig economy is also popularly known as the freelancer economy, collaborative economy, independent workforce,on-demand economy, and sharing economy.
The gig economy has been around since time immemorial. Throughout history, people have been taking on piece works or projects as side hustles or full-time jobs to feed their families. However, the name "gig" became known in 1915 as it was commonly used by jazz musicians. Then the great depression in the 1930s made it difficult to get permanent work in America and as such people started traveling to different farms and places to find pieces of work. Later on, temporary work agencies started rising and soon they became the staple of the United States economy. At the end of the 20th century, gigs started appearing on the web. The first to appear was Craiglist and Upwork then later amazon mechanical Turk was born in 2005. Since 2009, we have seen a proliferation of software applications almost everything ranging from car rides, food delivery, dog walking, and everything you can think of. These digital sites called gig platforms are offering job opportunities that can be done anywhere at any time in the world. Some of the popular sites are Uber which has disrupted the transportation industry and Airbnb which has disrupted the hotel industry. The gig platforms have now spread to other parts of the world including Africa.
Gig platforms are marketplaces where services are bought and sold. Some services are as easy as dog walking while other services need specialized skills like software development. The industries that have been disrupted the most by the gig platforms include catering, transportation, lodging, IT, education, construction, media and communications, arts and design, accounting and finance, and other creative industries. Independent work is rapidly evolving as digital platforms create large-scale, efficient marketplaces that facilitate direct and even real-time connections between the customers who need a service performed and the workers willing to provide that service.
A lot of words have been coined to describe these people who are escaping traditional work and are working in the gig economy. The most common buzzwords that are trending are freelancers, project-based works, part-timers, contract workers, and temporary workers. It is now normal to bump into a person who will identify as a freelance journalist, writer, web developer, graphic designer, uber driver, photographer, and videographer. It is important to note that not all gigs are done digitally. You can get the gig online but do the work physically in your area.
The growing prevalence of independent work could have tangible economic benefits, such as raising labor-force participation, providing opportunities for the unemployed, or even boosting productivity. Consumers and organizations could benefit from the greater availability of services and improved matching that better fulfills their needs. Digital platforms can amplify all these benefits through their larger scale, faster matches, seamless coordination, and richer information signals, enabling trust.

McKinsey Global Institute 2016 report.

Using gig platforms to expand the economic opportunities for Sub-Saharan African Youths
For the record, about 80% of the youths in Sub-Saharan Africa work in the informal sector where they face many challenges including low wages, insecurity, and inconsistent work. The unemployment rates are low in Sub-Saharan Africa because many youths cannot afford not to work so they take up whatever job they find to earn a living. People perform various types of jobs and run small businesses which might be entrepreneurial or not. This clearly shows that dealing with employment issues in Sub-Saharan Africa goes beyond just creating jobs in informal sectors. It is very important to tap the hidden potential of the informal sectors and help formalize them. The gig platforms can help both the job seekers and the governments to immensely benefit from the informal sectors.
The potential for gig platforms to provide a source of consistent work and centralized governance and support is even more exciting in Africa where platforms can leapfrog informal economies.

the Foresight Africa 2019 report
The consistent work can expand economic opportunities for the youths and help in reducing the poverty rate which stands at 70%. Moreover, the gig platforms allow the clients to rate and review the workers. This feature alone has the potential to eliminate the " business as usual attitude" which has arguably been affecting the quality of work and productivity in Africa. Lack of professionalism and corruption have long been the chief contributors to sub-standard services and low productivity in African countries.
The gig platforms match jobs to skills. This is a powerful feature for job seekers. By searching the jobs on the platforms, the job seekers can know which skills are relevant in today's world. As more and more people are looking for financial independence, they will do everything possible to upskill and reskill so that they can match the job's requirements. Upskilling and reskilling culture among the youthful population of Africa will result in increased productivity and inclusive economic growth. It is also essential to ensure that the largest supply of the global workforce adopts the right skills. Research shows that by 2050, 25% of the total global workforce will live in Africa.
Platforms like Lynk are poised to offer advanced services such as loans or skill accreditation, areas where traditional institutions have struggled to engage.

the Foresight Africa 2019 report
The gig platforms can be used as channels for accreditation which in turn can improve the quality of work. Quality of education remains low in Sub-Saharan Africa with many youths opting to drop out of school and help their families work their way towards a better life. In response to this rampant education crisis, the government and other organizations can work with gig platforms to offer short-term training which can lead to accreditation of the participants.
Micro, small, and medium-sized enterprises (MSMEs) are universally recognized as engines of job creation and economic growth and development. One of the Center for Strategic and International Studies (CSIS) Briefs indicated that MSMEs are important players in the continent's market economies. They represent more than 90 percent of businesses on the continent and employ about 80 percent of workers. However, these MSMEs are facing a myriad of challenges in Sub-Saharan Africa including lack of access to financial services and skilled personnel. The digital platforms can also be used as marketplaces to identify and recruit talents and high-impact businesses to work with. The financial services can also be mainstreamed in the digital platforms to ensure those deemed unbanked can find access to funds and boost their businesses. Linking the digital platforms to financial institutions and the possibility of partnerships offered on these platforms can revitalize the micro, small and medium-sized sector in Sub-Saharan Africa.
The gig economy has disrupted traditional employment as we know it with the digital gig platforms disassociating the concepts of location and time from work. This means that you can work from anywhere in the world. It also implies that you can get a job opportunity created in another country without necessarily living in that country. This is the epic benefit for the gig platforms as they might help in curbing migration to other countries or urban areas that are prevalent in Sub-Saharan Africa.
The structured and formal gig platforms are still few in Sub-Saharan Africa. This means that there are still untapped markets waiting to be grabbed by African youths. Additionally, entrepreneurs have more opportunities to develop other platforms or utilize the existing platforms to start and boost their businesses.
The governments can also utilize the gig platforms to collect tax that was otherwise impossible to collect. In turn, the government must invest the collected money in both physical and infrastructure development to create enabling environments for robust economic activities. It is difficult for the government to collect tax in the informal sector and billions of dollars that could be used for development end up being lost each year.
The gig platforms also offer an opportunity to create decent work environments if proper structures, policies, and incentives can be put in place. The gig platforms can take small amounts of money from each transaction which can be used to offer some benefits to the workers on their platforms.
Gig platforms are creating enabling environments for every hardworking individual to find work and earn a living from anywhere in the world and at any time.
Conclusion
There are a lot of debates going on about the gig economy including debates about whether the gig economy should be the future of work. Others are criticizing the gig economy because of its lack of job security and consistent income.
However, in Sub-Saharan Africa, the benefits of the gig economy surpass its drawbacks. Most jobs in the region are already gigs and people are paid far less than they deserve. Gig platforms are a game-changer in the job market, and they might even become the key to ending youth unemployment challenges in the region.
Gig platforms will help young people to find consistent work and receive standard rates because it is easy to compare the wages on the platforms and set your price. Young people will also be motivated to upskill and reskill accordingly depending on skills demand on these job platforms. This implies that Sub-Saharan Africa will no longer lag behind in terms of education, and will have a skilled and agile workforce that is ready to work now and in the future.
---
Header Image Credit:
An Uber driver in Nairobi, Kenya, monitors his app for riders; Tony Karumba, CGAP photo via Communication for Development Ltd. & Rani Deshpande
---
IVolunteer International is a 501(c)3 tech-nonprofit registered in the United States with operations worldwide. Using a location-based mobile application, we mobilize volunteers to take action in their local communities. Our vision is creating 7-billion volunteers. We are an internationally recognized nonprofit organization and is also a Civil Society Associated with the United Nations Department of Global Communications. Visit our profiles on Guidestar, Greatnonprofits, and FastForward.