The sun slowly rises from the crown of trees' exploding kaleidoscopic shimmer as we passed into the wide panoramic view of distant grasslands, forests, hills, ridges, and valleys. Pristine water calmly flows from brooks and streams of Malitbog, Bukidnon, slowly joining the main tributary of Tagoloan River before further draining down into Macalajar Bay, Misamis Oriental. It was our senior year in university and were supposed to study the civic engagement of Higaonon youth, but found more – we saw a tapestry and heritage of reverence and deep respect towards nature.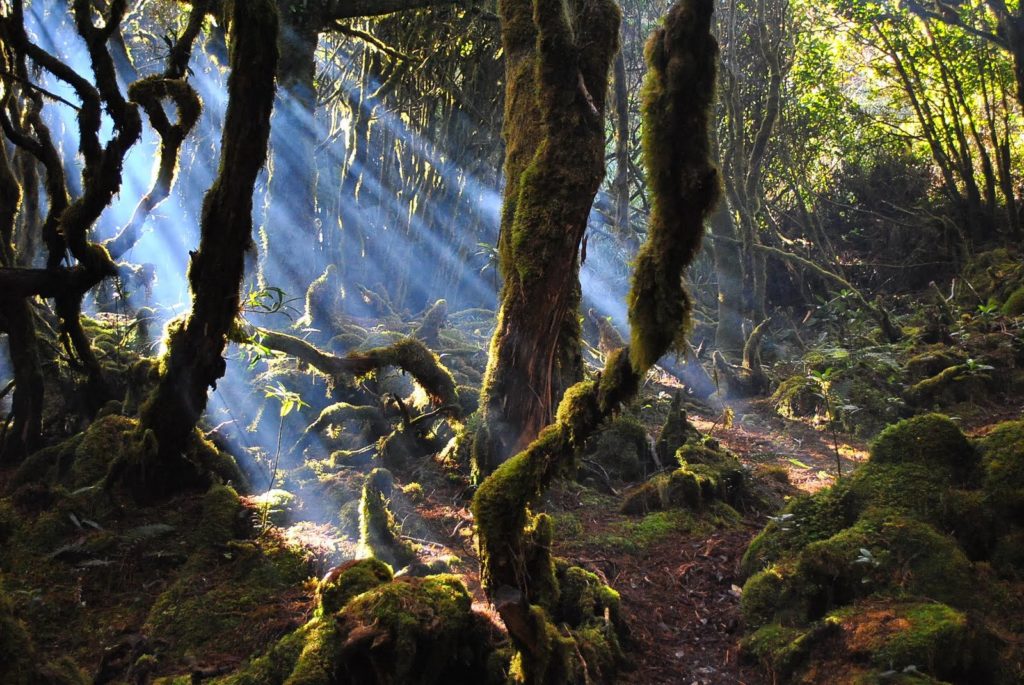 The Higaonons are among the least known indigenous ethnolinguistic tribes situated in north-central Mindanao, the second-largest island of the Philippines. Etymologically, Higaonon is derived from the words higa (living), goan (mountains), and onon (people), forming a description as the "people of the living mountain". During the Spanish colonial rule, and long before the development of national identity, the colonial authority categorized the native inhabitants of the country into three groups: indios or the Christianized natives; their nemesis, the moros or the Islamized natives; and finally, the infieles, literally "infidels", or the natives who were neither converted to Christianity nor Islam and were pushed into the inlands in pursuit of self-determination. Situating the indigenous people's historical relevance is important in understanding their long history of struggle and resistance against all forms of colonization.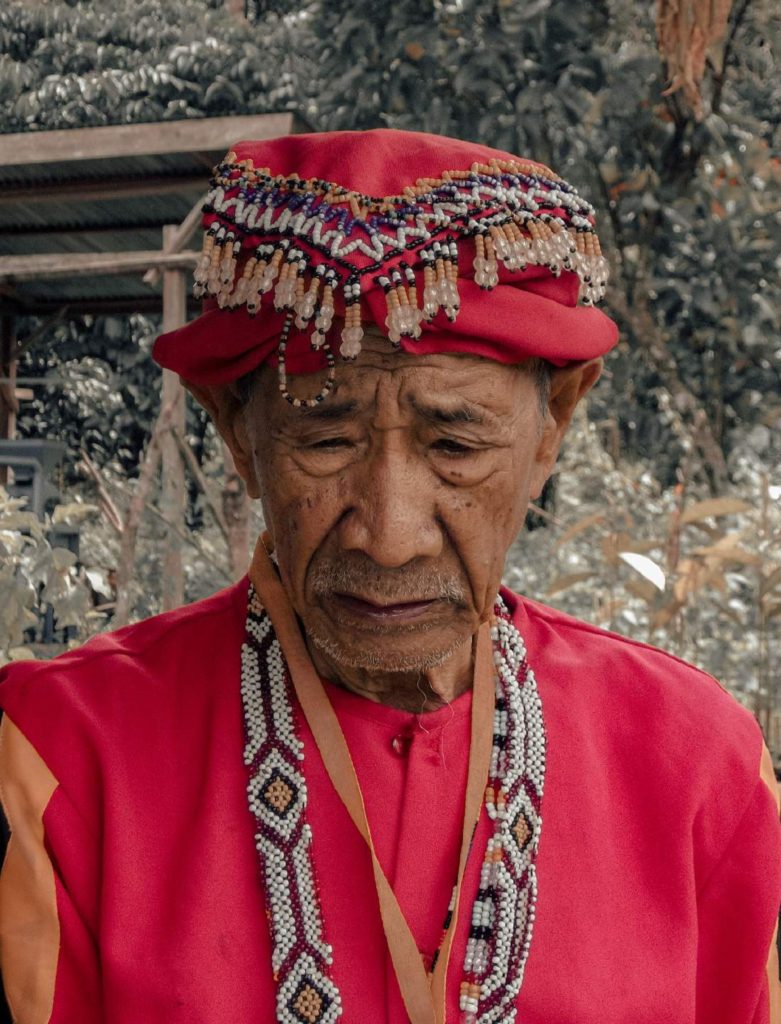 When we arrived at Kiabo, Malitbog, we were informed by the tribal elders that we could not proceed with the data gathering without first being subjected to a ritual to introduce us to the spirits in nature. To a Christian, this may be taken as sinful idolatry and heresy; to the modern person, an outdated superstition; but to the members of this culture, this is reverence – trees, rocks, waterfalls, are not just mere inanimate objects at our disposal and enjoyment, they are sacred. Datu Pignanawan, a Higaonon leader once related, "the forest is our life for it is our Church, hospital, market, and shelter. It is where the spirits of our ancestors settled after death. This is sacred and very much respected for the Higaonon community." It is in this line that we can understand indigenous people's custodian relationship with nature: firstly, an intricate and holistic relationship with nature founded on the interconnectedness of things; and secondly, a distinct worldview that sees nature as sacred, rather than the current orthodoxy that puts profit over life.
Our Shared Connection
The plight of the non-Indian world is that is has lost respect for Mother Earth, from whom and where we all come

Ed Mc Gaa (Eagle Man)
Last 2019, a landmark report of the Intergovernmental Science-Policy Platform on Biodiversity and Ecosystem Services (IPBES) conclusively warned on the global and dangerous denigration of nature at levels unprecedented in human history. Biodiversity is deteriorating fast as a direct result of human activities, and this poses a threat to the sustainability of the ecosystem to support life – as our 'safety net' is now being pushed towards its breaking point.
In a positive light, the same report also noted that the decline is slower in the lands of indigenous peoples. It also recognized the crucial role of indigenous populations, as those who hold traditional knowledge, in protecting global diversity. In the same line, the United Nations Environment Programme (UNEP) upholds the value of indigenous people in conservation and restoration. Globally, a study on conservation by Stephen Garnett revealed that 28 percent of the world's land area is managed or used by indigenous peoples, including 40 percent of terrestrial protected areas and 37 percent of all our remaining natural lands. Estimates by ICCA Consortium estimate that 21 percent of the world's land surface is under Indigenous Peoples and Local Communities Conserved Areas and Territories (ICCAs) – yet the total surface governed by indigenous peoples is thought to be at least 32 percent. Another study revealed that 36 percent of global Intact Forest Landscapes (IFLs) are within indigenous people's domain. There is now growing evidence of the value of indigenous people's right to their lands and their role in meeting global conservation goals.
Behind this data is the underlying intricate relationship of these communities with nature, perhaps best captured in the statement of Eduardo Brondizio, the co-chair of IPBES, when he pointed out the long histories of the indigenous people in their land – "when you understand the potential uses and the values of hundreds of species, you see a forest differently than if you don't recognize that". This is essentially the gist of Datu Pignanawan's statement that the forest for them is everything. Their survival is tied to their lands.
Indigenous peoples and communities are conserving more than state protected areas, they're doing a better job than state protected areas. It's absurd to not have explicit recognition for them.

Holly Jonas, Global Coordinator for ICCA Consortium
A Different Worldview
Eli Enns, the co-chair of Indigenous Circle of Experts argued that this collapse in biodiversity is rooted in the dominant Western hierarchical worldview that separates humanity from nature. "Indigenous knowledge is about the interconnectedness of things. It tries to increase abundance. The Western approach is to see the world in pieces and to profit from it," Enns argued. Along this line, biologist Debal Deb, on the indigenous communities governance highlighted that, "the whole community possesses the land, forest, and water bodies as commons, with a set of user rules". He further opined that their knowledge of their ecosystems is summarized "in the forms of folklores and folk institutions like 'sacred groves,' 'sacred ponds' and 'sacred species' — that prohibit the destruction of certain resource species and their habitats. Re-planting of trees after felling and prohibition of pollution of rivers upstream are a part of such traditional practices, based on the ancient experience of profligate use of resources."
This sacred view of nature is evident in the Higaonon indigenous belief that is centered around Magbabaya as the Supreme Being, and his servant spirits. They further believe that these spirits must be pleased in order to attain a harmonious and good way of life. Heaven is not just some imagined space beyond the natural world. For example, Higaonon cosmology – the doctrine that details the origin and nature of the universe – speaks of several different "heavens", which includes one found inside a mountain. In addition, the community also referred Limunsudan Falls as the "ganghaan sa langit" (gateway to heaven). Thus, the tribe expressed their staunch opposition to the plans of transforming what they considered a sacred domain into a potential hydropower source by some big companies.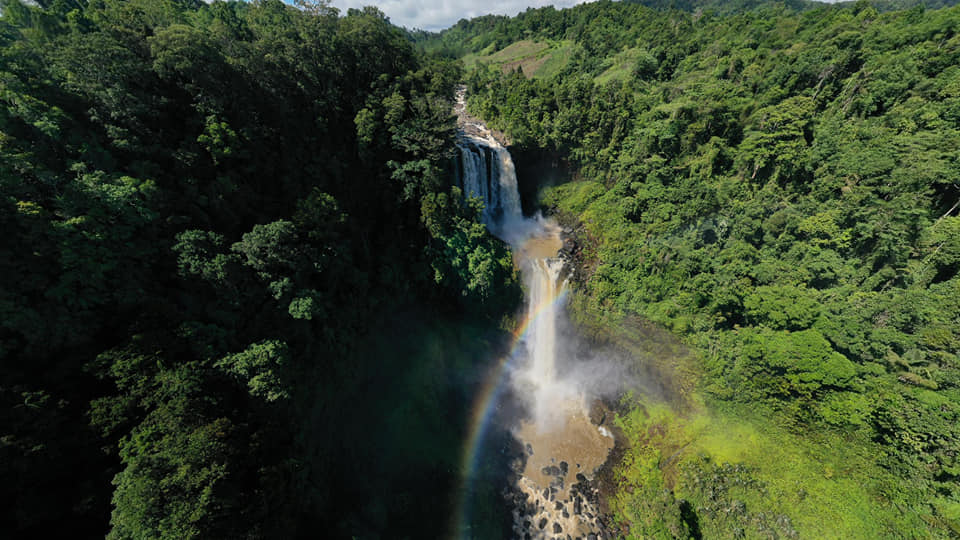 In contrast, Lynn White in The Historical Roots of our Ecologic Crisis argued that the inherently anthropocentric nature of Christianity plays an important role in nature's exploitation. In the words of anthropologist Clifford Geertz, "religion is a system of symbols which act to produce powerful, pervasive, and long-lasting moods and motivations." Thus, in essence, religious symbols mold the cultural ethos – the whole domain of behavior and guiding ideals of what is allowed, encouraged or condemned – and shape the deepest embedded values of individuals who are in that culture. In this light, White stressed that we cannot go beyond this ecologic crisis unless we reject this belief stemming from the Judeo-Christian tradition of humanity's superiority by virtue of divine right, which affirms that nature has no other purpose other than to serve us.
Further elaborating this point is the fact that the Christian cosmology speaks of a God that transcends time, matter, and space – a God that is essentially not part of nature. In Genesis, man was the ultimate and final creation of God and He made nature for man. "God blessed them and said to them, 'Be fruitful and increase in number; fill the Earth and subdue it. Rule over the fish in the sea and the birds in the sky and over every living creature that moves on the ground' (Genesis 1:28). This human exceptionalism and supremacy are further evidenced by the fact that, although man was made from clay (the woman, an afterthought), he is the only being that was molded in the image of God.
Despite Copernicus, all the cosmos rotates around our little globe. Despite Darwin, we are not, in our hearts, part of the natural process. We are superior to nature, contemptuous of it, willing to use it for our slightest whim

Lynn White
Becoming Vanguard of the Custodians
I wrote this reflection firstly as a response to the multifaceted pressures and challenges the indigenous communities around the world face such as, among others, violation of their rights over land and resources, systematic marginalization in different spheres of social and political life, violation of basic human rights, lack of access to basic social services, denial to the right of self-determination, and being subjected to state-sanctioned violence due to vested corporate interests in their ancestral domains.
Secondly, I explore this topic because encroachment is not limited to physical spaces. There is also an ongoing philosophical colonization evidenced by groups – who in the name of propagating their "true" religion – are basically calling on the indigenous peoples to abandon their way of life. I have seen mainstream religions who claim this reverence of nature as idolatry and are so threatened by it that they say it merits the fire of eternal damnation in the eyes of their God.
If human life is sacred, isn't it that everything that enables, nurtures, and sustains it, is in its own right also sacred? The Higaonon elders of Kiabo lamented that some of their youth are turning their back to their culture, showing contempt for their traditions, and becoming strangers to their own language. With this slow erosion of indigenous language comes the threat that their knowledge on conservation – often passed through oral tradition – will be lost forever. In essence, the extinction of a language is the extinction of an identity. This is not to discredit and single out Christianity; there have been sustained efforts organized by Christian leaders in bringing back the health of nature such the Pope Francis' encyclical, Laudato Si. Notwithstanding, this is a call for introspection and respect to people of different faith, especially indigenous peoples.
Thirdly, despite their invaluable contribution to conservation since time immemorial, indigenous communities often lack political leverage at the national level where policies relevant to biodiversity are instituted. They are often sidelined and there are many instances where indigenous people are protecting the environment at the cost of their lives.
Long before Barry Commoner articulated what was known to be his "Four Laws of Ecology", the first of which dictates that "everything is connected to everything else", the wisdom of an old Lakota prayer already poignantly reminds us that "mitakuye oyasin" (we are all related). Our indigenous people for generations have been the true custodians of humanity's deep and intricate connection with nature, and they hold this with sacred zeal.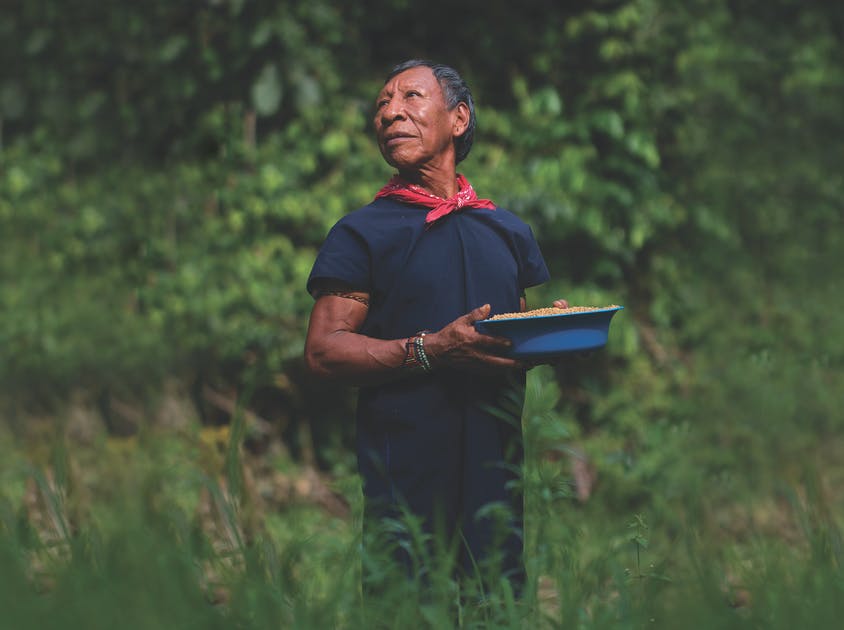 Pondering on this oneness, we must realize that our survival depends on the survival of everything else in this great chain of life. Thus, the custodians of this chain are essentially protecting the future of humanity in the face of present uncertainties – they are our indigenous people, and they face surmounting challenges. It is high time that we collectively recognize the value of their way of life in efforts towards conservation and their role in preventing life from collapse. It is high time to offer deep respect and learn from this indigenous worldview towards nature -reassessing our values through introspection: is it love for life and things that grow? Now more than ever, in the face of this ecological crisis, we need to support and become the vanguards of these custodians of nature across different spheres of social and political arena.
How different could have this world have been if we treated nature with respect the way our indigenous people do?
---
IVolunteer International is a 501(c)3 tech-nonprofit registered in the United States with operations worldwide. Using a location-based mobile application, we mobilize volunteers to take action in their local communities. Our vision is creating 7-billion volunteers. We are an internationally recognized nonprofit organization and is also a Civil Society Associated with the United Nations Department of Global Communications. Visit our profiles on Guidestar, Greatnonprofits, and FastForward.