Human beings are social beings. Our relationships with family and friends matter most. From womb to the tomb we share an intimate bond with someone that we don't share with any other. That's our Mother Earth, our planet. Dust we are and to dust we return, inhaling the air she exhales, enjoying her fruits and quenching our thirst from her rivers, we spend our entire life in the cradle of her arms. Our relationship with her is intimate and Earth Hour 2017 will help us strengthen this bond.
Planting trees, conserving water, and proper disposal of garbage and going green are basic ways we learned to protect her. Now is the opportune time to put all we've been taught into practice. For centuries, people used and abused her. In an era where technology and economy are booming in a mind-boggling speed, industrial developments take place at the cost of the survival of the earth. We've made it to the cloud, tomorrow we might make it to the stars and beyond, but in reality our weight is borne by the planet Earth. Because she gives us a safe haven to stand so that we can reach the skies.
ABUSES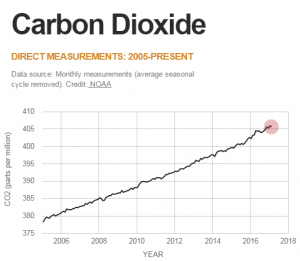 Nasa's Earth Observatory says, "Earth will warm between 2 and 6 degrees Celsius in the next century". In the history of 2 million years it took 5k years to warm 5 degrees. In addition this time we're 20 times faster.
We've emitted tonnes of CO2 into the air since the Industrial revolution as a result of which we are choking now. Due to this China is facing the brunt. In addition Nasa records the highest rate of CO2 in 650k years.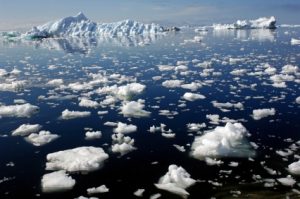 2016 was on fire, where most of the consequences of the change in climate occurred. The hottest year which led Arctic to get heated in a double speed of the planet's heating rate. As a result,Nasa says that sea levels could rise to 21 feet within the next century and this in turn will be a threat to islands which will give rise to Climate Refugees.
According to the Australian Research Council, due to a Great Barrier Reef bleaching numerous coral reefs faced severe bleaching.
It's still not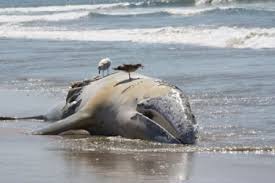 the end… Hold your breath as we head towards Earth's 6th mass extinction of animal and plant life. It's the golden rule of the jungle – Survival of the fittest! We usurped the right to life of the voiceless.
When we receive gifts we use them with care.  Probably because it's not a mere gift, but the love of the presenter and our relationship with them is wrapped in the gift. How come we treat the gift of nature any different? Is it because it's free, therefore we take it for granted?
PREVENTION IS BETTER THAN CURE
We spoke of protecting the environment for future generations and today we're talking of protecting it for our own survival. The care for earth is not only in the hands of the world leaders, environmentalists, socialists and politicians. We need to be aware of what we need to do. In our own capacity following are the simplest of things we can do to heal the wounds of Mother Nature.
A Lifestyle Change
Be Aware – First of all self-awareness about climate change, its effects and how we could avoid it is vital.
I Care! – Most of us think, what difference my actions would make, if others are not doing the same; we're anyways leading to doom. Identify your responsibility as a citizen of the world. We share a common home – planet Earth. Do your bit to save your household.
Power Saver – Turn off the lights if you don't need them and use power saver bulbs. Turn off electronic appliances/ devices when they're not in use.
Reduce Carbon Footprint – Choose to walk a small distance instead of opting for a fueled ride. Take the public transport or carpool. Due to these simple efforts you will reduce your carbon footprint.
Every drop counts – Conserve water and utilize every drop and minimize waste.
Go Green – You can use solar panels to generate the power you need for your household and work places.
Recycle and Re-use – You can recycle or re-use products that last a long time,either, plastic or polythene. Avoid using polythene bags when you're doing groceries and opt for Eco friendly solutions.
Spend more time with your garden – If you have a land with good soil, cultivate and enjoy the natural produces. While you keep yourself healthy in addition you keep the environment also healthy.
ACTION TIME!
"Remember then: there is only one time that is important – Now! It is the most important time because it is the only time when we have any power." – Leo Tolstoy
Don't postpone your "caring for earth" resolutions for tomorrow. Start now, make it a habit, spread the word around and be an inspiration! Don't let your love for Mother Nature burning within you die down by the discouragements of the world. May your zeal burn many more hearts to change their way of living and the way they treat our planet.
EARTH HOUR 2017
Earth Hour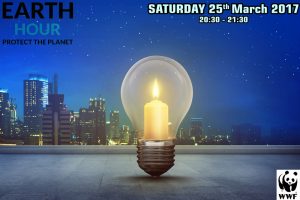 2017 is an initiative of WWF and other Volunteer organizations to create awareness about climate change among the inhabitants of planet earth which is our common abode. The auspicious day and hour is happening on 25th March, 2017 from 8.30pm – 9.30pm.
Be geared to join the millions of people around the globe to vouch to take care of our Mother Earth by switching off.
WHAT A WONDERFUL WORLD…
Louis Armstrong's song comes to my mind,
I see trees of green,
red roses too.
I see them bloom,
for me and you.
And I think to myself,
what a wonderful world.

I see skies of blue,
And clouds of white.
The bright blessed day,
The dark sacred night.
And I think to myself,
What a wonderful world.
I hope this reality in the song does not become a dream for the future generations…
IVolunteer International extends an ardent support in fulfilling our duties towards our planet Earth. May she live longer and be healthier!