Ever since the outbreak of COVID-19, we have been told to stay home, stay safe, and protect others in order to prevent the spread of coronavirus. Yet all these prevention methods have indirectly put millions of women and girls into great danger. To them, home has not been a safe place for months, for years. They are now stuck in a perpetual and deadly cycle of domestic violence in the middle of a global pandemic. Unfortunately, female victims' sufferings and rights are still neglected. Hence, it's high time we shone a light on the recent surge in domestic violence against women and girls to advocate for their rights.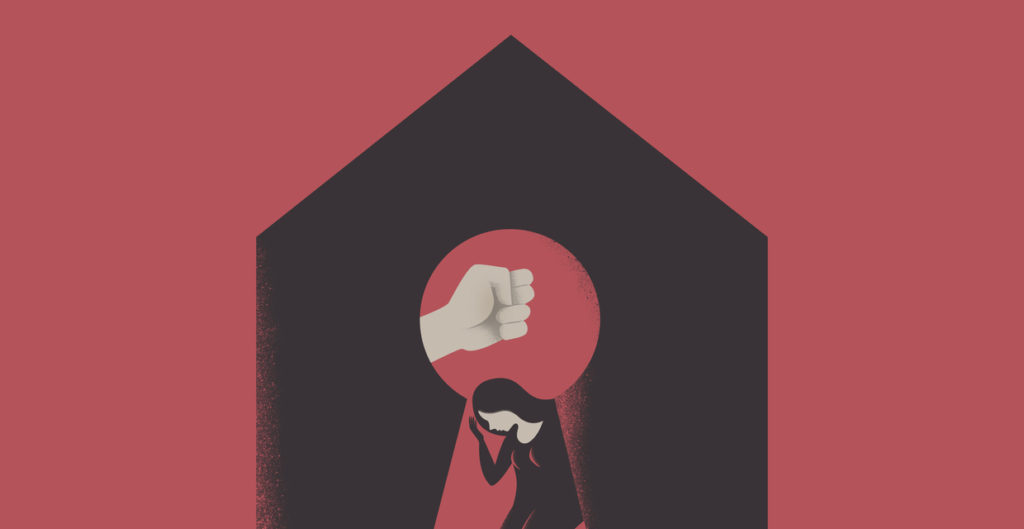 Domestic Violence in the context of COVID-19
Since the outbreak of coronavirus, a number of emerging data and reports show that all types of violence against women and girls, particularly domestic violence, has intensified. Unfortunately, these numbers are likely to increase due to risk factors posed by COVID-19 on top of pre-existing issues, which will be outlined next.
According to UN Women, globally, 243 million women and girls at the age of 15-49 have been subjected to sexual and/or physical violence by an intimate partner in the previous 12 months. For instance, an increase in cases of domestic violence has been reported in countries such as France, Canada, Germany, Spain, the United Kingdom, and the United States. There has also been a rise in the demand for emergency services. Emergency calls from victims of domestic violence in Argentina have gone up by 25% since the lockdown on March 20, and calls to a helpline in the first days of confinement increased fivefold in Tunisia. Sad to say, the great majority of female victims-survivors of violence never formally report – as reported by UNODC. To clarify, less than 40% of women who experience violence seek help of any sort. Looking at the statistics, we can say that domestic violence against women and girls has exacerbated during the pandemic. And you may wonder what its leading causes are.
Naming the Risk Factors
There are numerous factors that contribute to the proliferation of domestic violence against women and girls during the pandemic. Despite being effective in limiting and preventing the spread of coronavirus, lockdowns, social distancing, and stay-at-home orders have a devastating impact on women and girls at risk of domestic violence. Isolation with abusers and cramped living conditions, resulting from those preventive measures, are said to increase the level of preexisting interpersonal conflicts. According to Marianne Hester – a Bristol University sociologist, the longer the time families spend together in events such as Christmas and summer vacations, the graver the risk of domestic violence is. Also, preventive measures are aggravating perpetrators' gambling dissipation, addictions, and the use of stimulants to abuse women and girls. For instance, findings in Myanmar revealed that an increase in alcohol consumption led to about a 30% rise in domestic abuse. What's more, the COVID-19 crisis is generating additional obstacles for victims' access to essential life-saving principles such as counselling, legal advice, health assistance and the provision of refuge. Not only are female victims of domestic violence isolated from social support networks, but they also face security and financial problems. In support of this argument, the UNFPA stated that about 48 million women and girls, including 4 million pregnant women, require humanitarian assistance and protection in 2020 for problems such as domestic violence brought about by the COVID-19 outbreak. However, domestic violence against women and girls was an alarming issue long before the outbreak of COVID-19. The underlying cause is neither the virus itself nor the resulting crises, but rather an inequality between men and women. This inequality stems from long-standing harmful social norms, gender stereotypes, and discriminatory beliefs or attitudes that perpetuate violent behaviour, societal structures and legal loopholes that replicate and exacerbate inequality and discrimination. Looking at the statistics and facts, we can say that the reality of domestic violence during COVID-19 is rather distressing, and we must pay attention to it.
The Costs of Domestic Violence
The main reason why we should pay attention to the shadow pandemic is its devastating costs. It is widely discussed that the effects of domestic violence encompass threats to the welfare of female victims-survivors, their social aspects in life, social and economic costs. However, I will mainly focus on the impact of domestic violence on women and girls' physical and mental health; as well as other aspects of their lives in this article. The effects of domestic violence on a victim's physical health vary from minor injuries (e.g. bruises, cuts) to major ones such as broken bones, loss of teeth and hair, miscarriage, stillbirth, and other complications of pregnancy. The results of domestic violence can also be long-term and may engender or worsen various chronic health problems, including asthma, epilepsy, digestive problems, migraine, hypertension, eating disorders and skin disorders. What's worse is that women and girls who suffer from these physical health injuries and problems may not receive immediate treatment due to strict stay-at-home orders during the pandemic. Consequently, untreated illnesses will eventually lead to death, and domestic abuse will continue to be the leading cause of death, illness, and disability for women aged under 45 – as stated by NSW Government. Domestic violence also has a devastating effect on women and girls' mental health, including low self-esteem, depression, shame, anxiety, fearfulness, suicidal tendencies, etc., and may lead to the use of drugs, alcohol, and other detrimental substances. Additionally, domestic violence negatively affects women's careers and employment. They may be coerced into leaving their jobs or have difficulties in finding and keeping jobs.
Young girls who are victims of domestic violence also suffer from health problems and emotional trauma. While domestic abuse threatens women's job prospects, it hinders girls' education and undermines their development. They are more likely to struggle with concentrating, maintaining school routines, engaging in necessary activities or social events, and forming relationships with their peers. Moreover, they are likely to become a target of bullying and harassment. These effects are compounded in the context of COVID-19. Major obstacles posed by domestic violence, plus the drawbacks of distance learning during COVID-19, has made it more difficult for girls to catch up with lessons, school-based support and counselling. As a result, their development and even future may be ruined and wasted.
In light of these insurmountable effects brought about by domestic violence, it is more important than ever to counter domestic abuse and protect female victims.
A Call to Action
Unfortunately, since the start of the pandemic, there has been a lack of resolution and initiatives from governments in many parts of the world to deliver emergency assistance to female victims-survivors. For instance, in Papua New Guinea, the government has relied heavily on the work of civil society, voluntary organisations, and religious communities instead of allocating resources and funding to combat the surge in domestic violence cases. In another case, UK saw a delay in providing victims-survivors with emergency support in 2020. And these situations are just two of many examples of the lack of female voices in political agenda settings. In other words, the issue of domestic abuse against females and women's roles, in particular, are still underrepresented in political decision-making processes. Hence, I believe there should be both urgent and comprehensive, short-term and long-term solutions to tackle this issue.
Firstly, governments and authorities should address the increase in domestic abuse during the COVID-19, as well as treating services for female victims-survivors as essential services and life-saving principles. In other words, they should make certain that women and girls have access to basic services and support networks such as transportation, emergency shelters, crisis helplines, online counselling, court services, grocery stores, pharmacies, clinics, domestic violence agencies, etc. amidst COVID-19. These businesses should also be deemed essential services in future crises. However, ensuring the operations of the aforementioned services during the pandemic is not enough. Having taken the lack of support and coordination in strengthening key services into account, governments should provide adequate resources to key sectors and emergency services in need, namely healthcare, legal systems, law enforcement forces, and social work services. It is also important to highlight the roles of those sectors in countering the risks of domestic violence and assisting its female victims.
Capacity Development equals Investment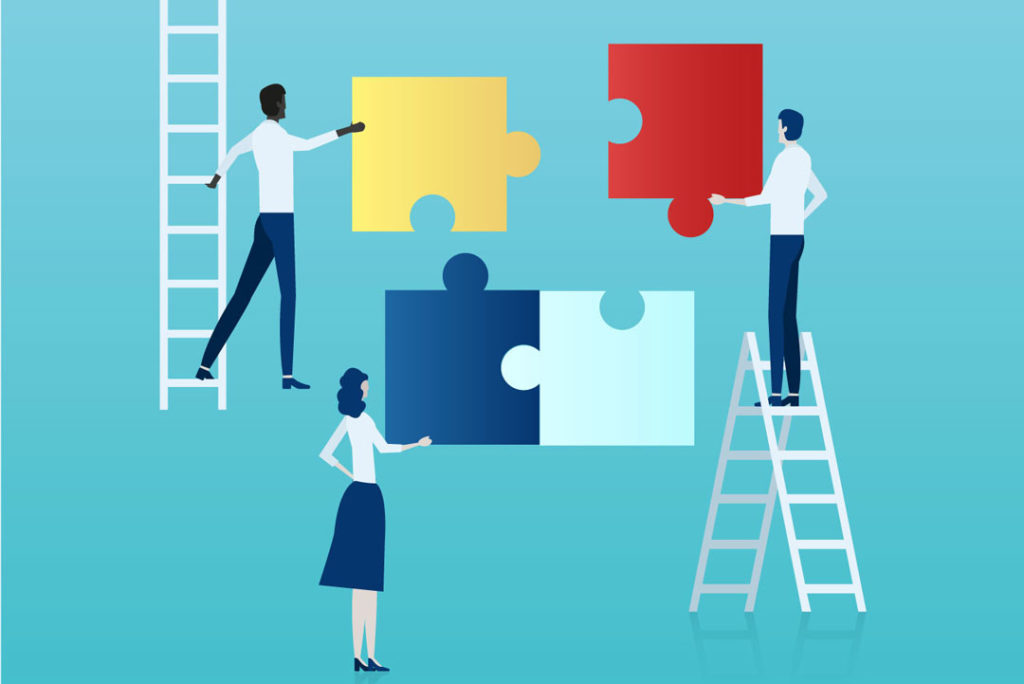 Another approach to addressing and optimising the roles of key sectors and domestic abuse services is through awareness-raising, training, and capacity building. Governments should step up capacity-building training for frontline essential workers, particularly legal, healthcare practitioners, police forces, and social workers to improve the quality of services provided for victims of domestic violence. That being said, governmental bodies are not the driving forces only. This work also requires the dedication and participation of civil society, authority figures in support agencies, and industry leaders in key sectors. They can work together to develop specialised toolkits or national/regional standard training programs for workers in different sectors and organisations.
While the curricula may vary depending upon the types of learners and organisations, there are some common grounds to consider when it comes to developing training programs. Here are the topics that I believe every program should include:
Definition of domestic violence (e.g. how domestic abuse can look like, debunking common misconceptions about domestic abuse
Its impact on women and girls
Domestic violence in the context of COVID-19 (e.g. statistics, risk factors, etc.)
Learners should also be informed about preexisting loopholes in the system that directly and indirectly contribute to the increase in domestic abuse and difficulties in accessing support services.
Regarding the curriculum of training legal providers, it should shine a light on an increase in domestic violence during the pandemic, also on how women have difficulties getting access to legal services and adjusting cases due to prevention measures. Courses should also address legal loopholes that contribute to prolonged domestic violence incidence and putting women and girls at a disadvantage. These courses can be in the form of case study lessons, which help learners point out how past cases failed to prioritise female victims' needs and put their rights at the centre of legal processes. Also, participants should be informed about the importance of applying human rights standards in domestic violence cases.
Like legal services, healthcare providers have a responsibility to prevent domestic abuse and ensure the protection of women and girls who suffer from domestic violence. By the same token, healthcare professionals should be under proper training to address mental, sexual, and emotional hurt resulted from domestic violence, besides the provision of physical treatment. The curriculum should address misconceptions associated with domestic violence victims-survivors so that health providers can develop impartial perspectives. Training courses should aim to help providers know how to identify and respond to the medical needs of women and girls who are subjected to domestic abuse. More so, training providers and authorities should address the urgent needs of female victims-survivors during the pandemic. For instance, they can teach healthcare workers proper steps to delivering first-line support at ground zero when victims feel most vulnerable on providing first-line support. Above all, training courses should emphasise compassionate, empathetic patient-provider communication and interaction.
Training is also an integral part of improving police response to domestic abuse. Professional training curricula should equip individuals working in the law enforcement field with skills and guidance on how to identify dangerous patterns and signs of domestic violence accurately, in particular where there is no evidence of physical injuries; instead, there is psychological or emotional coercive behaviour, which is as important as physical consequences. Since the number of calls reporting domestic abuse cases has increased during the COVID-19, law enforcement forces should be trained to treat domestic violence calls as a high priority or a life-threatening situation. The next thing is training police officers on how to apply discretion when investigating and saving victims.
Social workers are also the ones that need special domestic violence training. Key learning areas in social work education can be female victims survivors rights, intersectional aspects of domestic violence (e.g. how discriminatory beliefs and social norms affect women and girls, how to engage, assess, and intervene with clients experiencing domestic violence, and how to locate and connect victims with local support systems.
Education is Empowerment
Education has been proven to be world-changing in many cases. Therefore, education is a long-term approach to and a powerful weapon against this shadow pandemic. According to theconversation.com, preventative education on abusive and unhealthy relationships is likely to be more cost-effective than services that deal with the aftermath of victims-survivors, or the rehabilitation of perpetrators. Hence, the notion of educating children about healthy intimate relationships shall not be overlooked. Healthy relationships courses and lessons should include modern world topics and social phenomena such as bullying, cyber-bullying, slut-shaming, victim-shaming, sexual assault, and other types of dating and domestic abuse such as sexting, coercive control, etc. By learning about these matters, students will be more aware of the correlation between certain abusive behaviour and domestic abuse, thus speaking out against them to contribute to the prevention of domestic violence. The lessons also need to help young learners to develop empathy, listening skills, communication skills, anger management, and conflict resolution skills; as well as encouraging them to challenge and dismantle patriarchal norms, gender inequality, and sexual stereotyping. In addition to teaching students about unhealthy relationships and behaviour that intersects with domestic abuse, healthy relationships curricula should provide resources so young learners know how to access essential services when they or their relatives suffer from domestic violence or relationship abuse. In my view, education is an effective tool, and even an optimal solution to challenge gender inequality and prevent early risks of domestic violence. It instils in youth a sense of responsibility, nurtures their good qualities, and empowers them to stand up for women's rights. Above all, education promises a brighter future, in which women and girls' welfare and rights are much more respected and protected.
Making Political Reform Happen
Another reason why many women and girls still suffer from domestic violence is loopholes in political and legal systems, in which female voices are undervalued and underrepresented. This means that changes should be made to those systems, policymaking, decision making, and public planning processes to counter domestic violence against women and girls. One major amendment is to put women and girls at the very centre of those processes. According to research conducted by OECD.org, only one in five lawmakers around the world is women, making it difficult to introduce gender-sensitive and inclusive policies. That being the case, strengthening and reshaping women's roles in lawmaking and the national planning process is a must. More female lawmakers and officials means more representation of female voices, including the most vulnerable and marginalised women and girls who are deeply affected by domestic violence. When more women are appointed to important positions in spearhead and frontline sectors, women's voices, needs, and rights will be recognised, heard, and prioritised. Most importantly, encouraging and ensuring women's participation in politics can bring the topic of domestic violence in the context of COVID-19 to light. When this issue is paid attention to in vital processes, more laws will be introduced and strengthened to limit contributors such as increases in alcohol assumption, drug use, and gun sales., thus minimising and preventing impunity and future perpetuation of abusive behaviour.
The Power of Unity
Unity is unquestionably an indispensable path to achieving a common goal. Thus, partnerships can certainly make major contributions to the fight against domestic violence. In this article, I will discuss intergovernmental cooperation, interdisciplinary cooperation, interagency cooperation, and interprofessional cooperation. Cooperation can be in various forms, ranging from information sharing, the provision of training and resources, to collaborative planning. To clarify, units of regional and local governments can collaborate to assist, manage domestic violence, and provide or share public support services, resources, and personnel. Regarding interdisciplinary and interagency coordination, different sectors, industries, agencies, and institutions can enhance coherence through information and knowledge exchange. For instance, under Home Team Community Assistance and Referral Scheme (HT Cares) in Singapore, the police refer family violence offenders to social workers for further social intervention purposes. Additionally, local authorities can provide public healthcare staff, law enforcement forces, legal providers, and social workers with up-to-date information about domestic violence, including statistics, risk factors, and guidance on how to support victims-survivors while adapting to preventive methods. Women's organisations and experienced training providers can provide HR staff in companies, school counsellors, and educators with professional training and toolkits to help improve their responses to workers who are victims, as well as gaining knowledge of healthy relationships provide professional training and toolkits. As already mentioned, governments and industry leaders can work together to create and implement national, regional, or local training frameworks. Establishing collaborative advocacy is also a fundamental part of the quest to tackle domestic abuse. To illustrate, voluntary sector organisations, women's organisations, and religious organisations can partner with local communities to raise public awareness of domestic violence and advocate and women's rights.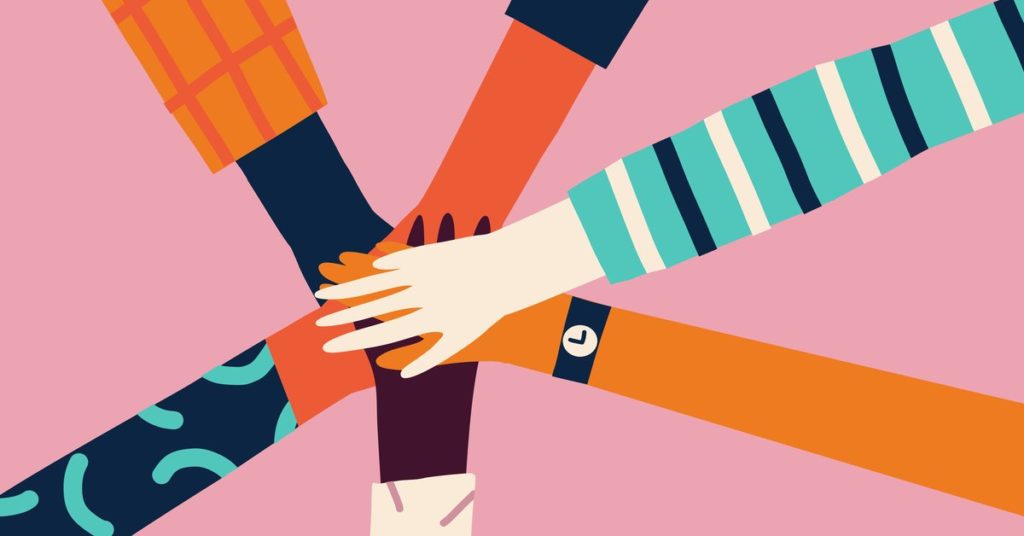 Being a Part of the Change
Personally, every individual can make a difference in the fight against gender-based domestic abuse. Here are the ways you can advocate for women and girls' rights, and contribute to the prevention of domestic violence.
Assisting Female Victims and Survivors
You can start by learning about some common signs of domestic violence before reaching out to victims-survivors. According to VeryWellMind, warning signs of domestic abuse include:
Frequent physical injuries such as black eyes, bruises on the arms, busted lips, red or purple marks on the neck, sprained wrists
Other signs associated with physical health such as changes in sleeping and eating habits, developing a drug or alcohol problem, etc.
Emotional signs including agitation, anxiety, fearfulness, symptoms of depression, low self-esteem, talking about or attempting suicide, being extremely apologetic or meek, etc.
Changes in habits and behaviour (e.g. covering up injuries with clothing, isolating from family and friends, losing interest in hobbies, cancelling plans at the last minute, etc.)
If you notice these signs in your family members, relatives, friends, or colleagues, please reach out to them. Nevertheless, jumping right into it is not advisable. Before talking to victims-survivors, make sure to set aside plenty of time. You can start a conversation and bring up the subject of domestic violence by saying "I'm worried about you because…" or "I'm concerned about your welfare" or "I have noticed some changes that concern me…" Also, let victims know that you will keep their information confidential. It is important to take it slow and easy, and just let them know that you are willing to offer a sympathetic ear instead of forcing them to open up. If they decide to talk, listen to their stories without being judgmental. While you may have a strong reaction to what you've heard, always remember to prioritise focusing and fully listening to their words instead of saying what they should have done. After hearing their stories, ask what more you can do to help. For example, you can think of a code word unique to you and the victims. While emotionally supporting victims-survivors, you also need to look after your mental health and decide to seek help if you feel overwhelmed. It can be helpful to talk to people you trust or confidential support lines if you feel helpless, frustrated, or guilty. To reach those who might not be in direct contact with you, you can share domestic abuse helpline numbers across your social media feed.
By seeking to support your relatives and acquaintances, not only can you prevent future threats but you also help female victims-survivors get easier access to support networks.
Challenging Gender Discrimination
In the fight against domestic violence against women and girls, it is vital to have an understanding of its roots first. As stated before, the main causes of domestic abuse behaviour are gender inequality and detrimental societal structures, namely patriarchy, misogyny, sexism, and toxic masculinity. Next, you will need to learn about the correlation between them and domestic violence. For example, normative masculinities such as "Men always have to be tough" or "Men can exert power to control women" often lead to abusive tendencies in male partners. Nevertheless, you should not keep knowledge of such matters to yourself only. You should transform your words, your inquisitiveness, and your knowledge into concrete actions and impactful activism. Engaging in conversations within your social circle (e.g. your family members, friends, classmates, colleagues) about basic subjects is a good way to get involved in activism. If you are a parent and have a son, you can inform him about the rights of women and girls, as well as reminding him to treat females with respect and equality. Plus, boys should be encouraged to embrace and express all aspects of masculinity, including sensitivity, compassion, and so-called vulnerable sides such as sadness. In addition to that, you can discuss gender discrimination and domestic abuse with your friends and colleagues. Since the romanticisation or glorification of violence against women and girls in relationships contribute to domestic violence, be willing to boycott such portrayals in media. However, challenging discrimination against women and girls is not just about boycotting, enhance your knowledge, changing the topics of your conversations, and educating others. Lasting change will only happen if the institutions that affect us also change. To pursue this goal, you can advocate for women's rights and drive positive change in your workplace. For instance, you can address how the code of conduct in your organisation put female workers at a disadvantage or call for stricter anti-harassment rules in school. By doing these, you help create a safer and more inclusive environment, thus contributing to the fight against gender discrimination and violence against women and girls.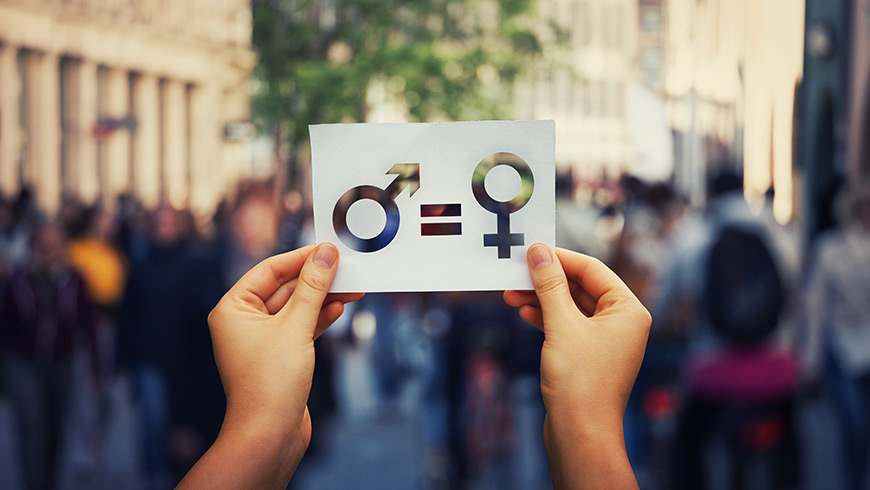 The Power of Volunteerism
I think that volunteerism is also instrumental in the fight against domestic violence. Volunteering itself has proven itself to be an effective, powerful, and life-changing vehicle for preventing domestic violence. Phan Thanh An, a Vietnamese father, who volunteered for Partners for Prevention – a domestic violence prevention program based in Da Nang in 2017 is a perfect example. On working with other male teammates and local authorities to organise offline activities promoting volunteerism and challenging harmful masculinities, not only could An change many males' misconceptions about women, but he also inspired them to educate others about domestic abuse.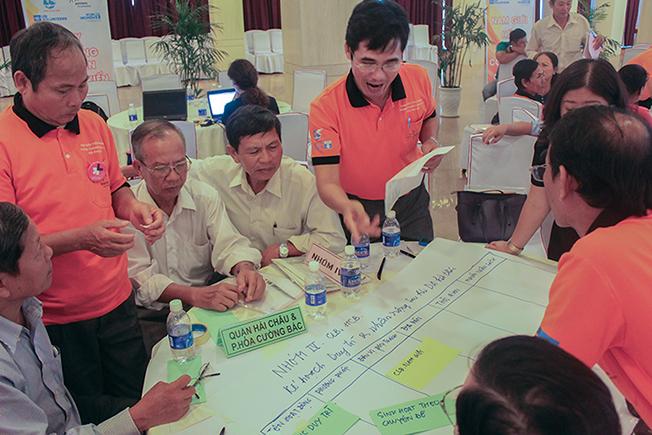 Like An, you can seek and make use of volunteer opportunities in your community or hometown by assisting social workers, public sector agencies, and voluntary organisations, as well as advocating for female victims-survivors. If you want to work directly with victims-survivors, you can consider engaging in emergency services that involve crisis intervention, shelter provision, connecting victims-survivors with life-saving health and social services, gathering information, statistics, and incidents of domestic abuse. Safeguarding children from abusive homes and advocating for their needs is a great opportunity if you want to work with children while assisting women who experience domestic violence. You can help them keep school rhythm and education routines through technical assistance, online tutoring – as well as working with public and private entities to ensure unconstrained learning opportunities and continued school counselling amidst COVID-19. Readers who are good with words may seek on-call working and awareness-raising opportunities. Regarding the former, you can assist in organisations' crisis calls and helplines to respond to victims as they are referred by crisis hotlines. Besides, you can raise awareness from professionals, authority figures, and people who have contact with children from violent homes (e.g. school staff, police, social workers, first responders, healthcare personnel, neighbours, relatives) on their roles in identifying and reporting signs of domestic violence, with help from your voluntary sector organisation. In your community or neighbourhood, you can participate in advocacy projects to raise public awareness of domestic abuse, its effects, women and children's rights. Readers who work in the legal field can support women who experience domestic violence in the court process by holding emergency hearings and executing court orders. By volunteering and engaging in suggested activities, not only are you providing victims-survivors with emergency support, but you are also contributing to the long-term fight against domestic violence and promoting gender equality.
Apart from the aforesaid voluntary positions, there are certainly more opportunities for you out there. I believe that if you truly want to contribute to the fight against women and girls, you definitely can get the ball rolling and start your journey to advocating for the rights of women and girls.
It is indisputable that domestic violence is an alarming issue and a shadow pandemic that is causing many women and girls distress. Therefore, it is of utmost urgency to take action, address and resolve domestic violence. Together, we can stop the domestic violence pandemic, protect women and girls' rights, and ensure them a bright future.
---
IVolunteer International is a 501(c)3 tech-nonprofit registered in the United States with operations worldwide. Using a location-based mobile application, we mobilize volunteers to take action in their local communities. Our vision is creating 7-billion volunteers. We are an internationally recognized nonprofit organization and is also a Civil Society Associated with the United Nations Department of Global Communications. Visit our profiles on Guidestar, Greatnonprofits, and FastForward.