With schools closed and families struggling economically due to Covid-19, one of the most pressing concerns is the increase in child marriage under the age of eighteen. That has had devastating consequences on the rights of women and girls around the world.
A report from humanitarian aid organization World Vision has found that now an additional two million girls could be at risk of under-age marriage in the next two years because of the pandemic. The charity Sisters for Sisters showed concerns about young girls being forced into marriage as families are grappling to cope with increased financial pressures due to the wake of Covid-19.
Digging into early BCE years, marriage was not because you loved someone; but was always because people wanted to preserve their power. The first-ever recorded marriage contract was 4000 years ago when women would not have the right to say no in their marriage unless the husband wants to end the relationship. Still, that traditional norm of male dominance in decision-making can be seen and it is one of the reasons why there is a high percentage of child bride victimization. Globally around 21% of young women were married before their 18th birthday and got victimized as child brides. One victim from Pakistan, named Beena told her story!
Child bride from Pakistan
She was only 14 years old when her parents decided to solemnize her marriage. It was a stroke of luck that her husband was not too old – just 5 years older than her. But he did not have a job and adequate education. Both struggled to deal with the problems that her marriage brought. In the beginning, her husband was quite caring, but later on, he started thinking she was the reason for all the problems he faced in life. Slowly, though, he came to realize that they have to live with each other eventually, and while doing so, should support one another in order to be happy.
Childhood is not for motherhood
Beena's mother-in-law was really impatient about them not having any children, especially a baby boy, this eventually leads to Beena's decision to have a child with her newlywed, unaware of the fact that such a decision to get pregnant may result in poor maternal and child health with a risk of mortality estimated 70,000 girls dying each year. It also causes malnutrition because when young girls get pregnant, their babies need nutrition, which they can only get from their mother's bodies. But since the mothers themselves are not adults yet and still need to grow, how could they provide nutrition to babies and keep themselves healthy at the same time? Early childbearing can also result in an increased risk of miscarriage, difficulties during labor, postpartum hemorrhaging, and vaginal fistula, which can occur when a mother gives birth before her body is physically ready to do so.
Beena went through the same horrible experience of childbirth, then raising that child was another challenge for her. Most of the girls of her age were married and had one or two children. Some of them were being married to much older men, which was another issue for those young brides. They all were going through similar problems. But couldn't really help each other.
To bear a child or to get married is not the primary goal for a lady who wants to become successful in life.

Sunday Adelaja
Awareness and Education
One day, these minor girls heard that representatives of an NGO came to their village and talked to the village elders about child marriages and its negative consequences. Most of the elders were not very pleased about it, they thought the NGO was just promoting some kind of European agenda, but they kept coming back. Beena got to know that it was a local non-profit organization called Bedari.
Bedari, Who works for women's rights and provides support to women and girls facing any violence. Later, they form a group of girls who were already married and helped them understand that a person married before the age of 18 is a victim of child marriage abuse. They provided lots of valuable information, about teenage pregnancies and other effects while also encouraging them to speak about the challenges and problems they faced due to early marriage. Moreover, they advised people to not have any more pregnancies before becoming at least 20. Every girl including her was convinced.
Beena then volunteered herself for that organization to counsel other teenage mothers about these issues, and where possible talks to the elders as well. Thus, support and awareness provided by NGO helped Beena to take initiative and to better understand herself. In this context, education is an effective tool to empower girls.
You educate a man; you educate a man. You educate a woman; you educate a generation.

Brigham Young
Education opens up the whole world for recognizing one's own potential, offering a chance to develop life skills and learning about community resources that can help. Educated women have more inner strength, which helps them understand their value, their right to say "no" in a safe environment, and that their voice matters. This is part of the reason that a girl's chance of marrying as a child decreases every year if she stays in school.
A quality learning environment can offer girls a safe place to learn about local laws against child marriage, introduce them to friends and mentors, and inspire them to choose their own path. Woefully, education has been a neglected issue in Pakistan. UNESCO's Education for All Global Monitoring Report showed that Pakistan ranks among the bottom 10 countries in enrollment of education for girls. The literacy rate of Pakistan's female population just stands at 44%. In addition, 62% of girls aged between 7 and 15 have never spent time in a classroom. No education means no awareness of children's rights.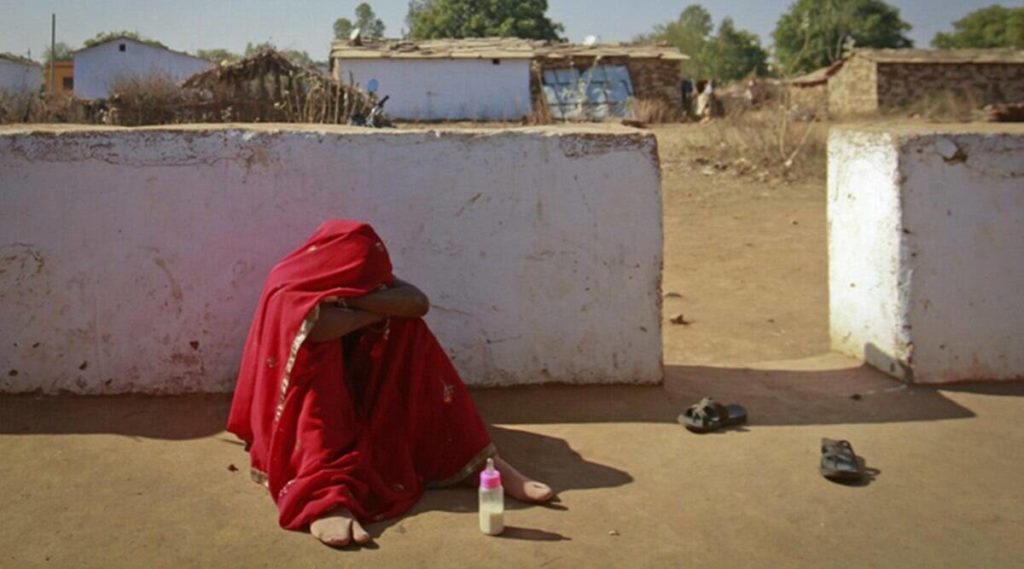 Cycle of poverty
Besides lack of education, other factors of underage marriages include mainly poverty that builds up the mindset in which daughters are just considered as a burden, and the sooner you get rid of that burden, the better you do. A girl may be married because her family cannot afford to pay her school fees or fulfill her basic needs. Across all regions, children living in poverty are three times more vulnerable to marry before age 18 than the girls from the wealthiest families.
Economic opportunities are notably limited for women and girls in many communities, but only if a girl has more education, the more she would be able to increase her earnings and become independent breaking the cycle of poverty while reinvesting back into her family. But that's not the case in child marriage, so it's more likely that a girl or woman will live in poverty.
Most girls in rural parts of the Punjab province of Pakistan are married off at a young age to settle blood money, tribal disputes, and property feuds. They are given away like animals to form alliances, acquire land, and produce legitimate heirs. Girls were just taken as selling brides across the country, about 3.3% of girls are married off under the age of 15 while 18.3% of girls married off are under the age of 18 according to Pakistan Demographic and Health Survey (PDHS) 2017-18.
Vulnerability to domestic violence
When the majority of child marriages are younger girls to older men, there is an inherent imbalance of power in such relationships which is often linked to domestic violence, abuse, and abandonment. Girls with low bargaining power in the household are more likely to experience violence from their husbands and have weak relations with in-laws. They tend to believe that a man is sometimes justified in beating his wife. In addition to the physical danger, violence can also have long-lasting psychological implications on girls' mental health, include feelings of hopelessness, helplessness, and severe depression. In the U.S, child marriage is associated with a 23 percent greater risk of diseases such as cancer, heart disease, diabetes, and stroke.
Humanitarian Organizations
To end abuse, some organizations are raising their voices to call for action locally, nationally, and all over the world. One of them is UNICEF, who together with UNFPA, launched a global program to tackle child marriage in 2016. Other worth mentioning global human rights organizations are CARE, Breakthrough, and Girls Not Brides which concentrate on working alongside impoverished women. Part of their mandate encompasses directly addressing child marriage through targeting the provision of education for girls and working with communities to reduce the prevalence and harmful impacts of child marriage through behavior change programs. Here in Pakistan, Bedari is an NGO that works with women and children to protect their human rights and implementing the Building Child Marriage Free Communities Program in ten communities of District Lahore.
With the increased risk of child marriages due to COVID-19, it now becomes a necessity to reinforce law agencies and child protection committees to take swift action to curb this menace. Every girl child has the right to her childhood and it's our duty to preserve their innocence, to give them freedom of choice, to educate them about their rights, to consider them as an individual who does deserve the respect as a being. Their tenderness should not be the subject of male supremacy or patriarchy systems, and should not be squashed up by traditional social norms. With all that in mind, we can hope child marriages will become a thing of the past in our community just like COVID-19.
It is important to make the practice totally illegal, to educate parents not to marry off their daughters, and to mobilize communities to protect their girls from child marriage.

Dola, a child activist from Bangladesh,
Disclaimer
The opinions expressed in this publication are those of the author. They do not purport to reflect the opinions or views of IVolunteer International.
---
IVolunteer International is a 501(c)3 tech-nonprofit registered in the United States with operations worldwide. Using a location-based mobile application, we mobilize volunteers to take action in their local communities. Our vision is creating 7-billion volunteers. We are an internationally recognized nonprofit organization and is also a Civil Society Associated with the United Nations Department of Global Communications. Visit our profiles on Guidestar, Greatnonprofits, and FastForward.