The global pandemic of COVID-19 has disrupted teaching and educational services all around the globe. This is no different in Trinidad and Tobago. Since March, both public and private schools were instructed to be closed, and they will most like stay physically closed until next year with a move towards online learning. September normally heralds the start of a new school term, but there has been many delays. The Ministry of Education is still grappling with how to create a safe eLearning environment for all.
Students without access to technology
Trinidad and Tobago is still in partially lock-down due to COVID-19. Based on Covid-19 regulations all learning institutions from day-care to universities are to remain closed until the end of the year. With a society predominantly built on traditional forms of teaching in a classroom, transitioning to full online systems poses a challenge for many.  The Government of Trinidad and Tobago has noted that approximately 60,000 students from elementary to secondary school do not have access to online learning because they don't possess devices or the connectivity to do so.
The main reasons for the digital divide are socio-economic challenges. Although the majority of the population is not living in abject poverty. Digital technology can be seen as a luxury item and not within the basic needs of even some middle-class citizens. Secondly, there are still some challenges for providing basic public utilities in some of the further-reaching ends of the country. Many rural villages still face difficulty with securing access to roads and basic infrastructure for utilities, such as having electricity and telecommunication installed. This may pose a challenge to them being connected with the rest of the country. Nevertheless, it is argued that Trinidad and Tobago has on average 60 broadband internet subscribers per 100 inhabitants, and most persons have access to mobile devices from the major service providers, Bmobile or Digicel, for basic communications needs. Yet, we must still pay closer attention to those who do not have access to connectivity and where the gaps within the country lie.
Complexities of transitioning to online learning
The complex transition to online learning in such a short time brings its own challenges. We need to consider adapting and designing the curriculum to use technology-based learning tools, as well as redesigning teacher training programmes and pedagogical strategies. Furthermore, coping with parents and students anxiety with all the demands of the "new normal" in the teaching system is a grave concern.
To quickly alleviate parts of the problem, hybrid learning systems through radio and television broadcasts, worksheet packages in local newspapers, and learning packages with drop and collection schedules have been implemented. This is a step in the right direction. However, it is not a true solution to the problem. Ultimately, the goal is for the majority of teaching to be online for all.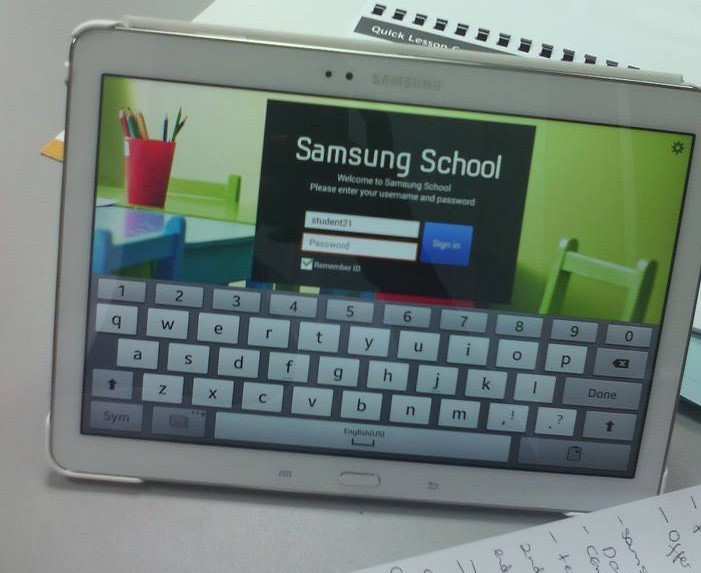 Efforts at providing online teaching for students
Because this task of outfitting every student in the country with devices and connectivity is burdensome for the government alone, commendable efforts have been pouring in from business owners, civil society groups, and individual donors.  Initiatives such as donating used and refurbished devices, food sales to raise money to purchase devices, company donations of devices, and individuals adopting school technology initiatives, have been surfacing all over the country. One supermarket even established a community help desk which allows students to access devices, internet and printing services for free. Other NGOs have donated devices to schools and the government in aid of reaching the target that all children must be online before the end of the year. For example, the Machel Montano Foundation for Greatness (MMFG), along with Blue Waters Limited and Courts (Trinidad) Limited, have donated 200 devices to the Ministry's initiative. Additionally, the NGO Women in Action for the Needy and Destitute (WAND) has donated 25 laptops in the Ministry's Adopt a school initiative. The government has also removed all valued added tax off these devices to make access more affordable.
We need technology in every classroom and in every student and teacher's hand, because it is the pen and paper of our time, and it is the lens through which we experience much of our world.


David Warlik
Let's help a student get online today
There is a high demand for devices globally, as many societies are transitioning to online learning. In Trinidad and Tobago there is also a public call to support many students' access to devices and internet connectivity. It is to ensure that they can transition to online learning in the shortest possible time. We need people to understand that this is an important period in the country's history that will have long-lasting impacts upon the current education system, and ultimately the future of education, the workforce, and the economy. Let us support the device for all students' initiative. It is an opportunity for the educational development through technology in Trinidad and Tobago to be materialized.
References
Belix, Ceola. "Imbert: Taxes Removed on Computers, Laptops and Tablets." LoopTT, 4 Sept. 2020, www.looptt.com/content/govt-remove-tax-laptops-tablets-immediate-effect.
Fraser, Narissa, et al. "Corporate TT Ready to Help Students Get Online." Trinidad and Tobago Newsday, 2 Sept. 2020, newsday.co.tt/2020/09/02/corporate-tt-ready-to-help-students-get-online/.
Ghouralal, D. (2020, October 02). Machel Montano Foundation and more donate laptops for student use. Retrieved October 06, 2020, from https://www.looptt.com/content/machel-montano-foundation-and-more-donate-laptops-student-use
Moreno, C. (2020, September 12). Schools, children's home get 25 laptops. Retrieved October 06, 2020, from https://newsday.co.tt/2020/09/12/schools-childrens-home-get-25-laptops/
Parsanlal, N. "MOE: Almost 60k Students Can't Access Online Learning. " LoopTT, 14 Apr. 2020, www.looptt.com/content/moe-almost-60k-students-cant-access-online-learning.
---
IVolunteer International is a 501(c)3 tech-nonprofit registered in the United States with operations worldwide. Using a location-based mobile application, we mobilize volunteers to take action in their local communities. Our vision is creating 7-billion volunteers. We are an internationally recognized nonprofit organization and is also a Civil Society Associated with the United Nations Department of Global Communications. Visit our profiles on Guidestar, Greatnonprofits, and FastForward.