We all probably heard of those famous quotes about change which say 'You must be the change you want to see in the world', ' If you want to change the world you must first change yourself '. If you are curious to know how simple individual initiatives and simple voluntary acts can help in changing our world, keep reading!
Find the Volunteer Inside You
Our human nature tends to have a natural propensity towards beauty, equity, solidarity, and order. As a result, in order to live in a better world and in better communities, every individual needs to sharpen these qualities, to make his voice heard, and to unleash his inner potentials.
Thanks to this, some Organizations, Youth Clubs, and even individual initiatives take the lead to encourage people to step further and to help them raise awareness. ART GANG as an example, is a small group of Young Artists based in Jbeniena, Sfax, Tunisia, that decided in the last couple of days to embark on a new project of volunteering under the label of 'Jbeniena khir' which translates to 'For a better Jbeniena'.
What is ART GANG
This beautiful group is composed of talented students in the Higher Institute of Arts and Crafts in Sfax and of young High School students who find solace and good company in their love for art, painting and singing. Alongside this passion, ART GANG is unified by love and desire to improve their community and to change it even with the simplest ways.
One simple Act at a time
First of all, they started by cleaning the streets, embellishing every corner in the city with joyful colors and painting parts of the pavements in the Main Roads.
Also, other group members did Graffiti, the symbol of artistic urban beauty.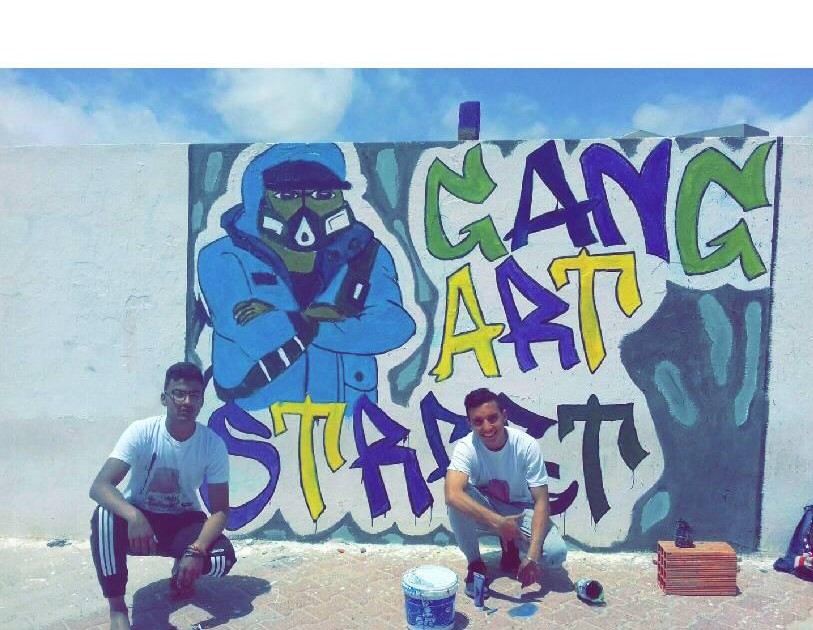 Needless to say that through such simple initiatives, ART GANG's primordial intention was to make people learn from them and to put great emphasis on the importance of being a highly active member in society.
They believe that through Art and Resistance, every sort of violence, hate, corruption and obscurantism can be defeated.
'Any form of art is a form of power; it has an impact, it can affect change. It can not only move us, it makes us move'.

Ossie Davis
Besides, the spokesman of the group, Sofyan Ben Abdallah said that they long to extend this idea of volunteering to a national level and to make of it a recurrent, usual behavior in every governorate of the country for a 'Better Tunisia'.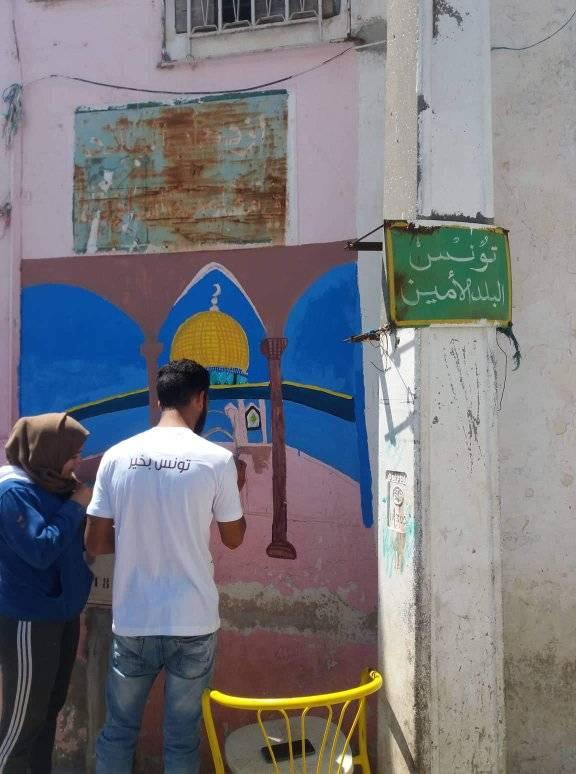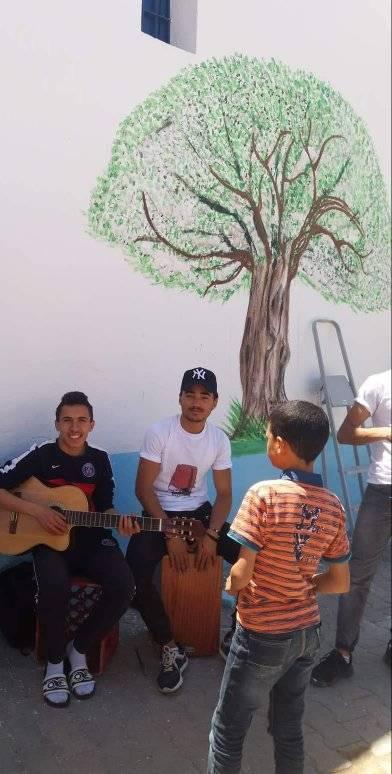 A Well-resonant Experience
In a short span of time, ART GANG was supported by some teachers from the Higher Institute of Arts and Crafts.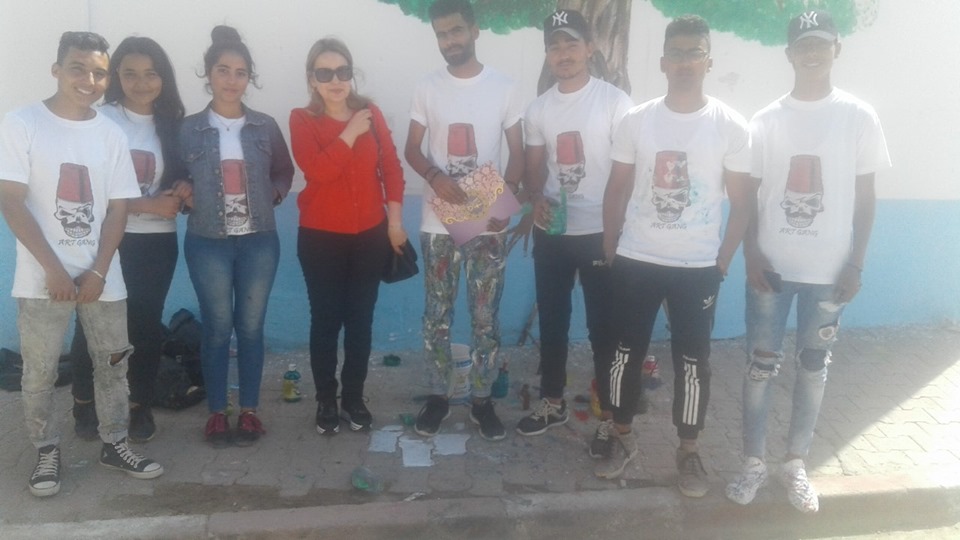 They were also supported by the local Municipality, Youth House, and Women's Association for the Protection of the Family. Until now the project is greatly resonating with different people. As a result, Sofyan declared that he and the other group members are surprisingly impatient to organize their next event which is to launch a Fundraising Campaign for needy people on the 27th of this Holy Month Ramadan.

" Small Acts, when multiplied by millions of people, can transform the world "
©All photos were taken from ART GANG's page with the permission of the supervisor.
---
IVolunteer International is a Gold Seal nonprofit organization on Guidestar. Operating from Savannah, Georgia, IVolunteer International connects volunteers to volunteer projects around the world. Since 2017, IVolunteer has connected over 3,000 volunteers worldwide. In 2019, World Trade Center Savannah selected IVolunteer International as finalists of the Peace Through Trade Competition. In 2020, IVolunteer International will develop and launch a geo-connecting mobile application which will be available to volunteers around the world.