For most of us, commute means a ride in a public transport vehicle or on a train. Your journey is usually accompanied with conversations with random strangers, a carefree look through the glass panes of a side-window, and plenitude of time to contemplate on life.
As human population continues to increase swiftly and our cities keep on expanding, public transport is becoming a global ubiquitous necessity. Millions of people who do not own personal vehicles depend upon these intricate networks to reach their homes, workplaces, family and friends, hospitals, community resources and recreational activities.
In this context, is public transport a boon exclusively provided and regulated by the government or is it a natural consequence of human needs and interactions? This article argues that it is the latter. Public transport stems from the natural need for human civilization and cities give birth to these vessels that transport their dwellers across their concrete interiors.
Let's talk history
For a long time, geographical mobility was a privilege reserved exclusively for the elite. Nobles and Kings would own horses, camels and mules to commute from one location to another with relative ease. Peasants who did not own any riding animals could only walk to their destinations.
Somewhere along this road, entrepreneurs seeking a fortune must have realized the business potential of helping people commute between places, bringing out animal-drawn carts that anyone could hop on for a nominal fee. Over time, the old world embraced public transport in a multitude of ways, ultimately paving the way to our train and bus transit networks.
Today, due to the sheer and ever-expanding size of human cities and the massive distances between settlements, it has become impossible to walk long distances. As a result, public transport is made largely accessible in nearly every human settlement in the world.
Interestingly, everywhere in the world, public transport has evolved with the community that hosts it, creating a wonderful diversity in the kinds of vehicles we can see on the streets. A similar story unfolds in the city of Bahawalpur where an intricate network of public transport has nurtured.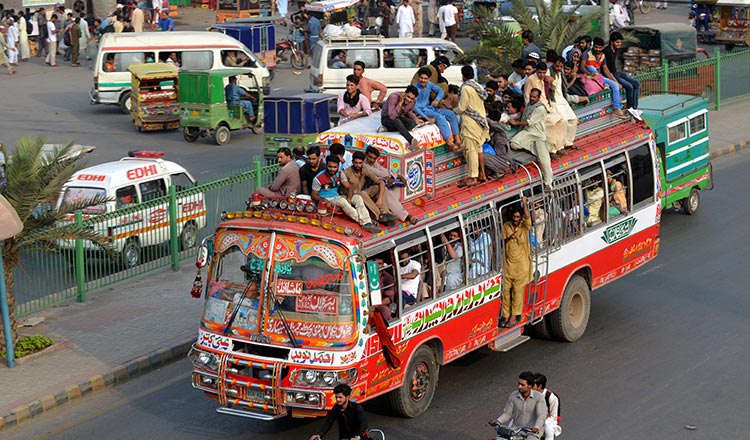 Bahawalpur and its public transport
Bahawalpur is a major city in the province of Punjab in Pakistan, renowned for its oft-photographed palaces, vibrant desert culture, and massive military forts dotting its area. Earlier to its accession into the State of Pakistan, Bahawalpur was one of the 562 princely states present in the subcontinent prior to its partition into India and Pakistan.
The first recorded development of public transport in the city can be traced to horse-drawn carts that would take people around the city as well as nearby settlements. In the later years, a fleet of bicycle-drawn rickshaws proliferated on the roads, remaining relevant until the early 1990s. In the recent years, citing traffic concerns, the government stomped its feet down and encouraged people to adopt motorized vehicles that would prevent traffic congestion.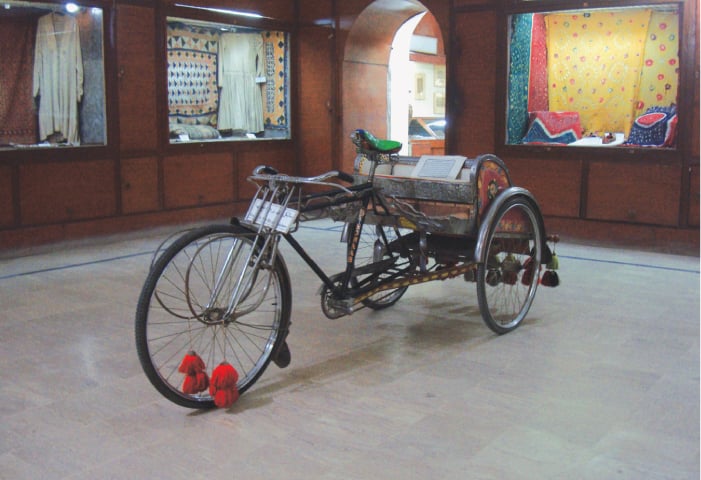 With the arrival of motorized vehicles, came a steady deployment of specialized auto-rickshaws (tuk-tuks) and yellow taxis that started providing their services to the people, mostly travellers arriving in the city. As the city continued to expand, it became clear that not everyone can afford the individual charges of these taxis and auto-rickshaws. People needed something far more efficient and affordable; thus the Chand-gari was born.
What is the Chand-gari?
Literally meaning "the vehicles from the moon", the Chand-gari is, in mechanical terms, a Frankenstein monster; a contraption created by welding different parts of machines together to create something entirely new. While it is little know why they were named as such, these vehicles dot the entire city of Bahawalpur, travelling around in designated routes to transport people.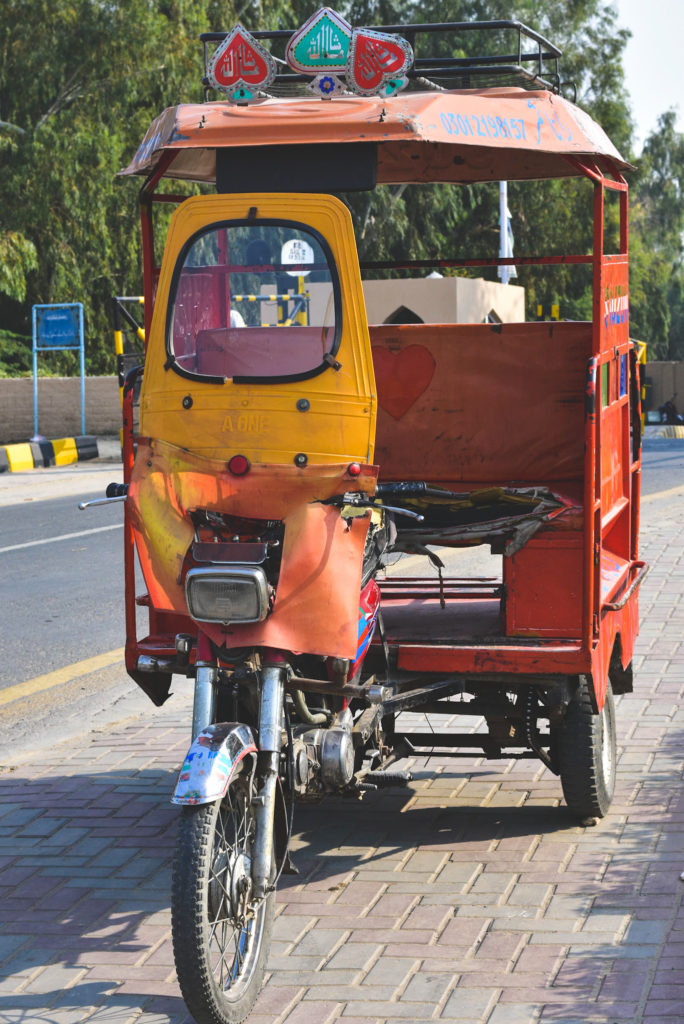 The Chand-gari has an interesting social, economic and cultural value, one worthy of an analysis. After interviewing tens of drivers and the public, the author has managed to collect an ethnographic profile of the Chand-garis. Let's divide them in smaller themes.
They transport thousands of people a day
According to rough estimates, there are over 500 Chand-garis operating in Bahawalpur. In an "ideal" situation, where ideal is from the eyes of the driver, a Chand-gari can carry six people at a time, most of which are travelling short distances to landmark points all around the city.
Many Chand-garis also operate on longer routes, taking people to and fro from the city to nearby settlements that are located several kilometers away. These routes are highly economical for thousands of workers who use these vehicles for commuting from their villages to their workplaces.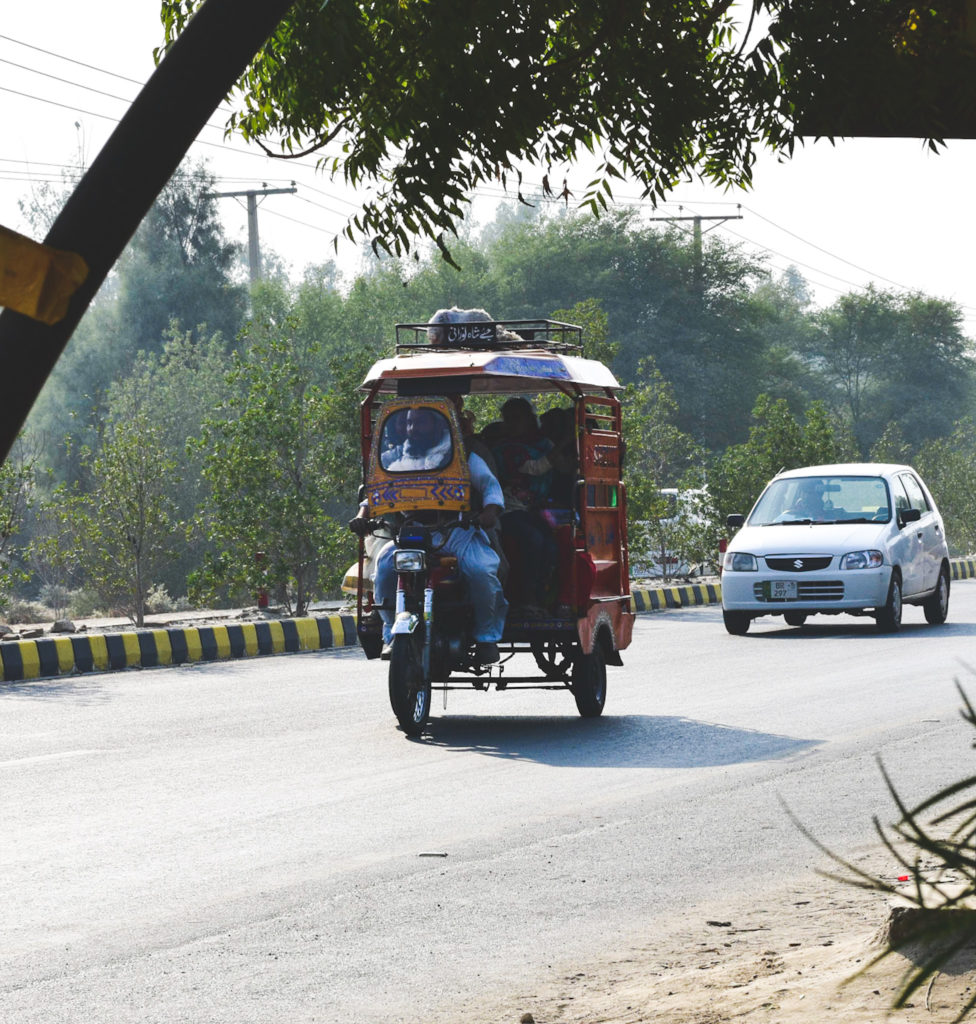 They share a unique organizational culture
Despite being unregulated, the Chand-garis have a rigid organizational structure where there is democratic selection of the city head, the formal President of the organization. He is responsible for carrying out all the decisions in the interest of the vehicle drivers and is responsible for handling any issues that might arise in their distinct community
The President has our back if we get into trouble with the traffic police officers; that is why we elect him!

A Chand-gari driver expects unconditional support from his President
Infamous for their reckless driving and a unilateral purpose to pick up as many people as they can in the shortest amount of time, Chand-gari drivers have frequent brush-ins with traffic police officers. However, these encounters comes with an unconventional complication: the Chand-gari does not fall under any regulations!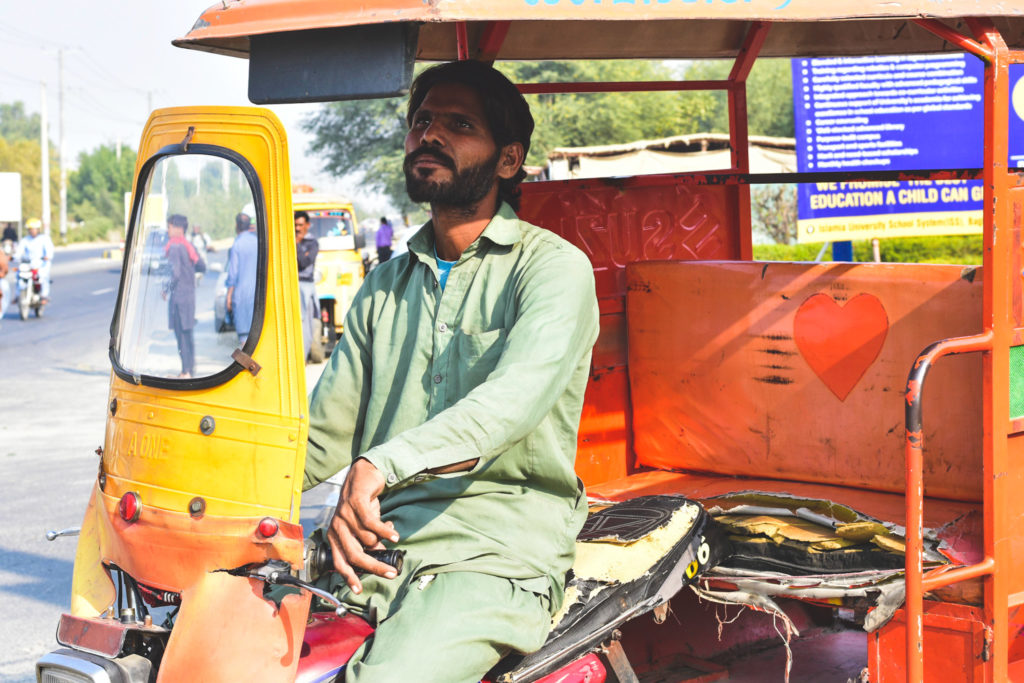 Technically, the Chand-gari is illegal
Owing to its rag-tag contraption and usage, the Chand-gari does not fall under any of the vehicles recognized in the relevant laws of Pakistan that underline strict guidelines for the fitness and construction of the vehicle. As a result, the Chand-gari cannot be regulated by the traffic administration of Bahawalpur, creating a legal vacuum.
We can't regulate these vehicles as they are not commercial vehicles recognized under law. It's also impossible to stop them as they generate a large amount of economic activity while transporting thousands of people.

A traffic policer officer when questioned regarding the regulation of Chand-garis.
While many might argue that the drivers of these vehicles enjoy and even exploit the legal freedom they get, there is actually a fair amount of discipline in their ranks. Over time, their discipline has managed to evolve a culture that sustains their presence and their services, helping them carve a significant place in the hearts of the citizens of Bahawalpur.
Out of many, one
The drivers maintain a unique social culture that they strongly adhere to, allowing them to systematically continue their operations with little hinderance. To the outsiders, they are only competitors on the hunt for the next customer but on the inside, they are a tightly-knit community that looks out for each other.
I will not go to a place where my fellow drivers don't normally go, I need my fellows to be around me just in case there is any trouble.

Drivers of Chand-garis maintain strong rules regarding the routes they take. If someone breaks away, he might get caught in trouble alone.
Within a legal vacuum, just as there exists a sense of freedom, there is also a significant lack of protection as well. Chand-gari drivers, despite their contribution to the city's public transport network, do not enjoy any legal protection and nearly, at all times, under the keen observation of the city administration that wish to shut them down.
However, due to their continued economic contribution and the convenience they provide to the lower income population of the city, they manage to proliferate. This is further substantiated by their unionized culture that manages to initiate negotiations with the administration and even courts when they have to, keeping their intricate networks operational.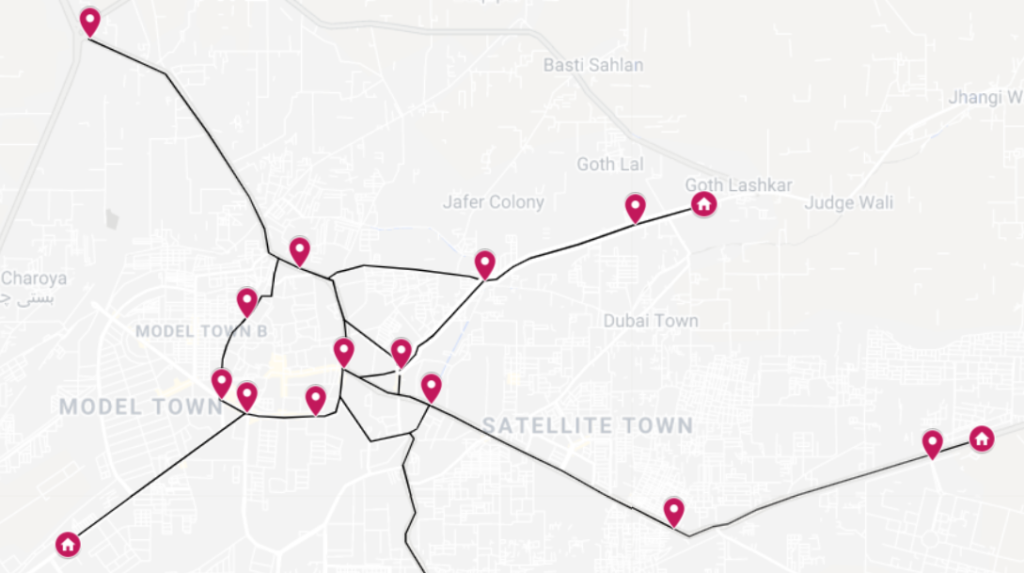 What lessons for us?
More than anything, Bahawalpur's Chand-gari is a testament to the essential need of public transport in the city. If it is left unfulfilled by the government, the city and its people will create their own network to continue commuting. There are similar networks of various vehicles operating not only in our cities but countries as well, all serving as a testament to the reality that citizens generate creative solutions to their problems.
In a rough estimate, thousands of people utilize these Chand-garis to commute to their homes, workplaces, markets, and hospitals, clearing the roads of a large amount of private traffic that not only clogs them up but contributes to exorbitant carbon emission as well. However, while their presence is beneficial, their operation demands much improvment.
As useful as they might be, the drivers are reckless and the vehicles are uncomfortable and dangerous.

Many citizens of Bahawalpur share a mixed opinion regarding Chang-garis, mostly related to the unsafe operation of the vehicles.
Towards Sustainable Public Transport
Transport, both in Pakistan and beyond, constitutes a major challenge when moving towards sustainable development goals as it accounts for a significant portion of fuel consumption, energy use and carbon emissions. At the same time, it is also the greatest contributor towards economical development and growth as it allows the mobility of goods and people.
Transport is not an end in itself but rather a means allowing people to access what they need: jobs, markets and goods, social interaction, education, and a full range of other services contributing to healthy and fulfilled lives.

UN Secretary-General's High-Level Advisory Group on Sustainable Transport
By solving the problems of urban transport, governments can generate profound effects on sustainability and economy, as well as improve the quality of life for its citizens, addressing a multitude of problems at the same time. Without dedicated interventions by governmental bodies, it is only so much that citizens can do for themselves.
Perhaps, the name "vehicles from the moon" reflects the inherent scarcity of the resources on the moon and how great external intervention is required if we wish to transform the obstacles into ripe opportunities.
---
IVolunteer International is a 501(c)3 tech-nonprofit registered in the United States with operations worldwide. Using a location-based mobile application, we mobilize volunteers to take action in their local communities. Our vision is creating 7-billion volunteers. We are an internationally recognized nonprofit organization and is also a Civil Society Associated with the United Nations Department of Global Communications. Visit our profiles on Guidestar, Greatnonprofits, and FastForward.