No Lost Cause
The mainstream media has taught us to believe that Africa is a development disaster, prone to conflict and subject to the benevolence of the developed world. They might be right, in parts. But what such a notion ignores is the diversity of the continent and some of its successes. While Africa has a highly turbulent history, associated with vicious regional conflicts, exploitionary colonialism and mass slavery, there are signs of democratic and socio-economic progress. As this article seeks to explain, in the coming decade we could see Africa begin to move away from its past developmental stasis.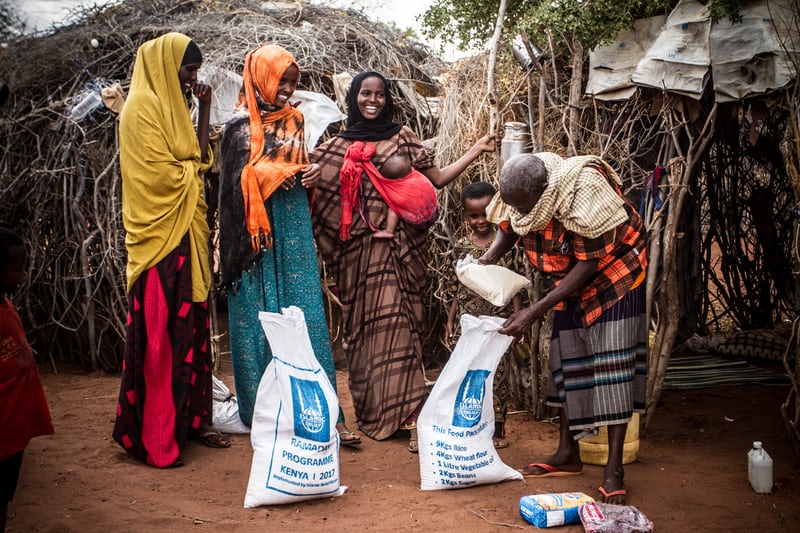 A Refreshing Batch of Reforms
There has been a real tendency for the continent's leaders to cap the capacity of civil society, viciously pursuing agendas to maintain the status quo and consolidate power. Ethiopia, Angola, South Africa, the Democratic Republic of the Congo, and Nigeria are all African countries with histories connotated to the same hindrances. However, a handful of contemporary African politicians are seemingly reversing this trend. As Devermont and Temin acclaim:
"Today's class of new [sub-Sahara African] leaders are seeking a break with the past and entered office peacefully, through elections—however imperfect—or other constitutional processes. Their legitimacy comes not from their military prowess but from their reformist agendas." (2019)
So far, this group has made great strides to refresh the policies of their countries and while these pioneers, namely: Abiy Ahmed, João Lourenço, Cyril Ramaphosa, Félix Tshisekedi, and Muhammadu Buhari gained political clout unconventionally, if they remain on course with their reforms, there is the potential for a virtuous snowballing effect. This is due to the chance for positive foreign investment coupled with the assets of economic diversification, both of which could proliferate into a self-sustaining upward trend. Moreover, with such momentum there may come a chance for a spillover effect, benefitting the whole continent.
Urbanisation and Representation
The most important trend within the some of the most successful African countries has to do with the potential of a rapidly urbanising population. With urbanisation comes better access to education, infrastructure and healthcare. What's more, the cases of the continent's benchmark states (Kenya, Nigeria and Ghana) indicate that as a higher proportion of the population migrates to the metropolitan areas of a country, civil society starts to flourish. To elucidate, the people become less focused on the means to survive and increasingly engaged with wider issues of welfare: "In all three countries, city dwellers are more likely to identify corruption and economic management as core concerns, whereas people in rural areas are more likely to cite food and water shortages and inadequate infrastructure" (Anaku and Eni-Kalu, 2019). The fact that increased human security promotes socio-economic development is well documented. However, the consequential point here is that with such engagement comes political competition and democratic progress, an absolute necessity for Africa.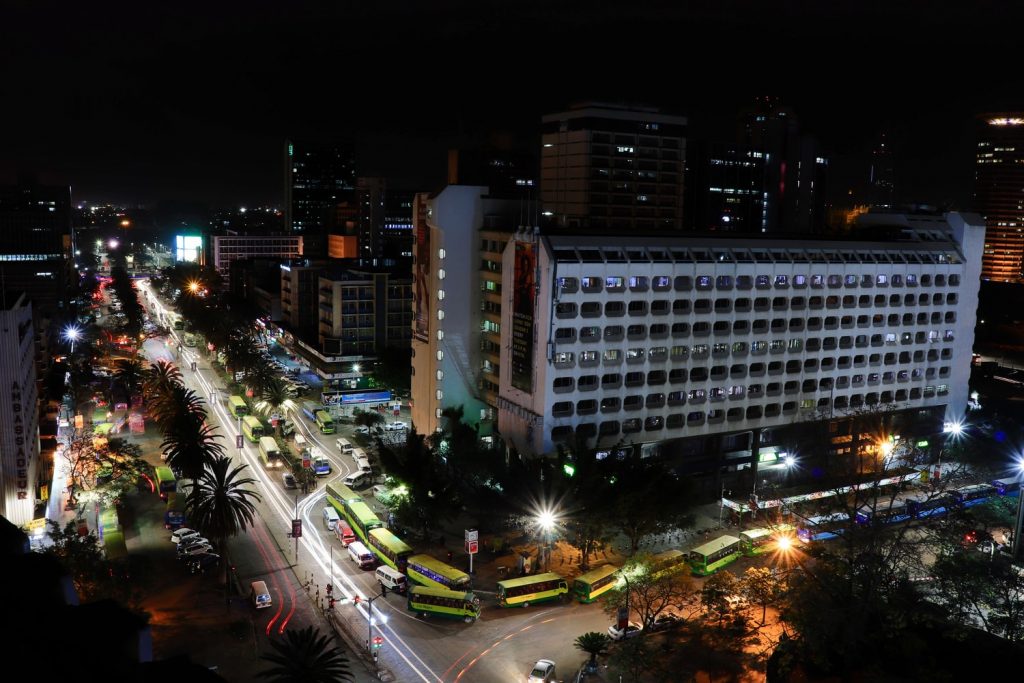 Engaging the 'Youth Bulge'
The largest driver of rural to urban-based migration is the appeal of better access to financial capital. The previously indicated fact that urban areas are equipped with better services is particularly luresome to the youth as they are drawn to the prospects of modernisation such as entrepreneurship and technology (Saghir and Santoro, 2018). Yet within the developing world, under which the continent predominantly falls, the working-age population is largely unemployed due to ineffective marketplaces and disjointed skill-gaps. High fertility rates in Sub-saharan Africa has created a massive surge in the region's population and some African states, Angola included, now have a midpoint age of 18 years or under. An estimated 10 million people or more will be joining Africa's labour force each coming year, and this has the potential for extensive economic benefits (UNDESA, 2019, p.3). Engaging this youth bulge with employment and education will be a primary task for the continent and could be a make or break factor. Rural to urban migration will help, but it must be accompanied by good governance.
Shaking Things Up
Coupled with these factors is a fresh breed of social change initiatives that seek to support the positive gains within the continent. One of them, as reported by my colleague in 'Let's Shake Things Up', is the African Union (AU). The initiative is led by the vision of: "An Integrated, Prosperous and Peaceful Africa, driven by its own citizens and representing a dynamic force in the global arena" (AU, 2019). The main point of such a notion is that change must be led by the citizens of Africa, not foreign powers or political elites. There is tremendous potential in the power of movements like the AU and it is my firm belief that they can guide the continent to a brighter future. Such movements will be a consequential factor in consolidating Africa's rise and maintaining the momentum that is ever so slowly building from the aforementioned considerations. As AU envoy Aya Chebbi told Nipuna during their IVolunteer Series chat: What [the African people] need is to mobilise and unite at the regional, national and local levels around progressive policies to drive Africa forward (2019).
These inspiring words carry a mountain of truth. The African people, and anyone with a voice for that matter, need to substantiate behind forward-thinking agendas. The world needs to stop looking at the continent as a recipient. Its rise will come and as with anywhere, development must be nurtured.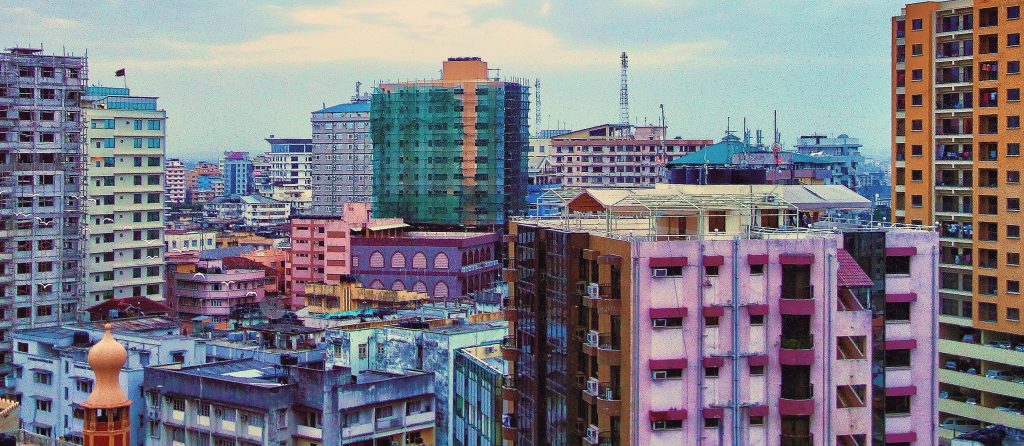 ---
References
African Union (2019) About the African Union. Available at: https://au.int/en/overview (Accessed: 15 January 2020)
Anaku, A. and Eni-Kalu, T. (2019) Africa's Slums Aren't Harbingers of Anarchy—They're Engines of Democracy: The Upside of Rapid Urbanization. Foreign Affairs. Available at: https://www.foreignaffairs.com/articles/africa/2019-12-16/africas-slums-arent-harbingers-anarchy-theyre-engines-democracy (Accessed: 14 January 2020).

Devermont, J. and Teldis, J. (2019) 'Africa's Democratic Moment? The Five Leaders Who Could Transform the Region', Foreign Affairs. Available at: https://www.foreignaffairs.com/articles/africa/2019-06-11/africas-democratic-moment (Accessed: 15 January 2020)
Saghir, J. and Santoro, J. (2018) Urbanization in Sub-Saharan Africa Meeting Challenges by Bridging Stakeholders. Center For Strategic And International Studies. Available at: https://www.csis.org/analysis/urbanization-sub-saharan-africa (Accessed: 16 January 2020).
Ambanpola, N. (2019) "Let's Shake Things Up". African Union Youth Envoy Aya Chebbi Unravels Youth Plan 2019-20. IVoulunteer International. Available at: https://www.ivint.org/lets-shake-things-up-african-union-youth-envoy-aya-chebbi-unravels-youth-plan-2019-20/ (Accessed: 16 January 2020).
United Nations Department of Economic and Social Affairs (2019) 'World Economic Situation and Prospects Monthly Briefing', No.125. Available at: https://www.un.org/development/desa/dpad/wp-content/uploads/sites/45/publication/wesp_mb125.pdf (Accessed: 16 January 2020).
---
Disclaimer
The opinions expressed in this publication are those of the author. They do not purport to reflect the opinions or views of IVolunteer International.
---
IVolunteer International is a 501(c)3 tech-nonprofit registered in the United States with operations worldwide. Using a location-based mobile application, we mobilize volunteers to take action in their local communities. Our vision is creating 7-billion volunteers. We are an internationally recognized nonprofit organization and is also a Civil Society Associated with the United Nations Department of Global Communications. Visit our profiles on Guidestar, Greatnonprofits, and FastForward.