According to the UNHCR's latest statement on their website about the current situation in Afghanistan: "The crisis is taking the heaviest toll on women and children, who make up 80% of Afghanistan's refugees and internally displaced people. Alongside homelessness and the threat of violence, they're facing drought, food scarcity, COVID-19 and a health system at breaking point."
The 40 years of conflict in Afghanistan have led more than half a million people to evacuate from their homes. Witnessing the depressing circumstances in which the Afghanistan citizens are now facing, IVolunteer International, as a non-profit organization advocating for volunteering and contributing to peace around the world, urges your help contributing to the supplies and donations needed for people who are trapped inside Afghanistan, as well as refugees forced to flee to neighboring countries.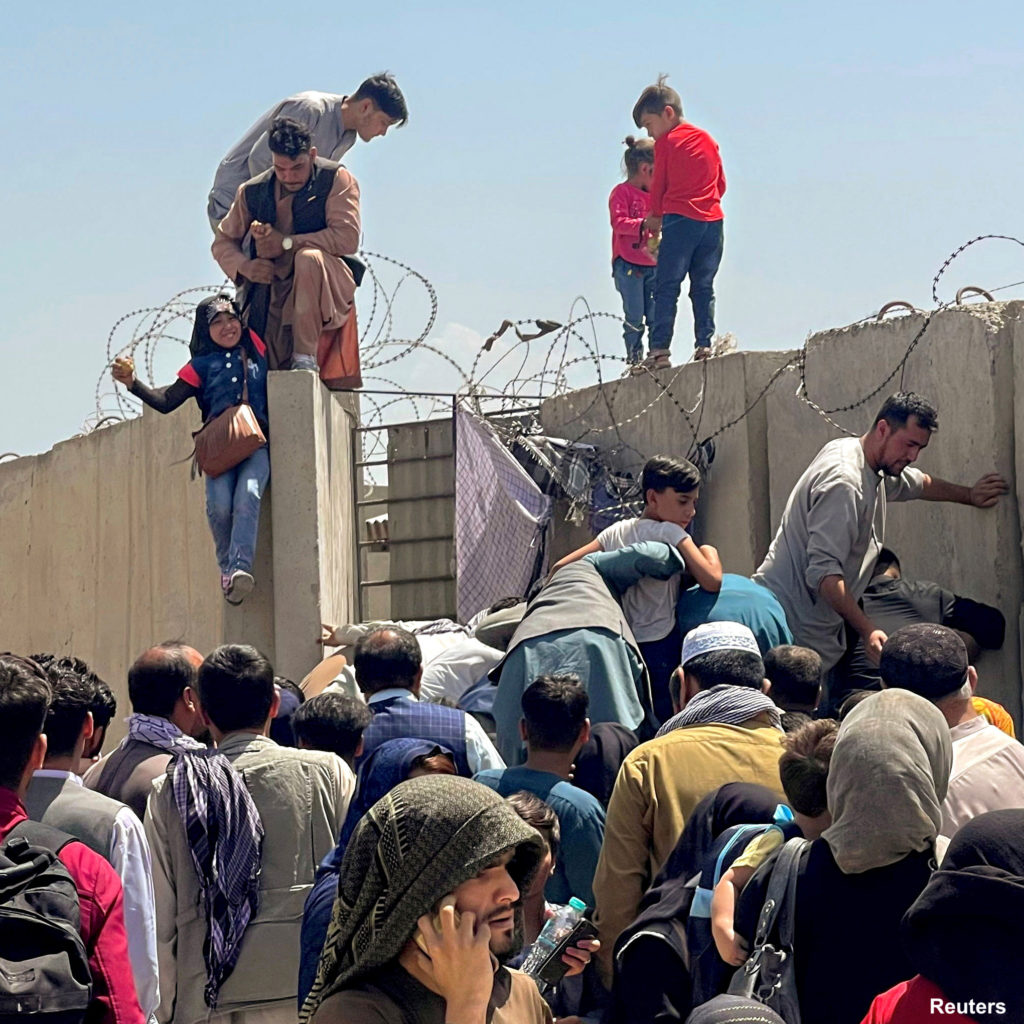 Read more about the urgent situation that is happening in Afghanistan here: Afghanistan – The New York Times
With that being said, here are some of the organizations and Go Fund Me campaigns that you can consider donating to, as well as volunteering to support and build their communities.
Afghanistan – The Comprehensive List
List of organizations:
The International Committee of the Red Cross (ICRC): In the first six months of the year, the International Committee of the Red Cross (ICRC) helped more than 49,500 war-wounded patients get further treatment and care. That is an average of 270 people every day needing treatment for what are often extremely serious and painful life-changing injuries. Their teams in 7 physical rehabilitation centers across Afghanistan have helped almost 80,000 people since January, at a time when violence in the country is rising.
International Rescue Committee: The IRC began work in Afghanistan in 1988, launching relief programs for people displaced by the invasion of the Soviet Union. They now work with thousands of villages across nine provinces, with Afghans making up more than 99% of IRC staff in the country. In recent years, the IRC has become one of the leaders in women's protection and empowerment in the country.
In the U.S, the IRC resettles Afghan refugees with housing, employment, health care, education, and other comprehensive services.
UNHRC: UNHCR's work in the country includes coordinating with the authorities to ensure returns to Afghanistan take place in a voluntary, safe, gradual, dignified manner, and that displaced people are protected. They also lead on two inter-agency groups, one on protection and response to internally displaced people, and the other on emergency shelter and non-food items, providing core relief items and emergency shelter assistance to vulnerable displaced people.
Media Support: IMS and AJSC (Afghan Journalists Safety Committee) have worked to keep media workers safe for many years. But the situation right now is extremely serious, many hundreds of Afghan journalists are in dire need of protection. Therefore, IMS and AJSC are calling for help.
100% of your donation will be used for:
Shelters and safehouses where journalists can take cover.
Food, clothes, blankets, and other utilities for journalists and their families.
Ongoing support to keep as many independent media outlets as possible operating.
Save The Children: Save the Children has expressed grave concern for the safety and wellbeing of children in Afghanistan, including an estimated 75,000 children who have had to flee their homes in the past month, and said it remained committed to staying in the country and was working to resume programs as soon as possible to protect the future of children.
They have been working in Afghanistan since 1976 to deliver life-saving services to children and their families across the country. Their work includes the provision of health, education, child protection, nutrition, and livelihood services, reaching over 1.6 million people in Afghanistan in 2020 alone.
Women for Afghan Women: Women for Afghan Women (WAW) is the largest women's organization in Afghanistan, with over 850 local Afghan staff working tirelessly to provide support services to women, children, and families. In Afghanistan, Women for Afghan Women (WAW) operates 32 centers and offers services and programs to beneficiaries across 14 provinces providing pro bono mediation, protection, and life-saving services to women, girls, children, and their families.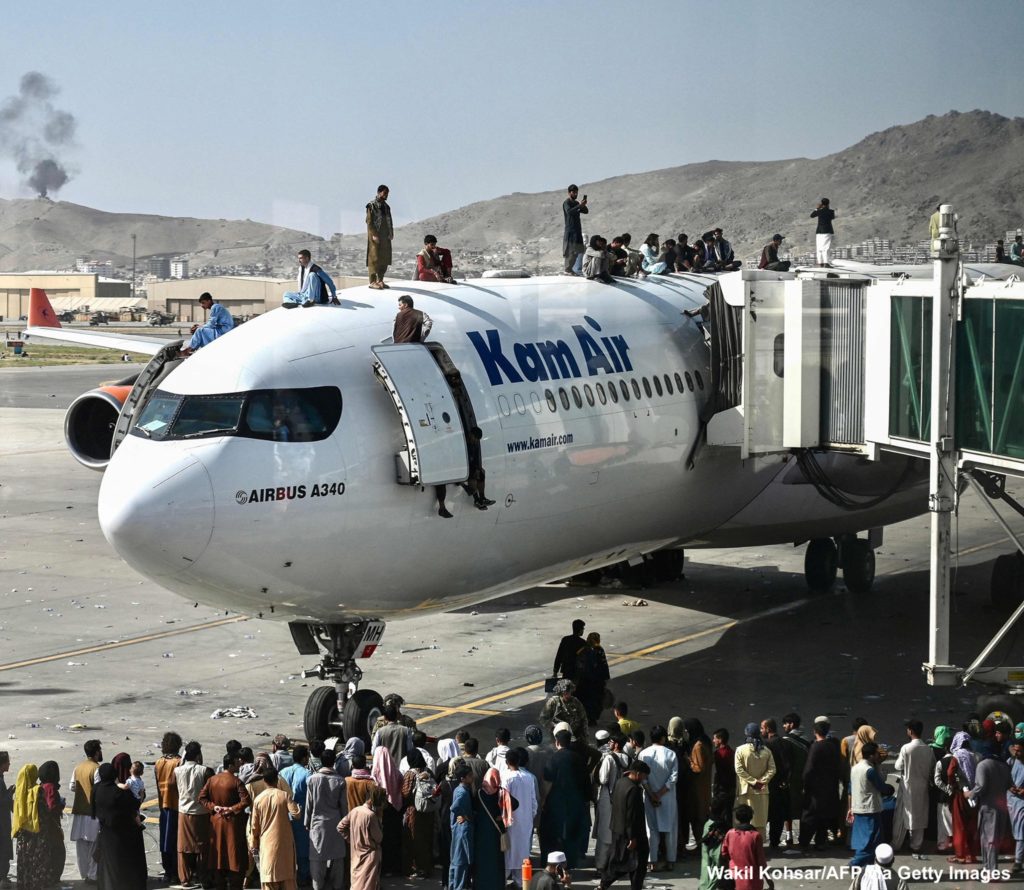 List of Go Fund Me Campaign:
Afghanistan: A Call for Urgent Help: This fund is created by Rashid Khan's Foundation, Srow Zar Children, and the Afghan Cricket Association, campaign seeks to provide shelter, food, clean drinking water, warm clothing, and basic hygiene products to displaced people. The campaign explains funds will be allocated to families based on their family size, any pre-existing medical conditions in the family, and whether they are receiving support from other organizations.
Emergency Aid for Victims of the Taliban Attacks: Helps Baba Mazari Foundation (BMF), which partnered with World Hazara Council, Hazara international, and Hazara Committee in the UK to provide emergency aid to the victims of the Taliban onslaught in different parts of Afghanistan. The money will be used to provide food and direct monetary support for these displaced families.
Women Globally Working to Protect Afghan Women: All funds donated to this campaign, less the processing fees are taken from GoFundMe, will directly reach WHRDs in Afghanistan and will be used for protection and security efforts for WHRDs and their families in Afghanistan.
Relief for Internally Displaced Afghans: For this campaign, they will be distributing donations as cash relief for Afghan IDPs fleeing war. During the time of fundraising, their on-the-ground volunteers visit the site of emergency multiple times to accurately assess donation recipients. They document this process on their social media platforms for their donors, supporters, and followers to see firsthand how they survey the situation.
Major Earthquake Hits Haiti, Now It Needs Your Assistance
A magnitude 7.2 earthquake struck southwestern Haiti on Saturday morning, August 14. The quake was felt in the nation's capital, Port-au-Prince, but the epicenter was detected about 80 miles west near Saint-Louis-du-Sud.
Serious damage, injuries, and casualties have been reported in the Grand'Anse, Sud, and Nippes departments, affecting an estimated 1.2 million people, including 540,000 children. At least 1,400 have died and more than 7,000 were injured, according to Haiti's civil protection service. Many are still missing. Thousands of houses and public buildings have been partially or completely destroyed, including hospitals, schools, and churches.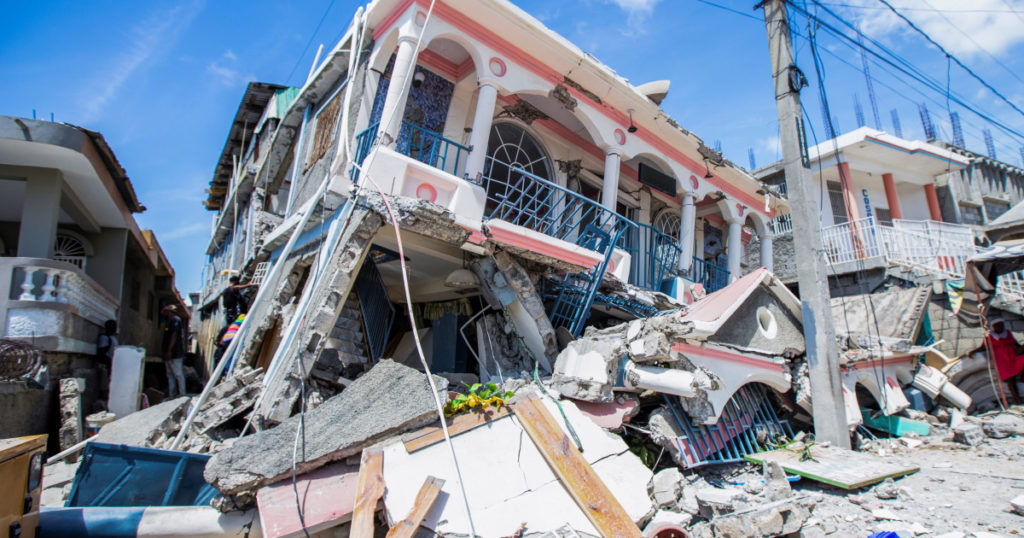 Read more about the urgent situation that is happening in Haiti here: Haiti – The New York Times
Please consider donating to these initiatives to provide support to affected communities.
Haiti – The Comprehensive List
List of organizations:
Hope For Haiti: Hope For Haiti is working on the ground in Haiti. The Florida-based organization is gearing up to distribute $60 million in first aid supplies and medical equipment.
Partners In Health: Partners In Health provides critical health care services to the world's poorest and sickest communities. Founded in 1987 to support needs in Haiti, PIH has since become a leader in the movement to improve healthcare in developing nations and an expert in crisis health delivery.
Humanity & Inclusion: The team has been in Haiti since 2008, responding to issues that arise from natural disasters, improving access to rehabilitation, and supporting the inclusion of people with disabilities in society. A Haitian team is on the ground distributing hygiene kits, medical supplies, and critical aid.
Food For The Poor: Food For The Poor is collecting canned goods to help families in Haiti. Local residents and community groups can support the drive by bringing in food bags that contain the following items with an expiration date of February 2022 or later.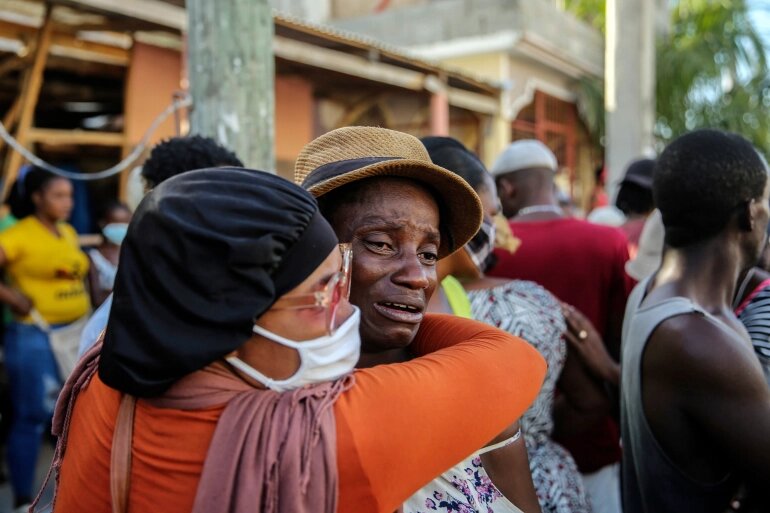 List of Go Fund Me Campaign:
Support Now Haiti Earthquake Recovery: Supporting Philadelphia Haitian American Chamber of Commerce and the Haitian Business Association by sponsoring their trip to Haiti to help those in need especially when it comes to rebuilding houses. Other programs they will bring to the ground are mental health and support groups for grieving families, monetary support to families with school-age children, medical and health care. Everything will be done by qualified and licensed professionals.
2021 Haiti Earthquake Emergency Support: This Go Fund Me Campaign is organized on the behalf of The Haiti Initiative (SUD), they are a small grassroots project working with grassroots organizations, NGOs, and rural municipal governments in southern Haiti to inform the larger public about climate change and disaster preparedness. They are raising supplies to send to organizations and municipal governments in the South of Haiti, sending direct financial support so that food is made for community members and people to have places to sleep.
Lebanon Still Needs Your Help In 2021
Lebanon's decreasing economic and financial crisis could potentially be one of the world's three worst since 1850, according to a World Bank report released last week. The increasingly dire situation, exacerbated by the COVID pandemic and last year's Port of Beirut explosion, has dragged more than half the population below the poverty line, as unemployment soars and the price of basic goods surges. According to the New York Times, its currency has lost more than 90 percent of its value since fall 2019, and unemployment has skyrocketed as businesses have shut down.
Read more about the urgent situation that is happening in Lebanon here: Lebanon – The New York Times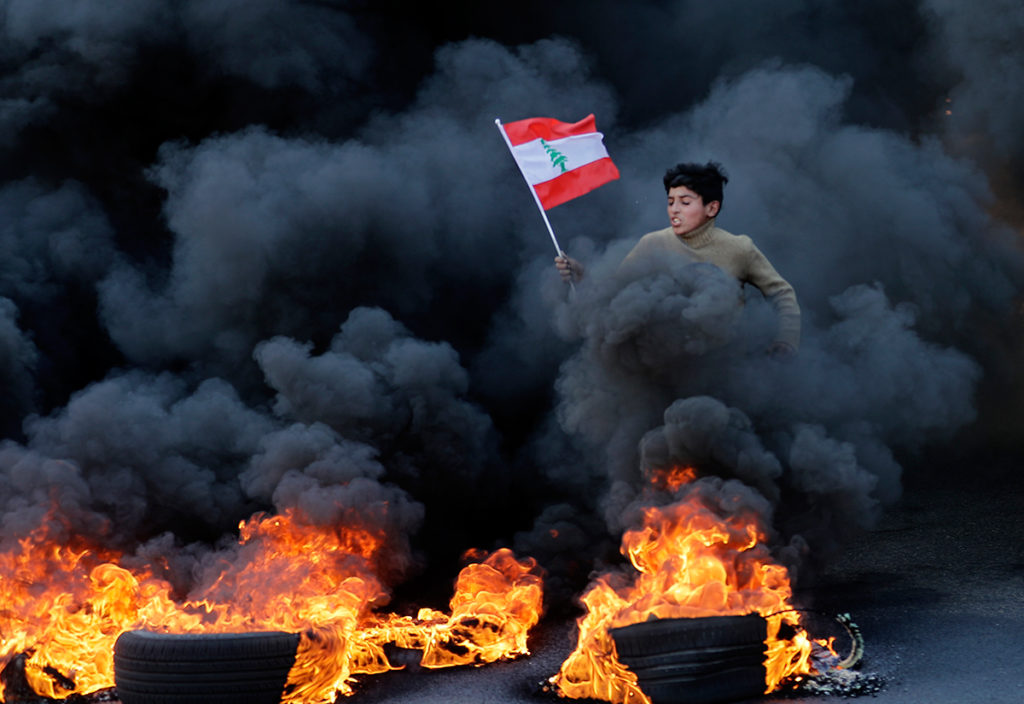 Lebanon – The Comprehensive List
List of organizations:
Lebanese Red Cross: The Lebanese Red Cross is the main provider of ambulance services in Lebanon; their 3000 emergency medical technicians and 300+ ambulances respond to more than 140,000 emergencies and patient transports per year. Since the 4th of August and until the 16th of August, the LRC has provided health services for free to 28,000 individuals affected by the blast, in addition to providing the usual ambulance, blood, and primary health services across all areas of Lebanon.
Live Love: Relief the damage from the Beirut explosion, they set up a Disaster Management and Response Unit matching people in need with donations, services, or volunteers. Founded in 2012, it designs and implements sustainable programs that foster people's knowledge, love, and engagement for Lebanon's nature, culture, and community.
Lebanese Food Bank: The main focus of LFB is to feed those in need in Lebanon, without discrimination on the basis of religion, political affiliation, geographic location, sexual orientation, race, or nationality, as well as raising awareness about food waste and ways of better managing food resources. Through an extensive network of NGOs across Lebanon, LFB distributes food to needy families and individuals in all Lebanese regions.
Beit el Baraka: The organizations aim to provide families in Lebanon with basic necessities, like food, to survive the financial crisis. Through the distribution of boxes containing food as well as vegetable seeds, the NGOs are making sure that the families do not have to rely upon food production from anyone else but themselves. Around 351 regions across Lebanon are being supplied with these boxes in a way that does not endanger their health and security, they are left at the doorstep of each house.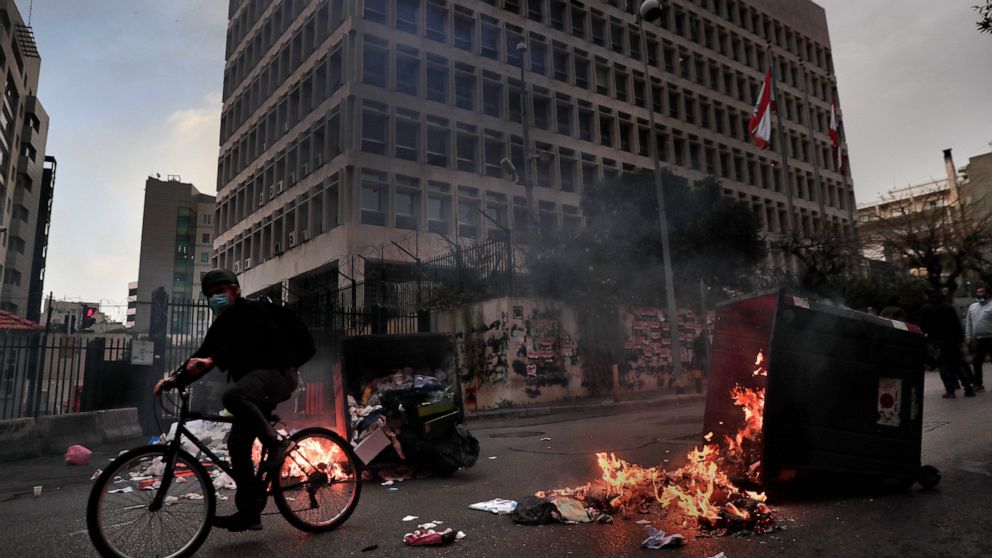 IVolunteer International is a 501(c)3 tech-nonprofit registered in the United States with operations worldwide. Using a location-based mobile application, we mobilize volunteers to take action in their local communities. Our vision is creating 7-billion volunteers. We are an internationally recognized nonprofit organization and is also a Civil Society Associated with the United Nations Department of Global Communications. Visit our profiles on Guidestar, Greatnonprofits, and FastForward.