From volatile changes in the global economy, to international security crises and worsening social protections, 2022 has become a year of reckoning and fallout from the dynamics of the pandemic. Many of the challenges we now contend with have derived from the polarization of social discourse – which has notably worsened over the last 2 years –, the declining state of democracy, and the proliferation of misinformation at the local, national, and international levels. From limitations on abortion and LGBTQ+ rights, to vulnerating the sovereignty of indigenous communities, and the murder of migrants, we are experiencing an international regression of civil rights, protections, and freedoms that will have implications for decades to come.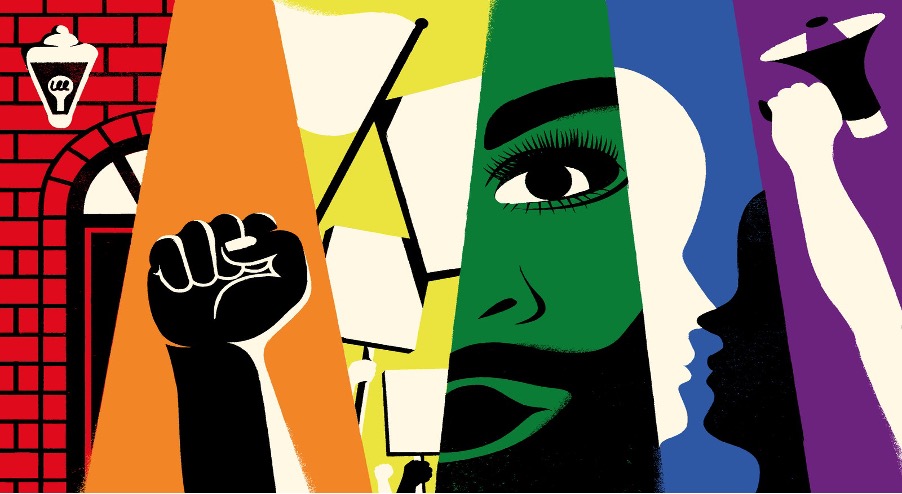 As has been the case in previous civic regressions, the LGBTQ+ community has become a focal point of these tensions around the world. Renewed death penalties, the banning of LGBTQ+ content, attacks during Pride, potential regressions in marriage equality, limitations to inclusive education, and the banning of trans athletes from a myriad of sports have made 2022 a year of horrifying pushbacks for the community. Indeed, it seems like the "pink line" phenomenon we explored in our previous article is becoming increasingly stark.
Of course, it's not all bad news – Spain has taken measures to facilitate gender self-identification and multiple other states have passed legislative health protections. These gains should not be disparaged nor minimized. But there remains a need for us to understand the evolving trends of violence and restrictions that the LGBTQ+ community is facing – both as a metric of broader social developments and to understand the urgency needed to fight back against the loss of our fundamental rights.
With conservative politics in multiple nations tending towards more traditionalist and exclusionist policies, we find ourselves at a point where advocacy must defend an increasingly fine line protecting the community from further exclusion, criminalization, and violence. In the previous editions of this pride series, we have discussed the meaning of pride in the context of social mobilization and the importance of visibility for the community. This year, we focus on the means we have to institutionalize the protection and recognition of our rights and ensure we progress towards a safe and inclusive future.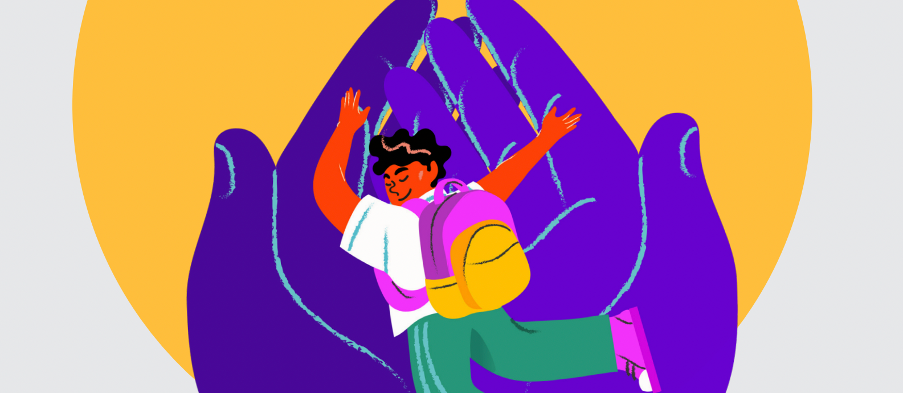 But how can we do this? There are many ways that human rights advance, but in order to truly mainstream queer protections two spheres of work stand out as fundamental: international advocacy and education. Where states may seek to erase the community, define it as other, and condemn it to prison or death, international norms can stand as a bastion of hope, increasing the recognition and protection of sexual orientation and gender diversity across national borders. These norms are an anchor to hold onto at the global level. Locally, what makes these norms crystalize and endure are efforts at inclusive education that can bring forth more open and tolerant generations. This will translate formal equality – ie. equality in law and rights – to real equality, helping create a truly inclusive society.
As we look to confront regressive policies and attitudes, education and international advocacy hold the keys to protecting the rainbow.

The first frontier: education as the right to be recognized, seen, and understood
Queer erasure from education is no mistake. Limiting our ability to learn about the history, contributions, and revindications of the community is a way to minimize our capacity to organize, circumvent social dialogue, and promote harmful stereotypes. Around the world, we have seen the rise of laws looking to phase out discussions of sexual orientation and gender identity in classrooms – through legislation like the famous "don't say gay bill".
"With ignorance comes fear- from fear comes bigotry. Education is the key to acceptance."

― Kathleen Patel, The Bullying Epidemic-the guide to arm you for the fight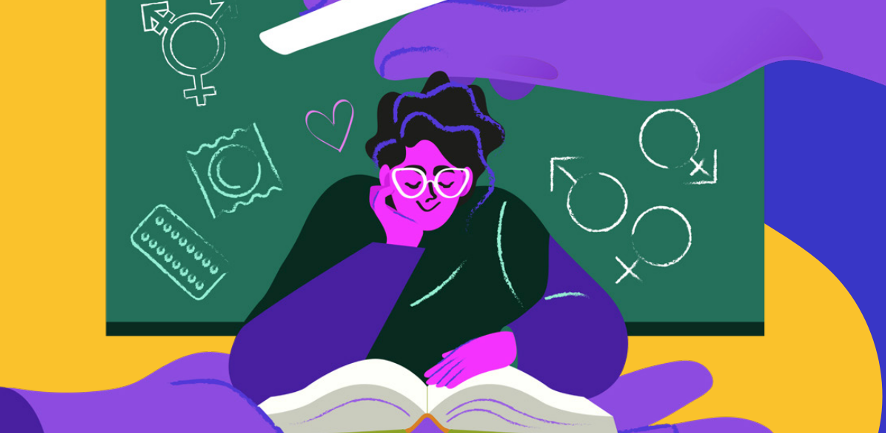 Educators are looking to continue to expand their knowledge and teach new generations about the realities and diversity of human experience. Comprehensive education on gender and sexuality has proved to be fundamental for combating stigma and creating spaces where LGBTQ+ youth feel supported and seen. This has a demonstrated positive impact on the development and mental health of queer youth. Despite this, teachers still may face complications when accessing inclusive education materials. Where traditional resources have not been enough, organizations like The Global Center for LGBTI+ Freedom and Education have risen to the occasion.
After conducting a global needs assessment, The Global Center has created resources and lesson plans to allow teachers and students to have meaningful and open discussions about sexuality and gender in class. Additionally, recognizing that needs vary contextually, they have also created a Knowledge Hub to collect and share relevant research, articles, and media on LGBTQ+ issues.
"Until we get equality in education, we won't have an equal society."

— Sonia Sotomayor, Associate Justice of the Supreme Court of the United States
We are still far from having access to inclusive education, with many renewing opposition towards it this year. Those seeking to exclude LGBTQ+ narratives from classrooms have sought to classify these identities as mature or explicit, rather than something mundane. But when education erases LGBTQ+ identities, the way is paved for any experiences or histories deemed as "other" to be excluded from future generations. As such, education is the first frontier to address when looking to foster the recognition of LGBTQ+ rights – a space to recognize diversity and teach youth about the identities, experiences, and communities that exist in our societies. In this way, it becomes a form of activism – giving visibility to the community, helping those coming to terms with their identity, and reinforcing the place of diversity in society; thus building the foundations for an inclusive future.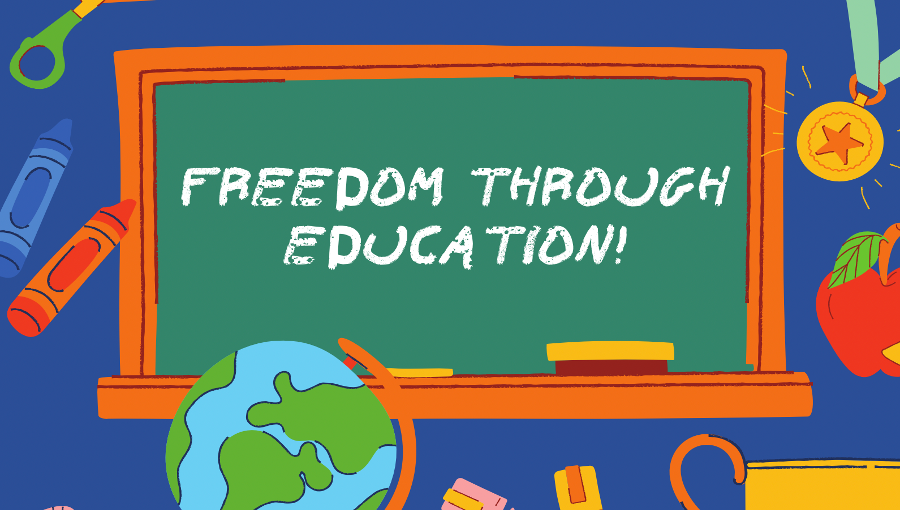 Cementing rights protections: global advocacy as the convergence of local and international activism
Where education looks to expand our horizons, global advocacy looks to formalize these advances in the form of international recognition and protection. In a context where national governments have become increasingly ambivalent – or even hostile – towards LGBTQ+ rights, civil society and advocacy become even more fundamental. In essence, what education helps societies establish and accept, advocacy helps cement.
In order to achieve impact in advocacy, there is a need to coordinate localized movements with broader international agendas, promoting a baseline of global recognition for the community. This is needed due to the fact that interventions to support equality must be systemic and address the multiplicity of structural issues facing queer populations. Indeed, there is a demonstrated importance of equality for many of our shared goals – for example, LGBTQ+ rights are inscribed within the principles of the SDGs, fundamental in their vision of leaving no one behind. As such, any systemic interventions must involve actors both at the micro and macro level working in coordination. One or the other alone cannot sustainably create change.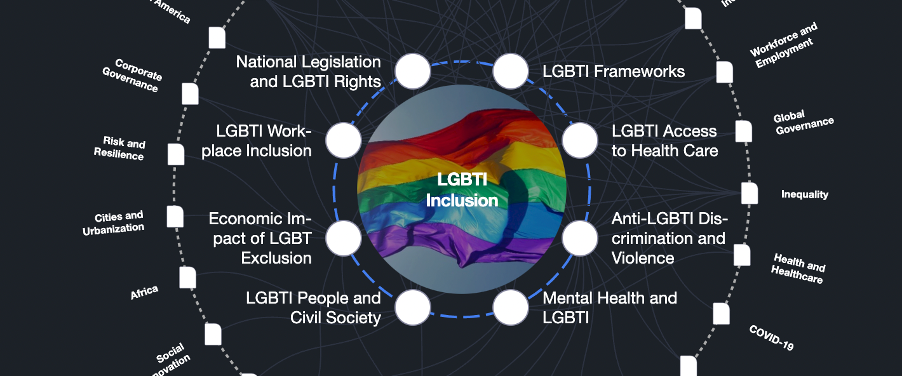 Locally, nonprofit organizations act as representatives of vulnerable collectives and watchdogs of the state – alerting of repressive or authoritarian policies. They are best positioned to develop and implement tailored programs that help support and empower local communities, being aware of the specific social and cultural conditions that affect them. As such, they become the most direct centers of social change. However, they tend to be small actors, often struggling with funding and bearing the brunt of local resistance. For this reason, they look to collaborate with other like-minded organizations through larger institutions or consortiums.
"The beauty of standing up for your rights is others will see you standing and stand up as well."

― Cassandra Duffy
Internationally, larger advocacy organizations act as support systems – taking the role of facilitators, funders, and points of convergence for local grassroots organizations, while helping advance international agendas and the recognition of the varied experiences and needs of sexual minorities and gender diverse people. With larger organizations acting as knowledge hubs, they can help provide capacitation, resources, and foster cross-learning among smaller civil society actors. In essence, by creating networks and sites of meeting for local experts, they help expand the sharing of best practices and foster important partnerships, as well as coordinate broader advocacy efforts. An example of the power that these international structures can have is made evident in the work of the UN Independent Expert on Sexual Orientation and Gender Identity.

The UN Independent expert has acted as an invaluable ally for small LGBTQ+ organizations around the world, helping give visibility to their struggle and connecting them with institutional resources. Its mandate has been crucial in promoting awareness of LGBTQ+ issues in UN bodies and agencies, has led to the development of policy recommendations for member states, and increased focus on violations of LGBTQ+ rights. Still, its renewal faced opposition from more conservative states. This pushback, however, is not a recent phenomenon. In fact, even just upon the establishment of its mandate, a delegate from Egypt – also speaking on behalf of Belarus, Russia, and the Organization of Islamic Cooperation – addressed the UNGA and stated:
"Our position on the matter is clear, that we do not recognize the mandate of the independent expert and therefore are not in a position to engage, interact or cooperate with the mandate holder. (…) Moreover, the introduction and imposition of controversial notions outside the internationally agreed human rights legal framework contradicts the fundamental universality and would lead to polarization."
These statements evidence the fact that, for many, LGBTQ+ rights themselves are an anomaly and should not be granted space in the international system. For this reason, international advocacy remains a key element of the struggle for our human rights, needed to ensure that local progress is not impeded by restive international norms and serving as a form of transnational support to local organizations working in restrictive and criminalizing contexts.
Global advocacy remains fundamental to achieving sustainable rights and protections for the LGBTQ+ community, and will need to leverage both local and international inputs to achieve this aim. Aiding it will be the strides of inclusive education, combating harmful pre-conceptions and fostering more accepting communities. At the nexus of these two areas of work, we find progress towards the goal of LGBTQ+ inclusion – mainstreaming of queer issues in society.
Mainstreaming Queer issues: from exceptionality to normalcy

2022 has left its mark on the struggle for civil rights across the world. For non-profit organizations and activists, it has been a year of regressions and opposition. For minorities, it has been a period of increasing vulnerability and insecurity. But while it has indeed been a year filled with challenges and worrying developments, 2022 has also shed a clear light on the areas in which resistance must organize and mobilize. As we fight to preserve, expand, and cement the rights we have, we must look to education and advocacy as prime sites of action. The direct connection between the work of educators and international activists is where we stand to affect change in the beliefs and norms that push us down, or raise us up.
Overall, the aim should be to fully integrate queer perspectives into society, so that they cease to be framed as diversity initiatives and become an implicit view in policy, education, and social life. In this way, inclusion becomes the default and we truly move towards equality – from resistance, to safety, and from expectionality, to normalcy.
"We deserve to experience love fully, equally, without shame, and without compromise."

— Elliot Page
Disclaimer
The opinions expressed in this publication are those of the author. They do not purport to reflect the opinions or views of IVolunteer International.
---
IVolunteer International is a 501(c)3 tech-nonprofit registered in the United States with operations worldwide. Using a location-based mobile application, we mobilize volunteers to take action in their local communities. Our vision is creating 7-billion volunteers. We are an internationally recognized nonprofit organization and is also a Civil Society Associated with the United Nations Department of Global Communications. Visit our profiles on Guidestar, Greatnonprofits, and FastForward.