Lynford Bartow Hadwin (1935-2021) and Andrew William Lohn (1960 – 2022) were two of the founding board members at IVolunteer International. Although they are no longer with us, their legacy and philanthropic impact will echo through countless communities and people for years to come. This article aims to share their stories and upgrade their memories to be timeless on our blog as an inspiration and tribute.
In the end, it's not the years in your life that count. It's the life in your years.

Abraham Lincoln
Lynn Hadwin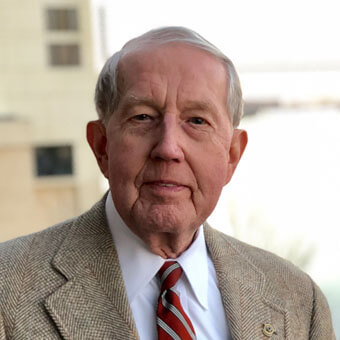 Lynn Hadwin first learned about IVolunteer International in 2017 at a Rotary Savannah South meeting. At this time, Lynn was a trustee and devoted supporter of the Georgia Rotary Student Program, a scholarship program established after the World War to promote peace and intercultural understanding. He had met and acquainted over 40 international students and have become a mentor and a friend to many of them throughout their lives. Lynn jumped at the idea of a volunteer-advocacy organization and believed in the power of volunteering.
Lynn was born in Furman, South Carolina on August 18, 1935, and moved to Savannah at an early age. After graduating from Commercial High School in 1953, Lynn attended Armstrong College and Georgia Teacher's College.

Lynn was a dedicated member of the Rotary Club of Savannah South for over 33 years where he served as Club President and later as District Governor of District 6920. He was a Multiple Paul Harris Fellow, Will Watt Fellow, Hue Thomas Fellow, Jake Cheatham Fellow, Kendall Weisiger Fellow, Benefactor, Sustaining Member and Major Donor to the Rotary Foundation.

He was honored to have been named as Rotarian of the Year and to have served as Trustee Emeritus of the Georgia Rotary Student Program, which program sponsored many foreign exchange students who were enabled to attend colleges and universities within the state. He spent countless hours assisting and mentoring these students. In addition to his extensive work with Rotary, Lynn was on the Board of Bonaventure Cemetery and served as a tour guide educating and entertaining both locals and tourists with his extensive knowledge of Savannah history and intriguing and engaging stories about the cemetery. He was a Real Estate Broker and member of the Savannah Board of Realtors, as well as a member of the Georgia Historical Society, the Georgia Trust for Historical Preservation, and the Historic Savannah Foundation.

Andy Lohn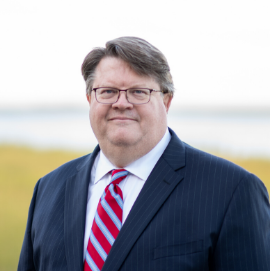 After a volunteer project in Savannah, Andy Lohn hears about IVolunteer International from one of his friends. Whenever good things happened, Andy used to always extend his hand in support. After some consultation, Andy partnered with IVolunteer International to file all the registration paperwork pro-bono. He thoroughly enjoyed the process and accepted our warm invitation to serve on the board. For the last four years, Andy has been one of the biggest proponents of IVolunteer International.
Andrew William Lohn was born in Denver, Colorado. He received an undergraduate Humanities degree from Bob Jones University and graduated from Georgia State University College of Law in 1986. He earned his LLM from The University of Alabama School of Law. A member of the Georgia and Alabama Bar associations, he began his legal career in Atlanta, GA and relocated to Savannah in 2004. He practiced at the firm of Meyer & Sayers in Savannah. 
Andy was an avid outdoorsman and member of Forest City Gun Club, enjoying fishing, shooting, and being out in the woods. He was fiercely dedicated to community service and served many organizations in Savannah. He was a member and past president of Rotary Club of Savannah South, a volunteer fireman with Southside Fire Department – Skidaway Island, and served as an Elder at Skidaway Island Presbyterian Church. He was a proud member of the German Heritage Society and the German Friendly Society of Savannah.