Article by Lesego Gaetwesepe.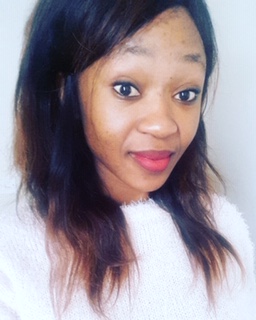 Lesego Gaetwesepe is a 25-year-old young lady who is intrinsically passionate about human rights, community development, and empowerment. She is the co-founder of ADARA project which seeks to accelerate the empowerment of young girls and women in all spheres of industry. She is a volunteer at a youth-led organization and represents the organization as a national coordinator at a regional network, that is, UNESCO Pan African Youth Network for Building a Culture of Peace. She is also a seasoned writer/blogger and has submitted articles to various International platforms such as Wellbeing for Women Africa, International Affairs, and the Law Blog. Lesego serves as the Africa Regional Correspondent for the Commonwealth Student Association and as a member of the Commonwealth Youth Human rights and Democracy Network. She has been part of numerous activations such as the Age of Consent which not only advocated for the protection of young and adolescent girls from sexual harm but also encouraged stakeholders to harmonize laws on the legal Age of Consent. As a YALI Alumna; a member of the Amnesty International movement; and a member in the writing committee for the Commonwealth Youth Council for Africa and Europe Regions. Lesego believes in the potential of young people if given opportunities.
---
The voyage of advancing human rights across the globe can be traced back to the 1940s. Our struggle began shortly after the drafting of the Universal Declaration of Human Rights (UDHR) in 1948. However, the journey is prolonged day after day by social issues that impede the advancement of individual human rights especially the rights of women and girls. One of the greatest and most discussed topics of the present day is that of empowering the girl child through education. This struggle has been at the heart of many human rights advocates who work tirelessly to advance the rights of many young girls and ensure that their right to education is respected because we believe that educating a girl child paves way for sustainable development.
The Scourge of Illiteracy
Notwithstanding the efforts made by human rights advocates, we still find that women and girls are the targets of exclusion and marginalization. This stems from personal and societal perceptions of the role and place of women and girls in the society which disempowers and disenfranchises them. This patriarchal mindset coupled has to a great extent given men and the society at large eminent power to determine the future of the girl child through seemingly harmless things such as dictating the manner in which she should live, her career choices, social behaviour, her right to education, among others. This may partly explain why the journey towards educating the girl child seems futile. Apart from exclusion, girls are also exposed to violence, child or forced marriages, Female Genital Mutilation (FGM) and many other forms of violence that are stumbling blocks between their dreams and vision of being partakers in determining their own future and of becoming change leaders. Countries like Pakistan, Afghanistan, and Nigeria are good examples that demonstrate the plight of women and girls. About 3.7 million young girls in Afghanistan are out of school and one other horrific incident recorded in Nigeria was when young girls were taken out of school and married off to military soldiers a story which we will never cease to tell.
According to research, globally about 131 million girls are out of school which is rather shocking. In spite of the greatest progress in the last three decades, the vision has become stagnant and if more efforts are not put in place, the number of women and girls that are illiterate is likely to increase. This figure currently stands at 57.7 million illiterate women (which is two-thirds of women across the world) as compared to men. Furthermore, recordings indicate that Sub Saharan region is the highest region with young girls that are either out of school or will never set foot in a classroom due to continuous civil wars, high poverty rates, and poor school conditions which is a stumbling block for young girls to get proper education in a clean and safe environment.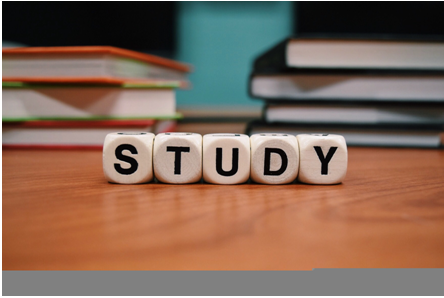 The Revolution of Inclusion and Girl Empowerment
To realise the vision and ensure that young girls are enlisted in both primary and higher educational institutions, we first need to tackle these barriers. In light of the foregoing, these barriers not only go beyond denying young girls access to proper education but they also challenge their humanity as individuals. Therefore, there is a great need for both public and private stakeholders and the citizenry at large to put in place effective and positive initiatives that will help address these barriers especially the gender disparity affecting many young girls today and give girls opportunities to access education. In as much as we would like to realise the vision of achieving sustainable development, we first need to start off by ensuring that there is gender equality. The trick is to ensure that no one is left behind. Inclusivity creates sustainable development and maps a way for unified growth as it serves to include everyone in being partakers of creating the future they want and gives others a chance to serve and bring about change.
The struggle is for everyone and it is not limited to the stakeholders or government entities. After all, what affects one, affects all. Therefore, young people and the citizenry should rise up in addressing these barriers and ensure that every young girl's right to education is protected and availed to them. We read stories of young people such as MALALA YOUSAFZAI who continue the struggle. Their stories should be our visions. They should inspire everyone to take part in making a difference. As Nelson Mandela once said, "to deny them human rights is to challenge their humanity". We ought to work together in protecting girl's rights. Girl's rights are HUMAN RIGHTS.
References
http://uis.unesco.org/apps/visualisations/no-girl-left-behind/
http://www.globalpartnership.org/focus-areas/out-of-school-children
Disclaimer
The opinions expressed in this publication are those of the author. They do not purport to reflect the opinions or views of IVolunteer International.
---
IVolunteer International is a 501(c)3 tech-nonprofit registered in the United States with operations worldwide. Using a location based mobile application, we mobilize volunteers to take action in their local communities. Our vision is creating 7-billion volunteers. We are an internationally recognized nonprofit organization and is also a Civil Society Associated with the United Nations Department of Global Communications. Visit our profiles on Guidestar, Greatnonprofits, and FastForward.