The LGBTQ+ community faces discrimination in many aspects of their lives. Whether at the workplace, at the supermarket, or even in their own homes- a differentiated treatment is always present. Although the community has gained a certain kind of recognition, and surely there has been progress towards equality, it has mainly been for the most visible subdivisions of the community: gay men and lesbians. The topic makes itself much more difficult for those other identities that are somehow less visible than those previously mentioned. Therefore, the struggle for bisexual and transgender people is far more arduous. Bisexuals, for instance, are sometimes vulnerable to not ever coming to terms with their sexual identity. The causes stem from the social pressure to choose one gender over the other and the lack of visibility they face in society.
When somebody identifies themselves as homosexual, they are highly likely to face discrimination and, as Doctor Joe Kort said, lose their "heterosexual privileges". In many cases, you lose a fixed level of acceptance in society. You are no longer celebrated in the majority of movies, books, and songs. You lose the chance to hold hands and kiss whenever you go out without anyone giving you a second look. Nevertheless, as gay and lesbian identities are rapidly growing and gaining recognition, you are also likely to find a community where you are accepted and celebrated.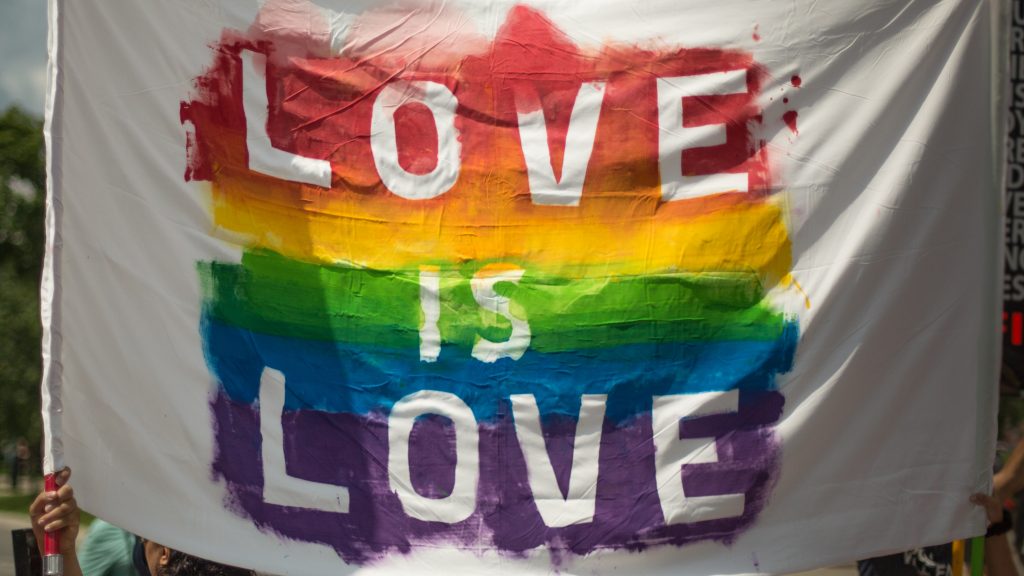 On the contrary, less widespread sexual and gender identities not only have to go through the same process faced by gay and lesbian individuals, but face added pressures. They not only face discrimination coming from heteronormative communities, but also from parts of the LGBTQ+ community as well.
As a sex therapist, I ran a gay men's group for 21 years. Some five years ago, I brought in a man who identified as bisexual. The result was appalling. The group was very hard on him, insisting that he had to be one or the other — gay or straight. It became apparent that the group was not ready to accept this man's sexual identity.

Joe Kort, Ph.D.
One of the main reasons for this discrimination is developed and reassured by the misbelief that being bisexual is just a phase, after which you define a stable orientation such as "gay", "lesbian" or "straight". On many occasions it is not considered as a stable orientation itself, causing it to lose even more visibility. This type of discrimination is called biphobia and represents a latent danger to individuals who are struggling to discover their identities. People who are sexually comfortable with either gender should not be obliged to choose, even if they have a preference within them. Those preferences represent the equivalent for a heterosexual or homosexual person having a "type" to whom they feel attracted. Consequently, preferring a gender over the other does not mean, by any chance, that you are not bisexual and that you have to choose one of them for the rest of your life.
A true story
My coming out as bi has been both extremely satisfying and saddening. I came out as gay in high school when I was 16. While I thought occasionally about women, I largely discounted these feelings as random daydreams. (…) I kept my opposite-sex attractions subordinated, leaving them out of discussions with friends back home and rationalizing them away as mistakes to myself (…) After roughly a year, stories began to trickle back to friends and family. As questions and underhanded comments started coming in, I found myself constantly being put on trial. (…) I realized how long I had been cheating myself and sublimating my desires to others' ideas about sexuality.

I came out as bi when I was 19 and have remained so since. Rather than quieting the doubts of others, animosity only intensified. (…) I found myself in relationships waiting for accusations and dismissive comments, ready from the start to move along to someone new.

I am happy with my sexuality, and very grateful that I was finally able to fully realize my desires. The only thing I would change about my sexuality is how others treat me for it. Finding my sexuality has been wonderful. I only wish I didn't have to sacrifice feeling safe, feeling part of a community, and feeling like I have anyone to confide in but myself.

Jack, M., 2011
Emerging threats
In my search on gender preferences, I found some upsetting discoveries. During the past years, there has been some sort of movement on social media from women who call themselves "bi lesbians". This new identity covers women who are sexually attracted to both men and women, but do not engage in relationships with men. Although this movement is not largely recognized and is not currently a threat to the bisexual agenda, it constitutes a strong problem for the future. As I mentioned, bisexuals lack visibility in society. If this new movement establishes itself as a strong group, the poor attention bisexuals have could be further subdivided or compromised entirely. I consider this so because the same fight coming from different communities with different names may result confusing to people who are uneducated on these topics, causing them to ignore them both. Therefore, decision-makers might feel overwhelmed by this bewilderment and choose to push back bisexual needs from their policy-making agendas.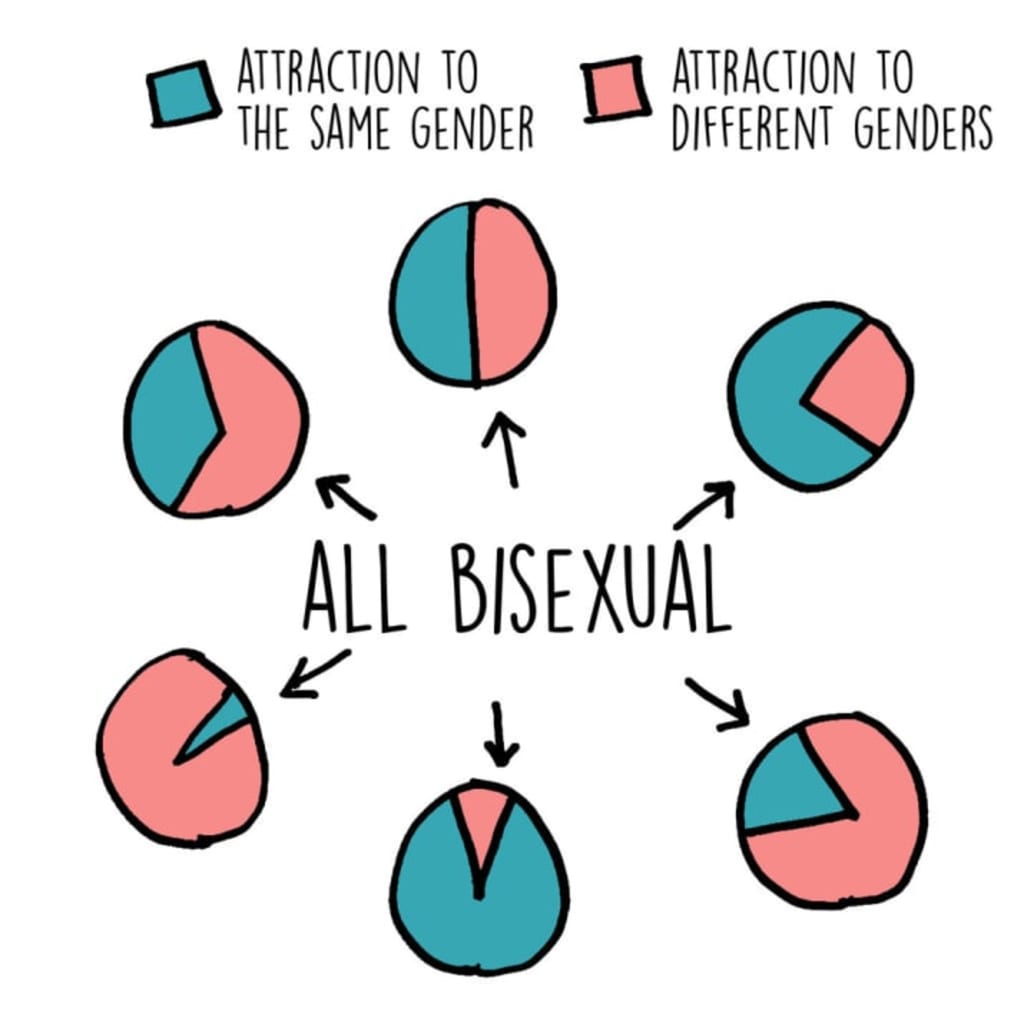 Scott Scheall found that politicians often do not vote accordingly to what their constituency demands due to the nature and extent of the politicians´ ignorance of these positions and their capability of learning. Consequently, creating new unnecessary aspects on a topic that is already widely ignored can ultimately have negative consequences.
Moving forward
As becomes evident, there is still a lot of work to be done regarding the elimination of discrimination towards and within the LGBTQ+ community. One of the most important issues to address this topic is awareness. The world needs to know that bisexual people exist, are no different from others, and are valid in their identities. Their existence should not be qualified regarding other's personal experiences and misconceptions. Pervasive ideas negating the validity or stability of bisexuality further complicate the process many face in understanding and embracing their sexuality. It is our duty to spread awareness as much as we can to contribute to the acceptance of marginalized communities. Consequently, consider the impact something as small as educating our acquaintances can have on those struggling, and take action. We all have the capacity to create more inclusive societies and a better world, one step at a time
References
Kort, J. (2017). The Bisexual Dilemma: Grief And The Loss Of Gay And Lesbian Privilege. https://www.huffpost.com/entry/the-bisexual-dilemma-grie_b_11043072
Miller, M., André, A., Ebin, J., & Bessonova, L. (2007). Bisexual health: An introduction and model practices for HIV/STI prevention programming. National Gay and Lesbian Task Force Policy Institute, the Fenway Institute at Fenway Community Health, and BiNet USA. https://www.ilga-europe.org/sites/default/files/bisexual_health.pdf
Scheall, S. (2019). Ignorance and the Incentive Structure confronting Policymakers. https://cosmosandtaxis.files.wordpress.com/2019/08/scheall_ct_vol_7_iss_1_2.pdf
Ulrich, L. (2011). Bisexual invisibility: Impacts and recommendations. San Francisco Human Rights Commission, LGBT Advisory Committee. https://sf-hrc.org/sites/default/files/Documents/HRC_Publications/Articles/Bisexual_Invisiblity_Impacts_and_Recommendations_March_2011.pdf
---
Disclaimer
The opinions expressed in this publication are those of the author. They do not purport to reflect the opinions or views of IVolunteer International.
---
IVolunteer International is a 501(c)3 tech-nonprofit registered in the United States with operations worldwide. Using a location-based mobile application, we mobilize volunteers to take action in their local communities. Our vision is creating 7-billion volunteers. We are an internationally recognized nonprofit organization and is also a Civil Society Associated with the United Nations Department of Global Communications. Visit our profiles on Guidestar, Greatnonprofits, and FastForward.