Due to human's sometimes exploitative tendencies, the environment has been suffering from the very establishment of human civilization. Changing rainfall patterns, increasing temperatures, melting glaciers, rising sea levels, and natural disasters as a result of global warming and climate change have surged during the past few years. Nowadays, it seems every news screen shows some or other weather event warning. Once rare calamities have now become frequent in almost every country. While young leaders have been calling for action to tackle this problem, climate justice has evolved beyond being simply a political or even social issue – it has now become a matter of life and death. This is especially true for those communities that already lack resources and for minorities who are at the forefront of the impacts of climate change. What we need is a change in perspective: to focus on the human consequences of climate change as a way to pave the path forward.
Revisiting Climate change
Climate change is a phenomenon that refers to the extensive changes in weather patterns that have persisted and accelerated in recent years. From forest fires in the dry grasslands of South Africa to melting glaciers in Antarctica, climate change has posed a severe threat to the very existence of human civilization. Due to various anthropogenic activities, an increase in greenhouse gas (GHG) emissions has resulted in global warming, further accelerating climate change. This has in turn resulted in the loss of biodiversity and natural calamities like floods, droughts, tsunamis, cyclones, landslides, etc. Besides its environmental effects, this phenomenon negatively affects humans in the form of habitat destruction, detriments to human health, agricultural loss, forced migration, and various economic impacts.
How climate change worsens weather events
The effects of climate change on weather events are varied and far-reaching. Higher temperatures have led to an increase in wildfires. Some of the recent fires that occurred in the Amazon rainforests in 2019 led to significant losses of vegetation and wildlife. It has been reported that there has been an 83% increase in the number of fires observed compared to the previous year.
In this line, since the early 1900s many of the world's glaciers have been melting quickly. Scientists have predicted that if the present melting rate continues, the Arctic will become ice-free by the year 2040. Melting glaciers contribute to rising sea levels – leading to catastrophes like cyclones, floods, and tsunamis. Indeed, people living in coastal regions become especially prone to these hazards – risking both their lives and personal property. The Integrated Coastal Management of Europe reports that indigenous peoples and one-third of the European population living within 50km of the coast will be threatened by these rising sea levels. A recent example of this in 2021 were the heavy rains in Germany – which resulted in a deadly flood that killed almost 58 people and flooded thousands of houses. Even scientists were surprised by the rapid rate at which the flood occurred and the amount of destruction it caused.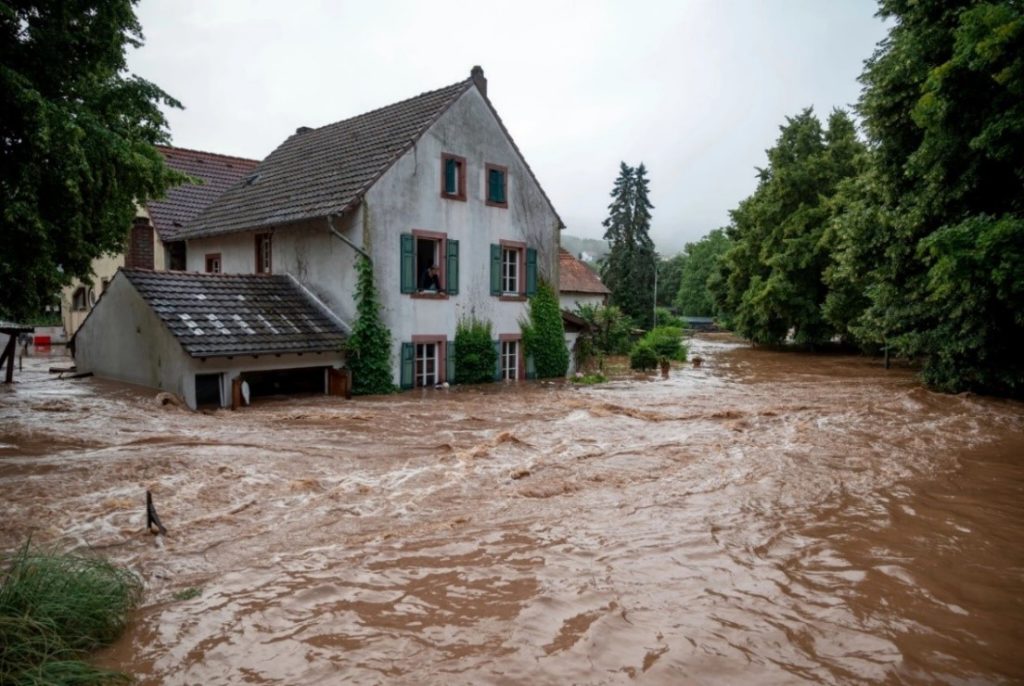 Inland, heavy rains and intense monsoons risk the lives of people living near mountainous regions. Climate change triggers slope movements. As a result of this, landslides become more common in hilly areas. Recently, a landslide that occurred in Kinnaur in Himachal Pradesh, India, killed around 13 people and left over 25 still missing. In other regions of Kinnaur, another nine people died after large rocks fell on their vehicles.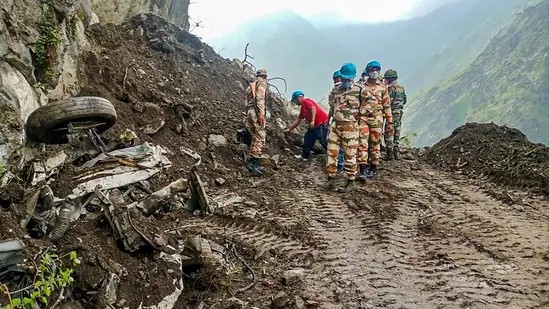 How climate change affects the most vulnerable
Extreme weather shifts as a consequence of global warming and rising sea levels have disrupted many lives – but most severely affect those belonging to vulnerable communities. "Climate justice" acknowledges the fact that climate change no longer remains merely an environmental issue – highlighting the inequity in terms of the political, social, and economic impacts of climate change on different communities.
Generally, people belonging to underprivileged or underrepresented sections of society are the most vulnerable to the adverse effects of climate change. This includes people of lower economic strata, people of color and racial minorities, the disabled, immigrant groups, and aboriginal communities, among others. The International Panel on Climate Change has predicted that around 25 million children will be malnourished by 2050 due to climate change. In this line, a WHO report has exposed that there are approximately 1.7 billion children affected by diarrhoeal diseases every year – worsened by pollution and extreme weather events. Disabled people and the elderly suffering from chronic illnesses are also particularly susceptible to heart diseases and psychological stress due to air pollution and extreme heat conditions. People of color – who often face socio-economic discrimination in society -are also disproportionately affected by these circumstances – as constraints like lower income levels and unequal access to healthcare and educational facilities force them to live in more polluted areas of cities. For instance, 68% of African Americans live within 30 miles of coal plants, compared to 56% of white people. As a result, they are more likely to suffer various diseases, ranging from heart-related problems to congenital disabilities and asthma. Similarly, people with lower incomes also live in more precarious conditions in mountainous or coastal regions – facing increasingly frequent floods and other natural calamities that risk their lives. This can cause both physical and psychological distress – making it difficult for those affected to recover from the financial and emotional loss caused.
This differential impact has become a core feature of climate change. In fact, recent studies have shown that the top 1% earners are the primary greenhouse gas (GHG) emitters, whereas the middle 40% and bottom 50% earners, who leave a tiny carbon footprint, are in the front line of the climate crisis. So, what can be done about this?
How can we achieve equality?
Including human rights in climate change-related actions and building an adaptive and resilient society can help us overcome this problem. Reduction in GHG emissions through specific protection measures, the provision of adequate infrastructure and resources to underprivileged populations, and the adoption of non-discriminatory policies in the health and education sectors can help regulate how climate change disproportionately affects vulnerable communities. Since borders do not restrict climate-induced hazards, international cooperation between developed and developing countries in the form of human rights treaties and mutual aid can help further confront this issue.
"I don't want you to be hopeful. I want you to panic. I want you to feel the fear I feel every day. And then I want you to act. I want you to act as you would in a crisis. I want you to act as if the house was on fire—because it is."

-Greta Thunberg
Several organizations are working towards the welfare of the social minorities affected by climate change and encourage more and more activists to combat climate change effects alongside them. Greenpeace International is a global organization working to protect the rights of threatened communities from the harmful impacts of climate change. It involves more than 50 countries trying to promote environmental issues like deforestation and ocean conservation, among others. Heal and Environment Alliance (HEAL) connects around 200 million people across 53 countries of the European Region. This organization works to build a sustainable planet for the people comprising toxic-free air, healthy food, and sustainable societies. It has a goal of creating a low-carbon and healthy future for today's and future generations. The Indigenous Environmental Network is a non-profit organization that sought to protect indigenous sovereignty. It is a US-based community that develops mechanisms to preserve and support the indigenous and tribal groups against environmental and economic injustice. Lastly, Julie's Bicycle is an international organization which believes that climate crisis is a cultural crisis. It motivates artists to use their culture and art forms to take actions against climate and ecological injustice. There are many such ways one can work for a sustainable future by engaging with these global communities and contributing towards a sustainable planet before it's too late. All it requires is a little will and hard work. It's time to pay off our debt to Mother Earth, who has already done and given so much for us!
It's high time we centralize the human impacts of climate change in political and social discourse – this is not a future problem, it is an ongoing catastrophe for the most vulnerable members of society, that is only worsening year by year. Technology or economic investment alone will not be able to stop the upcoming natural forces, we need to centralize people as the measurement thought which we address climate mitigation efforts. We stand to make a pledge to change our own perceptions and behaviors, rather than see climate change as an unstoppable or far reality – there is no second planet, we need to take the chances we have now.
---
IVolunteer International is a 501(c)3 tech-nonprofit registered in the United States with operations worldwide. Using a location-based mobile application, we mobilize volunteers to take action in their local communities. Our vision is creating 7-billion volunteers. We are an internationally recognized nonprofit organization and is also a Civil Society Associated with the United Nations Department of Global Communications. Visit our profiles on Guidestar, Greatnonprofits, and FastForward.